10 Key Sponsorship Revenue-Generating Areas for Any Meeting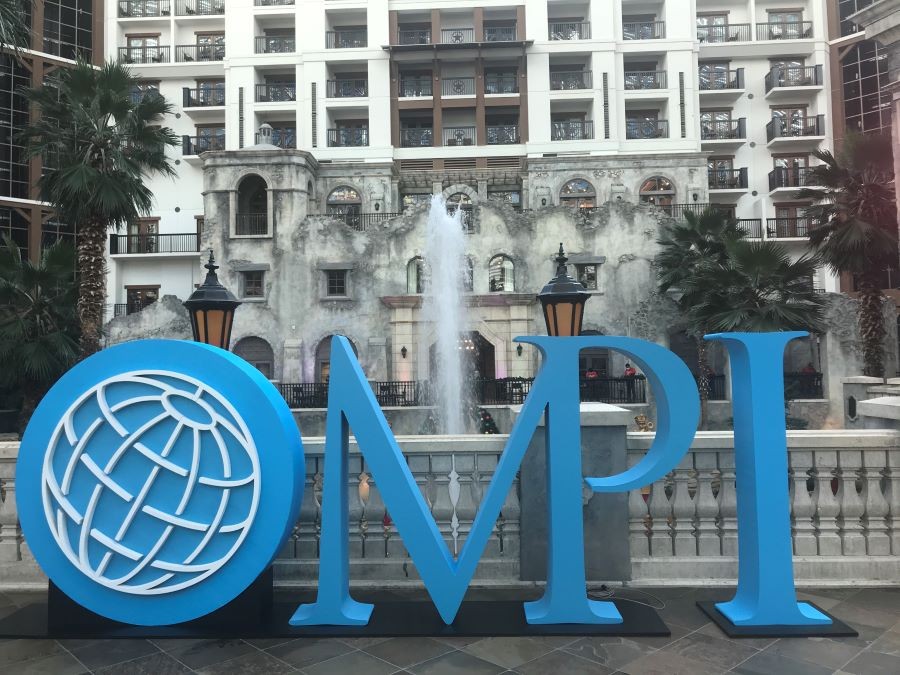 2000 MPI WEC at Gaylord Texan in Grapevine, Texas. Credit: MPI.
Securing sponsorships for any type of meeting is a critical component of ensuring the financial health of an event, especially for associations. Sponsorship revenue streams can often match or exceed registration revenue and other event related revenues.  
Know your attendee base and be able to substantiate how many people are expected to attend, who they are and their potential buying activities. That will help you leverage the value of these attendees to potential sponsors.
[See Bernie's Work For Yourself! Learn More About MPI WEC in San Francisco]
As one of the key people charged with keeping events such as MPI WEC profitable, my team and I reach out to a variety of organizations in the meetings and events industry, representing a broad swath of services and products, to let them know about sponsorship opportunities to reach thousands of in-person attendees and even more online. 
Following are 10 areas in which you can gain sponsorship for a meeting or event. 
1. Keynote Speakers
Leverage your investment in high-profile speakers by offering a presenting sponsor package. The sponsor's corporate executive or key sales representative can introduce the speaker and be given a limited "commercial" announcement. Or better yet, incorporate the sponsors messaging with the speakers planned comments to better integrate the commercial message. 
2. Tradeshow
For every special interest conference, there are attendees with the potential to buy products/services. Potential sponsors want the opportunity to sell these products/services in front of interested and relevant buyers. Organize a tradeshow geared to facilitate interaction, leads and transactions. 
3. Hosted Buyer Program
These programs take the tradeshow model one step further by creating buyer/seller one-on-one meetings. Sponsors sign up and pay for the program and the association invites, hosts and vets potential buyers (attendees) for their ability to purchase sponsors' products and services. Done correctly, business gets done and sponsors attribute your association for the matchmaking. 
4. Tech Zone
Technology vendors in every industry category and segment are looking for new customers to use their platform or tech service. Create a "Tech Zone" where all of these vendors can demo and sell their platform to your attendees. 
[Download Our FREE A Fresh Start eHandbook, in Collaboration With MPI]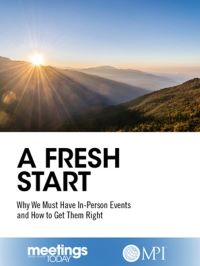 5. Ancillary Services
Charging stations, welcome gifts, show bags and room drops all create the opportunity for sponsors to brand these items and "fly their flag" in front of your attendee base. 
6. Food and Beverage Events
Breakfasts/lunches/receptions create opportunities for sponsors to engage with attendees, cover your costs and drive sponsorship revenue with the F&B events.  Sponsors receive brand exposure and can network with attendees sponsoring an F&B function.  Brand-specific entertainment, table gifts and speaking opportunities help promote the sponsors' brand even further. 
7. CSR (Corporate Social Responsibility)
Attendees frequently want to participate in CSR activities to help local causes within the community. Sponsors can align their mission with these CSR activities that help promote their brand and associate it with positive messaging and giving back to the community. 
[Check Out Our Library of Meetings Checklists]
8. Thought Leadership/Education
By sponsoring an educational session or educational certificate program, sponsors can align their brand with specific education designed to enhance attendee knowledge and support the sponsor's corporate mission(s). 
9. Conference Media
Creating and delivering information for your attendees on schedules, programming, networking events and other happenings takes place most efficiently on conference media platforms. Whether it's an event app, show daily magazine or other digital marketing platforms, sponsors will have yet another way to reach attendees through advertising on any of these mediums. 
10. Career Coaching/Career Center
Your association can be extremely helpful in finding members/attendees new job opportunities, training and other career coaching. This expense can be underwritten and also generate revenue by selling sponsor(s) the ability to align their brand with this important area. Often, recruiters and headhunters in your specific industry can be the top prospects for sponsorship in this area. 
Read Next: 10 Tips to Make In-Person Meetings Comfortable Again