Albuquerque Welcomes New Downtown Business Hotel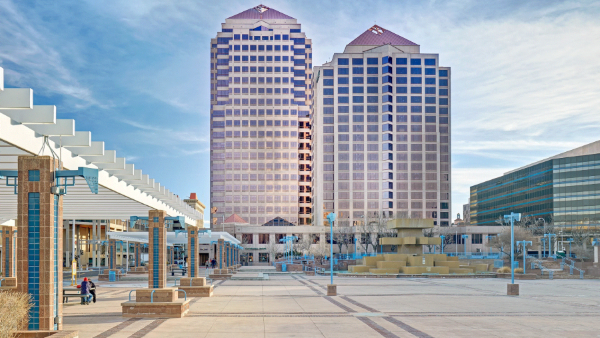 Heritage Hotels & Resorts, the largest independent hotel group in New Mexico, added The Clyde Hotel
(formerly known as the Hyatt Regency Albuquerque) to its portfolio. The new hotel pays homage to Clyde Tingley, a public figure in New Mexico for more than 50 years who was a former chairman of the Albuquerque City Commission and the 11th governor of the state.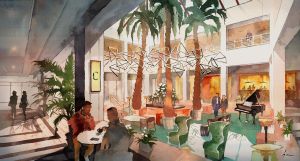 Located in the heart of downtown Albuquerque, the 20-story property plans to provide a rich, authentic local experience for guests. As of press time, a refresh of the lobby and ground-floor public spaces was underway, with plans for guest room renovations in the coming months. The interior design will reflect a "pueblo deco" theme, and the atrium lobby will be reinvigorated to become a central gathering space. The project will take two years to complete.
At the new lobby bar, dubbed 1922 as a nod to the year Clyde Tingley first entered New Mexico politics, guests can enjoy classic cocktails and wine. The ground-floor restaurant will be Carrie's, named after philanthropic socialite and Clyde's wife, Carrie Wooster Tingley.
Along with 392 guest rooms and suites with views of the Sandia Mountains, The Clyde offers a rooftop pool with hot tubs, a fitness center and more than 25,000 square feet of meeting and event space.