7 Fun Offsite Venues to Book in Sacramento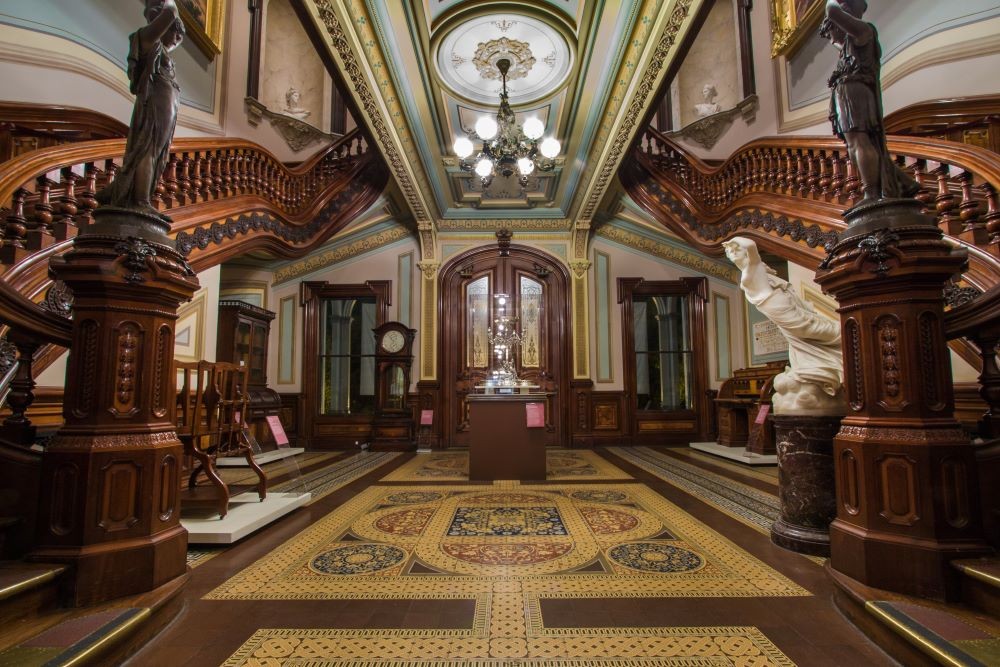 Crocker Art Museum. Credit: Crocker Art Museum and Lisa L. Ouellette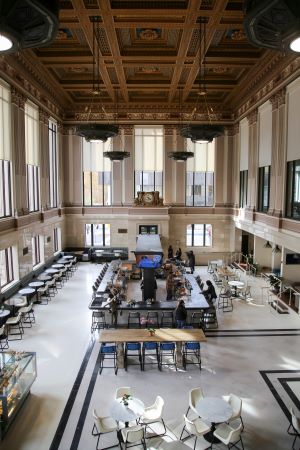 There's a lot to love about Sacramento, a centrally located city that maybe doesn't get as much attention as it should, being in the shadow of other California destinations like San Francisco, Los Angeles and San Diego. But Sacramento boasts an approachable spirit—and did you know it's known as America's farm-to-fork capital? 
The fun facts could go on, but planners should keep this affordable California capital in mind for upcoming programs. Especially since it's home to a plethora of intriguing offsite venues, many of which can be found conveniently downtown near the newly expanded SAFE Credit Union Convention Center. 
From a food hall housed in a historic bank to a number of unique museums and a winery collective just 15 minutes away in scenic Clarksburg, Sacramento can keep things exciting after hours. 
Here, we highlight seven fun offsite venues planners can rent to give attendees a taste of Sacramento.
The Bank
Planners who book events at downtown Sacramento food hall The Bank will ensure their attendees experience a bit of local history. The food hall, which opened in 2018, resides at Seventh and J streets inside the D.O. Mills Bank building, which is more than 100 years old. Features on display of the historic structure include marble walls, original brass railings and an ornate ceiling.
Hungry attendees will find cuisines such as poke, street tacos and Detroit-style pizza, plus a cocktail lounge on the mezzanine level and a "beer vault" with 68 self-pour taps of craft beer, wine and cider. The Bank also offers four rentable event rooms that vary in size and feel. 
California State Railroad Museum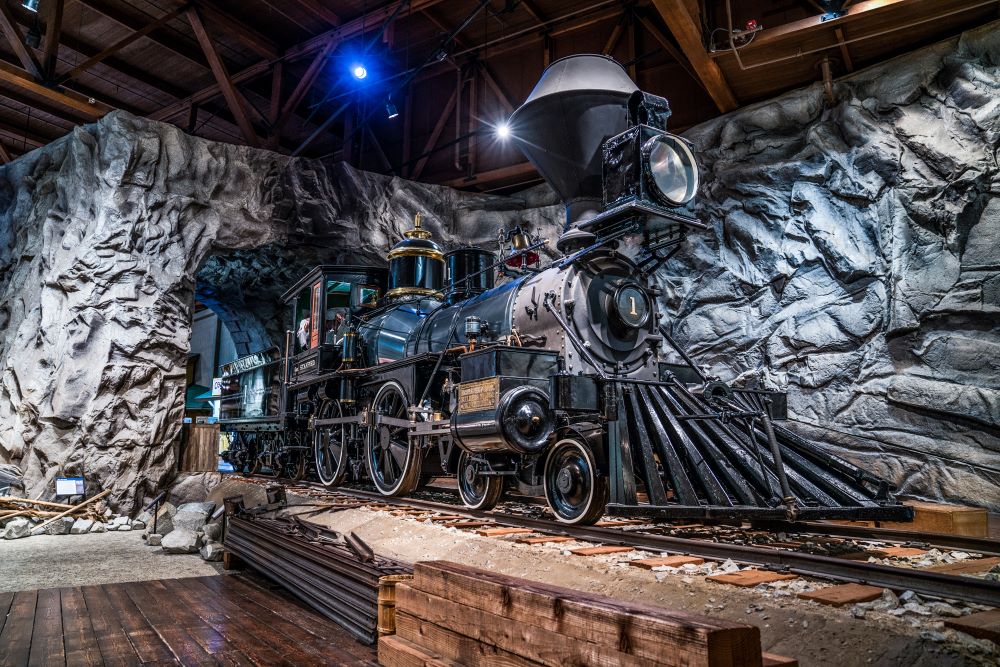 Located in Old Sacramento State Historic Park, this museum complex—a Smithsonian Affiliate—is dedicated to the railroad history of California and the West and encompasses 225,000 square feet of exhibits and impressively restored railroad cars. 
The museum offers a number of indoor and outdoor venues for events, including its main Roundhouse area, surrounded by the museum's collection of restored locomotives and cars—perfect for receptions, dinners and other social gatherings. It can accommodate 500 seated or 700 standing. An even more immersive space, fit for smaller groups, is the Sierra Scene, which depicts a railroad construction scene in the Sierra Nevada with the Central Pacific Railroad No. 1 Governor Standford locomotive as its centerpiece. The space can host 40 seated or 60 standing.
The museum also offers the area's only historic and authentic excursion train rides (April through September), and planners can reserve one for groups of up to 225. The Sacramento Southern Railroad operates along a three-mile route atop the Sacramento River levee.
[Related: How California Cities Are Creating More Inclusive Destinations for Meetings]
Crocker Art Museum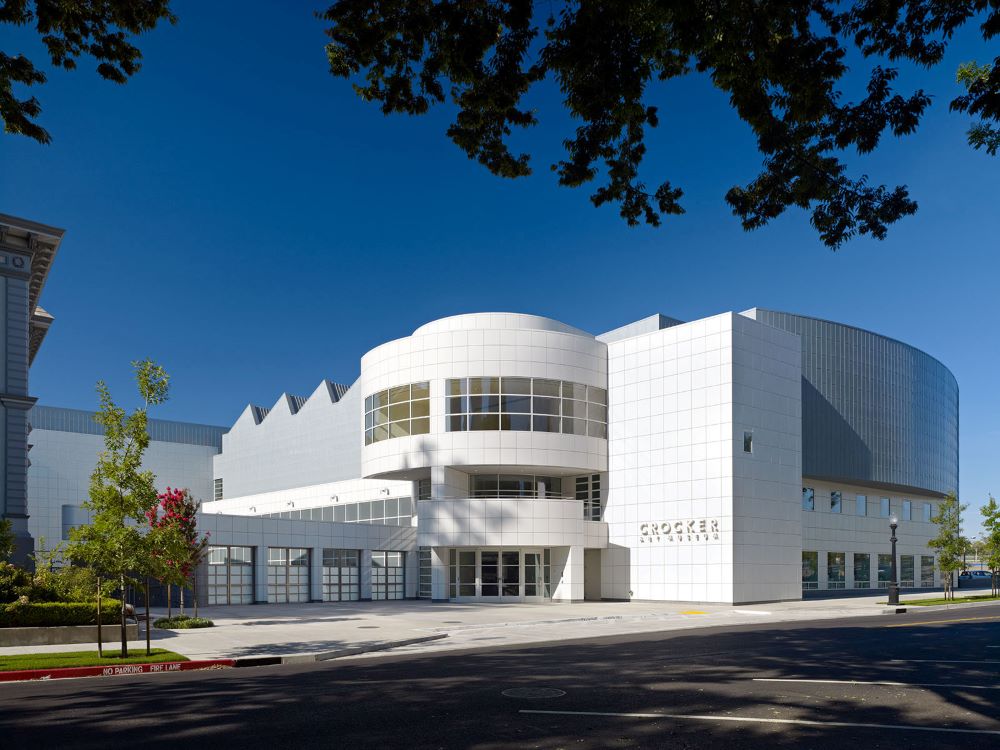 Also located downtown just over a mile west of the newly renovated SAFE Credit Union Convention Center, the Crocker Art Museum is home to a renowned collection of California art, as well as collections dedicated to Asian, African and Oceanic arts, ceramics and photography. Its campus comprises a historic Italianate mansion that belonged to Judge Edwin B. Crocker, an adjacent gallery building and the 125,000-square-foot Teel Family Pavilion, which was unveiled in 2010.
Planners can work with four distinct event spaces at the Crocker, including the 260-seat Setzer Foundation Auditorium ideal for presentations and conferences. The space is outfitted with a built-in stage, screen, green room, podium with microphone and other tech options available upon request. 
To get attendees outside, planners can look to a large courtyard between the historic and modern buildings that can accommodate 1,500 standing or 400 banquet-style. For something more opulent, the museum's historic ballroom—exclusively available for after-hours private events—adds a vintage element, with capacity for up to 300 standing or 120 banquet-style.
Memorial Auditorium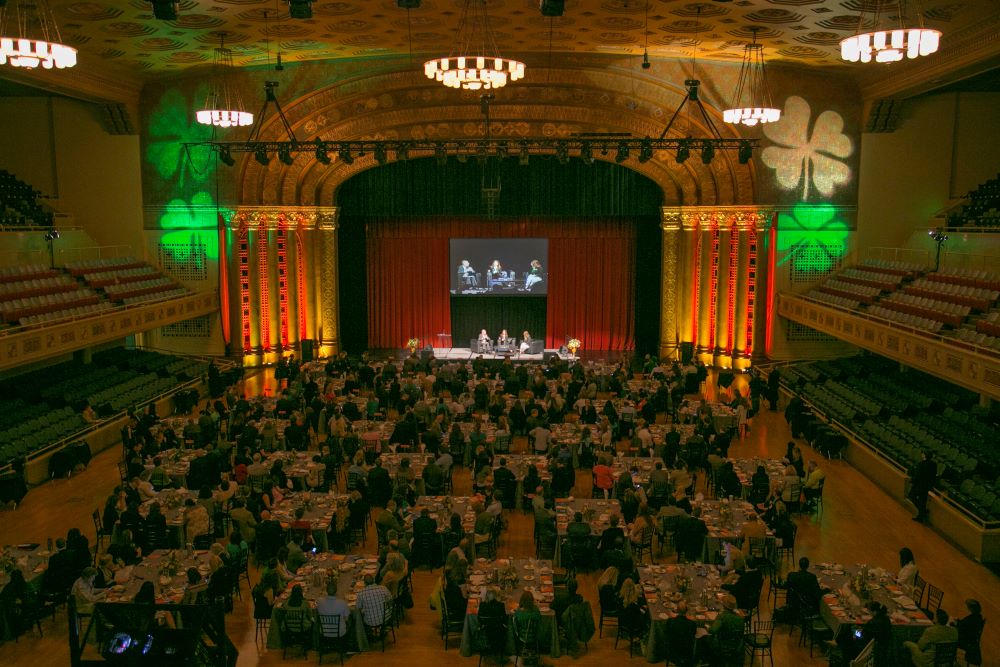 The Memorial Auditorium, one of the most recognizable buildings in the region, dates to 1927, and its Jean Runyon Little Theater and Memorial Hall are listed on the National Register of Historic Places. 
"That's actually one of my favorite buildings," said Narimel Tarver, director of convention sales for Visit Sacramento. "I love its historical look."
Its main auditorium has more than 3,800 seats, while the Jean Runyon Little Theater—which thrived in the early 20th century as a stage for community theater productions and recitals—has been restored to its former elegance and can seat 272.
The auditorium lies in the heart of downtown and is part of a district that comprises the SAFE Credit Union Convention Center, the SAFE Credit Union Performing Arts Center and Memorial Auditorium. 
Punch Bowl Social Sacramento
Attendees can get their game on at Sacramento's outpost of Punch Bowl Social, located inside the Kimpton Sawyer Hotel tower across from the Golden 1 Center in the Downtown Commons. Along with food, craft cocktails and draft beer, attendees can enjoy games like bowling, billiards, darts, ping-pong and karaoke.
Tarver said planners can rent out certain sections of its 25,000-square-foot space or do a full buyout. Attendees can mingle and network with just a hint of competition over Punch Bowl's eight bowling lanes or table games like giant Scrabble, giant Jenga, foosball and other board and card games.
[Related: 4 Unique Outdoor Meeting Venues in California]
SMUD Museum of Science and Curiosity
This is Sacramento's newest science center, dubbed MOSAC for short. It's an attraction fit for all ages with hands-on, interactive exhibits that explore the wonders of science, technology, engineering, arts and math. Visitors will find exhibits that address global and local issues on topics like energy, health, water, nature and space. 
The new museum is located on the Sacramento River and overlooks Matsui Waterfront Park. It offers both indoor and outdoor event spaces with convenient parking, as well as a 120-seat theater. 
The state-of-the-art UC Davis Multiverse Theater is a 46-foot, full-dome theater equipped with six 4K projectors and Dolby Digital surround sound that plays astronomy and planetarium presentations during museum hours. After hours, the theater can be an impressive place to host an event, whether it's a lecture, presentation or cocktail party.
Old Sugar Mill
Located in scenic and historic Clarksburg, just 15 minutes from downtown Sacramento, Old Sugar Mill packs several award-winning wineries into one location nestled among vineyards and the Sacramento River Delta. 
"This is a venue we really, really love," Tarver said. "It can cater to both small and large groups. And [in 1934] that's what it used to be, a beet sugar refinery. Now it houses 14 unique wineries that are from Northern California. It's got a cool rustic look with brick walls and wine barrels. It's very popular locally for weddings, and I know they do a few outdoor concerts there."
Corporate events are welcome as well. With its Old World winery feel, it's perfect for offsite retreats, luncheons and receptions. 
Connect
Visit Sacramento
(916) 808-7777
Read more about meetings in California