5 Western Montana Retreats Perfect for Getting Your Team Back Together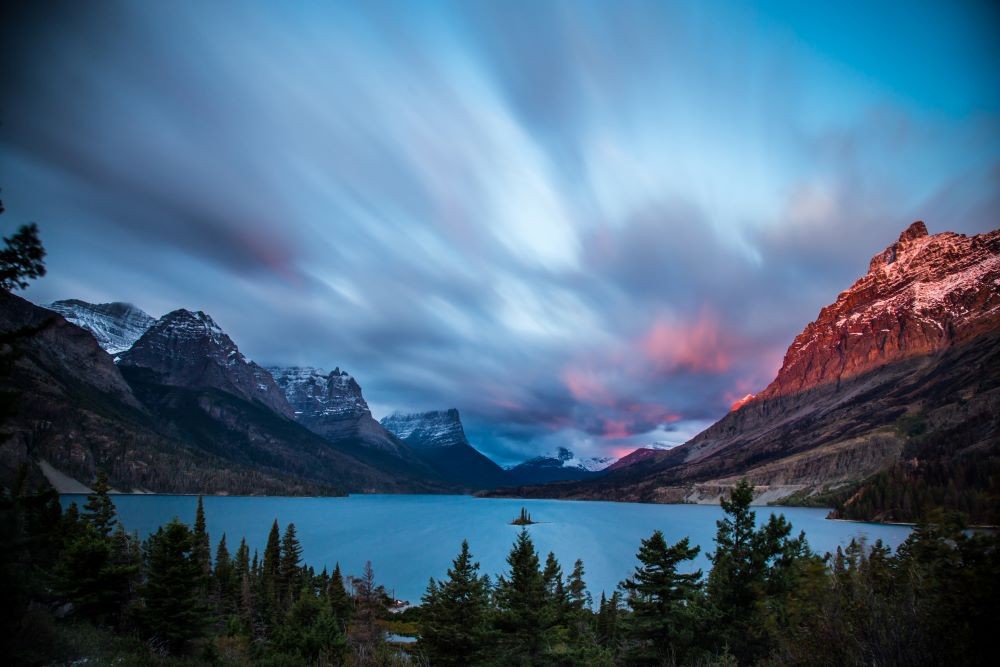 Saint Mary Lake, Glacier Country, Montana. Credit: Hunter Day.
While we've all been challenged by being "remote" over the past couple years—especially in our work lives—in an ironic way, going remote can now mean bringing people together, at least when it comes to the primary draw of Western Montana.
"I think as people get more and more comfortable traveling—at first it was people seeing families and friends—now we want to reconnect with our colleagues, and in some situations we may not have even met them," said Debbie Picard, director of sales for Western Montana's Glacier Country, a regional DMO that represents eight counties in the western part of Big Sky Country. "We're seeing an uptick in organizations wanting to see camaraderie and be an actual team."
[Related: 11 Special Offsite Venues for Wow-Worthy Events in Montana]
To access all of the world-class natural offerings of Western Montana, with the Flathead Valley and Glacier National Park being the marquee attractions, groups will most likely fly into Missoula or Kalispell, which have either just completed or just embarked on major airport improvement projects.
"Even though Missoula for us is the largest city in our region, it's still only 75,000 people, so if you're coming from New York City, Missoula is going to seem rural," Picard quipped, adding that the city features a riverwalk and fantastic restaurants for groups. "And Kalispell offers a historic downtown with lots of brand-name hotels, a couple of new hotels coming in during the next year or two, and some renovations of old downtown buildings."
Kalispell also benefits from its close proximity to Glacier National Park, as it's only a little more than a half-hour drive to one of most stunning places on Earth. Red Bus tours are a popular way for groups to explore the majestic scenery.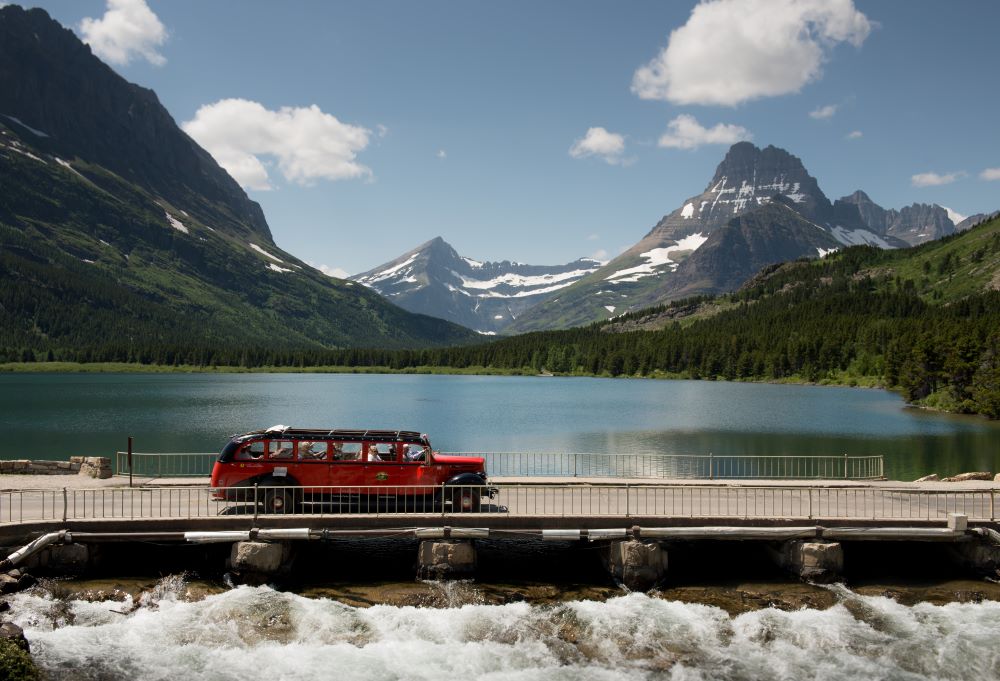 Major Kalispell meetings properties are the Hilton Garden Inn, Red Lion Hotel Kalispell and Hampton Inn, and popular offsite venues include Ashley Creek Historic Venue at Snowline Acres. New projects on the horizon include Wachholz College Center, scheduled for a fall opening, which will feature a performance hall, and Flathead Field, home of the minor league baseball Glacier Range Riders.
Getting groups smack dab in the middle of these jaw-dropping natural areas seems to be just the tonic for pandemic corporate camaraderie recovery, Picard maintains.
"What seems to be of interest to planners lately is our 'back to nature' atmosphere that's in abundance here in Western Montana," Picard said. "We have lots of unique lodging options for that one-of-a-kind corporate, wellness or board retreat or incentive package. Our well-known luxury guest ranches are getting lots of RFPs, but we have some very unique retreat locations that are not typical that I think planners would love to know about."
[Related: 6 Must-Do Teambuilding Activities in Marvelous Montana]
5 Outstanding Montana Retreat Options
The vast frontier that is Montana has always drawn those who want to leave the modern world behind. Vast, wide-open expanses, towering mountains, premier national parks and pristine rivers boasting what is arguably the best fly-fishing in the world are an irresistible "lure."
Montana has also substantially upped its wilderness luxe factor for a new, refined clientele who take their backwoods adventure with a side of sophistication. 
Following are five group-ready Western Montana wilderness retreats that are ready-made for group bonding, especially for teams that are rekindling their collaborative powers after being apart during the pandemic.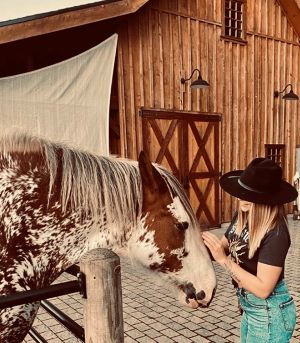 This new boutique guest ranch experience 10 minutes west of Whitefish is set for a soft opening in mid-June and a full opening July 1, and boasts a herd of award-winning Clydesdale horses that guests can interact with. The horses stem from the owners' previous live as Clydesdale breeders in Fernwald, Germany.
Activities include horseback riding and carriage rides with the massive equines. Guests stay in six private two-bedroom luxury cabins, and the property is backed by 4,500 feet of the Stillwater River. 
At the moment, events can be held from July through mid-September in luxury tents. A second phase of the development targets the addition of 18 more cabins and an event barn that will operate year-round.
Home to a nature sanctuary and set on 350 acres six miles southeast of the ski resort town of Whitefish, Dancing Spirit Ranch offers more than five miles of walking rails, a 14-acre pond for kayaking and fishing, and gardens. Other activities include yoga and meditation retreats. 
Dancing Spirit's School House can accommodate up to 50 attendees and its restored 100-year-old Barn can seat up to 30 for a dinner and features a commercial kitchen. Farm-to-table dining menus are designed by executive chefs Ananda Johnson and Taylor Hollandsworth and individually crafted for each group. 
The Ranch can accommodate a maximum of 24 guests for overnight accommodations and prefers to host only one group at a time. Dancing Spirit also offers a concierge service that helps smooth the group experience in relation to activities and other needs.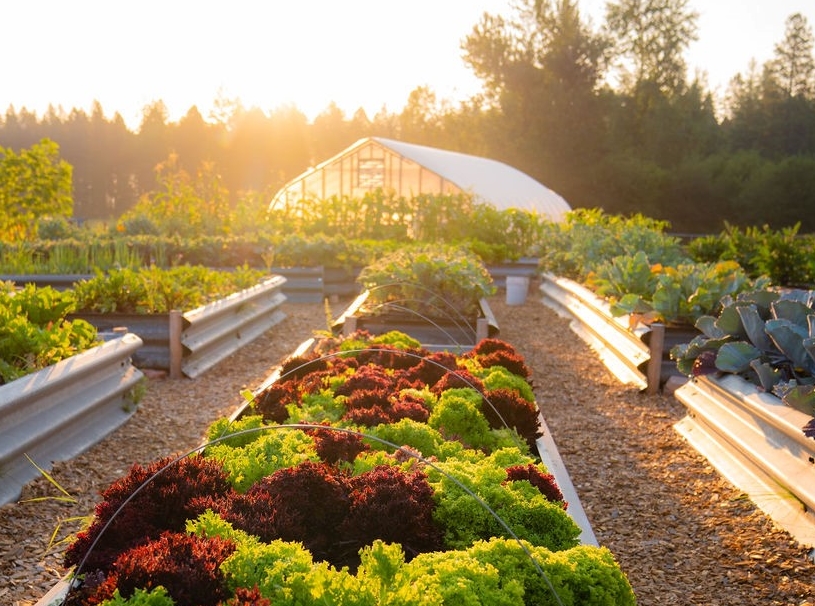 [Related: 6 Must-Do Teambuilding Activities in Marvelous Montana]
Greenough's The Resort at Paws Up, set on 37,000 acres, added a resort within the resort called The Green O, named after one of the area's early ranchers, Paul Greenough, who established a ranch there around 1915. The rancher "branded" his sheep by painting a big green "O" on them. 
The new offering features 12 freestanding "Haus"-style, design-forward one-bedroom homes that create the opportunity to reconnect with nature and disconnect with the hectic modern world. 
The Green O's elegant culinary operation, which features primitive live-fire cooking at the fine-dining Social Haus, is helmed by Executive Chef Brandon Cunningham and a team of award-winning sous and pastry chefs, and the operation hosts events such as food and wine fetes, concerts and art workshops.
A standout feature of The Green O is its "Spa Town," which is a collection of wellness tents set on a boardwalk that offer services ranging from hot stone and other massages to mineral mud wraps. Other wellness options at the property include Buti, Hatha or Vinyasa yoga, GlideBarre classes and the latest exercise equipment.
The Resort at Paws Up, itself a major meetings and retreat player, offers myriad accommodations and meeting space options, from multiple large barn-style facilities to lodges and pavilions, and accommodations in luxury tents, multi-room houses and wilderness estates.
With a flagship location in Glacier, ROAM Beyond has taken glamping and sustainable travel to a new level both for leisure visitors and groups of up to 150. Accommodations are spread out in a variety of luxe trailers, including group camps that can sleep up to 16, and include their own fire pits, tented spaces, lounge seating and cooking areas.
ROAM Beyond CEO Corey Weathers describes the retreat as a "truly blank slate just waiting for the personal touches and vision for an amazing group event or corporate retreat."
ROAM Beyond's Glacier destination provides easy access to Glacier National Park and all that the Flathead Valley offers, with activity options that include a fishing pond; walking trails; outdoor games such as badminton, horseshoes and corn hole; and communal spaces such as a barn for outdoor cooking and gatherings, and numerous fire pits throughout the property. The property's "Schoolhouse" also features a Wi-Fi-equipped lounge area, organic coffee and tea every morning, and a private workspace that can be reserved for important calls or more-focused working sessions.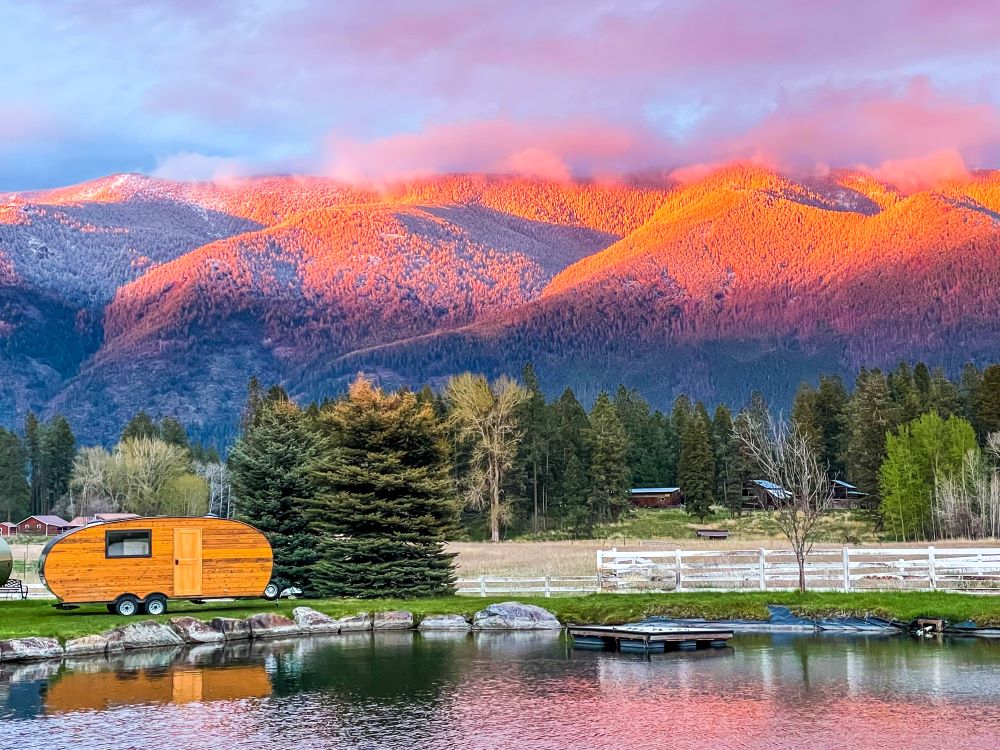 With a mission of "bringing small groups together to experience the power of nature, adventure and camaraderie," Cliff Ranch can accommodate groups from eight to 24 with exclusive access to the grounds and all of its amenities. The Ranch only books one group at a time.
The 3,000-acre property is located on the Blackfoot River, the setting of Norman Maclean's A River Runs Through It fly-fishing epic. The Blackfoot teems with rainbow, cutthroat, brown and bull trout, with the ranch owning a private stretch of several miles for groups to fish, float, kayak or splash in its pristine mountain-fed waters.
Ranch guests have options to wade or float directly from the property or head upstream or downstream for an all-day river excursion.
The area is home to dozens of wildlife species, including wolf and bear, elk and deer, eagle and falcon, beaver and otter, and coyote and mountain lion.
Other activity options include hiking, horseback riding on more than 10,000 acres (including small-group rides), mountain biking, wellness programs such as yoga and meditation, and outdoor art classes.
Accommodations are offered in the Firetower Lodge and three cabins. Cliff Ranch's culinary staff can prepare customized meals five nights per week, including themes such as Mexican Night, Touch of Italy, Thai Night, Outdoor BBQ and a picnic lunch with painting and archery activities.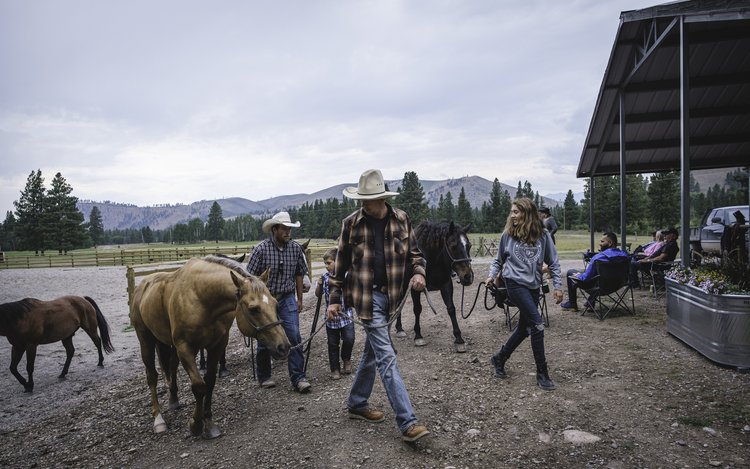 Latest & Greatest
Western Montana has welcomed, or is gearing up to open, a variety of new lodging and tourism venues, including the following highlights:
Downtown Missoula opened a new AC Hotel by Marriott in 2021, offering 105 guest rooms and 935 square feet of meeting space. Other features include the brand's AC Lounge, serving a curated section of small plates and cocktails, and an AC Fitness Center.
The Wren, described as Missoula's newest retro hotel, is scheduled to open in November and will offer 73 guest rooms and a retail center that includes an ice cream shop in an Airstream trailer. Located near the University of Montana, The Wren includes 500 square feet of meeting space. The hotel is managed by Columbia Hospitality and has sister properties The LARK and The FINCH in Bozeman, Montana, and Walla Walla, Washington, respectively.
Kalispell welcomed the five-room Sherman Lodge to its downtown. The property is popular especially for small groups that partake in fishing excursions to the surrounding area.
Best Western Plus Kalispell/Glacier Park West Hotel & Suites opened in Kalispell. The hotel offers 71 guest rooms and 750 square feet of meeting space.
Missoula Montana Airport opened a $67 million, state-of-the-art terminal this month that replaced the airport's previous terminal. The new terminal offers six boarding gates with service from Alaska, Allegiant, Delta, Frontier and United.
Kalispell's Glacier Park International Airport expects to open a new $100 million terminal in 2024, which will give the destination expanded lift.
Read Next: Standout Venues and Meetings Updates from Montana