CSR Promotional Products That Provide Direct Impact to Marginalized Communities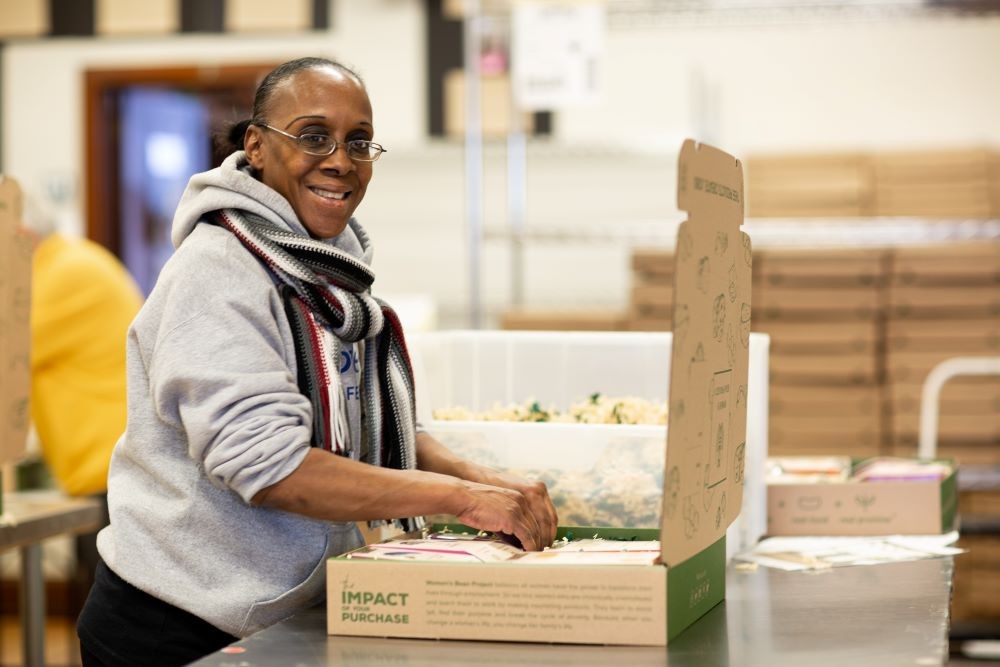 A Program Participant from Women's Bean Project Makes Snacks and Baking Mixes for Gift Assortments. CREDIT: Lauri Pastrone.
When Lauri Pastrone, founder and CEO of Peace by Piece International, first had the idea to start a not-for-profit social enterprise, the one thing she was certain of was that she wanted to "build bridges between opulent corporations and underserved individuals."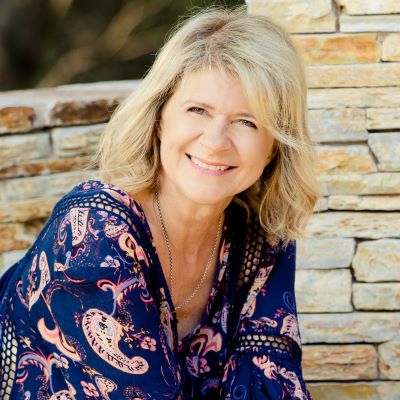 A trip to Rwanda in 2016 exposed Pastrone to several artisans who had limited to no opportunity to sell their handmade products, and many turned to selling in the streets in hopes of finding someone interested in their items. It stuck with her after that trip, Pastrone said, to find a way to give these people a second chance.
Pastrone founded Peace by Piece International in 2017 with the goal of providing a sales channel to underserved communities. Today, her not-for-profit social enterprise, based in California's Silicon Valley, partners with more than 40 artisan companies and businesses around the world to benefit the same communities she came across more than five years ago.
[Related: Eco-Friendly Initiatives Green the Myrtle Beach Convention Center]
The not-for-profit social enterprise purchases products from these communities, many of which are handmade by women who were incarcerated, trafficked, homeless or below the poverty threshold, with the intent of partnering with corporations that are interested in making a direct impact on the communities Peace by Piece International serves.  
The end result of Pastrone's partnerships with these communities is products that meeting planners can offer to attendees during events that are not just meaningful, but impactful in that each gift purchased gives back to the community it's purchased from and helps companies increase their CSR and environmental, social and governance criteria. 
"Big corporations, with their spending power, have the ability to change some of the biggest problems and challenges that our world faces," Pastrone said, but they focus their CSR and ESG  goals on things like solar panels and reducing water waste rather than considering the waste the $242 billion corporations are estimated to spend on gifts for employees and customers this year may generate, according to a study conducted by Coresight Research. 
What makes Peace by Piece International different, Pastrone said, is that purchasing the company's products is not a give- back, but an immediate and direct impact on the lives of the individuals who created them.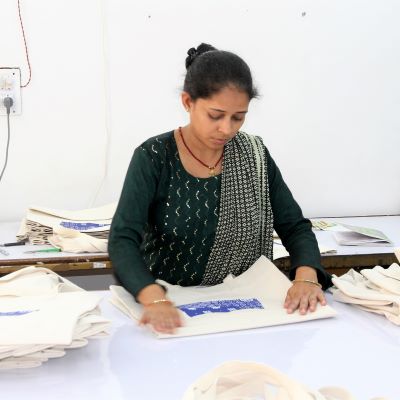 "Every single gift that [corporations] have purchased is changing a life," Pastrone said. "You can measure how many hours of dignified work have been provided through that purchase … and that's where they can see the impact they've had."
With every gift, Peace by Piece International includes a card sharing the craftsperson's story and the specific community the corporation's purchase is helping, making each gift personal and memorable.
"One of the words that we love is 'meaningful,'" she said. "We love gifts that are purposeful, and, oftentimes, people will say, 'I'm always going to keep that card. It just made this gift so special.'"
As Peace by Piece International continues to grow in popularity, larger corporations and companies are beginning to take notice. The social-impact company recently partnered with Levi's to design and create reusable shopping bags with the brand's signature batwing logo.
[Related: Have Sustainable Meetings Been Put on the Backburner?]
Each tote is handmade with by Peace by Piece International's partner Work+Shelter, a social enterprise in New Delhi training and hiring women in economic need. The women use organic cotton, a sustainable fiber that supports healthy soil. Organic fabrics also use less water in production than conventional cotton.
Each tote is finished with a custom stamp printed on the inside that reads, "THIS IS MORE THAN A TOTE."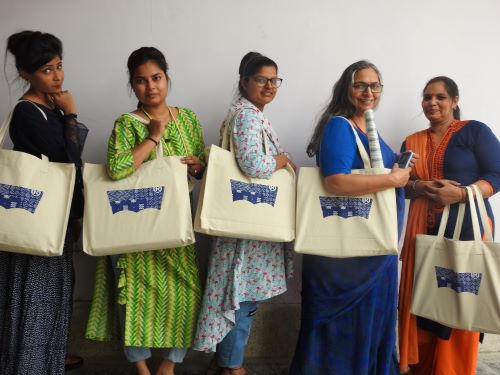 "Inside the bags that we made for Levi's, there's a story about the women who made them stamped on the inside," Pastrone said. "So, every recipient of these bags can [see it] and know how they've helped.
"[Levi's] is a company that is showing up," Pastrone continued. "My hope for the future is twofold … I hope companies start to embrace their power in being able to change some of the world's problems, and that they start to see how much they as a corporation can shift the trajectory of people's lives.
"And, secondly, through that, I hope more companies embrace this kind of purposeful gift giving so that we can serve more communities. There is a really important distinction between gifts that promise a give- back and gifts that do give back."
Read this next: 10 Easy Ways to Boost the Sustainability of Your Event