Meet Minneapolis Names Ka Vang VP of Equity, Diversity and Inclusion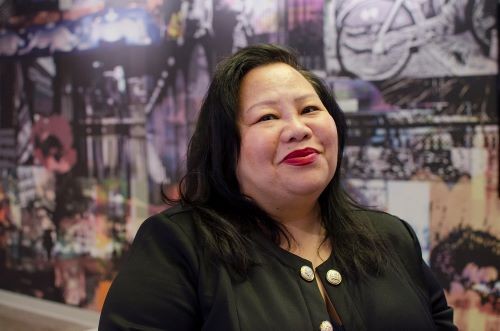 After an extensive local and national search, Meet Minneapolis has named Ka Vang as the organization's first-ever vice president of equity, diversity and inclusion (EDI).  
In the role, Vang will be responsible for outlining a strategic vision and implementing a plan to advance the culture of equity, diversity and inclusion for the organization. As part of her role, she will also be the executive-level staff liaison for the Diversity and Multicultural Action Committee of the Meet Minneapolis board and will chair the Meet Minneapolis Legacy Project. 
"We are extremely pleased to welcome Ka Vang to our team. Her breadth of EDI experience in the Minneapolis-Saint Paul region, and the strong public and private community relationships she has forged in her work, helped distinguish her from the outstanding candidates interested in this new role," said Meet Minneapolis President & CEO Melvin Tennant, in a press release announcing the news. "Ka's communications background and storytelling abilities will also be valuable assets in effectively reaching our internal and external stakeholders. All of these factors will allow Ka to have an immediate and positive impact on the work of Meet Minneapolis." 
Vang previously worked eight years as the director of impact and community engagement for Minnesota Public Radio and American Public Media. In addition, she also served as diversity program director for Minnesota State System Office, as well as assistant director for the Center for Multicultural and International Student Affairs at Hamline University. She also spent several years as a diversity, inclusion and equity trainer for nonprofit and public organizations. Vang is also a certified intercultural development inventory facilitator and trainer. 
"I'm thrilled to join the Meet Minneapolis community of exceptional staff, innovative board members, and community stakeholders who believe in the mission of Meet Minneapolis," said Ka Vang, of her new role. "It is an exciting opportunity to work with others to build on the success of the Diversity and Multicultural Action Committee and Meet Minneapolis Legacy Project. I am passionate about developing targeted social justice and racial reconciliation initiatives for Meet Minneapolis that will assist in rebuilding and restoring hospitality industry workers, local businesses and the community at large." 
Read more recent moves and appointments in the hospitality industry