Boise Is Booming With New Meetings and Events Lures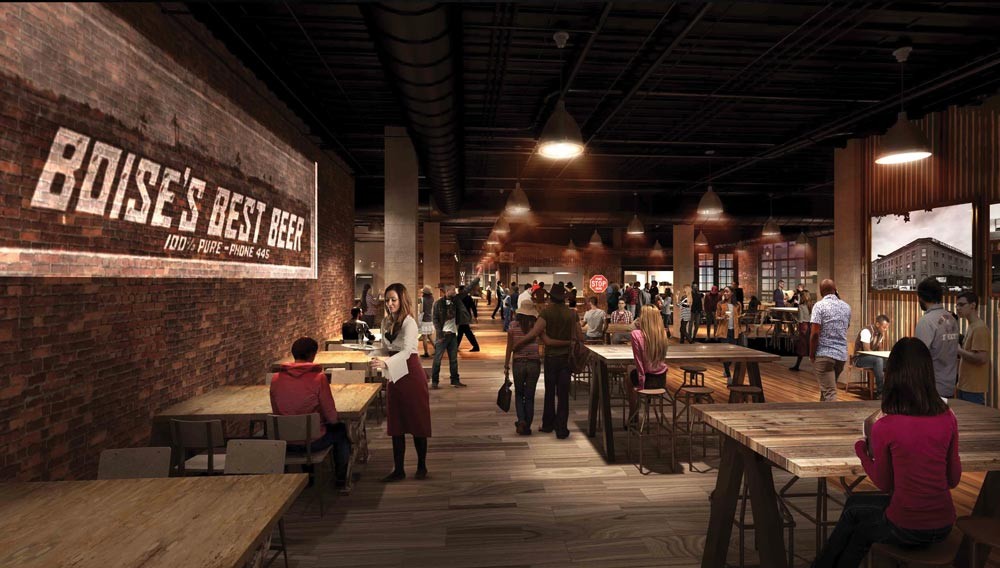 Warehouse Food Hall rendering. Credit: Hendricks Commercial Properties for BoiseDev.
The economy of Idaho, and Boise in particular, has been on fire, with an influx of transplants seeking out the lifestyle advantages of the region and driving home values through the roof.
According to U.S. Census data, Idaho's population grew by 16.5% between 2010 and 2020, with the state seizing the No. 1 spot for its economic growth, according to the 2021 U.S. News Best States rankings. The pandemic also fueled one of the nation's biggest spikes in home values here by workers suddenly unencumbered by being tied to an office.
There's no arguing against the "Boise Boom," no matter how the post-pandemic stats shape up, as the city's technology sector continues to grow and the state's always robust agriculture industry provides a solid foundation. 
[Related: Boise, Idaho: A 'City of Trees' and the Unexpected]
Boise's meetings and events industry has also enjoyed increased popularity, with the latest airport visitor arrival numbers showing levels actually exceeding pre-pandemic levels year-to-date compared to 2019.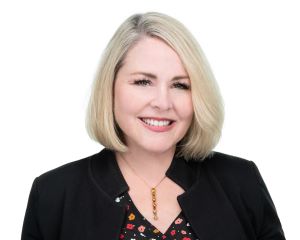 "We're up 4% year-to-date over 2019," said Carrie Westergard, executive director of Visit Boise. "Things are looking great here, and it's the same with hotels. Some of our supply has changed a little, but our demand has been high, and our rates have stayed up there. We're hitting about 79% occupancy in May, and now year-to-date, 72%, and in 2019 we were at 66% occupancy year-to-date."
From added air routes—now serving 27 nonstop markets—and new hotels and event facilities to a culinary scene honored by Food & Wine Magazine as one of the Next Great Food Cities in America, Boise is bad in all the good ways, and ready for consideration by planners wanting to mix it up and try something new for attendees that may crave fresh travel experiences as the pandemic thaws.
"A lot of people have no idea [about Boise's new allure]," Westergard said. "It's not a good or a bad perception, but I think there's been a 'no perception,' in that they don't know what to expect in Boise. Now we're getting some of that excitement—it's definitely shifted in the last five years. We always hear how clean, welcoming and safe everything feels, and how beautiful it is because of the mountains. People are surprised about how many restaurants we have and how lively and vibrant the downtown is. It's not one of those cities that turns off at 5 o'clock. We're a university town, a youthful town, so there's lots of things going on at all hours."
The city's main convention facility, Boise Centre, offers 86,000 square feet of meeting and event space, comprised of the original 50,000 square feet and augmented by a 36,000-square-foot expansion five years ago.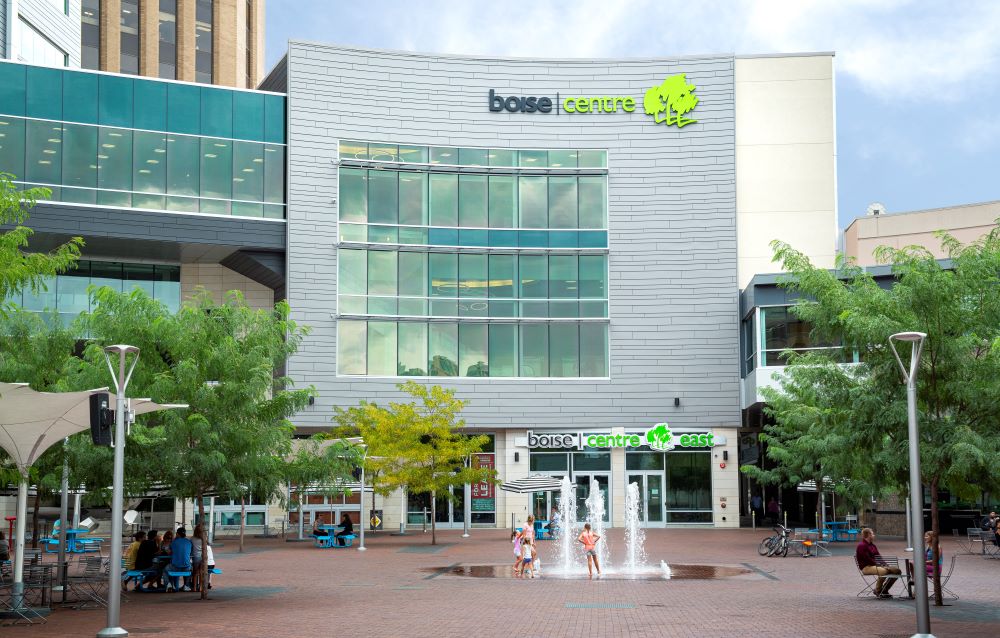 "The hotels are so close and very walkable that you could literally be in one hotel and walk one block to the convention center, and we have a master hotel contract that makes it easier, so planners don't have to negotiate with eight separate hotels if they have a larger group," Westergard said, adding that larger meetings can rent both Boise Centre as well as the adjacent 5,000-seat Idaho Central Arena. "We call it the neighborhood concept," she explained, "where you can rent the whole arena and Boise Centre, and then it's 100,000 square feet with both the Idaho Central Arena and Boise Centre."
Following are some key happenings on Boise's meetings and events scene, from new boutique hotels to trending food and beverage concepts that are especially in demand from a younger demographic rapidly ascending to being the bulk of meeting attendees.
Concept Restaurants and Wineries
Two notable entrants on the Boise culinary landscape include Warehouse Food Hall, which opened in July and features 20 food concepts in its 29,000 square feet of space next to Idaho Central Arena and the adjacent Boise Centre. The venue will also be attached to the new Treefort Music Hall.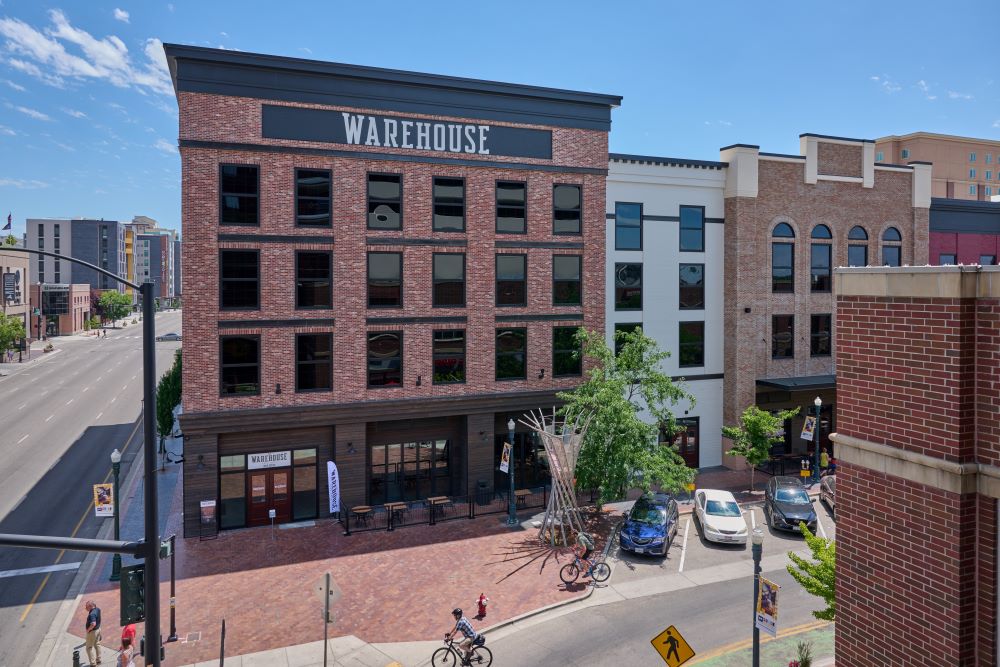 "I think that's a surprise, because people think of Idaho in general as meat and potatoes," Westergard said of the city's burgeoning food scene. "I think what's happened here is chefs can stand out opposed to a larger market, so they moved here with the skills they've learned from larger markets such as New York.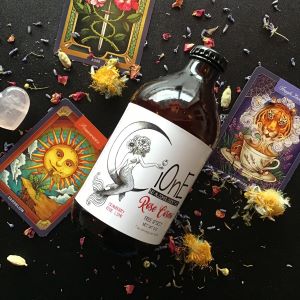 "The wine scene has certainly developed here," she added. "We have an urban wine presence here, and the wine region is about 35 minutes from downtown Boise. We have well over 60 wineries in the area now, which are great for wine tours and teambuilding. Telaya Wine Co., on the Boise River in downtown Boise, is owned by a couple that sort of changed careers—he was a chemist, and she was a vet."
Boise is also making waves on the "sober-curious," non-alcoholic beverage scene, with Free Spirits, housed in Manfred's Pub, boasting an impressive list of curated alcohol-free beverages and also offering mixology classes at its FortBuilder Co-Work and Social Space.
Home to a large number of Basque restaurants, Boise also recently welcomed Wepa Cafe, the region's only Puerto Rican restaurant, featuring Spanish, Taino Indian and Afro-Caribbean influences. The eatery has a firm social mission by giving back to Puerto Rico to help with the island's ongoing hurricane recovery efforts.
[Related: Mocktails Are Gaining Popularity. Will Meetings and Events Catch the Trend?]
Boutique Hotels
Three new boutique hotels are reshaping the Boise accommodations scene.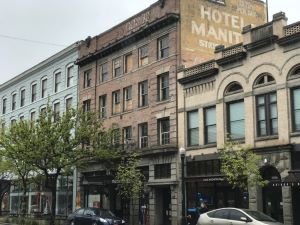 The Avery, scheduled to open in 2023, set in a historic, repurposed four-story Renaissance-style building. The hotel will offer 39 guest rooms, a restaurant and a gastropub.
The 122-room, industrial-chic Hotel Renegade, scheduled to open in 2024, will include a rooftop bar, restaurant and be connected to the Warehouse Food Hall.
Scheduled for a spring 2023 opening, The Sparrow—formerly the Safari Motor Inn—is a quirky adaptive reuse development that will offer 67 guest rooms. According to Visit Boise, highlights will include a sawtooth roof with vaulted rooms hidden behind a facade.
Outdoor Events Venue
Boise's newest urban park, Cherie Buckner Webb Park, is named in honor of Idaho's first Black legislator, a fifth-generation Boisean. The park is set in a former parking lot and features an iconic public art installation, Gentle Breeze, by Matthew Mazzotta, a towering pink tree with three double-seater swings.
Major Arts Venue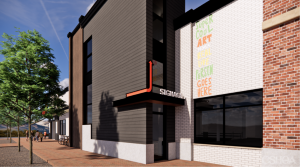 The highly anticipated Treefort Music Hall just broke ground and anticipates a spring 2023 opening. It serves a mid-size niche not previously available in Boise, which will bring a range of new performers to the destination. The 20,000-square-foot music venue will be capable of hosting 500-700 fans and be attached to Warehouse Food Hall, and will also be a popular stop by SXSW artists who play the town after Austin's massive music fest.
Air Routes    
Boise Airport (BOI) is enjoying record arrival numbers and serves 27 nonstop destinations. New nonstop routes have been added to Burbank/Hollywood, California, and Atlanta, and additional routes were added to Las Vegas. Service to Phoenix was expanded to year-round. 
Other popular nonstop destinations include Austin, Texas, Chicago and multiple West Coast cities. Westergard said the Washington, D.C., association market has been a growing meetings segment for Boise.
Connect
Visit Boise 
(208) 344-7777
Planner's Perspective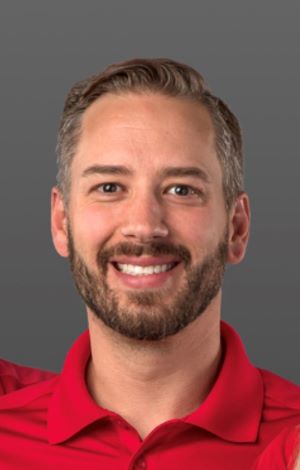 Nick Aldinger, CEO, IBL Events, Meridian, Idaho
Describe your event.
IBL Events produced a software conference in October of 2021 at the Boise Centre with roughly 300 attendees coming from all parts of the U.S. This event was unique because we were able to pull off a successful in-person event while dealing with the challenges of COVID. Part of our success with navigating the unknown was the collaboration and coordination with the Boise Centre and Visit Boise. Together, we were able to communicate a clear plan on what to expect while at the conference and experiencing Boise safely. 
Why did you decide to host the meeting in Boise?
The software company is headquartered in Eagle, Idaho (suburb of Boise), and wanted to showcase the hidden gem of the Pacific Northwest—Boise, Idaho! 
What surprised you the most about Boise?
The overwhelmingly majority of the attendees were completely surprised by the cleanliness of Boise and how accessible downtown was in relation to restaurants, entertainment and the airport. Our partnership with the CVB allowed us to customize unique experiences where we were able to maximize their time while at the conference. 
What did your attendees seem to enjoy most?
The closing party on the Grove Plaza was definitely a huge hit. Even though the weather was a little chilly that night, the Grove Plaza provided a unique experience. We were able to cordon off the plaza from the general public by erecting a 10-foot lighting barrier that circled the entire plaza. Inside the plaza we had games, fire pits, local food and drinks, custom furniture and a live band. The attendees definitely didn't want the night to stop.
What were some of the unique offsite venues that you used?
We had the opening party on the Boise Basque block, which provided a cultural experience that most attendees didn't realize existed in Idaho. We also offered bike tours, a custom Boise Brews Cruise, trolley tours and more. 
Do you have any advice for other planners who might bring a meeting to Boise?
Start working with your CVB earlier rather than later. We have found, especially after COVID, more and more conference attendees are craving unique experiences that are immersive within the community. Visit Boise provides a tremendous amount of resources when it came to customizing guest experiences that will create everlasting memories!