Mocktails Are Gaining Popularity. Will Meetings and Events Catch the Trend?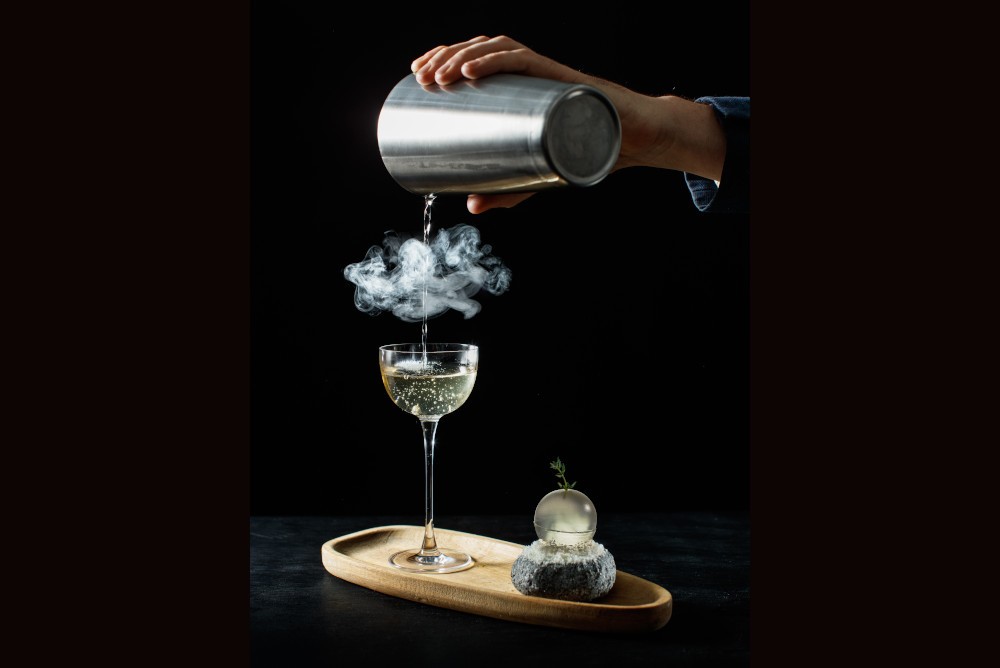 Foreshadow, an ette hotel mocktail. CREDIT: ette hotel
Who doesn't like the allure of liquid pleasure in a glass—the clink of ice cubes against the sides, promising cool refreshment; the colors swirling together, the garnish at the top? But what if you're trying to abstain? 
Thanks to increasing awareness on health and wellness, driven by the "the sober curious," folks can still enjoy a growing variety of cocktails sans the alcohol—often called "mocktails." 
Why Mocktails Are on the Rise
Mocktails are making a splash in the F&B world. Thanks in part to movements such as Dry January, many consumers are opting for low-to-no-alcoholic beverages. According to an October 2021 report from Nielsen IQ, non-alcoholic beverage sales rose 33%, accounting for a whopping $331 million in sales. Online, the number was even higher, where non-alcoholic/low-alcohol sales spiked 315%.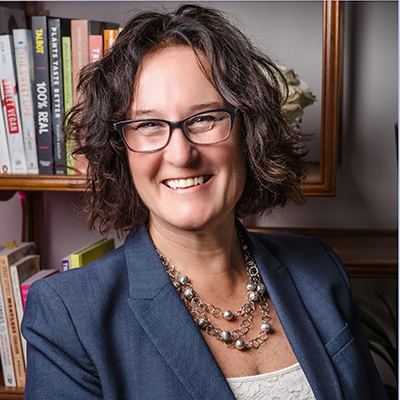 "30% of people who are of drinking age do not drink alcohol," said Tracy Stuckrath, president/chief connecting officer of Thrive! Meetings and Events. "A lot more people are very concerned about their health and so they're looking to not drink as much, or they want to have maybe one (drink) and then they don't want to have any more after that."
Stuckrath, who gave up alcohol several years ago, said there are many other reasons people opt out of drinking—for medical or religious incentives or actively participating in AA, for example. For these individuals, finding an interesting alternative to cocktails that isn't the standard club or diet soda can be a challenge, and even the drinking receptacles they are served in can make an abstainer stick out like a sore thumb. For this reason, Stuckrath says it's important that meetings and events make an effort to cater to those not imbibing, citing the stigma that surrounds those who choose not to drink.
"People need to be able to bring their whole selves to the meeting," she said.
Barry Schieferstein, director of learning and events at The American Society for Nondestructive Testing, Inc. and a non-drinker, said he attended an industry event where alcohol was prevalent on the exhibit floor and the exhibitors did not offer non-alcoholic options, making him feel somewhat alienated and left out. 
"I can only imagine how someone who is in recovery would react to this type of setting," he said.
[Related Content: 4 Healthy F&B Strategies to Infuse Into Meeting Agendas]
The Mocktail Project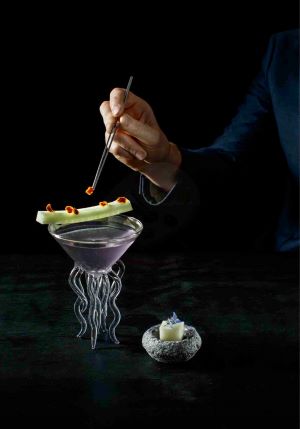 Jesse Hawkins, owner of the Mocktail Project, founded in 2017 as a platform to help create a more inclusive drinking culture where cocktails and mocktails could co-exist, says the issue is about options, as well as inclusion, sustainability and thoughtfulness.
"Just four or five years ago, the marketplace only offered a few simple recipes; only Seedlip offered an elevated approach, which was only found in the U.K.," he said. "Now non-drinkers can stroll down any local grocery store and find a handful of alcohol-free spirits like NKDLDY or Ghia. The non-alcoholic beer world has exploded, and with more options, more curiosity and quality control starts."    
For Hawkins, non-alcoholic options aren't just for those who abstain; they can include those pausing between cocktails, transitioning away from a full-proof drink or an imbiber who has an early morning with intentions of consuming one glass of wine, but still wishes to experience an elevated beverage the rest of the evening. 
Hawkins said for event planners to be more inclusive, the key is to become creative and expand menu options. "Think beyond a welcome cocktail or glass of champagne, and think about how guests will mingle and mix throughout the entirety of the evening.
"As an event planner, your role is to offer a memorable or elevated experience for every guest throughout the entirety of an experience," he said.
Venues Adding Mocktails to Menus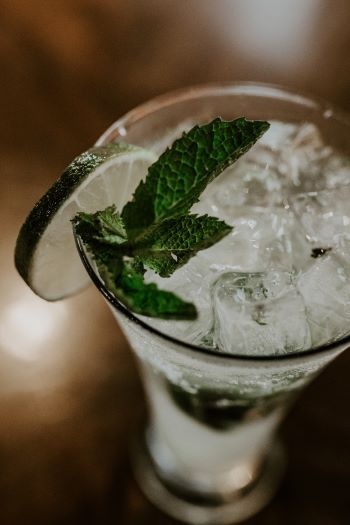 Thankfully, the F&B world is picking up on the mocktail trend, with several bars and restaurants now offering low-to-no alcohol options:
Unimpaired was started by Amber Haines as an alternative for those who would like a night out on the town without booze. It offers an extensive menu of nonalcoholic options from beer and wine to house specials, like the Slamber, a fruity and citrusy concoction, to a Jackless coke that tastes "exactly like its traditional alcohol cousin." Unimpaired has two locations, one in the Quad Cities and one in Iowa City, Iowa. 

The Revival Baltimore in Maryland is a newly renovated boutique hotel in the Mount Vernon neighborhood and its rooftop bar, The Topside, features two low-alcohol beers and four delectable zero-proof mocktails, including Yellow Balloons, a tequila alternative that includes cinnamon-infused ginger turmeric tea with pineapple shrub and Fee Bros. grapefruit bitters.

The ette hotel in Orlando is a liquor-free luxury boutique hotel with an emphasis on wellness and offers an extensive, sophisticated menu of mocktails through their bar, Lipa Rooftop.
Agustin Sosa, director of food and beverage at the Ette Hotel, said half the experience of mocktails at the hotel is the presentation. Part of the drink is prepared at the bar, while the other half is prepared before the customer. Into the Woods, one of their signature drinks, is served with fresh herbs and dry ice to give the illusion of mist rising out of the woods. 
"Some of our culture requires two or three days to be prepared, because fruit needs to be dehydrated and there's juices that need to be soaked," he said. Each drink features unique flavor profiles coupled with a stunning, Instagram-worthy presentation, with many ingredients harvested locally—evidence that zero-proof doesn't equate zero style. 
Haines, who owns a traditional bar as well, came up with the idea while bartending.  
"You can imagine the amount of drinks I turn down as a non-drinker. I started coming up with alcohol-free drinks just for myself at that point so I could enjoy a 'cocktail' with my patrons and friends. That's when it came to me—why can't we have a bar just without the alcohol? I love everything about a traditional bar: pool, darts, karaoke, live music, dancing and socializing, just not the booze so much for myself. So that is what we have created at Unimpaired, the same 'bar like' environment that you find in any traditional bar just alcohol free."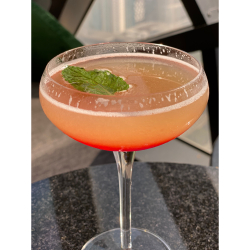 Additionally, the following Marriott properties have taken notice of the trend and added mocktails to their menus as well:
The Marriott Marco Island Beach Resort, overlooking the white, sandy beaches of Florida, offers artfully crafted mocktails through its several bars and restaurants like the Blueberry Bliss, which combines muddled blueberries, tropical juices and coconut milk for a refreshing accompaniment to beach views.
In the heart of San Francisco is the Marriott Marquis and its Deco-inspired rooftop bar, the View Lounge, features hand-crafted mocktails such as the skyline-inspired South Beach Sunset, made with ume shrub and grenadine.
The Sheraton Denver Downtown's unique bar, Bezel, carefully curates delectable, alcohol-free cocktails like the Lavender Lemonade, a perfect blend of sweet and sour.
Two Washington, D.C., hotels, The Marriott Marquis and the MayFlower Hotel, Autograph Collection, put a twist on caffeinated favorites like tea and coffee with the Tea Total, made with Seedlip gin and Fever Tree Mediterranean tonic and the No-No'spresso Fizz, curated with fresh espresso, orange bitters and vanilla syrup.
[Related Content: 8 Ways to Limit Alcohol Liability at Meetings and Events]
Tracy Stuckrath's Tips for Successful Sober-Sensitive Events
Make sure the bartenders are  trained on recognizing over consumption.
Provide drink tickets to limit the number of drinks per person.
Offer zero-proof beverages besides the standard sodas, water and club soda. There are lots of great brands out there to showcase and offer. Have fun with them.
Understand that attendees who do not drink alcohol need to be treated with as much respect as those who drink alcohol. 
Avoid non-alcoholic beer, wine and liquor — these are attempting to mimic the real thing and are too close to comfort for some.
Host a water sommelier and pairing.
Make food the focus of the event, not the beverages.
Make networking the focus by creating activities that everyone can participate in to get them easily talking with each other (without needing a drink to loosen up).
Read this next: Collective Retreats' New Head Sommelier and Beverage Alchemist Creates Inclusive Mocktail Menu