Choose Chicago Taps Dustin Arnheim as Senior Vice President of Sales & Services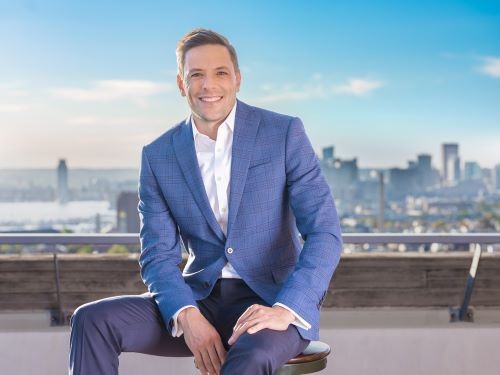 Choose Chicago has welcomed Dustin Arnheim as the new senior vice president of sales and services, a role in which he will promote Chicago to global business leaders. 
As VP, Arnheim will lead a team of 20 sales and services professionals while securing new conventions and meetings throughout the city, most notably the McCormick Place—the largest convention center in North America—while partnering with more than 150 hotels to generate hotel tax revenue for the city. 
"We are thrilled to welcome Dustin to Chicago," said Lynn Osmond, president and CEO, Choose Chicago. "Dustin's proven track record of driving growth in major urban markets coupled with his international industry leadership experience make him a great fit for Choose Chicago." 
[Related: Chicago's Meetings and Events Industry Thrives With Local Partnerships]
With more than two decades of convention experience, Arnheim masterfully designs and executes winning sales strategies while building consensus and trust with key stakeholders, a fact credited to his team-centric leadership approach and commitment to individual development, empowerment and accountability.   
Prior to his role with Choose Chicago, Arnheim served as Visit Baltimore's senior vice president of sales and customer experience. During his first year, he and his team achieved a 37% year-over-year growth in production. Notably, Arnheim and his team were able to maintain momentum and continue achieving goals while navigating the pandemic.  
Previously, Arnheim has also worked with Visit Indy and most recently served as senior director of sales. In addition, he also spent time with Hyatt Hotels Corporation and started his career in Chicago as a meeting connections sales manager and association sales manager at the Hyatt Regency McCormick Place. 
In 2016, he was recognized in Collinson Media's "40 Under 40" and Baltimore Business Journal's "Faces to Watch" in 2020. He  serves as co-chair for Destinations International Convention Sales & Services Committee and participates on ASAE's Industry Partners Alliance Committee. Previously, he has served on the boards of Beyond Monumental and Parkinson's Awareness Association of Central Indiana (PAACI). 
Read more recent moves and appointments in the hospitality industry.