Lorne Edwards Named Chief Sales Officer for Visit Phoenix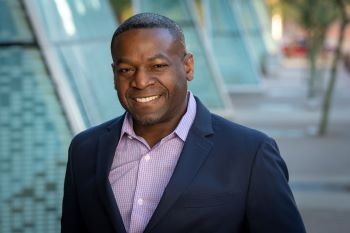 Visit Phoenix has named Lorne Edwards, former vice president of sales and services, as chief sales officer. Edwards has been part of the company since 2012, when he was hired as the director of sales, and has been a fundamental part of the leadership team ever since, with his team regularly meeting or exceeding production goals while introducing innovative programs and business development strategies. In his new role as chief sales officer, Edwards will be overseeing the convention sales, destination services and travel industry sales departments. 
"As we continue to evolve Visit Phoenix into a stellar organization, I am very pleased to announce that, effective immediately, Lorne Edwards now carries the title of chief sales officer," Ron Price, president/CEO of Visit Phoenix said. "His dedication to Visit Phoenix and our mission is unquestionable, and the level of respect he has earned not only in our community but also the destination marketing organization industry has not gone unrecognized." 
In addition to his experience with Visit Phoenix, Edwards has had 16 years of experience with the Hyatt Hotels Corporation in sales leadership roles in Boston, Denver, Atlanta and Orlando. Originally from Antigua, West Indies, Edwards received a bachelor of science degree in business administration and hospitality management from the University of Florida. 
"It really is an exciting time for Phoenix, and I am honored and delighted to collaborate with our community of stakeholders, and our tremendous team at Visit Phoenix to position our destination as best-in-class when it comes to hosting major conventions and world class events and luring visitors from all corners of the globe time and time again," Edwards said. 
Edwards also sits on multiple local and national industry committees and boards, including the American Society of Association Executives Industry Partner Alliance Board, Destination International's Convention Sales & Services Committee and its Diversity Equity and Inclusion Committee. He was named to U.S. Travel Association's Inaugural Leadership Program earlier this year and sits on the University of Arizona's Health Sciences Community Council and was also a founding member of Association Forum's Healthcare Collaborative, which has heightened the reputation of Phoenix as a world class hub for hosting national healthcare and scientific conferences.  
Read more recent moves and appointments in the hospitality industry.