ASAE Annual Snaps 3-Year Pandemic Drought in Nashville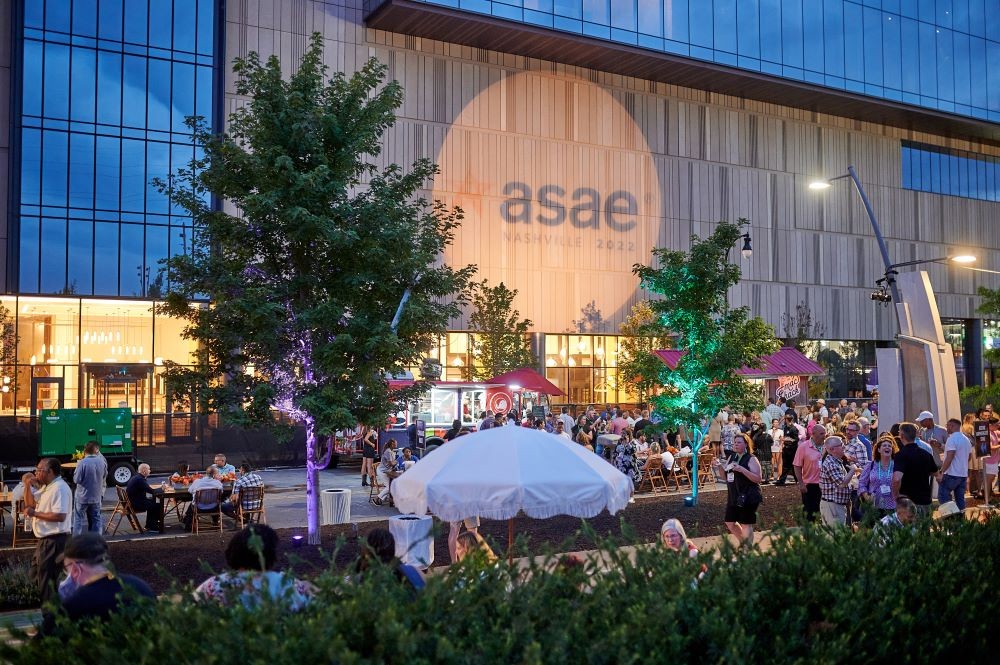 ASAE 2022 Opening Celebration, Nashville
After a three-year pandemic-era hiatus, ASAE's Annual Meeting & Exposition was back with a splash in Nashville, a destination that barreled through the pandemic at a torrid clip in terms of hotel and other tourism-related development.
The event carried the theme "Disruption = Opportunity," with keynote presentations and educational sessions tailored to reinforce the message that associations need to adapt to survive and "fail fast" in order to explore successful strategies in an ever-changing world impacted by pandemics, political polarization, economic headwinds, labor shortages and other challenges.
"I think the theme of this conference couldn't have been more appropriate," said ASAE President & CEO Michelle Mason during the conference's press conference. "We just experienced two, three years of total disruption. And so we now have an opportunity, we have the ability, to create opportunities. And when we think about that, and all the pivoting and shifting that we've done over the past few years, let's take that into the new future. Let's take the new ideas. Let's take the new innovations."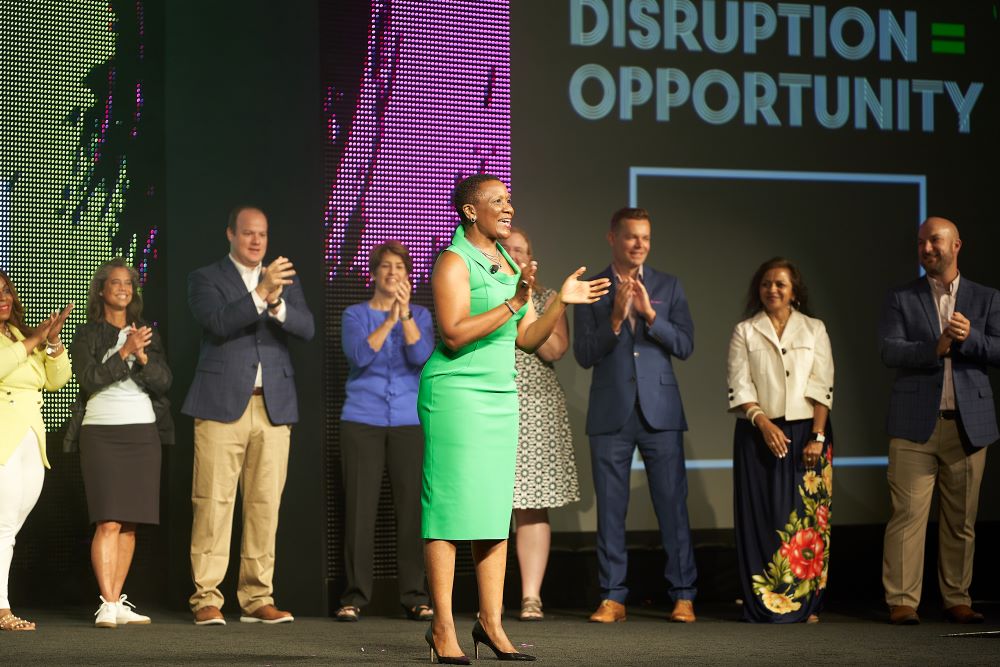 ASAE Nashville 2022 drew nearly 5,000 attendees to Music City Center, Nashville's convention center, according to the association. Attendees were comprised of 2,700 association professionals, 1,600 exhibitors and 575 "others" (guests, staff, vendors, volunteers and press).
"We have our highest association professional attendance here in Nashville since our 2018 meeting in Chicago," Mason said. "Now, to put that in perspective, Chicago is the second-largest market for associations."
Another interesting aspect of the meeting was the lack of a virtual component, which is a departure from what other meetings industry associations have been offering in the pandemic era and planning to continue in the future.
"Disruption equals opportunity, right?" Mason asked. "So, in terms of our meeting here, we were very intentional about not having a virtual option. So, we are 100% in-person. We will have a post master class of this meeting option available for members that have not been able to attend."
Mason added that the event featured more than 100 educational sessions in a variety of formats, as well as DEI-focused pop-ups under its "Conscious Inclusion" effort for members of the AAPI, Latino and Black communities to meet prior to the beginning of the conference.
ASAE Initiatives
Mason said ASAE launched a new Meeting Community Needs initiative at the Nashville event that is designed to give back to the communities in which the association meets.
"What that simply means is that we want to do well by doing good when we are in the city where we meet," she said, adding that besides volunteer contributions to local nonprofits, ASAE is donating $20,000 to Hands On Nashville, which supports volunteerism in the community.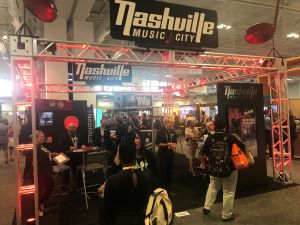 Mason also announced the finalization of a formal partnership agreement between ASAE and ASA (Association Societies Alliance) that will involve the leadership of each association collaborating on initiatives to advance the association community; joining forces on volunteer engagement and in-market activations in the host cities of ASAE's Annual Meeting & Exposition; and to amplify the interests of the association community via ASAE's rebranded Power of Associations (formerly known as the Power of A) lobbying effort.
The two associations will also share research on the segment.
ASAE's rebranded Power of Associations effort represents a proactive step to make sure the benefits of associations are recognized and properly valued by legislators, the media and other influencers. The effort is starting out modestly to simply affirm what it means to work for an association and the economic impact associations contribute, so the association community will be organized if significant challenges such as legislation or tax issues come to the fore in the future. ASAE said the first goal is to attract 2,022 organizations to be signatories in support of the effort. 
[Related: Associations Are Increasingly Emphasizing DEI]
COVID Testing Requirement
In order to attend the Annual Meeting, all attendees had to take a home COVID test and receive a negative result within 48 hours of the start of the event.
Mason said the requirement, which was more stringent than that of similar meetings and events industry events such as MPI, PCMA and IMEX America during the pandemic, was done out of an abundance of caution during a constantly changing environment.
"We follow the CDC guidelines, and at the time that we introduced that strict policy, we were in a very different place," Mason said. "As you know, the CDC just recently changed its guidelines. But what we said was, a week out from our meeting, we need to hold the line because it would be more confusing in the marketplace to change that.
"What went into that is we formed a team that consists of staff to review not only the CDC guidelines, but what other organizations were doing in terms of response, and recognize it," she added. "There's no science to this, but this is in the best interest of our members."
Nashville's On Fire
Nashville last hosted ASAE's Annual in 2014, a year after opening Music City Center. The city has been one of the hottest hotel development markets in the nation since.
According to Charles Stark, president and CEO of Music City Center, Nashville has added more than 10,000 hotel rooms since ASAE 2014 (for a total of 38,296 city-wide), and 3,000 more are currently in development. A top dining and entertainment destination, Nashville has also added 443 new restaurants and bars since 2018, with 87 more on tap for 2022.
"This town is completely different from eight years, 10 years, ago, and there's more to come," Butch Spyridon, CEO of the Nashville Convention & Visitors Corp, told the opening general session crowd. "This industry is what drives Nashville's growth."
ASAE's 2023 Annual Meeting & Exposition will be held in Atlanta.
Read this next: Nashville's Facility and F&B Scene Is Hotter Than Its Signature Hot Chicken