Nashville's Facility and F&B Scene Is Hotter Than Its Signature Hot Chicken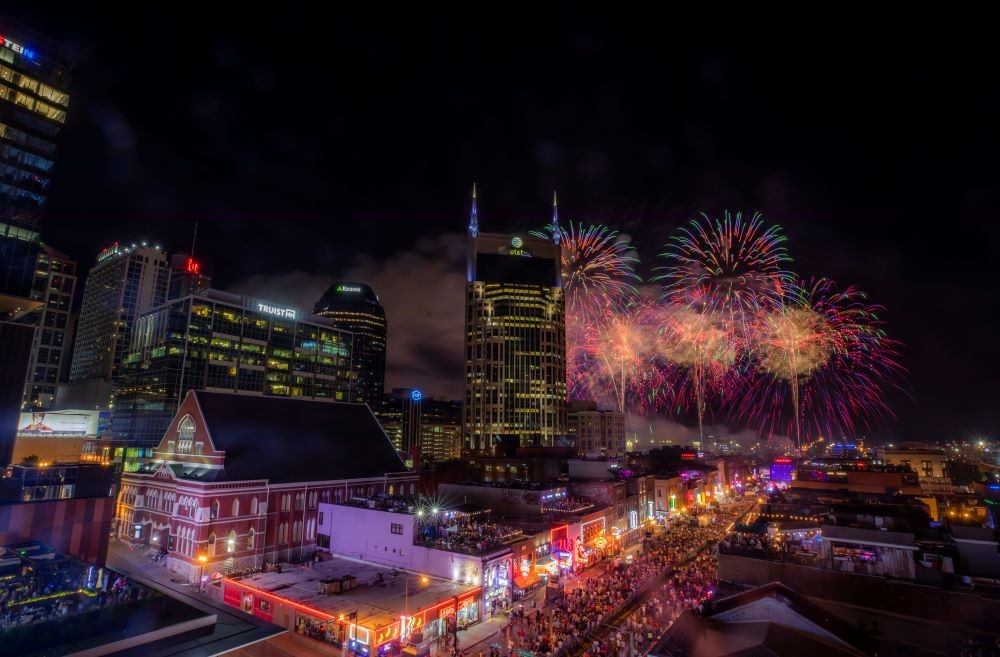 Let Freedom Ring! celebration. Credit: Alan Poizner.
Nashville's hospitality and tourism industry is on a tear. 
According to hospitality data and analytics company STR, Nashville trailed only New York in leading the top 25 U.S. markets for hotel development in the last year. The pandemic didn't even slow Music City down, with Nashville's Davidson County adding some 4,811 hotel rooms in the last two years, also according to STR.
All the new rooms—in a variety of chain scales—has given a destination that has never lacked for entertainment and excitement options the rooms and price point range that opens it up to a larger number of groups.
[Join Us at Meetings Today LIVE! South in Nashville July 9-12, 2023]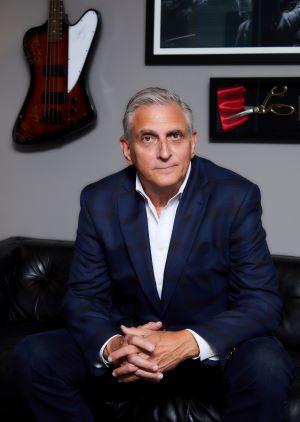 "I call it an evolution with both the volume of rooms and the distinct variety, from boutique to five-star," said Butch Spyridon, CEO of the Nashville Convention & Visitors Corp. "It's filled every hole that we had, and we feel like we're in a great position. We have the opportunity to capture just about anything we would like to go after and book. Hotel room numbers or quality is no longer a question or an issue."
The top end of the market, especially, is creating new opportunities for Nashville meetings.
"The opening of the Conrad Hilton, the 1 Hotel and pending opening of the Four Seasons have kind of been that next level of development that were both needed and missing," Spyridon explained. "When you're in that second-tier market and you get that, it sort of takes off that second-tier label.
"We're also about to break ground on a Ritz-Carlton," he continued. "It was always a void in our offering, and I think one of the other things this development does is it will even out the tiered-rate structure. We've been fairly expensive and now we have more product to match the high-end product. Demand was driving rate maybe more so in the higher-end product, so now there's a balance in place."
Major New Nashville Hotels
The following hotels have recently opened, or have estimated opening dates in place:
Grand Hyatt Nashville (2020), offering 591 guest rooms and 77,000 square feet of meeting space. 
W Nashville (2021), offering 346 guest rooms and nearly 25,000 square feet of meeting space. 
1 Hotel Nashville (2022), offering 215 guest rooms and 6,000 square feet of meeting space.
Conrad Nashville (2022), offering 234 guest rooms and more than 17,000 square feet of meeting space.
Four Seasons Hotel Nashville (started taking reservations for September 2022), with 193 guest rooms and 25,330 square feet of meeting space. 
The Ritz-Carlton, Nashville (2025), offering an expected 240 guest rooms and 30,000 square meeting of meeting space.
Nashville's iconic, 110-year-old The Hermitage Hotel wrapped a hotel-wide renovation in July that featured design updates to its guest rooms and suites, famed lobby and historic ballroom. The project, led by premier interior design firm Forrest Perkins, also resulted in the addition of two new restaurants from Michelin-starred chef Jean-Georges Vongerichten.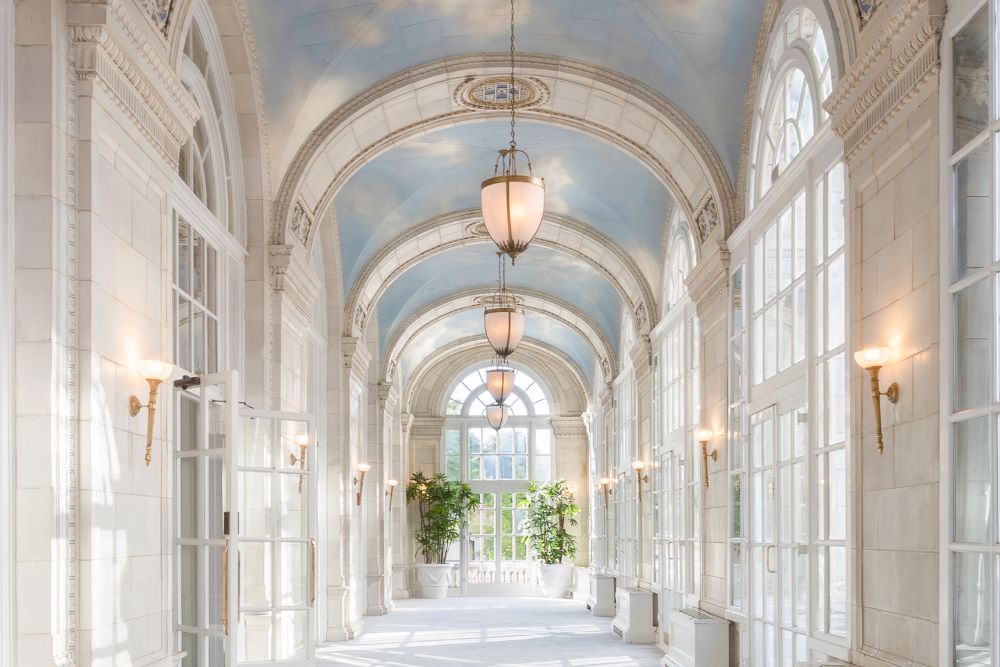 About 30 miles south of Nashville, in the rolling foothills outside of Franklin, Southhall Farm & Inn sits on 325 acres and is anticipating a fall 2022 opening. The "farm-centric" venue will be well-suited for retreats and small meetings where a lack of outside distractions is key.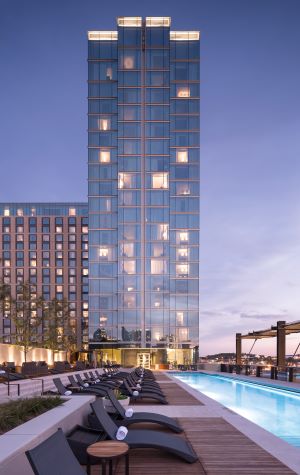 Southall offers 62 guest rooms and suites and 16 separate cottages, with an emphasis on wellness, outdoor education and adventure activities.
Highlights include a 4,000-square-foot event space and a culinary team led by James Beard Award nominee Tyler Brown, former chef of Nashville's iconic The Hermitage Hotel.
Meetings Today will hold its Meetings Today LIVE! hosted buyer program in Nashville July 9-12, 2023, at the Omni Nashville Hotel. For more information, or to submit an application, go to www.MeetingsToday.com/events. 
The Omni, which is connected to the Country Music Hall of Fame & Museum, is the largest hotel in downtown Nashville, with the most rooms (854); most meeting space (80,000 square feet); most suites (54); and the largest ballroom (25,000 square feet).
New Restaurants in Nashville
While the Music City hotel development pipeline is certainly on fire, Nashville's dining scene is also hotter than the destination's signature dish, Nashville Hot Chicken. 
"The only thing outpacing new hotels is new restaurants," Spyridon said. "Both the quality and diversity have just exceeded everybody's expectations. I used to be able to say, 'I've eaten at every good restaurant in the city,' and I can't keep up anymore—from high-end seafood to celebrity chefs and Italian.
"It's just hard to keep up with what has transpired," Spyridon, who has helmed the bureau for more than 30 years, added, "and even our casual, Arnold's [Country Kitchen], has opened at night with a higher-level experience, with a 1950s-style soda shop and liquor license and live music, so there's kind of a blending on both sides."
According to the Nashville Convention & Visitors Corp., Music City has added nearly 200 new food retail options in the last two years, with 40 more expected to be added by the end of 2022. Although the city's signature treat, Nashville Hot Chicken, is riding a popularity wave nationally, and restaurants serving the area's traditional Southern entree, "meat and three" (meat served with three vegetable/side options) are always on tap, Nashville has benefitted from a variety of new chef-driven concepts.
One food scene mover and shaker is Sean Brock, who opened Audrey in 2021 and the exclusive 23-seat restaurant June this July. Brock also opened The Continental, an upscale, classic American restaurant in the new Grand Hyatt in 2021. Other chef-driven new entrants include venues from Tandy Wilson (City House); RJ Cooper (Acqua and Saint Stephen); and Michelin-starred chef Tony Mantuano (Yolan, located in The Joseph, a Luxury Collection Hotel, Nashville).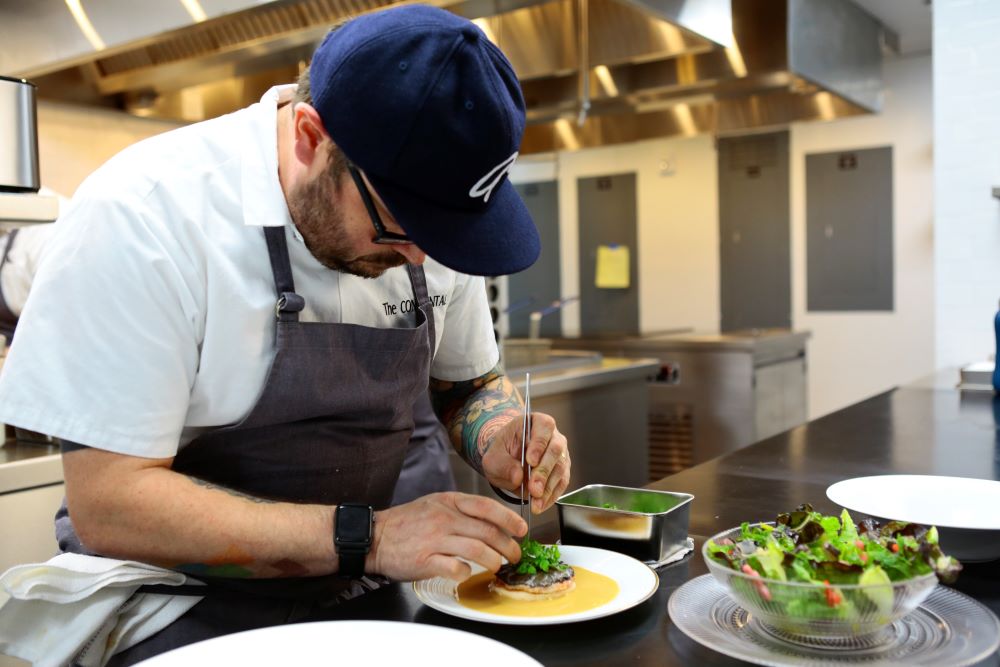 Also new, or relatively new, on the cuisine scene are the following hip and happening restaurants, nightspots and cocktail bars:
Justin Timberlake's Twelve Thirty Club: Global entertainment sensation Justin Timberlake teamed up with 12-time James Beard Award nominee Sam Fox on this 400-seat, three-story, multi-concept venue that occupies an entire block on Upper Broadway and features the first-floor Honky Tonk staging up-and-coming Nashville talent.
Locust: This minimalist venue in the 12 South neighborhood is garnering attention for its Japanese dumplings and shave ice, with other standouts including hand-cut noodles, kakigori and seafood dishes such as Royal Red shrimp toast and charcoal-roasted oysters.
Patterson House: This intimate seated Midtown cocktail bar is primarily a walk-in establishment, with limited reservations and a small-bites menu. The venue is available for event rental, however.
Henrietta Red: Located in Germantown, Henrietta Red is helmed by Nashville native chef Julia Sullivan and focuses on a simple, vegetable-forward menu complemented by unique natural wines and curated cocktails. Opened in 2017, Henrietta Red has garnered awards that have included America's 50 Best New Restaurants by Bon Appetit (2017) and one of GQ's Best New Restaurants in America (2018).
Rolf and Daughters: This small- and shared-plates Germantown restaurant garners influences from around the world, and as such is hard to pin down to a specific cuisine style. Dishes can be informed by Italian, French and various Asian traditions, and that's just the start. Groups can reserve a long, communal dining table for up to 14 guests or do a full buyout for up to 60.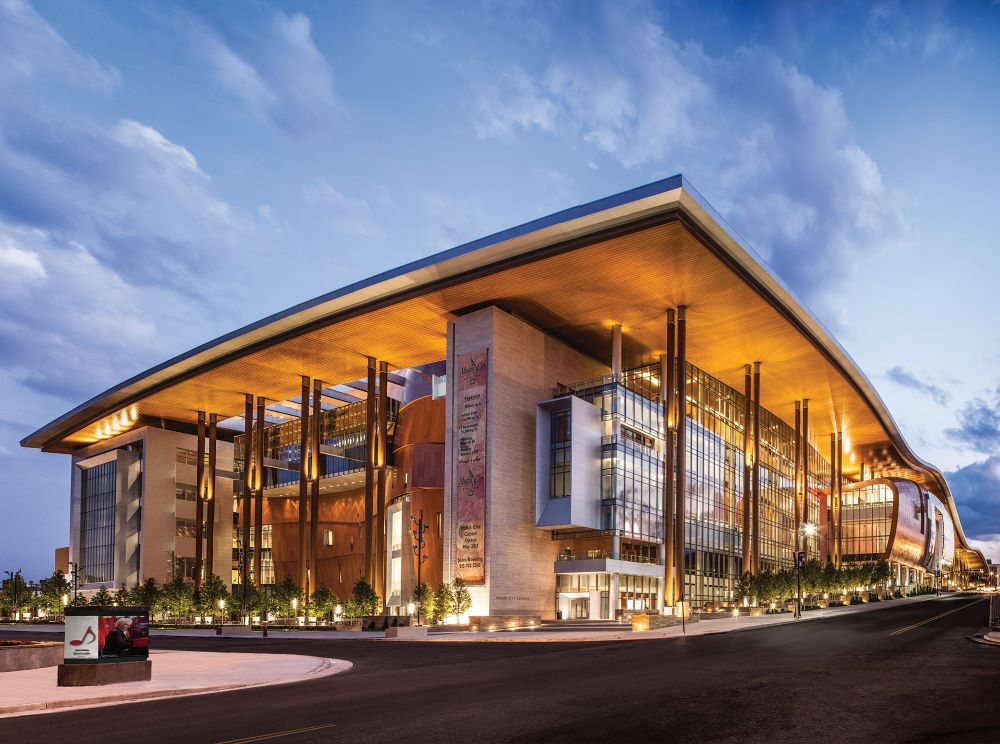 "The Music City Center development really jump-started the explosion on the culinary side—there's a direct correlation leading to an embarrassment of riches to a degree," Spyridon said about the city's exploding dining scene sparked by the 2013 opening of the convention complex. "There's a lot of new. The hospitality and the authenticity of the city are still front and center, though. As we've evolved, we've kept our feet planted in the ground and stayed true to our roots. Music is still the calling card, and Southern hospitality is still job one."
Connect

Nashville Convention & Visitors Corp.
(615) 259-4730
 
Zoom In
Q&A with Eric Commodore // Director, Meeting & Event Planning
National Rural Electric Cooperative Association (NRECA)
Arlington, Virginia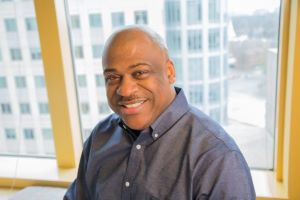 Describe your event.
PowerXchange shares time and space with The TechAdvantage Experience & Expo, an annual 8,500-person event. PowerXchange is the largest gathering of electric cooperative leaders, designed to embrace the challenges of our ever-changing industry and cultivate future-focused thinkers. TechAdvantage Experience is the premier event for electric cooperative engineering, operations, information technology, purchasing and supply management professionals. This is a three-day event of leading-edge strategies and best practices created to share and demonstrate advantages in science, technology and other industry areas. 
Why did you decide to host the meeting in Nashville?
Nashville is a central location to over 60% of membership. Our members can drive to Nashville is less than a day's drive. 
What surprised you the most about Nashville?
The popularity and growth with Nashville is amazing. The range of activities, restaurants and hotel selections has made a positive shift for our organization.   
What did your attendees seem to enjoy most?
Our attendees really enjoy the walkability of the downtown region. There's a large variety of entertainment, and the down-home, accommodating feelings from the city. 
Is there anything you wish you had known beforehand?
I wish I had known how awesome the 5th + Broadway project turned out.   
Did you utilize Nashville's music scene for any events?
We hosted an exciting reception at the FGL (Florida Georgia Line). Huge success!
What were some of the unique offsite venues that you used?
We did not use an offsite venue, but I want to express how great the Karl F. Dean Grand Ballroom is. NRECA regularly hosts an Entertainment Night during the event. This year we had 38 Special. The Grand Ballroom is truly an acoustically sound space; the concert was amazing.
What local suppliers did you utilize?
All Team Staffing, CSI and Visit Music City.
Do you have any advice for other planners who might bring a meeting to Nashville?
Nashville is a great city to host your next event. NRECA hosts several events with various properties and times. Contact the Music City CVB; they are a great resource and advocate to ensure your event is a success. The only reason your event won't succeed in Nashville is you didn't try booking your event here.
 
Planner's Perspective
Shannon Kiley // Manager of Meetings
Association for Iron & Steel Technology (AIST) 
Warrendale, Pennsylvania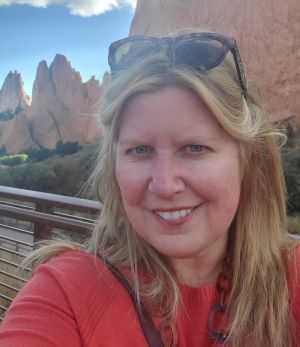 Describe your event. 
AISTech is North America's largest annual iron and steel technology conference and exposition. It provides a global perspective on today's marketplace by featuring technologies from all over the world that help steelmakers to compete more effectively. Steel's Premier Technology Event welcomes over 8,000 industry professionals from more than 40 countries, an audience representative of steel producers, suppliers, academia and students. No matter if you're new to the trade, just starting your career or an industry vet, there's something for everyone at AISTech.  
Why did you decide to host the meeting in Nashville? 
We held this annual in 2017 and our attendees loved it. Since we canceled our 2020 conference, most of our attendees were eager to get back in person. We did have to delay our 2021 show from our normal dates (eight weeks), but that timing helped us tremendously with the COVID rules and regulations in the city. We were the first tradeshow in Nashville during the pandemic, following the Southern Baptists a week before us.
What surprised you the most about Nashville? 
Nothing really since we had been there before, but if you talk "pandemic," we were surprised there were so many people in the city.
What did your attendees seem to enjoy most? 
The nightlife and walkability of the city.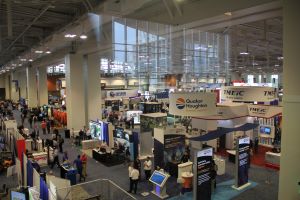 Did you utilize Nashville's music scene for any events? 
We held one private event at the Ryman Auditorium. It was fabulous, but there's no room for large events or sit-down meals, so you should make other plans for food. Songwriter City arranged for singer/songwriters to perform and tell their stories, and people loved that. Other companies had private events at different venues around the city, also.
What local suppliers did you utilize? 
Mike Severson (Songwriter City) for the singer/songwriters; Gray Line of Tennessee for bus transportation; Tennessee Prompters for teleprompting services; OSHI Floral; and The Grazing Table Nashville for specialty cheese boards delivered to the hotel.
Do you have any advice for other planners who might bring a meeting to Nashville? 
Nashville is a great city for groups. The walkability of the city is excellent—no hotel seems too far away. The meeting space at the convention center is laid out well and easily navigable. The food is excellent at the convention center and all the staff is easy to work with. The nightlife is none that any city has seen before, especially with all the outdoor space accessible. With the choice of music and entertainment, there is something for everyone.