Massive New Convention Center Project Set to Transform Downtown Dallas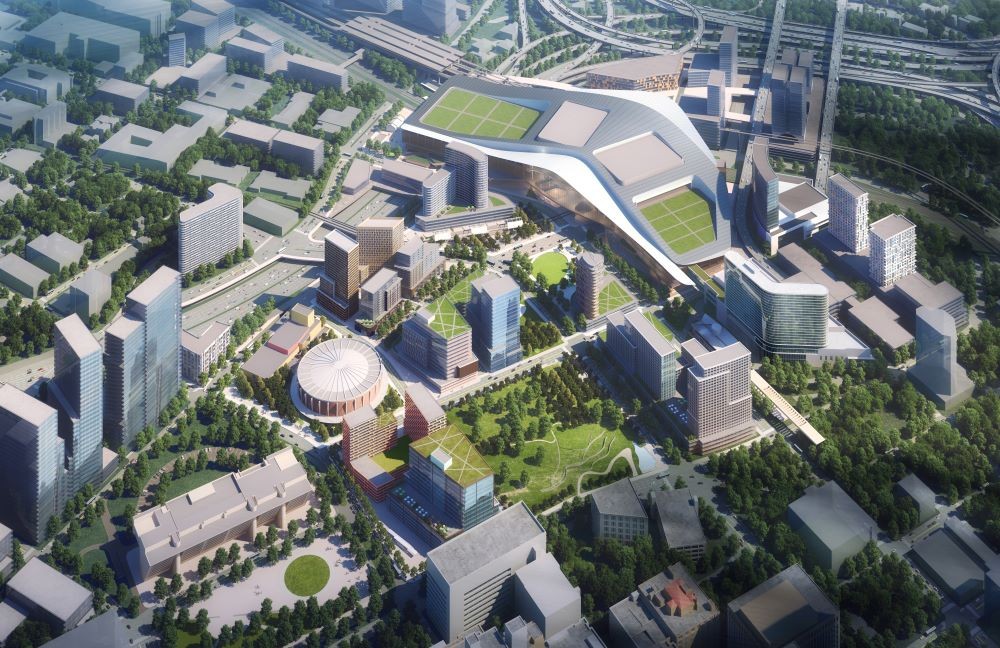 Dallas is barreling ahead with a game-changing $2 billion convention center project that will also create a whole new entertainment district in the heart of the city, allowing the destination to accommodate a much larger set of convention clients.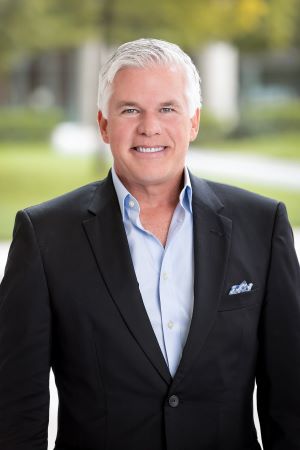 Approved in February by the Dallas City Council and slated to break ground in 2024, with completion expected for 2029, the convention center will be adjacent to the current Kay Bailey Hutchison Convention Center Dallas and offer a total of 2.5 million square feet of space. The existing convention center will continue to operate during construction.  
According to Visit Dallas, the new facility will propel the destination into an expanded set of potential convention customers it currently can't accommodate, such as mega conventions. Key points for meetings and conventions include the addition of premier ballroom and breakout space the current convention center is currently lacking.
Other highlights in the plan include large, elevated ballrooms with outdoor event terraces providing views of the Trinity River and Downtown, along with a lobby that can be activated for programming.
"We are going to have 800,000 square feet of exhibit space and 460,000 square feet of breakout, including a 100,000-square-foot subdivisible ballroom," said Visit Dallas President & CEO Craig Davis. "So, we're going to have what 85% or 90% of our conventions want."
And besides the extra space options, customers also desire many other aspects offered by Dallas as a meetings and conventions destination.
[Related Podcast: Visit Dallas Chief Craig Davis Details Dallas' Massive Convention Center Expansion]
"This new building and surrounding development are exactly what our customers need and have been asking for," said D. Bradley Kent, Visit Dallas SVP and chief sales officer. "Dallas is already a great meetings and conventions destination, with the accessibility of two major airports, affordable labor and an outstanding hotel product. The new center and Convention Center District will enhance Dallas' competitive position and put us on par with other destinations that have already invested in their buildings."
Visit Dallas estimates that the convention center expansion may nearly double the annual attendance and associated revenue gained by the city.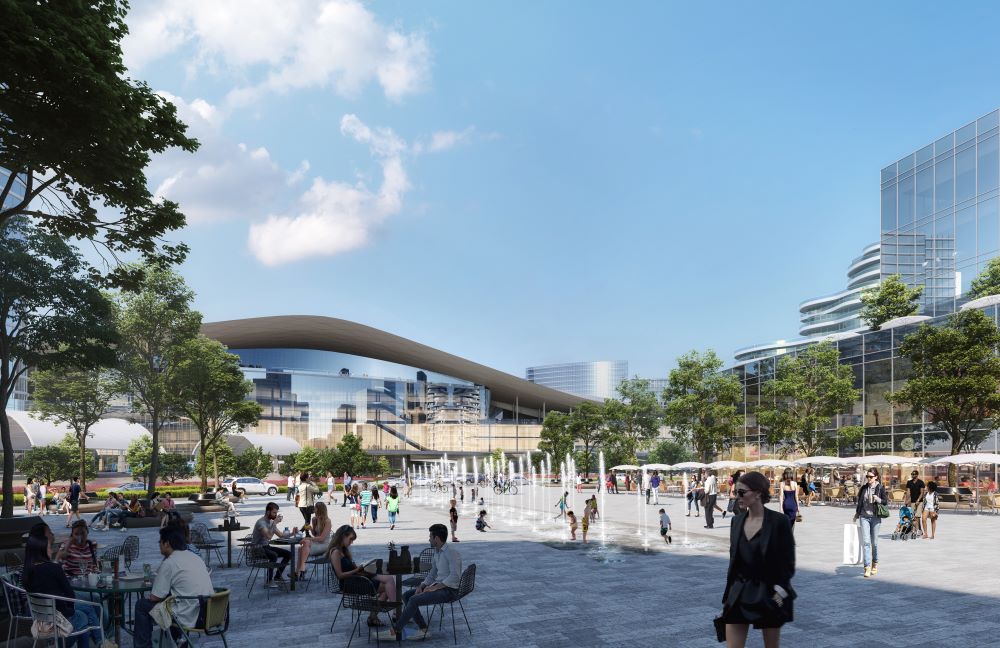 The addition will fill the needs of mega-convention clients that will utilize the entire 800,000 square feet of space as well as allow the convention center to accommodate two conventions operating simultaneously.
"This news is a game-changer for Dallas and will put our city on the map as the preeminent large-city convention and meeting destination in the nation," Davis said. "The center will be the anchor for a lively new Convention Center District that will excite convention goers and revitalize southern Downtown Dallas, making it a place for locals to enjoy alongside our convention attendees."
[Related: New Developments Abound in Fast-Growing Dallas-Fort Worth Metroplex]
A New Neighborhood That Creates Connection
The expansion will be the centerpiece of an all-new Convention Center District that will provide the essential ingredient all groups want—scores of dining and entertainment options, along with offsite gathering spaces.
The new Convention Center District will also connect Downtown Dallas to neighboring entertainment districts such as the Cedars and the planned Rail District, creating a walkable destination for convention-goers, visitors and locals alike.
"Everything that we're going to build there will enhance the convention center itself," Davis said, adding that the District will also connect to the Omni Dallas Hotel. "It will also include not only entertainment and restaurants, but also office space and living space, because we know that our convention customers, our visitors, want to interact with Dallas. So, you're not only going to see an expanded convention center —you're going to see a brand-new, revitalized neighborhood in that area. That is as exciting to me as the convention center, because we're going to create the next neighborhood in Dallas."
*This content was produced in collaboration with Visit Dallas

Check out our Meetings Texas supplement