Business Events Australia Research Indicates Confidence in International Events and Incentives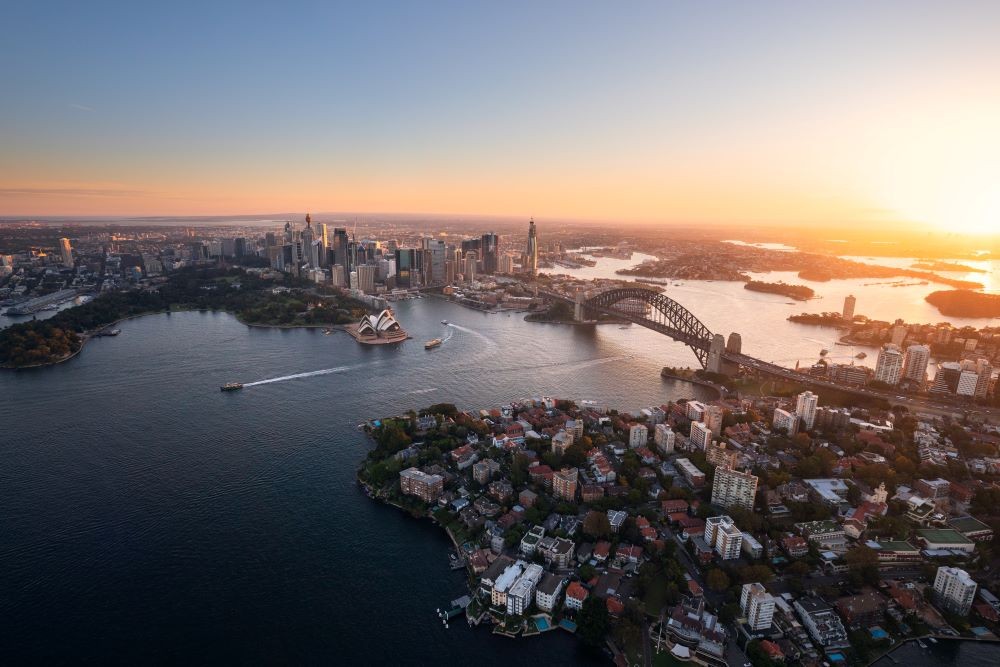 Sydney, Australia. Credit: Business Events Australia
While U.S. domestic events recovery is bouncing back, international business events and incentives have been lagging. Australia—whose corporate and incentive travel businesses have taken major hits during the pandemic—recently released research that indicates recovery is on the horizon both for itself as well as other international destinations. 
Business Events Australia released its Consumer Demand Project (CDP), which surveyed 159 associations and 399 corporate decision makers from the incentive sector in nine of Australia's key markets to better understand the perception of Australia as a business events destination and overall sentiment toward international travel.  
The CDP was conducted by Snapcracker Research between May and June 2022 and covers decision makers for events in the association sector based in North America (U.S. and Canada) and the U.K./ Europe (U.K., France, Germany and Holland); and decision makers in the incentive sector based in North America (U.S. and Canada), U.K./ Europe (U.K., France, Germany, Holland and Sweden), Greater China, Malaysia, Singapore, India, Indonesia and New Zealand. 
Global Business Landscape in 2022 
Comparing its research from 2021, the CDP 2022 found that decision makers are feeling increasingly confident about bringing events abroad and there is positivity in relation to the number, size and budget of future events.  
In relation to COVID-19, respondents acknowledged that the virus continues to play a role in decision-making across both sectors, but that concerns have shifted from catching the virus to the impact it has on the process and costs related with travel. 
Top factors currently influencing decision-making for overseas events across both incentive and association sectors include: 
Process and cost of traveling (testing, insurance, visa processing) 
Restrictions imposed by COVID-19 on the number of attendees for events 
Safety reputation of a potential event destination
Comfort level with traveling abroad was up significantly from 2021 CDP results:  
87% of incentive decision makers are comfortable with themselves and their staff traveling overseas for events (up 17% from 2021), while 84% of association decision makers reported the same (up 24%).  
75% of incentive decision makers have held overseas events in the last 12 months (up 32%) compared to 82% of association decision makers (up 37%). 
The survey noted that those who said they were not comfortable holding international events cited COVID-19 as key influencing factors in both the incentive and association sectors. 
[Related: Perth's Renaissance Put On Display During Dreamtime 2019 in Australia]
Australia on the Rebound
 Across the board, perception of Australia as an international business events destination was positive, with survey respondents consistently identifying five key attributes that makes the destination stand out: 
Excellent business event facilities 
A safe and secure destination 
An appealing climate 
A range of quality accommodation options 
Clean cities and good road infrastructure 
"Throughout the pandemic we have worked hard to maintain Australia's presence internationally and optimally position Australia as a business events destination for reopening," said Robin Mack, general manager of commercial and Business Events Australia. "The research confirms our strategy to invest in marketing during the pandemic has worked and we anticipate Australia's business events industry will benefit as a result." 
Australia's borders remained closed for nearly two years during the pandemic, and the country maintained one of the world's strictest COVID-19 travel restrictions until opening to vaccinated travelers in February 2022, causing the Business Events Australia team to rely solely on marketing campaigns to get in front of international planners in the interim.  
In July, Australia dropped its pandemic entry rules, no longer requiring proof of vaccination or proof of a negative COVID-19 test. 
With entry restrictions dropped and a higher comfort level concerning international travel, the CDP 2022 survey found that 73% of incentive decision makers intend to plan an incentive trip to Australia in the next six to 12 months (up 22% from 2021), 42% are considering Australia for an incentive trip in the next four years, and 27% have currently booked an incentive trip to Australia. 
"It's fantastic to see that decision makers remain optimistic about the future of events and that there is a strong intention to visit Australia for an event over the next two years," Mack said.