Australia Reopens Borders to Vaccinated International Travelers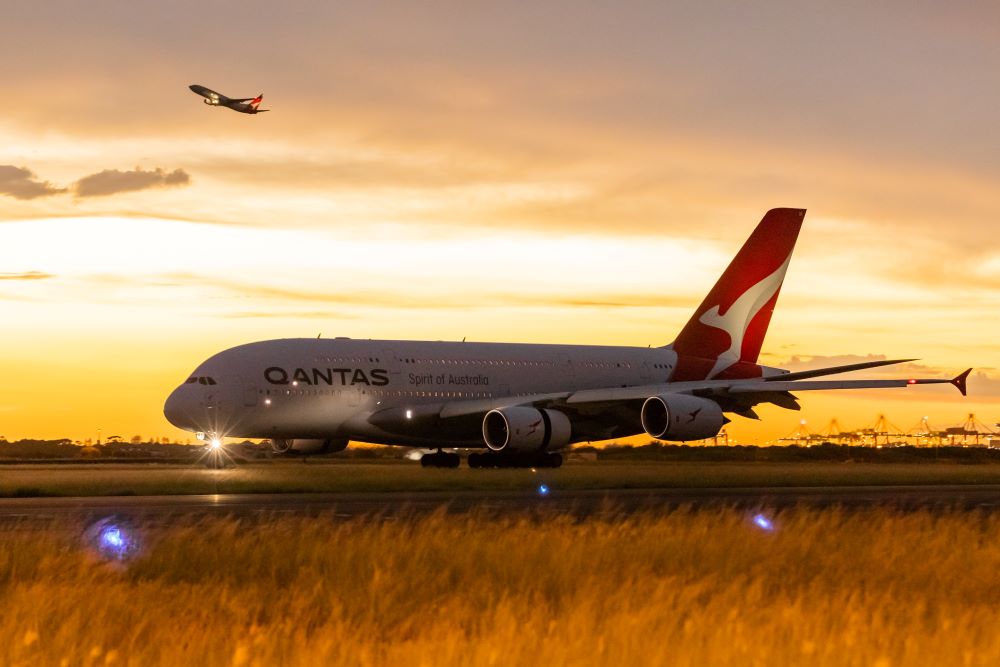 Plane landing at Sydney Airport in Australia on February 21. Photo by James D. Morgan, Getty Images for Tourism Australia
Australia reopened its borders to quarantine-free travel for fully vaccinated visa holders, tourists, business travelers and other visitors February 21, opening the door for international business events after nearly two years. Visa holders who are not fully vaccinated will still require a valid travel exemption to enter Australia and will be subject to state and territory quarantine requirements.  
"Today marks an incredible milestone for Australia's business events industry. After what has been a challenging two years for so many, today signals an important step in the road to recovery in welcoming back international business events delegates to our shores," said Tourism Australia's Executive General Manager of Commercial & Business Events Australia, Robin Mack.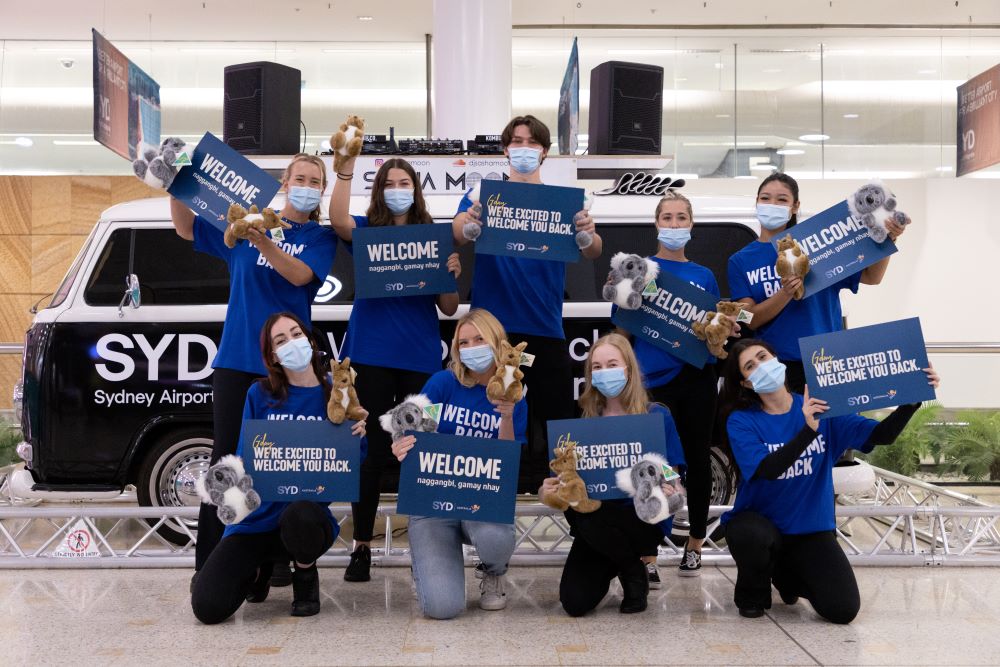 The move is part of Australia's planned reopening of international travel and builds on quarantine-free travel arrangements with Singapore, which came into effect on November 21, 2021, and for visitors from Japan and South Korea along with Working Holiday Makers from December 15, 2021.   
   
Tourism Australia's Managing Director Phillipa Harrison called the move "a significant step in rebuilding international visitation from Australia's key international business events markets across the globe." 
   
"Australia has long been a popular outbound destination for business events delegates, with 950,000 visitors traveling to our country pre-COVID spending A$4.02 billion for the year to 31 March 2020," she said.  
   
"Throughout the pandemic Business Events Australia has maintained an active presence to keep Australia top of mind and maintain engagement with our customers abroad. Now, with the reopening of travel to Australia, Business Events Australia will be working with its trade and distribution partners on a dedicated marketing campaign to make sure our prospective customers know we're open and ready to welcome delegates back to enjoy our exceptional destinations, world-class venues and unique experiences," Harrison added.   
[Related: The Case for Bringing Your Incentive Trips to Australia] 
Guidelines for Traveling to Australia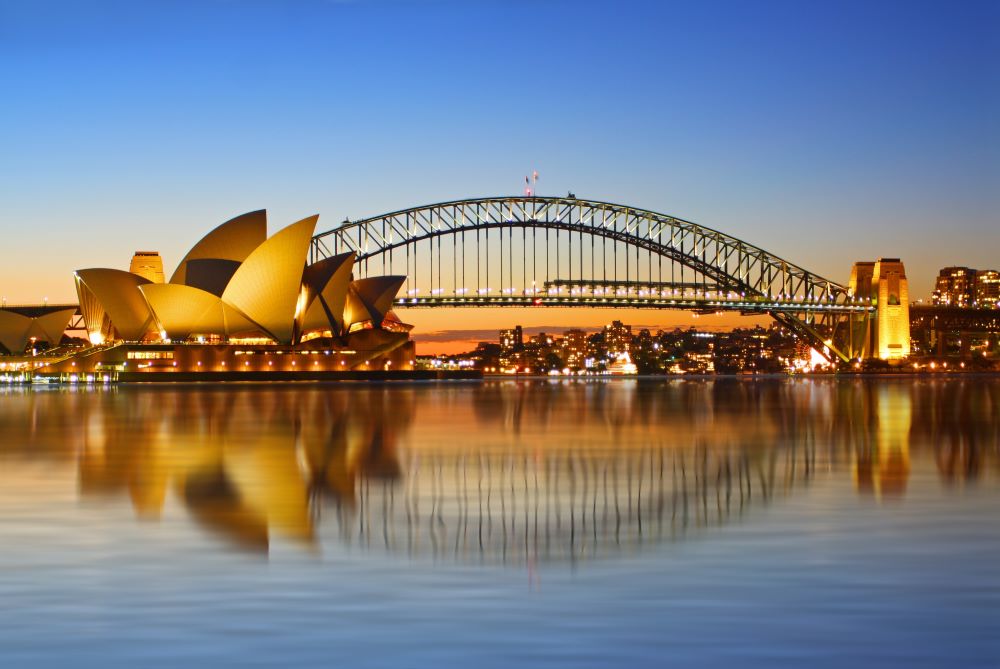 From February 21, visa holders who are fully vaccinated with two doses of a Therapeutic Goods Administration (TGA) approved COVID-19 vaccine can travel to Australia quarantine-free, without the need to apply for a travel exemption.  
To be eligible to enter Australia, international travelers must:   
Hold a valid Australian visa. 
Be fully vaccinated with two doses of a COVID-19 vaccine approved by Australia's Therapeutic Goods Administration (TGA) and provide proof of vaccination status. These include Pfizer, Moderna and Janssen (Johnson & Johnson). 
Present a negative rapid antigen test (RAT) within 24 hours of departure or a Polymerase chain reaction (PCR) Covid-19 test taken within 72 hours of departure (unless a medical exemption applies).
As of February 7, fully vaccinated visa holders can enter all states and territories quarantine-free from February 21, except for Western Australia. 
Travelers will need to comply with requirements in the state or territory of their arrival, and any other state or territories that they plan to travel to. Information on entry requirements is updated regularly so it is important to check the latest requirements before traveling. Travelers are also encouraged to check any requirements for stopover destinations that they are transitioning through.  
Resources for Planners 
As you begin to think about bringing events and incentives back to Australia, Business Events Australia has a range of resources available on the Business Events Australia website to assist business event planners, including: 
A dedicated COVID-19 page on the latest meeting and event guidelines across Australia. Updated regularly, this page provides planners with information on the current restrictions for travel to Australia as well as useful links to assist them with planning. 
Business Events Bid Fund Program, which provides funding for event costs in Australia, and is designed to convert business in situations where Australia is bidding against international competitors for the right to host the business event. Submissions are assessed against mandatory criteria including supporting international incentive events that attract 700 international visitors and/or bring an economic value of more than A$3 million to Australia.  
Business Event Australia toolkit, which is free and ready-to-use. These assets can be downloaded to use in event bids, pitch presentations, across social media channels and on other promotional platforms.  
"Australia's business events industry has been successfully delivering COVID-safe events throughout the pandemic," Mack said. "If you combine this with direct flight access, an increased flight capacity from March onwards, wide open spaces and unique experiences – many outdoors and within nature, Australia offers business events planners a destination that often exceeds expectations."
For requirements for travel into specific states and territories in Australia, visit the Australian Government Department of Home Affairs website. Additional information for general travel questions is also available.
Read this next: 3 Venues That Showcase Australia's Wildlife, Heritage and Personality 
This information is based on a press release from Tourism Australia