4 Questions Medical Meeting Planners Should Be Asking When Choosing Destinations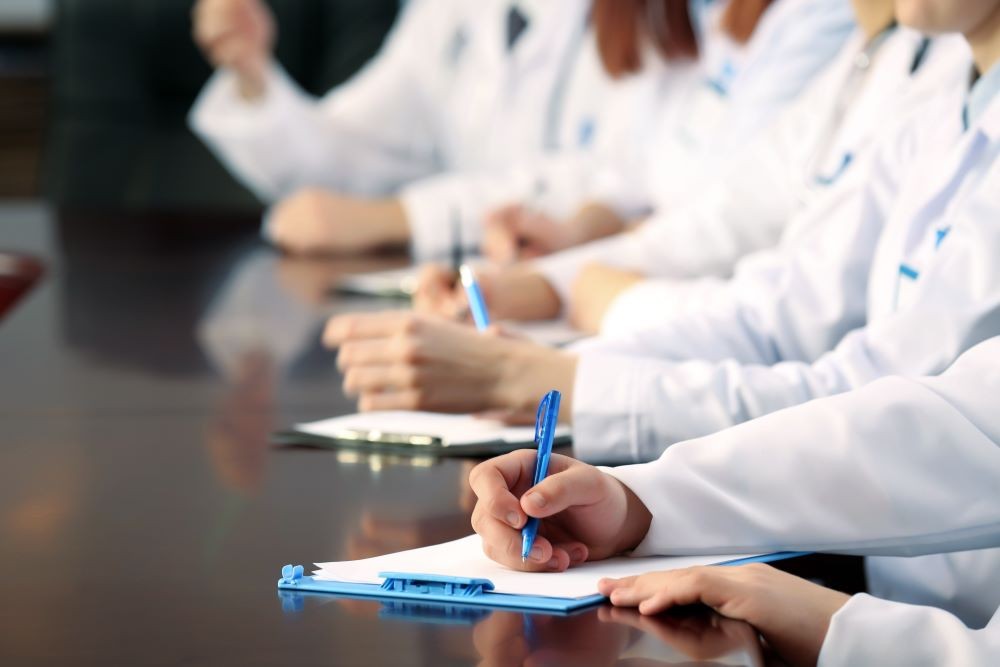 Planning Medical Meetings
Choosing the right destination to host a meeting or event can be tough when options seem endless. The right destination can serve as an incentive for increasing attendance or overall interest and engagement at meetings and events, but when it comes to planning medical meetings for healthcare professionals, whether or not a destination offers warm weather and palm trees isn't typically top of mind. 
To make choosing a destination for medical meetings and events an easier process, Virginie De Visscher, senior director of business development, economic sectors and business events with Destination Canada, led a conversation for Smart Monday at IMEX America 2022 and shared four key questions planners should ask destination representatives when planning medical meetings and events.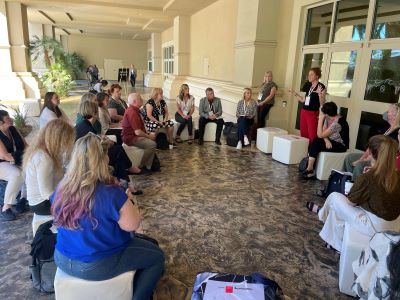 First, however, De Visscher said it starts with narrowing your focus from life sciences to a smaller sector within life sciences—oncology, pharmaceuticals, biotechnology, medical devices—and focusing on tailoring your medical event to the specific sector your attendees are involved in. 
Once you've narrowed down your focus, it's time to narrow down your list of possible destinations by asking these four questions: 
1. What academic institutions are based in your destination? 
The meetings and events industry extends even into universities, colleges and other academic institutions, whether it be through educational courses and lectures, guest speakers or inviting students to meetings, events, conferences and conventions for educational and networking opportunities. 
Not only can hosting a medical meeting or event near academic campuses increase attendance, De Visscher said, but partnering with academic institutions can open doors to guest lecturers, create mentorship opportunities and inspire young professionals with goals of entering the medical field. 
[Related: 3 Medical Meeting Compliance Programs for Planners]
2. What research facilities are in your destination? 
One aspect of meetings and events attendees appreciate is the ability to learn something new through hands-on experiences. When it comes to medical meetings and events, curating these experiences on your own can be difficult, but one way to make it easier is to consider the research facilities located in your destination. 
De Visscher recommends ensuring the destination you choose for a medical meeting offers opportunities for site visits tailored to your attendees. In addition to providing offsite visit opportunities, partnering with research facilities within your specific life sciences sector can lead to sharing new information with attendees, giving them firsthand experiences with new research or technology in their field, and finding sponsorship and guest speaker opportunities for your event.  
3. Are there any private sector institutions or companies with headquarters in your destination? 
There are numerous private life science companies in the U.S. alone—uBiome, ViGene Biosciences, MedSource—that rapidly grow and develop almost continuously. New developments in these private sector institutions can provide educational opportunities for your attendees to learn more about the newest developments, discoveries and products in their field, De Visscher said. 
It's possible that some attendees may work directly with these private sector institutions and companies as well, therefore allowing them to meet face-to-face with people they may have connected with online or further develop relationships and partnerships while networking in person.  
[Related: 5 Cities That Are Raising the Bar for Medical and Pharmaceutical Meetings]
4. Does your destination receive governmental support for life sciences development? 
Without the help of governmental support, a destination's "life science hub" may lack in development or make it difficult for research and education to continue advancing, De Visscher said. In comparison, destinations with governmental support for life sciences development often offer programs or opportunities for attendees to learn more about how their sector of life sciences is excelling within a specific region. And different destinations receive support for different projects, so ensuring the destinations on your list have support in your sector can be beneficial in narrowing down your decisions to the perfect fit for the healthcare professionals you are planning an event for.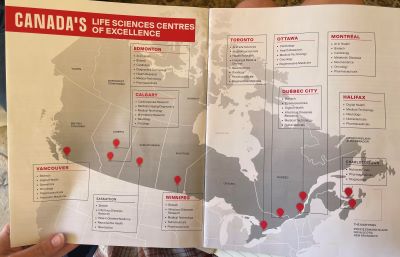 Like research facilities and private life science institutions, different destinations with governmental support for life sciences development can also pave the way for a potential sponsorship, speaker or presentation opportunities, and connecting your attendees to government officials gives them the chance to ask questions they may not have been able to find the answer to without the one-on-one and face-to-face conversations that can come alongside working with a destination's government officials.  
Some destinations even have focus groups or leadership boards composed of medical and healthcare professionals in their area, like Philadelphia. Bonnie Grant, executive director, PHL life sciences for Discover Philadelphia, said CVBs and planners can utilize these life sciences focus groups to share what their needs and goals for a meeting and event are to better understand all a destination can offer regarding life sciences.  
"And make sure your destination is the right prescription for your meeting or event," Grant added, "because when it comes to medical meetings, it doesn't matter where you're meeting as much as why you're meeting." 
What De Visscher emphasized most is the need to become a life sciences sector expert rather than a destination expert, and using your destination as a resource to learn more about its life sciences offerings rather than the destination itself. 
Read this next: Medical Meetings Face New Challenges in the New Year