Philly Convention Center Partners With Labor on Training Program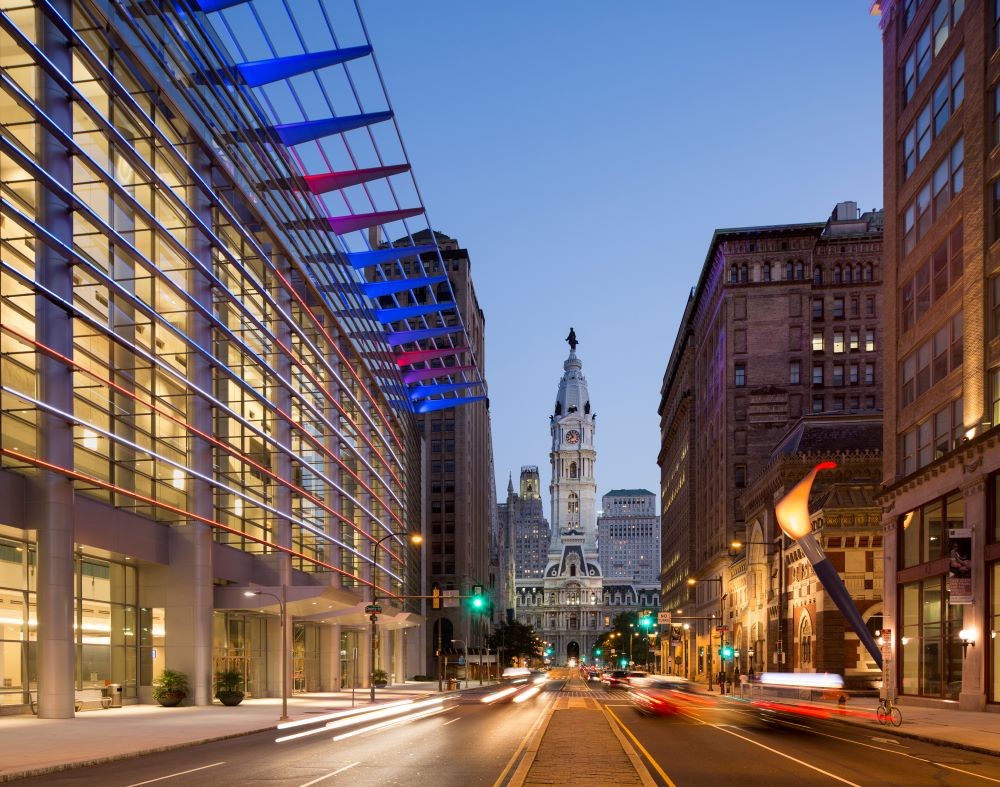 Pennsylvania Convention Center Broad Street entrance. Credit: Greg Benson.
Philadelphia's Pennsylvania Convention Center (PCC) entered into a joint initiative with labor unions who work tradeshows at the facility to expand funding for training programs in the areas of safety, development of technical skills and customer service. 
Representatives of the convention center said they believe the agreement is the first of its kind in the country. 
According to convention center management, the Hospitality Industry Advancement Trust (HIAT) Fund will support enhanced training opportunities focused in three general categories: "Safety, Skills and Smiles." 
[Related: Philadelphia's Top-Down Focus on DEI Paves the Way Forward for Meetings]
Components include the following:   
Safety programs that will provide participants with opportunities to obtain general and specialized Occupational Safety and Health Administration (OSHA) safety certifications.  
Skills training coordinated with contractors in the convention and meeting industry, such as installation and dismantle (I&D) and decorator companies, to provide the workforce with the latest technical training to facilitate the most efficient and economical builds possible.  
Hospitality 1.0 and 2.0 programs that will focus on providing customers and guests with experiences that exceed expectations through prioritizing customers, positive attitude and engagement and a commitment to success.   
"The signatory labor unions of the Pennsylvania Convention Center are proud to be participating in the new Hospitality Industry Advancement Trust," said Michael J. Barnes, 1st international vice president of the International Alliance of Theatrical & Stage Employees and chair of the HIAT Fund Board, in a statement announcing the initiative. "This innovative, joint initiative between convention center labor and management will improve workplace safety, provide additional skills training to enable the center to offer customers the most economical build-outs possible, and provide all guests with so many wonderful memories that they'll want to return, again and again. The signatory unions of the convention center thank CEO John McNichol for his spirit of partnership and forward-thinking leadership."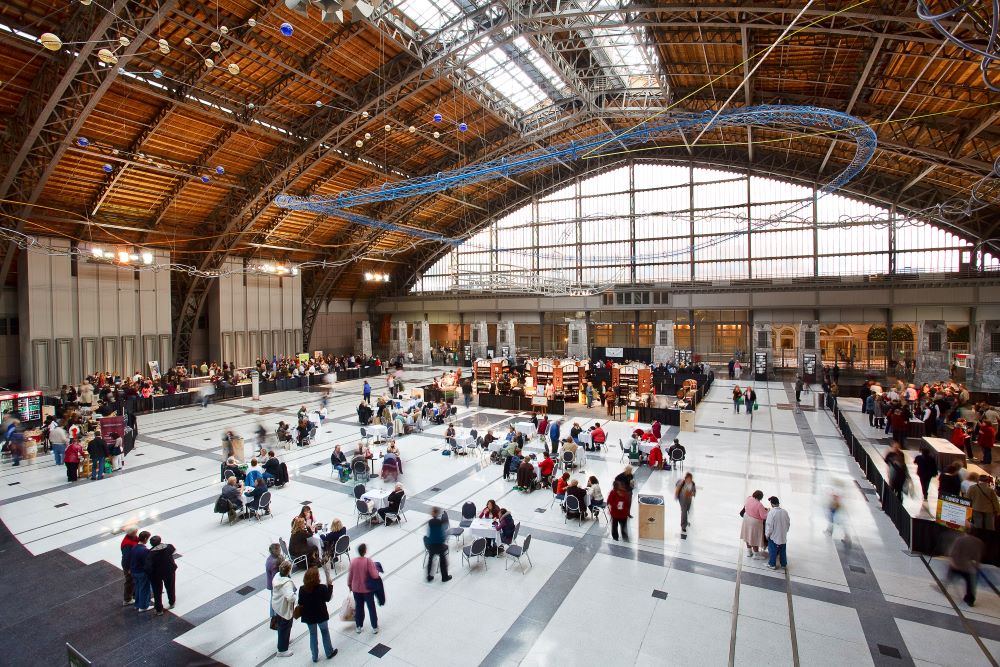 The warm feelings were reciprocated by convention center management to their labor partners. 
"We are fortunate to have a team of labor partners that appreciate and understand the importance of delivering the best possible experience to our tradeshow, event, convention and meeting customers," said John McNichol, president and CEO of the Pennsylvania Convention Center Authority. "They are making a long-term commitment to ensuring the labor personnel who work in our facility not only have the latest safety and skills training, but also a high-level of hospitality-focused training. The partnership and cooperative relationship between management and our show floor labor workforce is remarkable and it's having a real, substantive impact on the customer experience. In fact, customer satisfaction survey scores at the PA Convention Center demonstrate the results with an 87.2% overall rating and an outstanding score of 95.5% for utility services." 
The Pennsylvania Convention Center and its labor partners have dedicated approximately $250,000 to $400,000 per year to meet the training needs of its workforce. Tradeshow labor unions will make a donation to the fund for every hour worked with a union member, which will then be matched by PCC management. The PCC's four tradeshow labor partners include: Laborers' International Local 332, IATSE Local 8 (Stagehands), International Brotherhood of Electrical Workers (IBEW) Local 98 and Iron Workers Local 405. 
[Related: Philadelphia Opens New Waterfront Restaurant]
 "This program is another illustration of management and labor at the center working together to deliver meeting planners, exhibitors and attendees the best possible experience and value," said Martin J. Sobol, esquire, a member of the PCCA's Board of Directors and chair of the board's Customer Satisfaction Committee. "We are a united team that understands that strong customer service improves our competitiveness, puts us in a position to make every customer a repeat customer, and ensures Philadelphia will remain one of the country's most desirable convention destinations for many years to come." 
The ongoing cooperative working relationship between management and labor was further solidified last year with the extension of the facility's labor agreement, known as the Customer Satisfaction Agreement (CSA), an additional five years until 2034. 
This information is based from a press release from the Pennsylvania Convention Center. 
Read More Convention Center News