3 California Cities Leading in Sustainability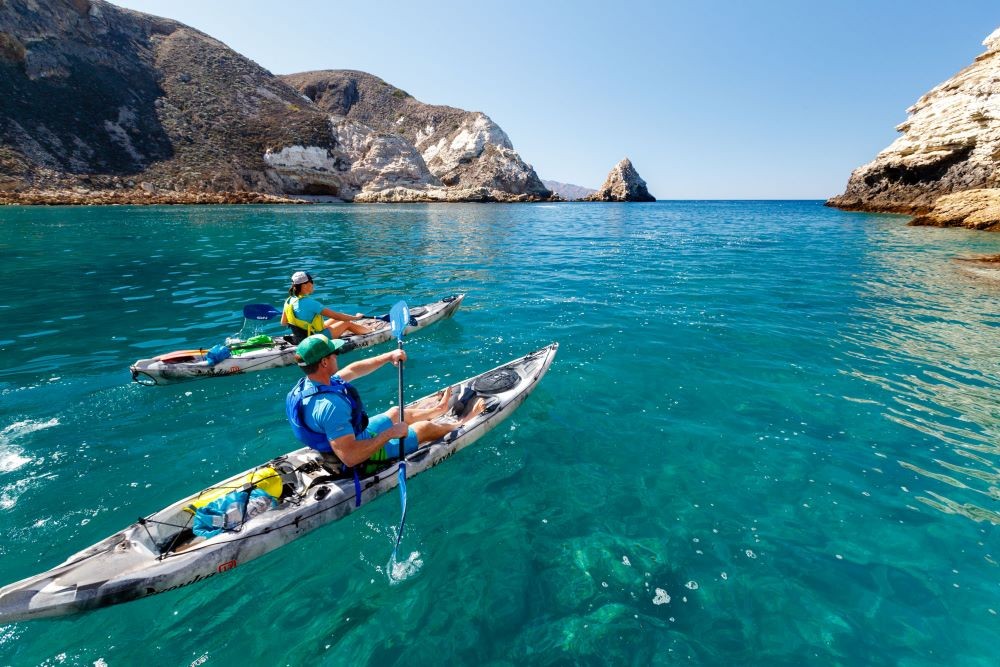 Santa Barbara Adventure Company Kayaking
The Environmental Protection Agency was established in 1970 following the Santa Barbara Channel Oil Spill in 1969. After the April 22, 1970, gathering of more than 20 million people across the U.S., Senator Gaylord Nelson's Earth Day was officially established. 
Since then, California has remained a trailblazer in sustainability, implementing efforts and initiatives across the state that continue to make it a leader in the country—and the world—in environmentalism and eco-friendly practices. 
When it comes to the meetings and events industry, cities throughout California continue to adapt to their changing environmental needs, and welcoming visitors comes with a reminder to be environmentally friendly while in town. The following California destinations keep sustainability at their core while welcoming groups to experience their natural wonders.
Santa Barbara
Going back to where it all began, it's no wonder Santa Barbara's rich history and environmental efforts have stuck since the Santa Barbara Channel Oil Spill more than half a century ago. When visiting, those choosing to fly into the Santa Barbara Airport will begin their journey to the city in a LEED-certified building, said Beth Olson, director of sales for Visit Santa Barbara.
"Being that we started Earth Day over 50 years ago, it's always been part of our DNA," Olson said. "As far as being a green, environmentally conscious destination, neon signs are not allowed in Santa Barbara. We have two, but they're grandfathered. They've been there since around 1927, but nobody's allowed to bring more. There are no billboards. There's no neon. There are no buildings allowed over five stories tall because they don't want to take away from the views of the mountains to the sea."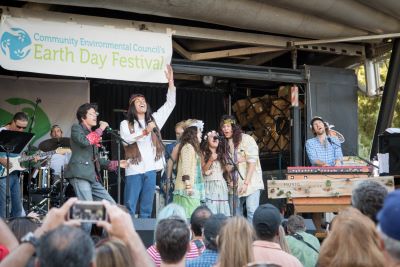 Santa Barbara remains "super hyperaware" of the nature of the destination, Olson said. Electric bike stations are available all over town for visitors to utilize, and all public transportation is fueled by liquid natural gas. The city used to have an electric shuttle, Olson said, but COVID-19 put it on pause. 
"The whole concept of walking and biking and being outside is at the forefront," Olson added. "We have a farmers market six days a week because people are aware of, 'Where did you grow my strawberries? Where did these eggs come from? And are they cage-free?' All of this stuff we've been doing forever and ever, and now it's becoming trendy, so we're doing it a lot more."
The City of Santa Barbara also has its own Sustainability and Resilience Department, currently consisting of the Energy & Climate Division and the Materials Management Division, that are responsible for energy efficiency and renewable energy, reducing city-wide greenhouse gas emissions, recycling, compost and picking up litter and waste. Clean energy incentives include creating green buildings with induction cooktop kits, which people can reserve and try firsthand through the City of Santa Barbara Sustainability and Resilience Department itself. 
The University of California, Santa Barbara was ranked as the No. 10 Green School in the Princeton Review's 2022 Guide to 420 Green Colleges. Bren Hall, housing the Bren School of Environmental Science & Management, is one of the greenest buildings in the nation and earned triple LEED Platinum certification from the U.S. Green Building Council. 
The campus has a number of state-of-the-art conference centers and venues to accommodate almost every meeting and event, including the 8,000-square-foot Loma Pelona Center, featuring an outdoor patio with views of the campus lagoon and the University Center, located on campus "just a stone's throw away from the ocean." 
[Related: Meeting and Event News in California]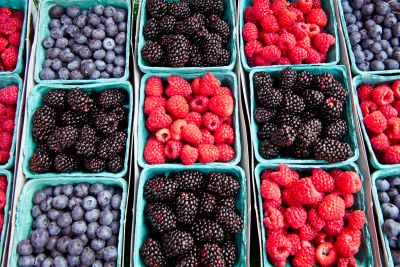 Groups can work with UC Santa Barbara's Campus Dining team to cater food that is freshly prepared and made with locally and sustainably sourced ingredients, and the program itself has been recognized in sustainability, recently opening a new LEED Platinum dining facility. The university composts 100% of its pre- and post-consumer food waste, recycles and diverts 90% of waste from landfills and turns all cooking oil waste into biodiesel fuel.
The city also encourages groups to get outdoors through activities such as group kayaking, surfing lessons and paddleboarding in the harbor, Olson said, and the odds of seeing Santa Barbara's wildlife are high as seals, sea lions and even whales migrate every spring and fall to the area.
Santa Barbara also has 20 oceans-friendly certified restaurants, meaning the seafood served is caught in a way that is not depleting the fisheries. 
"Even within harvesting our local food, not only do we try to do it locally, but we try to do it in a way that doesn't hurt the environment," Olson said.
Greater Palm Springs
Groups planning to visit Greater Palm Springs can also immerse themselves in the eco-friendly atmosphere of the destination, and one of Visit Greater Palm Springs' top priorities is gathering the resources necessary to help meeting and event organizers plan sustainably.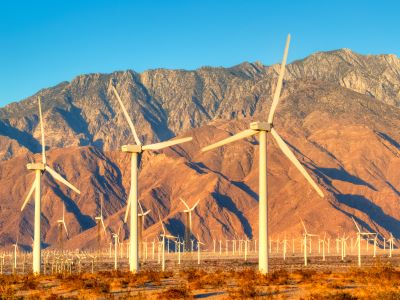 While the towering San Gregorio Pass wind turbines, which produce 100% carbon-free power as the default option for the community, are hard to miss, solar panels and zero-waste initiatives being implemented by hotels, resorts, partners and convention centers are harder to see, but Greater Palm Springs is yet another California destination leading the way in eco-friendly efforts.
"Our convention center does a fantastic job," said Lauren Bruggemans, director of community engagement and sustainability with Visit Greater Palm Springs. "It's powered by solar panels. They compost their waste from their meetings and catering. It's top of mind to them. They have specific signage when it comes to waste and putting things in the right place."
The Palm Springs Convention Center is powered by 2,574 solar panels, uses recycled paper products in restrooms and installed metered water faucets and low-flow toilets. Motion sensors throughout the facility are used to save energy, catering is paired with biodegradable plates and flatware and green housekeeping and cleaning products are used throughout the convention center.
The center also captures 98% of all waste from food prep areas in both kitchens and recovers nearly all waste from plated meals at scrapping stations, reducing the convention center's waste stream to landfills by 95%, or approximately 400 tons, per year.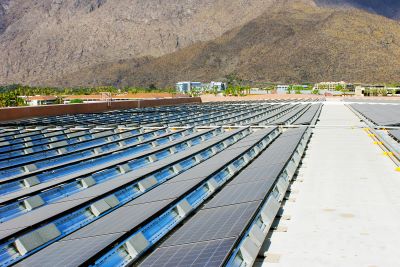 Resorts in the area have also installed industrial composting systems through ORCA, a leading technology in the food-waste recycling industry, as the city moves toward being compliant to the SB 1383 state ordinance, which requires jurisdictions conduct education and outreach on organics recycling to all residents, businesses, haulers, solid waste facilities and local food banks and recovery organizations.
Renaissance Esmeralda Resort & Spa, Indian Wells' nearby golf course, is handled by Premier Landscape, using completely natural resources to maintain the property. The resort has its own ecosystem in which wells underneath the property pump water for the lake, which adds natural elements that become algae used to irrigate the golf course, trickles back down to an aquifer and replenishes the well water in a full-circle system. 
[Related: Discover the Massive Meetings Property Renovations in Greater Palm Springs]
Monterey County
A longtime leader in the fight to combat the harmful effects of climate change, Monterey County is also a leader in sustainable meetings, and as it continues to be a top consideration among planners, Monterey County CVB (MCCVB) provides planners and attendees with the resources and information needed to make more sustainable choices through its Sustainable Meetings Guide.
From securing eco-friendly venues and accommodations to connecting planners with local organizations covering teambuilding opportunities such as environmental beautification and community engagement, the guide provides options for green meetings throughout Monterey County, said Teresa Savage, vice president of business development at MCCVB.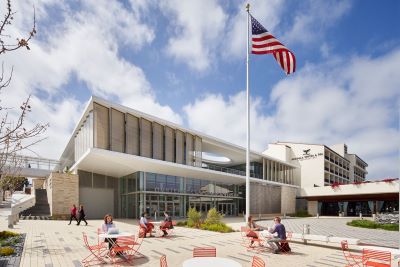 "With the shifts that we continue to see here, and more people and companies embracing the need to be more conscious, sustainable initiatives are no longer just an added bonus—they are a requirement," Savage said. "As such, the region offers a wide variety of environmentally conscious venues, lodging and dining options, in-destination transportation alternatives, volunteer opportunities and experiences that bring sustainability to the forefront at every stage of the meeting planning process."
Globally recognized programs such as the Monterey Bay Aquarium's Seafood Watch benefit not just the waters of Monterey Bay but oceans worldwide, helping consumers choose more sustainable dining options. One of Monterey County's largest wineries, Jackson Family Wines, started a non-profit focused on regenerative practices in growing.
[Related: 3 California Meetings Tech Companies That Thrive in the Golden State]
"From protecting and preserving the Big Sur coastline to innovating water conservation at the famed Pebble Beach golf courses," Savage said, "we have seen our communities come together to collectively make positive impacts on the environment."
Food waste initiatives have been implemented in businesses throughout the county as well. Portola Hotel & Spa, an environmentally conscious hotel that "has gone above and beyond to make significant strides in sustainability," Savage said, offers meeting and event planners the opportunity to commit to its Reduced Waste Conference Initiative, which includes the sourcing of organic and local ingredients, composting of pre- and post-consumer waste and a post-meeting recap of the waste diverted from landfills, as well as a list of locally sourced food and a carbon footprint analysis of the event.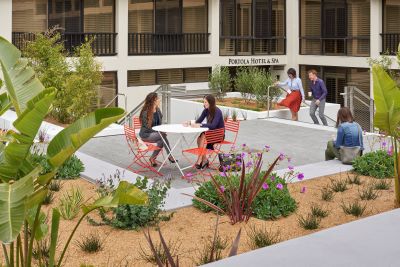 MCCVB was also one of the first DMOs in the country to launch a dedicated sustainability platform with the introduction of its Sustainable Meetings program in 2015, Savage said. The City of Monterey also offers a number of LEED-certified lodging properties and venues, including The Monterey Conference Center, a LEED Platinum Certified property for sustainability efforts impacting indoor air quality, energy, water usage and more.
"It is one of only a few conference and convention facilities in North America to boast this highly coveted certification," Savage said. "From the materials used in construction and water-use reduction—including water-efficient landscaping—to onsite renewable energy and air quality control, meeting planners looking at Monterey County for their next event can rest assured that they will never have to forgo quality in order to protect the environment."
The City of Monterey's Sustainability Office has also implemented numerous green initiatives to ensure a safe, healthy and sustainable environment, Savage said, including requiring all disposable food serviceware to be recyclable or compostable, leading the initiative for the city to join Central Coast Community Energy to supply clean and renewable energy to the region and implementing a commercial food waste diversion program.
"They received four Beacon Spotlight Awards in 2017 for greenhouse gas reductions, energy savings and sustainable practices in Monterey County," Savage added. "As a long-time leader in sustainable travel, we strive to showcase the destination's forward-thinking attitude toward the preservation of our natural resources when promoting both leisure and business travel."
 Read this next: Why California Is Unlike Any Other State for Meetings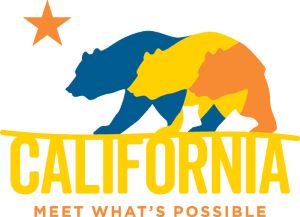 This article was produced in partnership with Visit California