Massachusetts' New Marriott and More Eastern Hotel News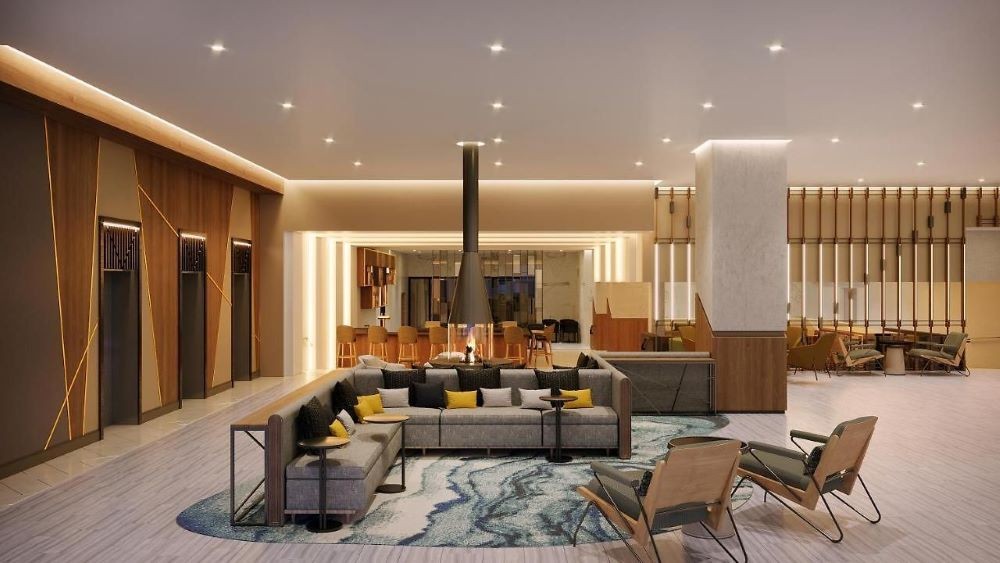 Marriott Springfield Downtown Seating Area
Massachusetts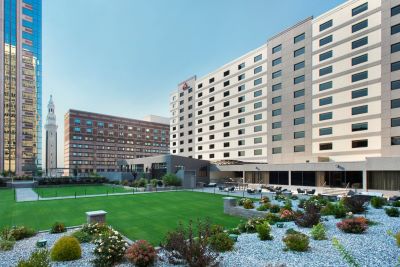 With a highly anticipated opening scheduled for late October, Marriott Springfield Downtown is prepared to open its doors after a two-year transformation. The 266-room hotel overlooks the Connecticut River and offers locally inspired cuisine in its onsite restaurant, Bridge 22, featuring American dishes and handcrafted cocktails.
Marriott Springfield Downtown features more than 15,000 square feet of flexible indoor event space, including a 5,990-square-foot Grand Ballroom and 3,400-square-foot Springfield Ballroom, both offering direct access to more than 20,000 square feet of outdoor rooftop space featuring terraces and downtown views, firepits and lounge space.
Marriott Springfield Downtown is also located two blocks from the Mass Mutual Convention Center and 19 miles away from Bradley International Airport. 
Maryland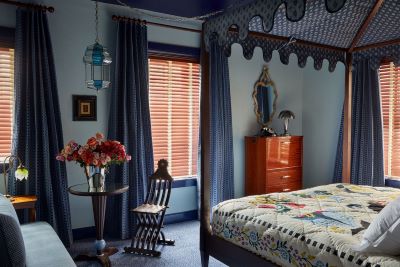 The New York-based hotelier, Ash, opened its fourth hotel, Ulysses, in Mount Vernon, a neighborhood within Baltimore,  in late September within the city's historic nine-story Latrobe Building. The 116-room hotel was once a former apartment building built in 1912, as well as the home to seven-time Baltimore mayor Ferdinand Latrobe. The hotel's name is inspired by a ship that brought Bavarian immigrants to Baltimore at the turn of the century.
Guest rooms offer transportive interiors with decadent minibar offerings, a proprietary fragrance and custom bath products, as well as beds outfitted with handmade quilts inspired by the Baltimore Album Quilts, hand-beaded lampshades and wall-to-wall carpet.
Ulysses features an all-day cafe, Ash-Bar, inspired by steam train dining cars and European cafes, as well as the late-night drinking parlor, Bloom's, a cocktail lounge with "near-nightly happenings," where guests can gather in small groups. 
[Related: New and Renovated Eastern Hotels and Maryland's Newest Resort]
Washington, D.C.
Embassy Suites by Hilton Washington D.C. Convention Center announced the completion of its full property $30 million renovation, including a complete transformation of the hotel's design. All 388 of the property's two-room suites, as well as the fitness center and pool, lobby and public spaces underwent a fresh and modern redevelopment.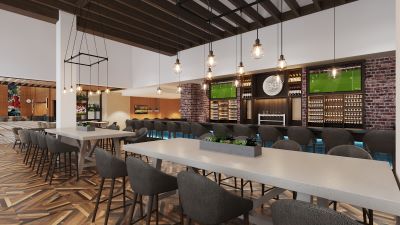 Conveniently located in the heart of D.C.'s City Center, the interior design of Embassy Suites by Hilton Washington D.C. Convention Center reflects the city's arts and cultural impact on the surrounding neighborhood. Enhancements also include an expansion to the flexible meeting and event spaces, totaling 12,000 square feet, including a lobby-level meeting room with floor-to-ceiling windows and audiovisual equipment. 
The hotel also introduced its new onsite restaurant, Brickstones Kitchen & Bar, offering elevated American cuisine including pizzas, flatbreads, burgers, sandwiches and signature cocktails, beer and wine. 
[Related: 3 New and Renovated D.C. Hotels, More East Updates]
New at Nemacolin
Nemacolin, a private resort located in the Allegheny Mountains of Pennsylvania, announced the introduction of a new associate housing community to its 2,200-acre property. The multimillion-dollar investment into the new community, Wisteria, comes from Nemacolin's desire to "retain top-tier talent while ensuring employee access to a comfortable living experience."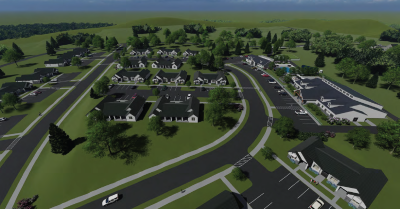 Applications for housing in the Wisteria community will be available to all full-time associates upon hiring and offer affordable rates that can be directly deducted from paychecks, with rates comparably lower than those in the surrounding markets.
The first collection of associate housing will feature 33 two- and three-bedroom homes and cottages, available November 2022, with duplet units measuring 1,260 square feet and cottages available in three models: the Iris, Poppy and Clover.
The community will also include shuttle service to and from the main property for employees, as well as a private fitness center and pub available exclusively to associates. Employees will also have access to The Market, a grocer open to Wisteria residents and the general public.
Read this next: New York Introduces Three New Hotels, More Eastern Openings