4 Ways to Incorporate Wellness Into Your Next Meeting or Event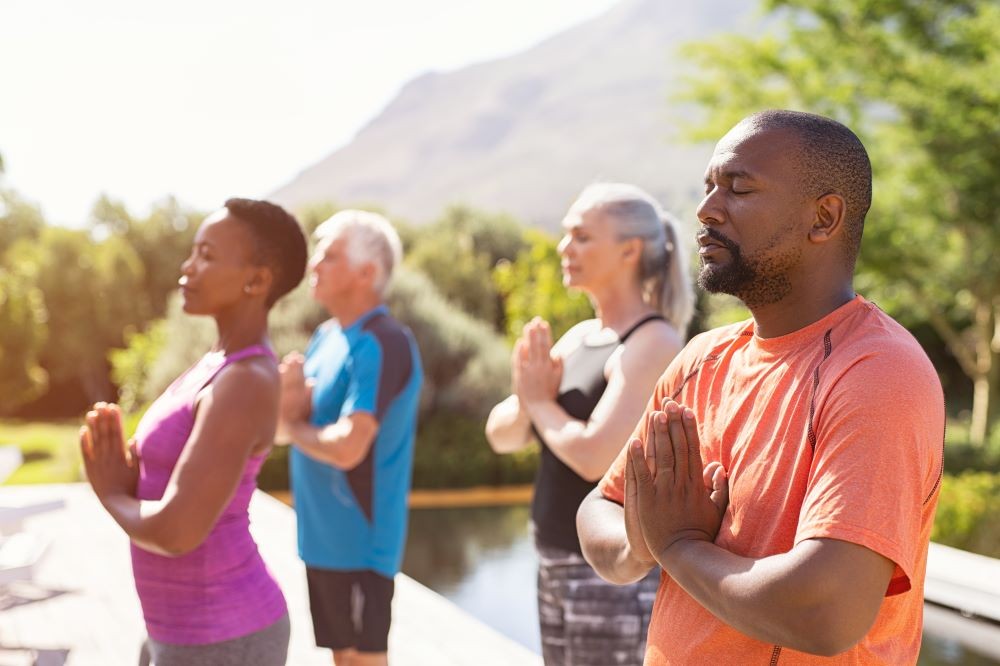 Group Yoga and Meditation
Wellness has a different definition in everyone's book, whether it be training for a marathon or simply practicing mindfulness in stressful situations. While most focus on implementing new wellness strategies into their own lives, meeting planners incorporating wellness into their events have a bigger challenge—cultivating wellness in an inclusive way for hundreds and even thousands of attendees. 
When the pandemic hit, physical health and wellness became top of mind for many business travelers as they considered how to protect themselves from COVID-19, but the impact of the pandemic on mental health came to light a few months later as isolation and the world "shutting down" left many alone to figure out how to navigate the situation.
The past few years have seen wellness move up the list of meeting and event attendee priorities, but when wellness looks different for everyone, it can be difficult to pinpoint exactly how wellness should manifest at your next meeting or event. 
Turn to the following tips and tricks to help you navigate the best way to welcome wellness into your next meeting or event.
Create a Quiet Place
At most meetings and events, every area is bustling as business takes place and attendees network and make new connections. Finding a minute or two for time to yourself can seem impossible as people gather almost everywhere. 
Thankfully, most venues—especially hotels and convention centers—have a plethora of space to offer and can likely provide you an extra room or two to create a quiet zone for attendees to utilize as they see fit. At IMEX America, for example, attendees can take advantage of the Be Well Lounge, an area dedicated to serenity and calmness off the show floor.
To create a space emulating wellness, consider using comfier furniture like couches, filling the room with calming scents using aromatherapy diffusers or playing relaxing instrumental music to give your attendees a space to recenter before getting back to business.
[Related: Why Scenting Your Events Should Be on Your Radar]
Provide Healthy Snacks and Meals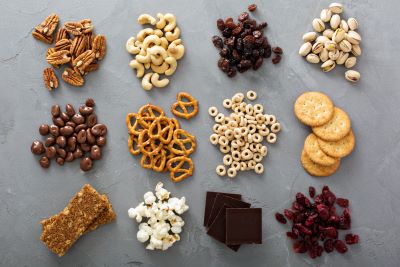 It's exciting to try new cuisine when you're in a new place, but you don't want to overwhelm your attendees with elaborate and hearty meals at every opportunity. Instead, create a balance between introducing attendees to the local fare while offering healthy options in between, especially for breakfast and snacks.
If you know your attendees are about to have a long day packed with site visits and offsite activities, give them the fuel they need in the morning to have enough energy for the day. Smoothie bars are popular options for a healthy breakfast, and the variety gives everyone the opportunity to find a flavor they like through nutrient-dense food like fruits and vegetables.
In addition to setting up a coffee bar, consider providing granola bars or trail mix as snacks. Nuts, especially, are high in protein and can help boost attendee energy midday, but ensure your healthy spreads accommodate certain dietary needs like vegetarian and vegan options, gluten-free alternatives and separate spreads for anyone with food allergies. 
Designate Downtime
When most meetings and events only last a handful of days, if that, the pressure to fit everything onto the itinerary is a heavy weight on every planner's shoulders, but giving your attendees an agenda lined with back-to-back appointments and activities every day will likely have them questioning when they will be able to find a moment for themselves.
Keep in mind that some attendees may have work to take care of while out of the office, and others may have shorter social batteries than the rest. When setting up your meeting agenda, pick out one or two times to dedicate to downtime for your attendees. Even an hour or two for a break in their hotel rooms is appreciated by most, and attendees can dedicate their time to whatever they choose.
Plan a Mindful Activity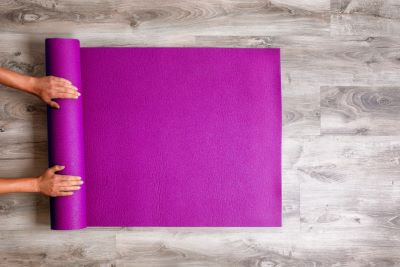 If your meeting or event itinerary allows, plan a mindful activity for attendees to experience together. Not only will wellness be incorporated, but actively taking part in the practice together will make the mindful activity more memorable and meaningful for your attendees.
Group yoga is a popular and relatively easy mindful activity to organize, as well as an inclusive activity for all body types as different modifications of yoga poses can be suggested based on an individual's needs. Group meditations are also convenient activities to include and can be impactful when led by a guest speaker or professional, but are easy to organize on your own with free guided meditations accessible through a quick Google search. 
If your group is more active, consider organizing a hike or nature walk for attendees, or even a bike race or run to add some friendly competition.  
Read this next: All-Inclusive Resorts Emphasizing Calm Connections