All-Inclusive Resorts Emphasizing Calm Connections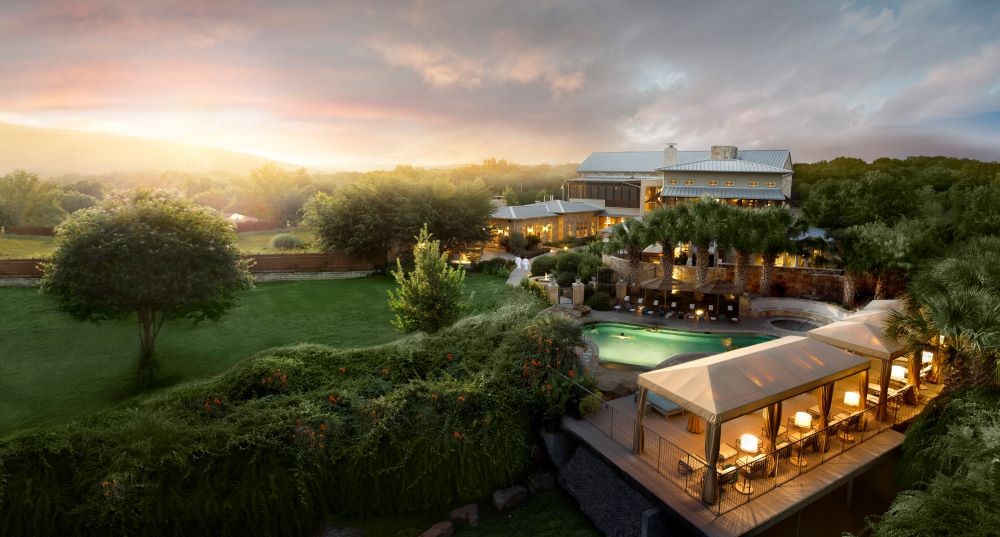 Late nights packed with all-you-can-eat feasts and bottomless drinks are typically the first two things to come to mind when someone mentions the term "all-inclusive," but taking advantage of all-inclusive resort meetings and events opportunities and packages doesn't have to look the same every time.
With an increase in the number of companies and corporations prioritizing employee wellness and rekindling workplace connections, the amenities and perks meeting planners have been searching for while planning all-inclusive meetings and events have shifted from abundant booze   to relaxing retreats.
Thankfully, all-inclusive resorts were quick to hop on trend, implementing activities and packages in serene, peaceful atmospheres for groups to take advantage of on their next all-inclusive trip. 
Welcome wellness into your next meeting and event with these three all-inclusive resorts and their opportunities.
Lake Austin Spa Resort
Tucked away on a lakeshore enclosed within a 19-acre property in Austin, Texas, Lake Austin Spa Resort—"where wellness meets the water"—stands as one of the only all-inclusive resorts in the U.S., and its emphasis on wellness makes the resort all the more unique. With no developments across Lake Austin along the Colorado River, the resort exists in its own private canyon surrounded by a canopy of green and fresh air.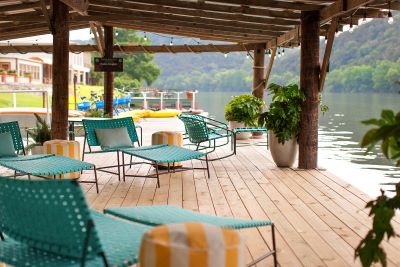 "Wellness to water is the biggest thing that we have here," said Nanci Reilly, corporate sales manager at Lake Austin Spa Resort. "We're the only property that sits directly on the water in Austin, where you could take a water taxi to get to our place. You don't even have to worry about that crazy Austin traffic."
In just one day, Reilly said, she received 15 leads for corporate meetings and events at Lake Austin Spa Resort alone. The "one-stop shopping" wellness opportunities have piqued interest in companies as far as New York City, as Lake Austin Spa Resort is one of few U.S. destinations to offer this type of all-inclusive experience.
Included in Lake Austin's all-inclusive packages are accommodations within the resort's 40 rooms, each with a porch and rocking chair facing the lake, as well as all drinks, three meals a day and 20 different planned activities that take place on property each day. 
"When you're not in a meeting, and you just want to kick back on your porch, you just open your front door," Reilly said. "There's never a time that you're not connected to the water."
Which is why, she added, most companies request to spend half of their meeting and event time outside, where rather than being indoors in front of a presentation, guests sit "knee-to-knee with somebody and find out what they're all about."
[Related: Hilton Expands Mexico All-Inclusive Portfolio]
The property, which was originally built in the 1950s, started as a campground, was converted into a place to train rodeo clowns and eventually became a nudist colony before Lake Austin Spa Resort turned it into the ultimate all-inclusive wellness getaway.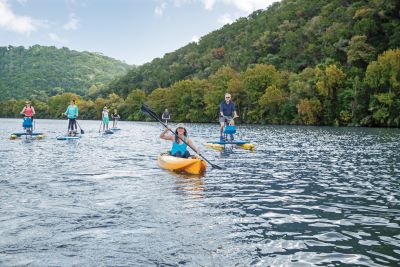 "It's got that 'Keep Austin Weird' vibe," Reilly said. "It's the most unique place on Earth."
While on property, groups can take advantage of experiences that include scenic hikes, cooking classes and aquatic activities like paddleboarding and kayaking, and treatments emphasizing connecting to the water, all of which can be tailored to fit each group's needs and schedules.
The resort's newly designed meeting venues aim to "touch the senses," with breakout session opportunities under a harbor, on a dock or even while riding one of the resort's boats. Lake Austin Spa Resort can accommodate groups of up to 60 guests throughout venues such as the Treehouse Lake Room, with floor-to-ceiling windows showcasing sweeping views of the lake; the Lake Kitchen; serving as the resort's ballroom-style venue; and the outdoor Boat Dock, anchored and suspended above Lake Austin with views of the Balcones Canyonlands Nature Preserve. 
Miraval Arizona  
Another rare experience to find in the U.S., Miraval Arizona, an all-inclusive resort, leads with a mission to create lasting memories, strengthen bonds and improve communication within teams and groups through inspiring experiences with an emphasis on balance and wellness, where complimentary spa access, lectures, workshops, activities and unlimited meals are included, but alcoholic beverages are an additional charge. 
Situated north of Tucson on 400 acres of idyllic land near the Santa Catalina Mountains, the inclusive resort and spa was "designed for living life in the moment," offering creative programs, spa treatments, nourishing dining options and experiences with wellness specialists.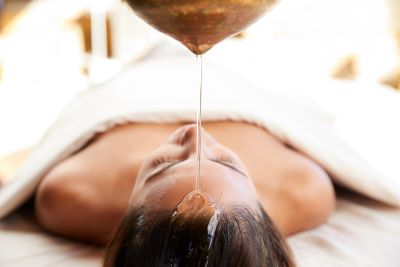 Miraval Arizona prides itself for being a digital device-free resort, except for designated locations. Guests are encouraged to be present in "Miraval Mode" to promote mindfulness, "the core" of Miraval's philosophy. 
Meeting and event attendees are encouraged to participate in mindful retreats and activities, including Miraval Arizona's signature wellness offerings, Desert Sky Challenge Course—to promote teambuilding—and Life in Balance Spa. Groups can choose between mindful, social, leadership, hybrid and day retreats, each with its own unique set of goals and intentions and customized for each individual event.
Those participating in Miraval Arizona's mindful retreats, which spark creativity, offer new perspectives and heighten productivity, can collaborate with coworkers through rope courses and team challenges or engage with one another to develop deeper workplace connections, while day retreats allow guests full access to all resort amenities and wellness activities, including the Body Mindfulness Center.
Meeting spaces include the 1,700-square-foot Arizona Room, which can seat 108 people theater-style or 80 in rounds and offers direct access to the Hidden Creek Deck for private receptions. Miraval Arizona's Anasazi Room measures 1,500 square feet and includes a drop-down projection screen for presentations, lectures and educational sessions, as well as easy access to Raindance Courtyard, which can be used for continental breakfasts, breaks, luncheons or receptions.
[Related: New Group Wellness Offerings at L'Auberge de Sedona]
For a private dining experience, guests can enjoy fresh air and mountain views in Chef's Garden, an organic garden growing fresh vegetables, herbs and flowers that are often harvested daily and used in group dining experiences beneath the outdoor canopy.
Finally, Miraval Arizona offers "out-of-the-box" meeting locations for strategy sessions via the addition of private villas to group room blocks, each of which can accommodate up to 18 people.
Hilton Tulum Riviera Maya All-Inclusive Resort
To take advantage of what's new across the border, look no further than the anticipated Hilton Tulum Riviera Maya All-Inclusive Resort. The 735-room oceanfront hotel will introduce travelers to a new upscale and elevated all-inclusive experience in the sought-after destination.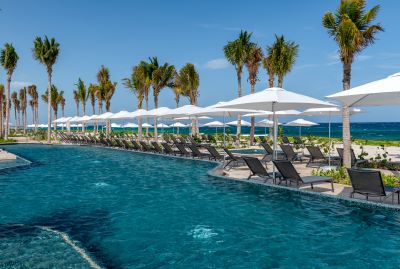 Set to feature unrestricted views of the Caribbean Sea, the resort's all-inclusive packages will offer guests access to the hotel's entertainment program, 13 dining experiences featuring international cuisine, an expansive multi-pool complex and a secluded beach.
For wellness and relaxation, Hilton Tulum Riviera Maya All-Inclusive Resort—alongside the newly opened 349-room Conrad Tulum Riviera Maya—will offer guests access to a 21,500-square-foot spa, featuring 16 treatment rooms, a pool and private area surrounded by the tropics. Guests can receive herbal therapies using oils, scrubs and ointments prepared using herbs from Conrad Tulum Riviera Maya's garden or work with the spa's in-house shaman in a purifying gratitude ceremony with the expert healer.
Water rituals, hydro massages and guided mediations for a multisensory escape can also be taken advantage of to "connect with the Mayan gods of sun and wisdom" for an all-around physical and mental cleanse. 
Hilton Tulum Riviera Maya All-Inclusive Resort will offer more than 50,000 square feet of indoor and outdoor event center space, including both a main and junior ballroom, three meeting rooms and a boardroom. The 9,489-square-foot Terrazza can host up to 800 guests for a covered starlit reception, while the resort's outdoor beaches can accommodate more than 3,000 people for a peaceful evening on the shore. 
Read this next: Unique Venues in Mexico to Boost Your Next Meeting or Incentive Program