Dear Ashley: 8 Apps I Live By When Traveling and Planning Around The World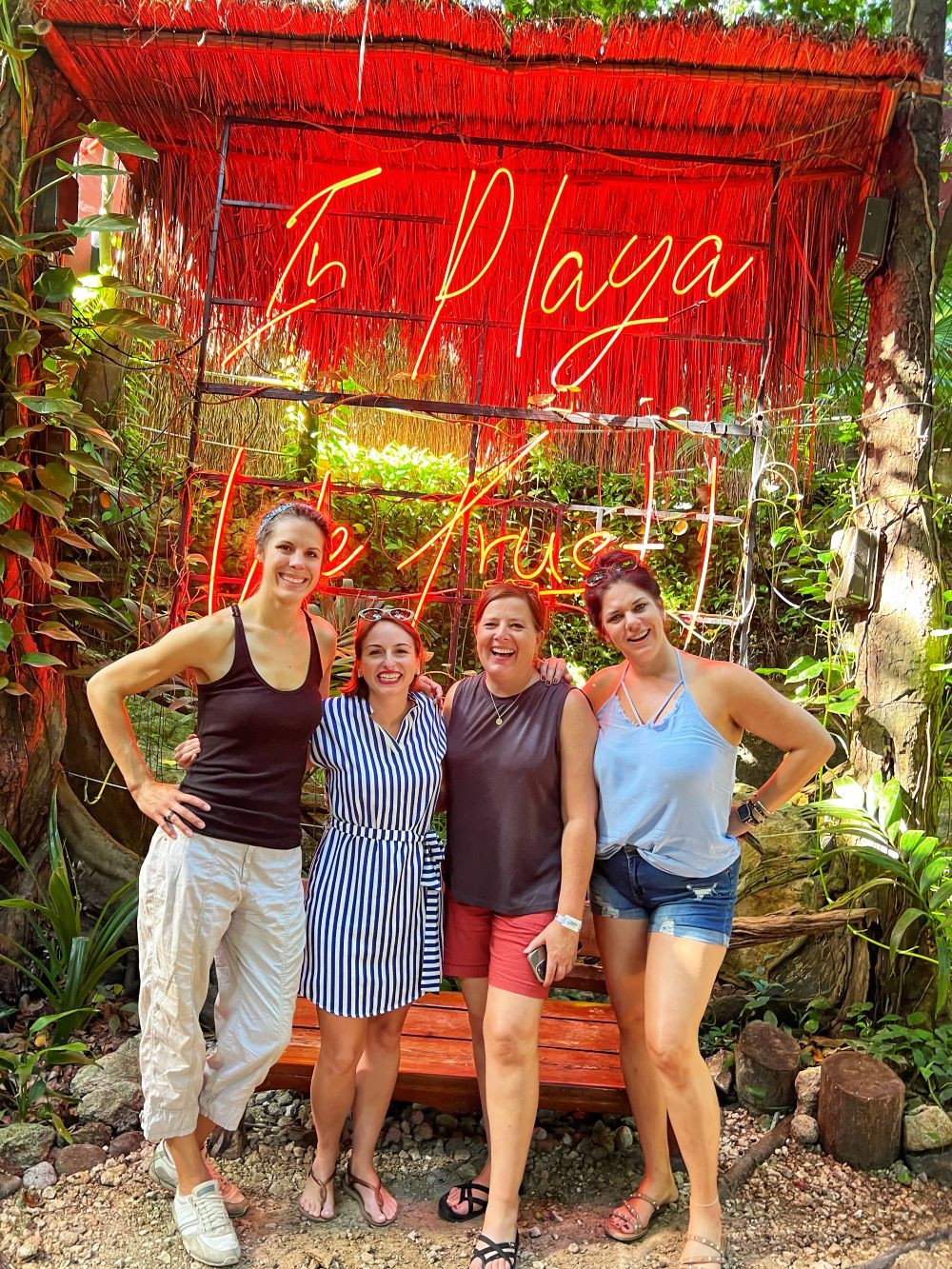 Team Achieve visiting the local area of Playa del Carmen, Mexico ahead of our big event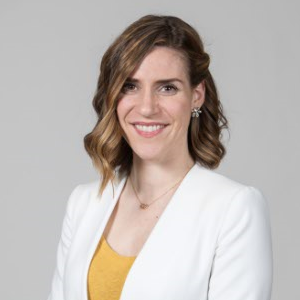 Dear Ashley, It's been a long time since I've led an event outside of the United States and I'm feeling a bit rusty navigating the processes and culture. What tools would you recommend to help get better acquainted with the area and the culture?
Danielle Zinn, Founder & Director of Events, Mindful Meetings
Dear Danielle,
I am so glad you asked this as I have been getting this question a lot. Whether it's from planners like you who are leading their first international event or hospitality leaders who are traveling for the first time since the pandemic began, there is indeed a lot to consider.
As a full-time traveler and event leader, I often turn to technology for help. Every day I use multiple phone applications that get me better oriented in my surroundings and teach me to connect more authentically with everyone I meet. Here are a few of my favorites (which also happen to be free):
Practice the Local Language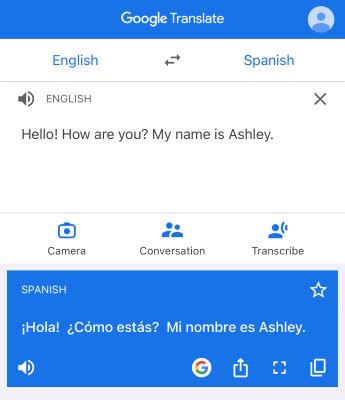 One of the best ways to show immediate respect is by greeting your event partners in the local language. Google Translate is my favorite translation application. You can type in any word or sentence and it will translate it to your preferred language, plus provide an audio translation so you can hear and practice the pronunciation. Once it translates, there is an option to directly send the translation by text, WhatsApp (the often preferred messaging application outside of the U.S.) or email to someone—perfect when you're on the go.
Another benefit of this app is that you can have a real-time conversation with someone and it will translate your unique languages to one another. Plus, the Camera icon allows you to scan any document, signage or even restaurant menu and it will translate it all within the app.
As long as you have the app and your preferred language downloaded, these functions will even work when you are not connected to the internet. So before you travel, download the app, download your preferred language and start practicing. My go-to words are:
Hello
Good morning
Please
Thank you
How are you?
My name is
Cheers
Have a good day
I am practicing [insert language], but do you speak English?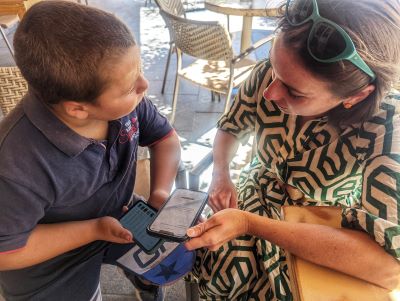 The more you practice, the more comfortable you will feel. And remember that it is okay if your pronunciation isn't perfect—the fact that you are trying shows that you want to learn and that you care about and respect the culture.
Duolingo is another great application for learning languages and practicing vocabulary, grammar, phrases and pronunciation. If you already have an international trip or event on your schedule, add a daily five-minute block to your calendar to practice.
Pro Tip: While vocal language is indeed a huge component of connecting with others, your body language tells a story, too. Ask your local partners or research about the cultural greeting norms in your destination. These can range from handshakes and bows to cheek kisses and putting your hand on your heart.
[Related: Dear Ashley: How Can Teams Be More Culturally Sensitive in Planning Destination Events?]
Understand the Currency Conversion
Research the conversion rate to have a basic understanding of it. While I always try to come up with an easy equation to help guide me, I also use an application called TravelSpend for more accuracy. It is actually a robust budgeting tool, but I use it for on-the-fly conversions. You can enter the amount and select the destination's currency. It will then automatically convert it to your "home" currency.
Pro Tip: In addition to getting a grasp on conversion rates, research or ask local partners about the tipping culture in your host destination. Offering a gratuity may be a standard practice to extend appreciation in some places, but it is important to remember that customs vary around the world.
Get to Know Your Physical Surroundings
Visiting a new destination can be a little overwhelming—especially after a long travel journey. Before I arrive, I download a map of the area from Google Maps. Simply type where you are staying into the search field and then zoom out far enough that you have a larger view of the city.
I make sure to widen it so the view includes the airport(s) and all of the offsite activity locations for the event. Then you can click on the three dots at the top and select "Download offline map." This way you will have easy access to seeing the bird's-eye view of your host city—even if your internet connection is finicky in your destination.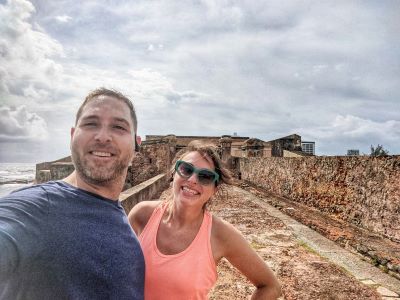 Also try to make an effort to squeeze in a guided walking tour of the area. Even if it's just an hour, this will help you get more acquainted with your surroundings and learn about some of the city's history from your guide. I typically work with my destination management company  partners to schedule this. If I am planning last-minute, I look at the tours available on the Airbnb app under their "Experience" offerings, or go on a walk or run with route suggestions from the Alltrails app. From a safety perspective, I only use one earbud on walks or runs so I can be more present of the sights and sounds around me. 
Pro Tip: If you know you will be too crunched for time, find a few podcasts to learn about the history of the destination. I use Spotify and type in the search field [country name + history or fun facts]. Then you can download the podcast and listen to it on the plane or in the airport. I am a huge fan of the podcasts Nat Geo Kids, Atlas Obscura and Rough Translation.
[Related: Dear Ashley: No Site Visit? No Problem. Assess Your Destination From Afar.]
As event and hospitality leaders, we have the wonderful privilege of traveling and connecting with other cultures. I have found that the best ways to build relationships in destinations that are new to me is by being intentional about my preparation. All of these apps have given me easy ways to better connect—and show my respect—for the partners and locals I am interacting with.
There are, of course, endless tools and applications that you can turn to. I hope these provide a helpful start to get better acquainted with your host destination and its culture, and I would love to know what other tools you encounter as you prepare for your big event. Best of luck! 
Continue being curious,
Ashley
Looking for advice on how to build authenticity into your events? Or do you need help thinking of ways to immerse your attendees into the local culture for your next destination event? Share your questions with Ashley at @ashleyroseontheroad on Instagram or email Ashley at alawson@achieveincentives.com to be featured in the next Dear Ashley column.