Dear Ashley: No Site Visit? No Problem. Assess Your Destination From Afar.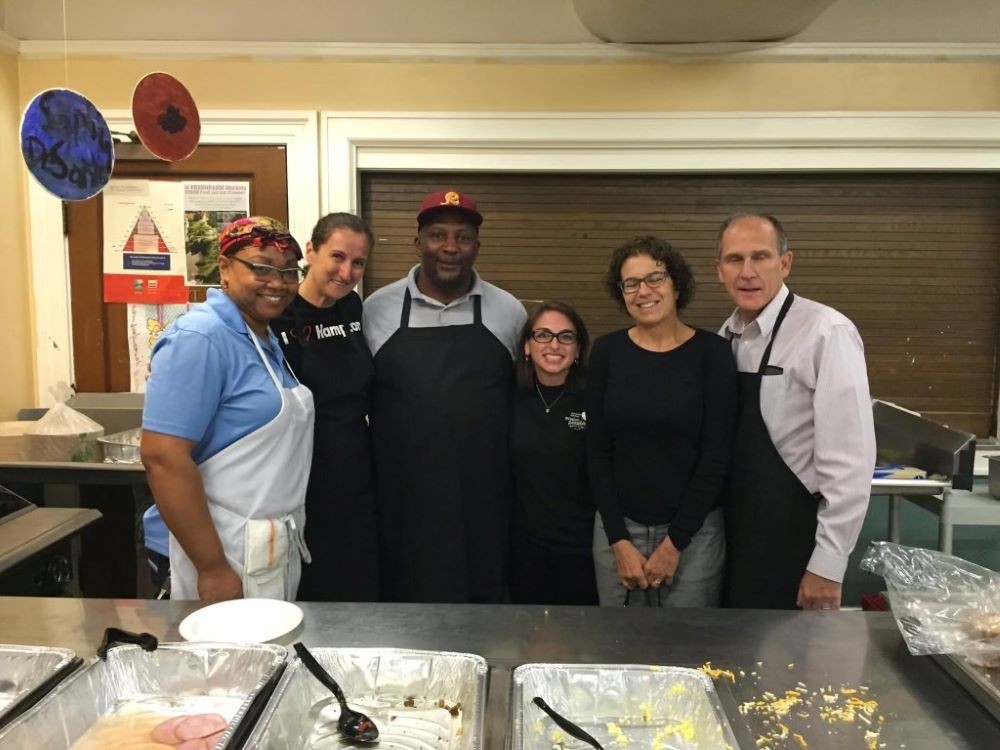 Corporate volunteers cooked and served breakfast at Miriam's Kitchen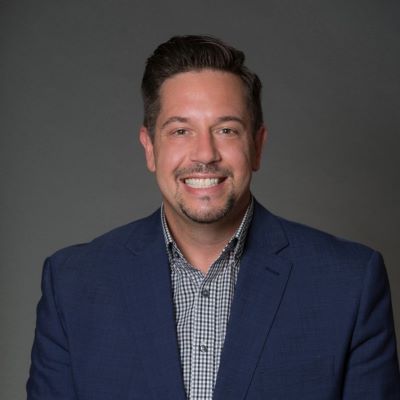 Dear Ashley, I plan a lot of meetings in the U.S., but rarely have the time or budget to do a hotel site inspection before signing a contract. When I ask my on-the-ground partners to offer real input about the destination—especially the "less appealing" parts—I feel like they avoid the question. How can I do research from afar to get a better perspective of the local area my attendees will experience?
Derek Baker, Senior Meeting & Corporate Travel Planner
Dear Derek,
You are very right. I, too, have experienced challenges in getting honest input from partners when it comes to talking past their shiny selling points.
For me, getting a feel for the landscape of a new area means getting familiar with the local perspective.
There is a lot to consider as the safety and comfort of a community should be viewed through a very broad lens. It encompasses everything from natural disasters and public health to the social and economic wellbeing of the community.
Here are some of the ways I go the grassroots route to start my assessment from afar.
1. Let Google Be Your Guide
When reviewing product guides from hotels, it is easy to focus solely on the hotel's beautiful accommodations. However, it is important to get a broader perspective of the hotel's location and surrounding area. The best way to do this is by using the "Street View" feature on Google Maps. Type in the hotel's address and you will get a full panoramic view of what is nearby, which allows you to explore the type of environment your attendees will be interacting with during your event.
2. Follow The City's Social Media Accounts
You can learn a lot about a city by following its official social media accounts (with Facebook being the most popular network). Local government offices frequently post about upcoming events, inclement weather updates, important press releases, crime reports, road closures, electrical outages and community health and social issues. Every post offers critical insight about the state of the city's health and safety. The accounts I specifically seek out are that of the city, police department, fire department, parks and recreation department, the library, the mayor and the local newspaper.
[Related: Dear Ashley: How Can Teams Be More Culturally Sensitive in Planning Destination Events?]
3. Reach Out to the Community
To get the best perspective on the safety of an area, talk to the locals. In my travels, I have learned that coffeehouse baristas are often the eyes—and secret keepers—of the city. They are up at dawn, interact with locals and visitors every second of the day and can offer a helpful point of view.
When you are poking around in Google Maps, hit the "Nearby" icon and type in "coffee shop." Find a few cafes that are within walking distance to the hotel and give them a call (avoid peak hours during their morning rush and lunchtime).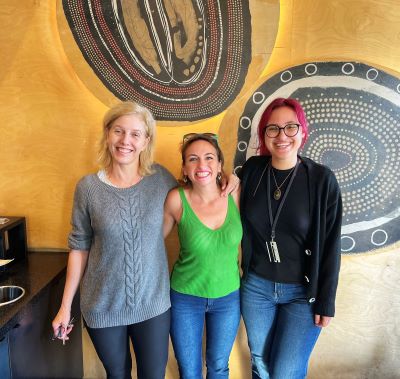 Here is a quick script I use:
Hi there, my name is Ashley and I'm planning an event close to your coffee shop. Can I ask you a few quick questions or call back at a better time?
Here are some sample questions to ask:
I haven't been to your area of town yet, and I always like to get an idea of how my attendees will feel when they visit. How would you describe your neighborhood?
We always want our attendees to have a great time, but also be safe. Do you have any pointers on what we should keep in mind when we are visiting?
On early morning shifts when it is still dark out, how do you feel in terms of your own safety?
I then thank them for their time and wrap up by asking about their favorite thing on the menu and let them know I will tell our attendees to stop in.
I recently did this before arriving in Greece and spoke to a lovely barista, Eleni. She shared that the area was very safe, and they have a lot of school groups visit from abroad. It is a family town with a lot of fish restaurants and music is a big part of the culture as there is a conservatory nearby. It is busiest during the summer season when tourists are visiting and enjoying the bar scene—but as Eleni said—"the music stops at 10 p.m., and when you've got no music, you've got no drink" (an important tip for event leaders). When I asked how she feels when she gets to work at 5 a.m., she said "Oh I feel safe, but if something did happen, I would just need to shout, and someone will come out and help me—that's for sure."
Once I did get to the town, I found that Eleni was spot on with everything she shared with me.
[Related: Dear Ashley: How Can We Connect More Authentically at Tradeshows?]
4. Educate Yourself on the Local Social Issues
When we host events in a new destination, we become an extension of that community. Let's make it our opportunity, and our responsibility, to better learn about the community we will be a part of by understanding the social issues that most affect the area.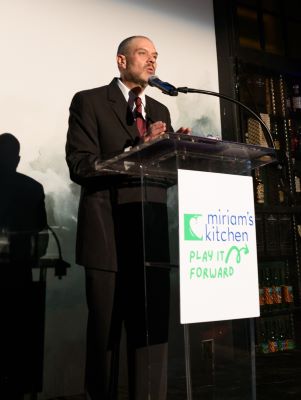 An easy way to do this is to reach out to the local United Way. They are a great resource and know the social state of the community more than most. Plus, they can connect you to non-profits that are focused on specific issues your organization may care about and want to support during your event. Visit UnitedWay.org and enter the zip code of where you are hosting your event. You will get contact information for the local office there.
One of the social issues I most commonly hear event leaders concerned about is the rise of homeless encampments near their event. Encampments are places where a group of individuals experiencing homelessness reside, often in tents (and you may even see them from the Google Street View feature).
Encampments are a very complicated issue—compounded by the pandemic—that communities nationwide are navigating. As I spent 10 years leading at a homeless services organization, I reached out to my colleagues at Miriam's Kitchen in Washington, D.C. for their insight. 
"Growing encampments are a more visible manifestation of the long-standing problems of the lack of affordable housing and homelessness, which has persisted for decades in many American cities," shared Scott Schenkelberg, CEO of Miriam's Kitchen. Organizations like Miriam's Kitchen have developed some of the best practices for ending homelessness. By providing healthy meals, one-on-one support from social workers, street outreach and connecting individuals to housing—they take a holistic approach to ending homelessness.
Check out this brief from the National League of Cities to learn more about encampments.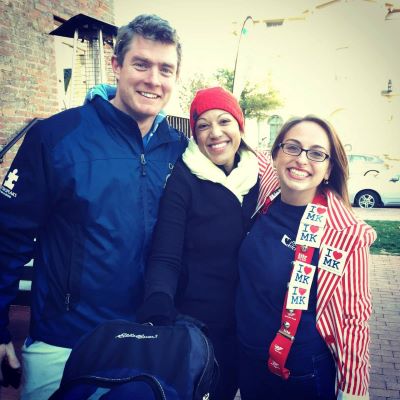 To accelerate the impact, Miriam's Kitchen also partners with many companies who dedicate their time making meals, host collection drives for clothing and toiletries, lead skills-based volunteer days and plan fundraising events. When I worked there, some of my favorite corporate collaborations were a "Bottoms Up" happy hour (where attendees who donated a pair of underwear got a free drink), and a holiday biking scavenger hunt to area markets to purchase fresh food ingredients for the evening meal we served.
All of this to say—learning about the real issues the community faces gives you a chance to educate your attendees and be creative about how you can make an impact in the area.
[Related: 4 Steps to Building a Volunteer Experience Into Your Event]
There are of course endless ways to assess the landscape and safety of a destination. Yet the truth is—even with the most comprehensive assessments, every destination comes with some inherent level of risk.
As event leaders, it is our responsibility to do our research and make the best decisions to move forward. It also means giving our attendees fair information, so they are more knowledgeable about where they are visiting. Throughout your own research, keep track of what surprised you and what you found interesting. Ahead of your event, put together a brief list of city facts. And if the barista you spoke with—or your on-the-ground partners—offered any pointers on specific street smarts to keep in mind, add those to the list too.
It's natural to want to shield our attendees from everything that's not equated with "perfection." But let's not forget that gaining new perspectives is one of the most powerful yet unplanned outcomes of bringing people together.
Continue being curious,
Ashley
Looking for advice on how to build authenticity into your events? Or do you need help thinking of ways to immerse your attendees into the local culture for your next destination event? Share your questions with Ashley at @ashleyroseontheroad on Instagram or email Ashley at alawson@achieveincentives.com to be featured in the next Dear Ashley column.