3 Reasons to Book Your Next Meeting in Reno Tahoe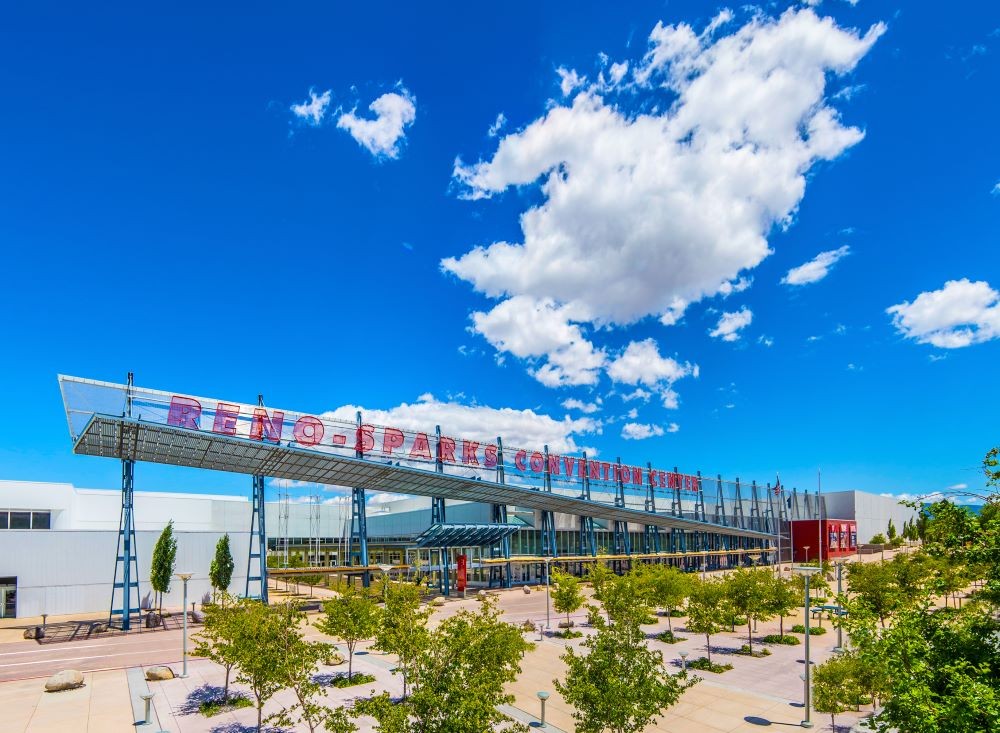 Reno-Sparks Convention Center
Located in Northern Nevada at the base of the Sierra Nevada mountains with 300 days of annual sunshine, the Reno Tahoe region's weather and outdoor attractions have long made it popular for vacationers and meetings. 
With major companies like Tesla and Google bringing factories, data centers and plants to the area, Reno Tahoe is experiencing an economic resurgence, too—and meeting and event planners should take notice. If you haven't booked in Reno Tahoe before, now may be the time to take a closer look.
Traveling to Reno Tahoe is becoming easier, and new and refreshed venues along with standby staples offer more than 1 million square feet of meeting space and 15,000 hotel rooms for events. And, of course, the outdoor amenities never fail to disappoint! 
Following, we dive into three reasons you should book Reno Tahoe for your next event.
1. The Venues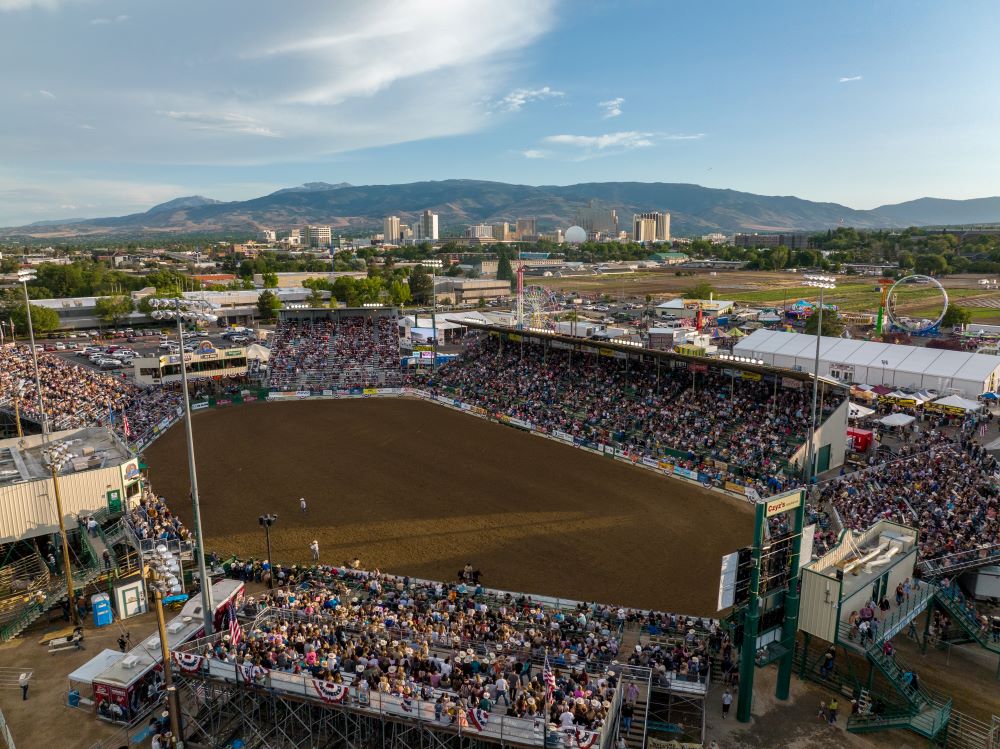 Venues in Reno Tahoe run the gamut. From gaming and non-gaming properties to large and small offsites where you can mingle among historic cars, art or a game of bocce ball, there is a diversity of choices for meeting groups. 
RSCVA-Operated Venues
Reno-Sparks Convention & Visitors Authority (RSCVA) owns and operates four venues in the Reno Tahoe region, adding an extra element of ease and reduced costs to the planning process. These venues include: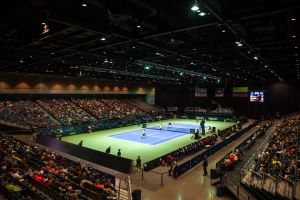 Reno-Sparks Convention Center: With 600,000 square feet of meeting space, five large exhibit halls, 50-plus breakout rooms and a large 25,000-square-foot ballroom, the city's main convention center sits just south of downtown Reno and can accommodate large groups. Recent tech upgrades also make it easy to execute hybrid meetings. 
Reno-Sparks Livestock Events Center: Prestigious equine and rodeo events are regularly held at Reno-Sparks Livestock Events Center, including the Reno Rodeo. Youth and collegiate sporting competitions, consumer-based shows (like craft shows, antique shows, etc.) and even monster truck events are possible at this venue.
Reno Events Center: This venue, located in downtown Reno, is used for entertainment, sporting events and plenty of group business. It offers 118,000 square feet of event space and is within walking distance of hotels, restaurants, dining and shopping options.
National Bowling Stadium: Dedicated to the sport of bowling and referred to as the "Taj Mahal of bowling," the National Bowling Stadium is a big deal in Reno. The United States Bowling Congress—which has been visiting Reno for decades—returns March-July for its Open Championships event, which will represent about 80,000-plus room nights and thousands of bowlers. The Kingpin Club within the stadium is open to the public and is a nice option for business events that want to incorporate a fun teambuilding activity into their programs. For groups of up to 100, the Kingpin Club, with 10 professional lanes, can be used for tournaments, glow-bowling and more, with F&B offerings available.
Hotels With Meeting Space
There are more than 15,000 centrally located hotel rooms in the Reno Tahoe region, but a few stand out for meetings and events. Planners should take note of the following properties:
Peppermill Hotel & Resort: This AAA Four Diamond resort has over 1,600 rooms and more than 100,000 square feet of space for meetings and events. Other amenities include an 82,000-square-foot casino and race and sports book, two pools, a spa and nine restaurants.
Atlantis Casino Resort & Spa: Another AAA Four Diamond resort in Reno, the Atlantis property, on the city's south side with a skybridge connected to the Reno-Sparks Convention Center, offers 825 rooms, a spa, casino and 50,000 square feet of flexible meeting space.
Grand Sierra Resort: One of the largest properties in Reno, the Grand Sierra Resort has over 2,000 rooms and more than 200,000 square feet of meeting space with exhibit halls onsite, capable of hosting groups of up to 4,000. Groups can catch live concerts and shows at its Grand Theatre and LEX Nightclub or try their hands at the casino in their free time.
The ROW: Owned by Caesars, The ROW is comprised of three hotels in downtown Reno: Circus Circus, Eldorado and Silver Legacy. Combined, it offers 4,000 guest rooms and suites, 180,000 square feet of meeting space, 25 restaurants, 23 bars and lounges, and a 20,000-square-foot luxury spa, and is squarely located within walking distance of some of Reno's most popular attractions.
Whitney Peak Hotel: As one of the non-gaming, non-smoking properties in Reno, this independent property offers a calming atmosphere for smaller groups. Its 300-plus rooms are just steps from the Truckee Riverwalk and historic Reno Arch, and the property offers a handful of unique amenities, including Basecamp Climbing Gym—a 7,000-square-foot bouldering park and home to Guinness Book of World Records' "World's Tallest Artificial Climbing Wall." Eleven meeting rooms and two balconies are highlights of the event space.
Renaissance Reno Downtown Hotel & Spa: Also a non-gaming, non-smoking property, the Renaissance Reno Downtown Hotel & Spa offers easy access to Reno's largest facilities for meetings, has just over 200 guest rooms and is home to the unique venue Bundox Bocce. A variety of ballrooms and meeting space are available onsite including the Topaz Ballroom with views of the Sierra Nevada mountains.
Unique Offsite Venues
Beyond Reno Tahoe's staple hotels and large venues, there are a plethora of unique offsites to add character to special events, dinners or networking meetings. Some of the biggest highlights include:
National Automobile Museum: Groups of 50-1,200 can convene downtown among 225 unique automobiles for special events at the National Automobile Museum. Fresh off renovations and the addition of an extended patio area, the venue is ideal for cocktail hours, banquets and other special events for car enthusiasts and history buffs.
Bundox Bocce: Located within the Renaissance Reno Downtown Hotel & Spa is a unique bocce ball venue that can host private events as small as 15 to as large as 1,000. Shuffleboard, ping pong, pool tables, arcade games and more are also within the 22,000-square-foot facility. 
Nevada Museum of Art: This museum, spanning four levels and 70,000 square feet, examines how humans interact with their natural, built and virtual surroundings, and has been doing so since its inception in 1931. The museum can host anything from conferences and meetings to weddings, dinners, concerts and film screenings in a variety of spaces, including a rooftop with sweeping views of Reno.
[Related: Meeting Incentives for Group Bookings in Reno Tahoe]
2. Accessibility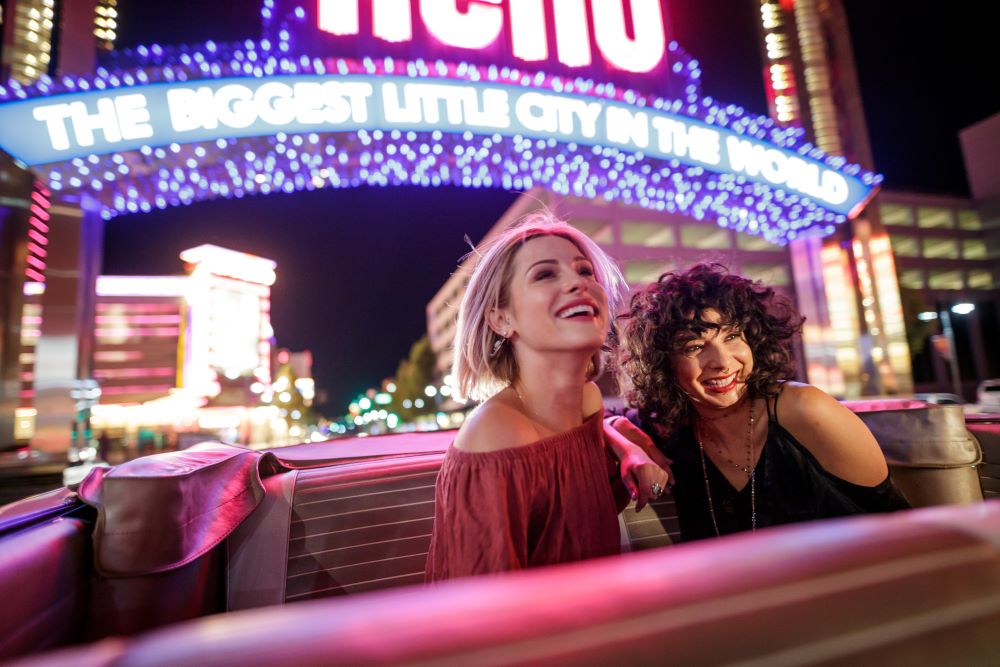 The ease of getting to and getting around Reno remains a highlight of the destination. Currently, 11 different carriers serve Reno-Tahoe International Airport, with more than 50 U.S. airports offering nonstop or one-stop flights to Reno.
Once the wheels are down at Reno-Tahoe International Airport, downtown Reno is just minutes away.
"A little inside joke that we all use amongst our team is that if you've gone somewhere and it took you more than 15 minutes, you're lost," said Mike Larragueta, the vice president of sales for RSCVA. "From our airport to our hotels or to our convention center, it's about a 15-minute loop. The ease of doing business, from a logistics standpoint, makes Reno very unique."
Reno-Tahoe International Airport is also the nearest airport to Lake Tahoe. It takes less than an hour to make the drive from Reno to the largest alpine lake in North America. Whether a group is interested in skiing in Lake Tahoe or attendees want to tack on a day before or after the meeting program to cruise on the lake in the summertime, the accessibility of Lake Tahoe from Reno is hard to beat.
[Related: What Fast-Growing Reno Tahoe Can Offer Meetings and Events]
3. Outdoor Activities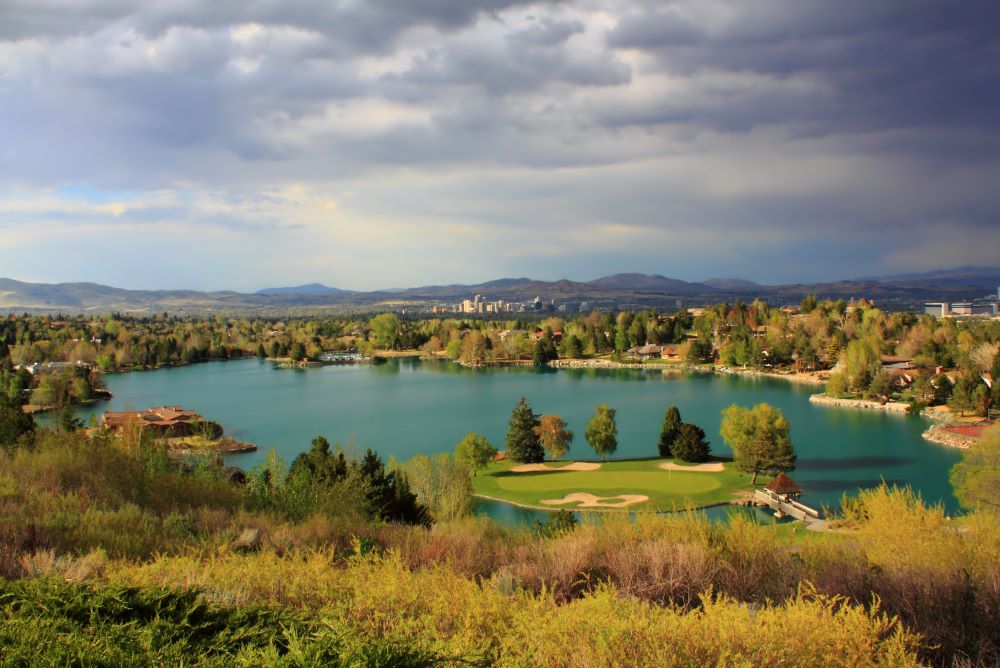 The Reno Tahoe region is a haven for outdoor enthusiasts. 
"We've always been known for our outdoor amenities, and they continue to grow as well," Larragueta said. "Hiking, biking, watersports, snowmobiling, skiing, boarding—everything is within five minutes of our downtown facility. You can literally jump in a car and you are at the base of our Sierra Nevada Mountains in five minutes."
The skiing and water attractions in Lake Tahoe are less than an hour's drive from the airport, and golfing is easily accessible throughout the region, too.
"The number of courses that have been built and world-class golf courses within a 30-mile radius of downtown Reno is amazing," Larragueta noted. In fact, more than 50 courses are within a 90-minute drive of the airport, and many of them are public golf courses and therefore more affordable and accessible to attendees. 
Don't overlook Sparks, which also has natural attractions of its own. The Sparks Marina Park—minutes from downtown Reno—is a collection of trails and beaches surrounding a 77-acre lake. Windsurfing, sailing, fishing and boating are all available on the lake. Picnic areas, volleyball courts and other outdoor areas are also available.

This article was produced in collaboration with Reno Tahoe