What Fast-Growing Reno Tahoe Can Offer Meetings and Events
The Reno Tahoe area of northern Nevada is easy to get to, easy to navigate once you're on the ground, and is easy to love for meetings and events. Thanks to an economic boom—attracting the likes of companies like Tesla and Google—new and refreshed venues, and a plethora of outdoor activities, Reno Tahoe is catching the attention of people around the country to work, live and play there. 
Just what can this fast-growing destination do for your next meeting or event? Senior Content Director Danielle LeBreck chats with Mike Larragueta, vice president of sales for the Reno-Sparks Convention & Visitors Authority to learn more in this episode of the Meetings Today podcast. Listen or read the transcript below.

This podcast was produced in partnership with Reno Tahoe
Danielle LeBreck: Hello, and welcome to this Meetings Today Podcast. I'm Danielle LeBreck, senior content director for Meetings Today. Joining us today is Mike Larragueta, the vice president of sales for the Reno-Sparks Convention & Visitors Authority, which is a valuable resource for meeting and event planners considering the Reno Tahoe area in Nevada for their next program. Today, Mike will be sharing a little more information about Reno Tahoe and its best lodging options, venues, activities and more. Thank you so much for joining us today, Mike.
Mike Larragueta: Danielle, thank you. And thank you, Meetings Today. It's a pleasure to be here.
Danielle: So, to kick things off, why don't you tell our audience a little bit more about the Reno Tahoe area and some of the top advantages you think it has for meetings and events?
Mike: Absolutely. For me, it's a little bit of a personal story to talk about Reno Tahoe as I began my career here and left, and when I left the region in 2001, Reno was really known as "the biggest little city," a gaming town, a little Las Vegas. And when I returned after spending time in Southern Nevada, and a brief stint in the Caribbean, I came back and the first question I asked myself was, what happened to my biggest little city? What happened to my little gaming town?
And we've just transitioned so much in the last 15 years. A lot of people don't realize that from an economic development standpoint, there have been some major, major companies that relocated to the Reno area—companies such as Switch, Tesla, Panasonic. We like to say as part of our sales pitch that Reno has become the next Silicon Valley, and it's really making Northern Nevada home and TRIC, which is a business park that was developed about nine miles out of Reno, hosting some of these major brand companies, is the largest insert industrial park in the world, about 107,000 acres. And like I said, in addition to Tesla, companies like Blockchains and Google, Switch, it's just unbelievable. 
And of course, what else makes Reno very special and unique is the ease of getting here—the airport, our proximity. We have 11 major carriers that service Reno Tahoe, with Southwest being our largest carrier. We always talk about the ease of Reno in terms of being a 15-minute town. A little inside joke that we all use among our team is that if you've gone somewhere and it took you more than 15 minutes, you're lost, because we say from our airport to our hotels to our convention center is about a 15-minute loop. So, the ease of doing business to the ease from a logistics standpoint, really makes Reno very unique as well. 
And then of course weather, right? Located in Northern  Nevada, we get all four seasons; we get 300 days of annual sunshine. We sit at the base of the Sierra Nevada Mountains. Everybody knows Lake Tahoe, and it's just an absolutely beautiful winter wonderland. But the lake in the summer is gorgeous as well. And then of course, adjacent to Reno is the city of Sparks, which is another economic boom that has thrived in the last 15 years and is growing every year, and a lot of business development in that area as well.
Danielle: Definitely. I was actually in the Reno Tahoe area at the end of the summer and all of that energy and development was really palpable there. So, it's really exciting to hear all of the development that has gone on there. For our listeners, one of the most important things for them when sourcing a location are the event venues and the best lodging options in the area. What are some of the best venues and hotels in the Reno Tahoe area for meeting and event groups, specifically?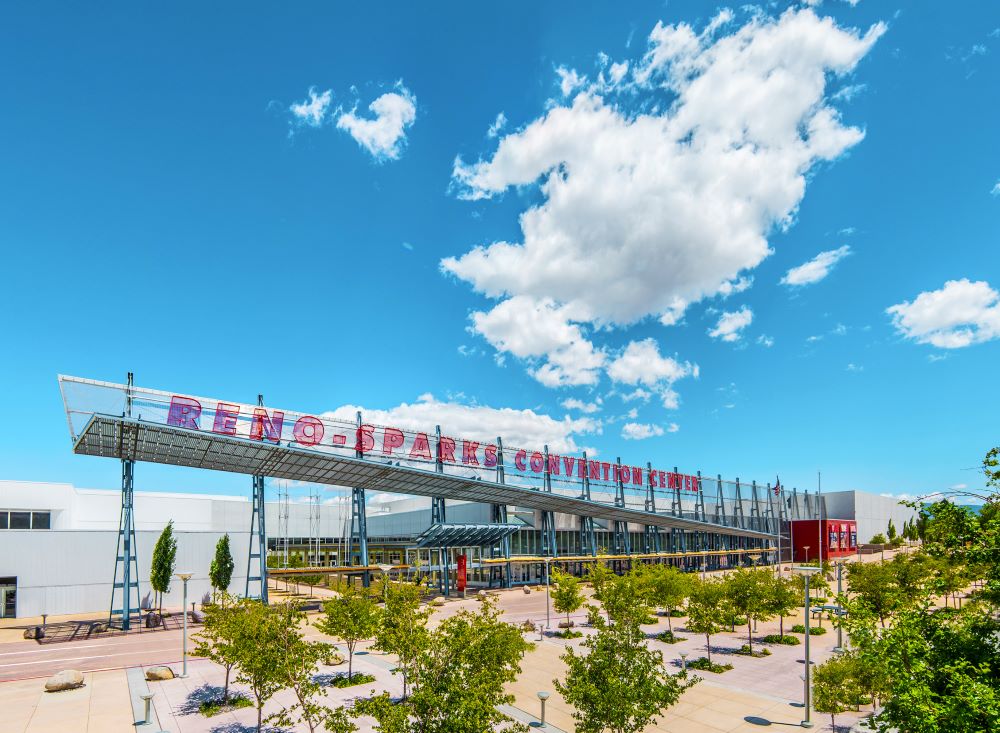 Mike: We're very fortunate from the standpoint of having some very unique venues. You know, one thing that a lot of people don't realize about Reno Tahoe is that we actually manage four of our own facilities. We've managed them for years. We outsourced them to a third party for about three years. Recently, our board of directors voted unanimously for us to bring our venues back in house and so that went into effect in early June of 2022.
Those four facilities obviously are the Reno Sparks Convention Center, which features 600,000 square feet of meeting space, large exhibit halls, 50-plus breakout rooms, and then a large 25,000-square-foot ballroom, but you also feature three other unique venues. One is the Reno Sparks Livestock Events Center, which is primarily used for equine events, the Reno Rodeo. We do some smaller sporting events in that venue, but predominantly it's used for equine, and then the Reno Events Center which is downtown, which is a 56,000-square-foot venue that is predominantly used for concerts, sporting events, but we do put a lot of group business in that venue as we do with the Livestock Events Center as well. And then the fourth venue that we manage here at the RSCVA is the National Bowling Stadium. And the National Bowling Stadium consists of 78 world-class bowling lanes, and then also Kingpin, which is an additional 10 lanes at the street level of the facility. And we reference the National Bowling Stadium as the "Taj Mahal of bowling" and it predominantly is used for the USBC—United States Bowling Congress—which has been visiting Reno for decades, and actually returns this summer, actually the spring into summer with the open, which will represent about 80,000-plus room nights and thousands of bowlers. And they look forward to coming and the opportunity—they look at it as this is their Super Bowl; their opportunity to bowl in the most renowned world class bowling stadium in North America.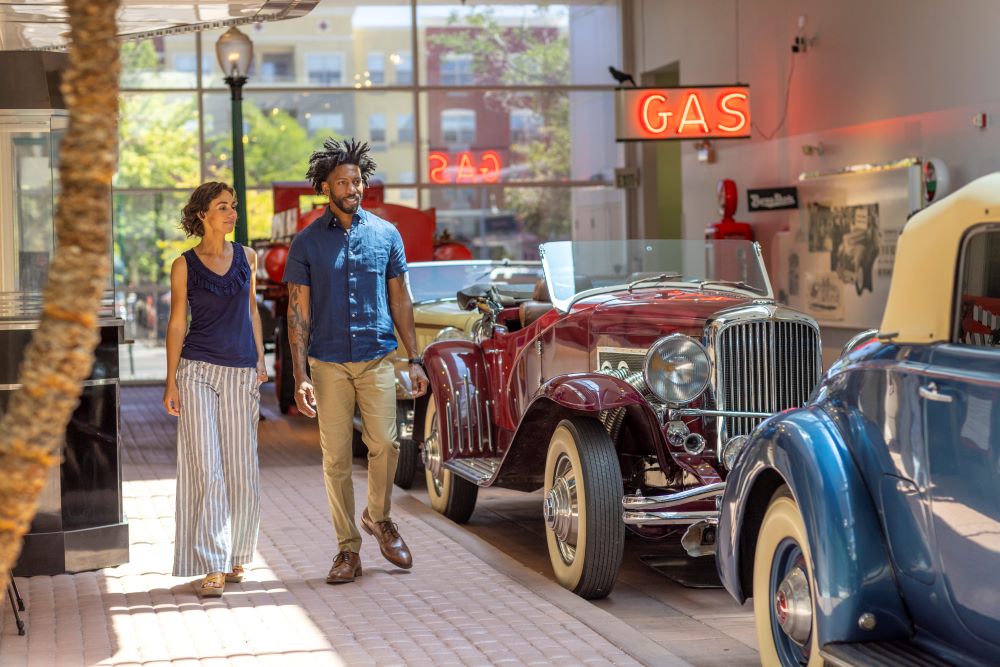 Now above and beyond that, obviously we have some great offsite venues that we use all the time for the group business meetings and convention and also sports segment. And that's National Auto Museum, which is downtown. It can hold groups in terms of numbers anywhere from 50 to as large as 1,200. They just went through a major renovation and added an exterior patio area, which can feature live music, cocktail parties, events, venues, banquets, but inside they also can hold up to another 1,200 people. So, we use that venue all the time. It's very well known. 
In addition to that, as I mentioned, Sparks, which is a connecting city to Reno, developed the Sparks Marina. And that venue has been developed from a retail and restaurant standpoint. And there again, it features trails around the lake, there's fishing, a lot of people get out on their kayaks, and it's literally connected to Reno—you are two minutes away, you don't even know when you go into Sparks from Reno, which is another great attraction that we use all the time. And then a third one that I mentioned is the Nevada Museum of Art, again, located downtown with beautiful rooftop views in the entire city. It offers a sophisticated setting with superb amenities and service.
[Related: 3 Reasons to Book Your Next Meeting in Reno Tahoe]
Danielle: Great and like you said, accessibility is one of the big highlights of the Reno Tahoe area. And I would imagine that all these great venues are pretty close to some hotel options for meeting and event groups. Can you walk through some of the main hotels that you'd recommend for meetings and events?
Mike: Of course, absolutely. So again, we're very fortunate that we have a diverse brand of product within the Reno Tahoe area. We have seven—what we call the major hotels—that have significant inventory and significant meeting space. So just by name, just a few of those that the Peppermill Hotel Resort has over 1,600 rooms and has well over 100,000 square feet of space. The Atlantis, which is also on the south side of the city, has 825 rooms in inventory and actually has a skybridge that is connected to the convention center. And then the Grand Sierra Resort, which is our largest property that we work with, with over 2,000 rooms and north of 200,000 square feet of meeting space and exhibit halls onsite. In the downtown area: The ROW, which is Caesars Entertainment, is made up of three properties with Circus Circus, the Silver Legacy and the Eldorado. Those three properties consist of over 4,200 rooms, and they have over 100,000 square feet. 
I go back to the unique comment that we have to non-gaming, nonsmoking properties located in downtown. Of course everybody, when they think of cities like Reno, they think of gaming, gaming, gaming. Well, between these two properties and numerous select-service properties, which are brands of Hyatt, Hilton and all the brands that fall under those major brand portfolios, are located in the Reno Tahoe area as well. 
The two non-gaming properties: One is Whitney Peak, which is north of 200 rooms. Again, non-gaming non-smoking, indoor-outdoor rock-climbing walls, which is really cool, a very unique amenity that is unique to our destination. And then the Renaissance Hotel is obviously part of the Marriott family, has over 200 rooms, beautiful boutique hotel, and they feature some really cool offsite venue space for bocce ball, Bundox Bocce, and it's bocce ball-themed, but they also have pool tables, arcade games, ping pong. We just did a major program there holding over 700 people in this venue. They had the longest bar in Northern Nevada. They did great food, and it's a really cool venue.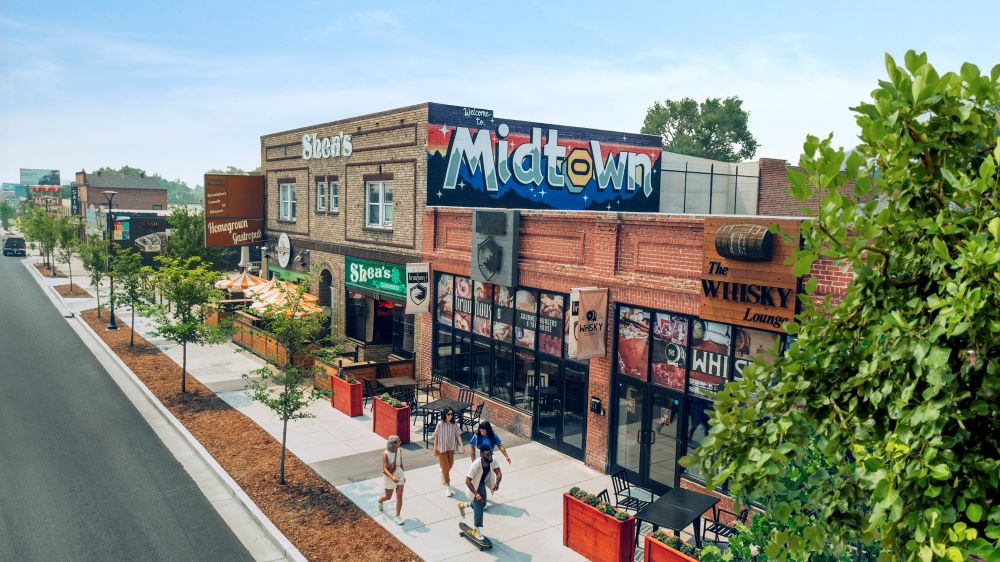 Danielle: Awesome. Sounds like a really great range of properties for groups to choose from. You had mentioned before that the Reno Tahoe area is really fast growing; a lot of companies are bringing business to town. What are some of the other latest developments that you think our audience should know about? 
Mike: Oh boy, I mean that's a very broad question, right? There's so much going on in our community. We've always been known for our outdoor amenities, and they continue to grow as well. If you are an outdoors person from the hiking, the biking, the watersports, the snowmobiling, the skiing, the boarding. I mean, everything is within five minutes of our downtown facility—you literally jump in a car and you are at the base of our Sierra Mountains in five minutes. Obviously, Tahoe is really well known and our closest ski resort is within 30 minutes as it relates to development.
As I mentioned, from the business standpoint, we are seeing continued companies relocating to Reno, we've got an amazing partnership with a company called Edawn, who was responsible for going out and soliciting companies to relocate to the state of Nevada. Obviously, our state has a lot of tax benefits that make it very attractive to companies to relocate here. We also have a great relationship with a tier-one university at the University of Nevada Reno, which is again, literally a half a mile from downtown Reno. So, it's a great foundation for these companies to relocate talent to come and work for them and stay within the city that either they were born and raised in or they've grown to love by going to school at the University of Nevada.
In terms of hotel development, we've had some news recently, which is very exciting. Reno for years has always been, with the exception of select-service properties, not a big brand property location, so you don't see the big Hyatts, the Marriotts, the Hiltons so much; you see more of the independent brands like the Peppermill and the Atlantis, Whitney Peak and the Grand Sierra Resort. But with that, we've had some exciting news that is just literally in the last few months of properties that are relocating or building here. The Tahoe Biltmore, which is in North Lake Tahoe, just announced that they're building a Waldorf Astoria there that will take place in early 2027, in terms of an open date. It will feature 76 guest rooms 61 Waldorf Astoria brand new residences. The design will be a contemporary base that reflects the aesthetics of Lake Tahoe. 
In addition to that, in downtown, Kimpton has announced that they're building a property, and that official groundbreaking took place in May of 2022. It's the first Kimpton boutique hotel in all of Nevada. CAI Investments is a high-profile boutique hotel project on Court Street in downtown Reno as well. The Kimpton, just to go back to that, will feature around 270 rooms, 50 private Kimpton condo residences, 65,000 square feet of office space, 50,000 square feet of meeting space and four restaurants, plus a rooftop bar. 
We haven't really talked about Midtown as much, which is something that didn't exist—literally—when I left Reno in 2001. And it's the area located between South Reno and downtown. The long-term goal there is to literally connect downtown to South Reno—down to where the convention center is located and the Peppermill and Atlantis hotels—and develop retail in a restaurant.
And the city of Reno, about a year ago, completely did a remodel of all the streets, widening the streets, adding a lot of landscaping and lighting and poles that we can use for obviously hanging group names and flags, and a lot of restaurant and retail development has gone into that area. 
It's all about walkability. As you see in a lot of cities around the country, you want to create a culture and an environment where people have the ability to live, work, play. And with a lot of the development of the downtown area of living residential options, it's creating an opportunity for these individuals and these people that now reside in Reno to live and work and play within their area where they reside.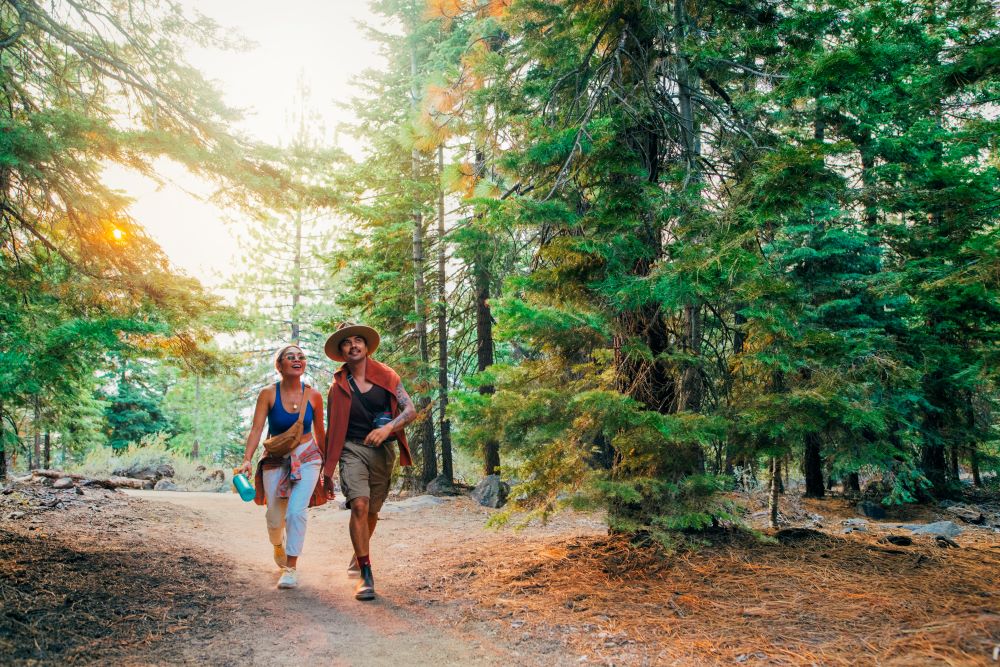 Danielle: Yeah, that's all really exciting stuff. A lot of opportunities for meeting and event attendees to really explore and kind of see what the city has to offer. And that kind of brings me to my next question, which takes us outside of the meeting room and the venues. I know there are a wide range of offsite activities for attendees to enjoy in Reno Tahoe, whether it's for teambuilding, or networking, or even attendees who want to tack on time before or after the program begins or ends. So, in your opinion, what are some of the best activities that you think really can give visitors an opportunity to immerse themselves in the destination?
Mike: Yeah, I'm going to be a little bit redundant on this and I think I answered this question a little bit earlier probably sidetracked a little bit on the actual question you asked, but again, what we are really known for in Reno Tahoe is the outdoors and all of the amenities and attractions that come with being in Northern Nevada and at the base of the Sierra Nevadas and being adjacent to Tahoe, and again that is the world-class biking, hiking, the skiing and snowboarding.
Golf—we have not been known, per se, as a renowned golf destination. And the number of courses that have been built and world-class golf courses within a 30-mile radius of downtown Reno is amazing. I mean, we have a very large concentration of golf courses. And the beautiful thing about our golf—and as you can probably tell, I'm a golfer, so I'm a little bit biased towards talking about golf—  is that the majority of the golf courses are public, affordable and easily accessible. And so, a lot of times when we book, business people will either come in early prior to their meetings or stay a few days after and enjoy a lot of these outdoor activities and, whether they are a hiker or biker, watersports, depending on the seasonality when their meeting is taking place, there's a plethora of opportunities for them to enjoy.
[Related: Meeting Incentives for Group Bookings in Reno Tahoe]
Danielle: Yeah, that's great. So, for our final question today, are there any incentives for the coming year as meeting planners consider the Reno Tahoe area for their next program? Any incentives they should know about as they look ahead?
Mike: Like a lot of CVBs and DMOs and destinations, we have standard incentives that we offer to potential groups to look at Reno Tahoe and Sparks as a possible meeting destination. Some of those that we have are: We offer a $5,000 signing bonus to be applied towards group masters account or expenditures. When they book new business—which is obviously defined as it's never been to the destination before or have not been here in the least three years—as long as that business represents 1,000 room nights or more, no questions asked, we will hand over a check for $5,000 to be used towards, again, their master account of expenditures. 
We have a great program that was in play when I joined the organization over six years ago, called "Come See, Fly Free." This is a hosted one-on-one site inspection of the Reno Tahoe destination, which will help you basically see what we have to offer, right? We'll cover your airfare, your accommodations, your dining, entertainment, recreation, where they come and then we partner with our hotels. And then if the meeting books, our hotels participate in offsetting some of the expense. 
One thing that we like to tout a lot, which has been used in a lot of our advertising the last few years is because we are a lot of one-off unique brands, we will always want to communicate to the meeting planners in the industry in general, that we are one of the few destinations out there that still pays the full 10% commission to third parties and meeting planners, which is pretty unique in the world we live in today in M&C (meetings and conventions) side. 
Then, last, I would close it with is that that we are very fortunate to be able to customize incentives. And we have a great relationship with all of our hotel partners and our stakeholders and our sales leaders. When we're looking at a piece of business or we get an opportunity to bid on a piece of business, we will collaborate with the hotels and we are able to customize an offer that we feel is really something that that piece of business is particularly looking for, that's unique to them, that is relevant, that will help put us in a competitive advantage to bring business to Reno Tahoe.
Danielle: Great. Well thank you so much for providing all that information. That brings us to the end of this podcast today. Thank you so much again, Mike, for joining us and sharing all of your insights about the Reno Tahoe area.
Mike: Danielle, thank you. Appreciate Meetings Today and the opportunity to present to your listeners and we look forward to seeing you all in Reno Tahoe and Sparks soon and happy New Year and have a wonderful 2023.
Danielle: And to our listeners if you want to learn more about planning a meeting in Reno Tahoe, check out www.visitrenotahoe.com or visit meetingstoday.com for more content on this region. A special thanks to the Reno Sparks Convention & Visitors Authority for their partnership on this episode. And thank you all for tuning in to this episode of the Meetings Today Podcast. If you liked this episode, check out all of our episodes where we profile destinations around the world and interview thought leaders in the meetings and events industry. Find them all at meetingstoday.com/podcasts or listen on Apple Podcasts, Spotify, or wherever you get your favorite podcasts. Thanks!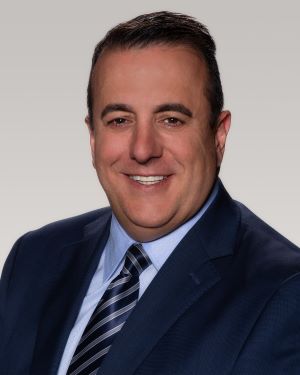 About Our Guest: Mike Larragueta
Mike Larragueta is the vice president of sales for Reno Tahoe. Larragueta directs and mentors the Reno Tahoe convention and leisure sales teams, while providing leadership and strategic direction in the implementation of the organization's plans, programs, goals and objectives in the convention and leisure marketplace. With more than 25 years of tourism sales experience, Larragueta was most recently the executive director of sales for the "Tri Properties" of downtown Reno.
Connect
Read this next: Exploring the Meeting and Event Offerings in Growing Reno Tahoe