3 New and Renovated Illinois Hotels, Renovations at Grand Traverse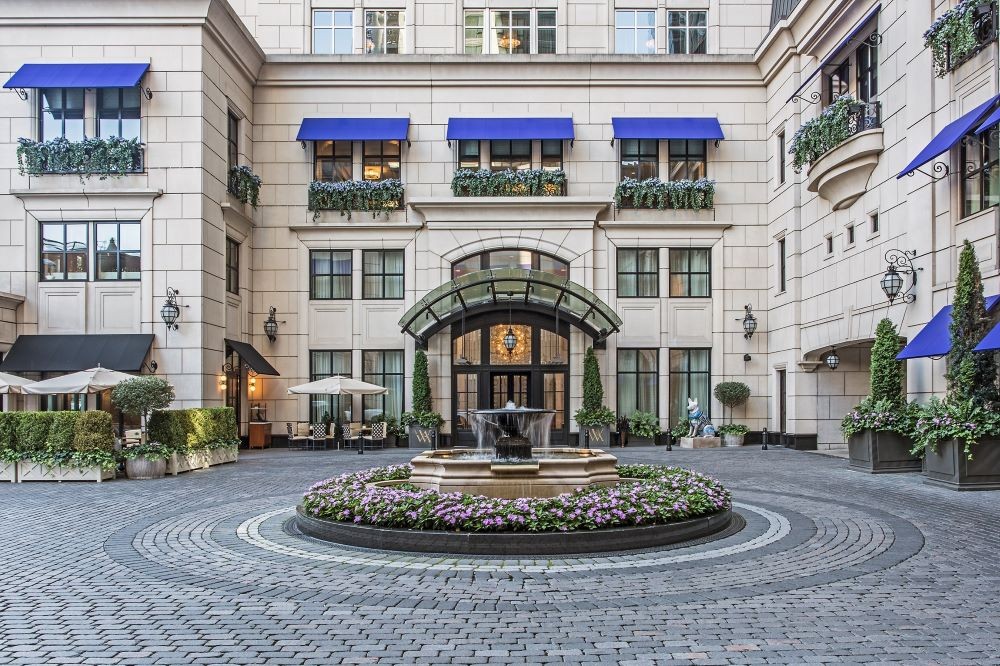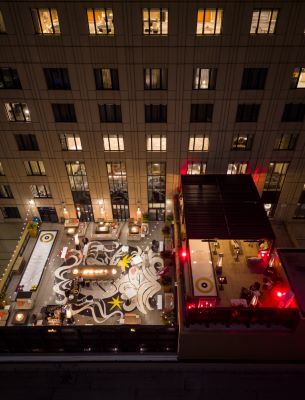 Illinois
The Gwen, a Luxury Collection Hotel, announced the opening of the newly constructed, 1,300-square-foot Gallery Terrace, adjacent to the sixth-floor Gallery Ballroom and featuring panoramic views of downtown Chicago's skyline. The terrace is an addition to the hotel's collection of special event venues and can accommodate up to 70 guests or 320 when combined with the ballroom. 
A retractable pergola covers 75% of the Gallery Terrace, and permanent heaters throughout the space are available for groups to use in colder temperatures. The Gallery Terrace also offers a curling rink for a playful and interactive add-on to events, similar to the hotel's fifth-floor terrace found off Upstairs at The Gwen. Overall, The Gwen offers more than 22,000 square feet of meeting space. 
IHG Hotels & Resorts announced the launch of voco Chicago Downtown and Holiday Inn Chicago Downtown–Wolf Point, located in the city's River North district. Previously a Holiday Inn, the newly opened hotel underwent a full transformation, becoming IHG's first dual-branded voco hotel and Holiday Inn property.
The hotel's renovations include enhancements to the ground floor lobby and public spaces on the 15th floor, featuring a soaring atrium, modern event spaces and a new signature restaurant, Waterview Kitchen + Bar, serving inspired global eclectic fare partnered with staple Chicago favorites. The restaurant features floor-to-ceiling windows and panoramic views of the Chicago River and skyline and serves as a gathering space for smaller groups. 
voco Chicago Downtown offers nearly 25,000 square feet of meeting space, including two ballrooms and a Grand Ballroom located on a private floor. 
Waldorf Astoria Chicago announced the completion of its renovation across the grand chateau-style Gold Coast hotel, including fully updated guest rooms and suites and enhancements to the lobby and spa, a redesigned Presidential Suite and a new, spacious Astoria Suite.
Renovations also introduced all-new F&B experiences like the lobby-level Peacock Lounge, the newly opened Brass Tack and the re-introduced Bernard's cocktail lounge. Brass Track showcases an American Brasserie with a Chicago twist and a menu featuring lobster toast, chicken confit, porterhouse steak and whole roasted walleye.
Waldorf Astoria Chicago offers event space on the hotel's third and fifth floors adorned with custom wall-to-wall carpet, dramatic chandeliers and elegant windows. 
[Related: New and Renovated Historic Midwest Hotels]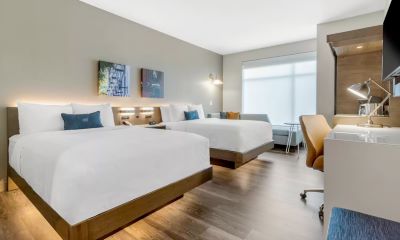 Minnesota
Cambria Hotels announced the opening of Cambria Hotel Minneapolis Downtown, a six-story, 121-room hotel near Cambria Hotel Minneapolis Maple Grove and Cambria Hotel Bloomington Ball of America Minneapolis Airport.
Cambria Hotel Minneapolis Downtown positions guests in the heart of the city's Gateway District—Minneapolis' original downtown—minutes away from popular restaurants, breweries and riverfront attractions. The hotel is a short drive from locations including Target Center, U.S. Bank Stadium, the Minneapolis Convention Center, Gutherie Theater and the University of Minnesota campus.
The hotel offers 322 square feet of meeting space complete with upscale amenities for groups of up to 10 guests, as well as an onsite restaurant and bar. 
A Grand Entrance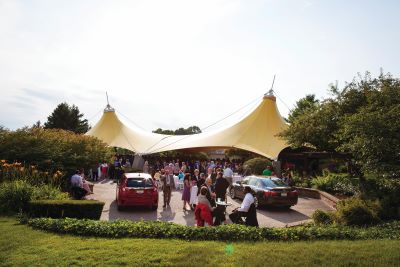 Grand Traverse Resort and Spa announced a $10 million renovation of its original six-story hotel, northern Michigan's largest conference and convention center. Work is scheduled for completion this spring after four years and $13 million in renovations total.
Enhancements include new and updated amenities and total transformations of 242 guest rooms, two junior suites, four hospitality suites and all corridors, as well as refined and rustic touches to decor. The resort itself offers 550 guest rooms total and 86,500 square feet of newly renovated meeting space, including the 19,000-square-foot Governors' Hall and 10,000-square-foot Michigan Ballroom, located off the resort's grand lobby.
The Tower, Mackinac and Peninsula rooms are suitable for smaller and more intimate gatherings, and both indoor and outdoor venues are available for groups between 10 and 2,500 guests.
Read this next: New Illinois Hotels and an Ohio Renovation (October, 2022)