New Illinois Hotels and an Ohio Renovation (October, 2022)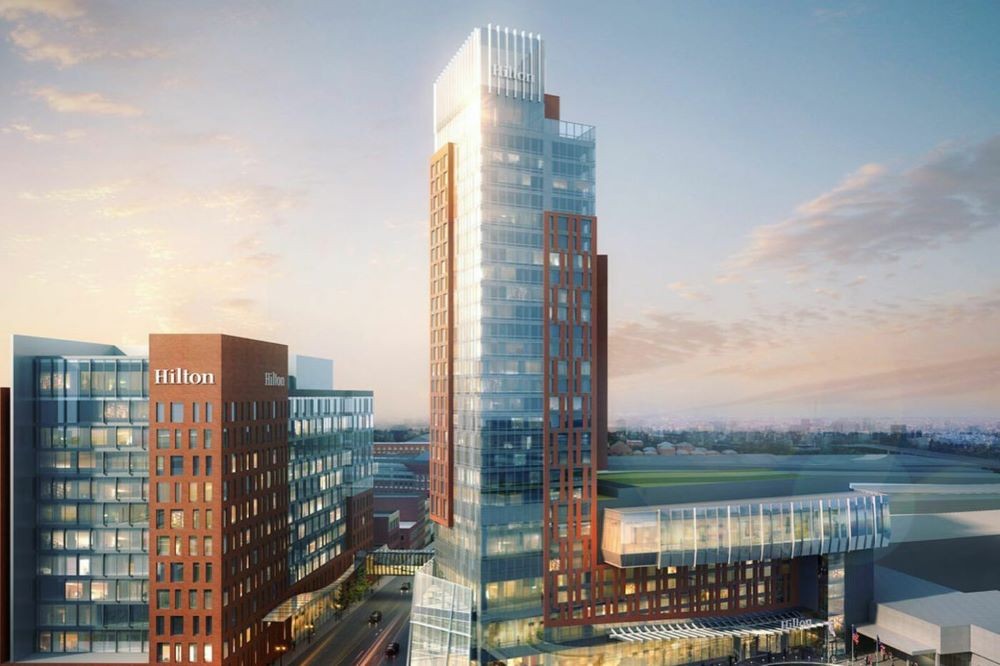 Hilton Columbus Downtown Tower and Exterior
Illinois
In the heart of Chicago and a short walk away from The Magnificent Mile, Hotel Saint Clair stands as Chicago's newest independent boutique hotel. The hotel, which relaunched this month, is housed in a building from 1926 with reimagined interior spaces, an artistic lobby and a variety of dining choices.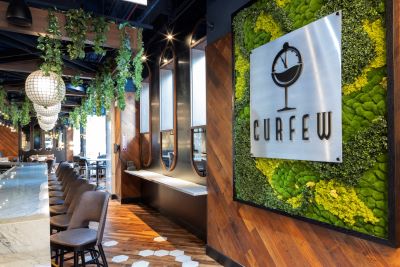 Hotel Saint Clair, which originally opened as Hotel Eastgate, took inspiration from the building's Spanish Revival-style architecture and brick façade, revisiting the building's origins during its rebranding to Hotel Saint Clair, "A Whisper Away From The Most Magnificent Mile."
The 206-room hotel also recently debuted its new restaurant, Curfew, operated by celebrity chef and renowned hospitality developer Fabio Viviani. Curfew's menu features classic American lounge food elevated by Spanish, American and Italian flavors and dining experiences.
Hotel Saint Clair offers amenities for meetings and events including complimentary Wi-Fi, a discounted indoor car park and a 24-hour concierge service, and is located within walking distance from hundreds of restaurants, bars, attractions and offsite meetings and events venues. 
For its fifth opening of 2022, citizenM announced the opening of its first property in downtown Chicago, citizenM Chicago Downtown, on September 21. The newly constructed hotel stands between the Chicago Riverwalk and Millennium Park at 300 N Michigan Ave. and welcomes visitors with an eye-catching mural above its entrance commissioned by Chicago native Nina Chanel Abney.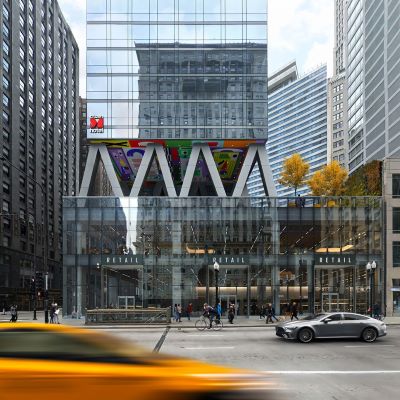 The 47-story building brings 280 new guest rooms to downtown Chicago with access to 25,000 square feet of retail space. Abney's mural, which serves as a "giant Chi-town tribute," transforms the building's exterior 2,000-square-foot terrace into an abstract atmosphere for guests to enjoy alongside a view of the city.
citizenM Chicago Downtown also offers societyM meeting rooms and group-booking opportunities for smaller groups. Meeting rooms can seat up to 10 people and provide Wi-Fi, beverages and features including walls to write on and brainstorm, and catering options are available upon request. 
[Related: Chicago's Meetings and Events Industry Thrives With Local Partnerships]
Ohio
The Hilton Columbus Downtown's long-awaited expansion grand opening has arrived. The hotel's new 28-story second tower, connecting both Hilton Columbus Downtown facilities across High Street, stands as Ohio's first 1,000-room hotel.
The hotel's addition includes a new signature restaurant on High Street, FYR, as well as a rooftop bar, Stories on High, featuring stunning aerial views of Downtown Columbus and a 15,000-square-foot ballroom. Hilton Columbus Downtown is also conveniently connected to the Greater Columbus Convention Center, which features 1.8 million square feet of flexible meetings and events space, including a 114,000 square feet of ballroom space, 75 meeting rooms and the 10,000-square-foot Arnold Plaza.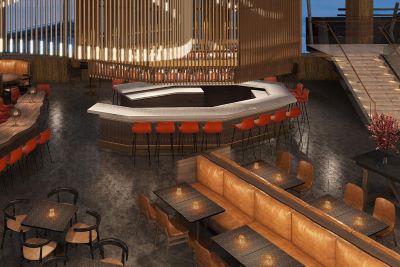 The Hilton Columbus Downtown offers nearly 25,000 square feet of meetings and events space. The hotel's largest room, George Bellows Ballroom, measures 12,558 square feet and can host up to 880 guests for a banquet-style reception. 
[Related: Unique Offsite Venues to Consider for Your Next Columbus Event]
Meeting Without Melting
Located just 20 minutes outside of Chicago, The Drake Oak Brook, Autograph Collection announced it will be transforming its 10-acre gardens of winter dining igloos into small meetings and breakout space as part of the hotel's Igloo Think Tank Team Building program.
A total of six igloos will offer roundtable seating for six, accommodating for a team of up to 36 people. Each igloo—or "think tank"—will feature one flip chart and Break Baskets for purchase, filled with drinks and snacks to fuel the brain.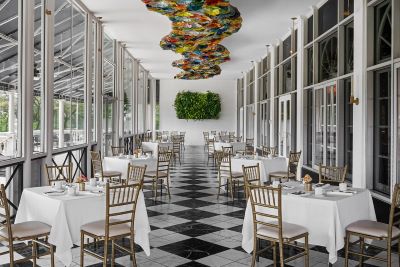 The Drake Oak Brook, Autograph Collection also features a new coffee lounge and evening wine bar, Aroma de Café, which can host gatherings of up to 50 people in an environment boasting more than 20 pieces of original artwork by artists including Salvador Dalí and Takashi Murakami.
Aroma de Café also offers a "Build a Barista" teambuilding session to learn "the art of coffee foam," where teams can compete to win best coffee foam design. The café has a secluded patio with a separate entrance for private dinners, receptions and breakouts, and the hotel's 1,402-square-foot Flower Room features 18,000 lbs. of colorful, hand-blown flowers hanging from the ceiling beside 10-acre gardens for meetings and events. 
Read this next: New and Renovated Mid-American City Escapes and Country Getaways