Why It Is Critical for Life Sciences Meetings to Resume Face-to-Face Events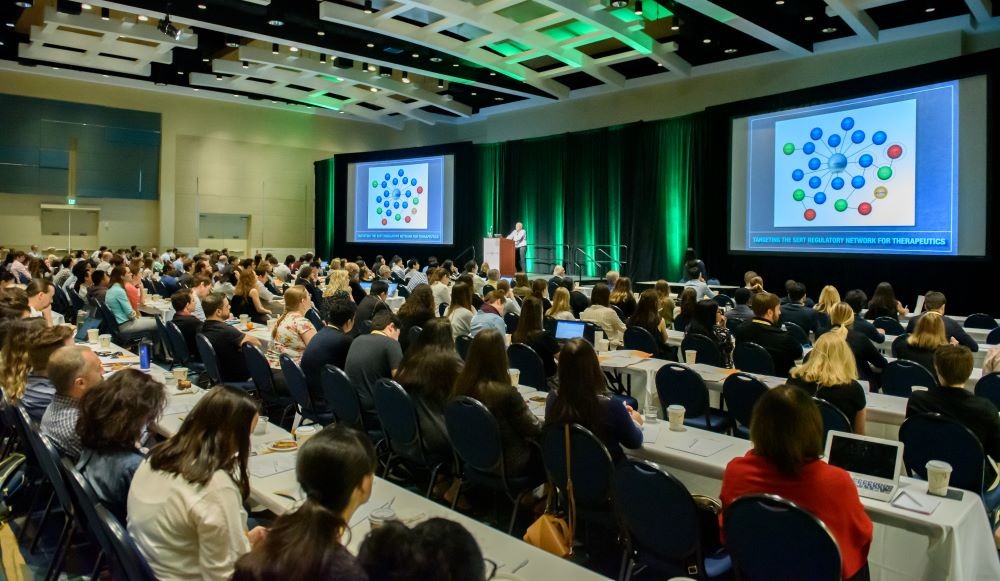 Max Planck Sunposium. Credit: Max Planck Florida Institute for Nueroscience.
Pharmaceutical and medical face-to-face meetings got hit with a double-whammy, in some cases, during the pandemic, as health professional attendees often were pressed into service fighting COVID-19.
And like attendees from other industries and disciplines, virtual meetings alone just didn't cut it. This was especially relevant in the life sciences field, where researchers need to gather face-to-face to share data, dialogue with others in their specialty and peruse the ubiquitous poster board displays that are the hallmark of the segment.
But while face-to-face events faced strong headwinds during the pandemic, the bioscience industry has thrived over the past three years.
According to an October 2022 report, "The U.S. Bioscience Industry: Fostering Innovation and Driving America's Economy Forward" from the Biotechnology Innovation Organization (BIO)—an industry advocacy group that produces major life sciences events—and the Council of State Bioscience Associations, the bioscience industry in particular has thrived during the pandemic.
[Related: 3 Medical Meeting Compliance Programs for Planners]
Key takeaways from the report include the following:
The U.S. bioscience industry employed 2.1 million employees across more than 127,000 U.S. business establishments in 2021.
As the overall U.S. economy shed 1.5% of its job base, the biosciences industry has increased employment by 11% since 2018.
In total, the bioscience industry's economic impact on the U.S. economy amounted to $2.9 trillion in 2021, as measured by overall output.
Biotech companies—especially small and mid-sized companies—undertook a monumental effort to develop COVID-19 vaccines and therapeutics, with 747 novel compounds in development currently.
[Related: 4 Questions Medical Meeting Planners Should Be Asking When Choosing Destinations]
Apart from the positive economic impact, the very likely possibility that this type of global pandemic may be repeated—and amplified—sooner rather than later is perhaps the best argument for the need for life sciences meetings.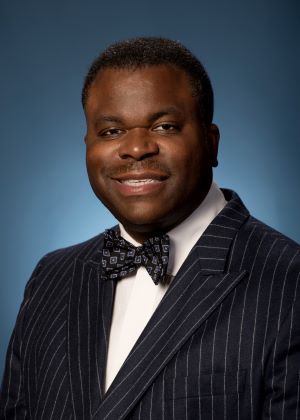 "It really has made all of America aware of the importance of medical research and the need to support research innovation, and the urgency of it, quite frankly," said Dr. Patrick Oates, Ph.D., senior vice president, corporate strategy and business development for EMSCO Scientific Enterprises, a distributor of laboratory supplies and equipment, chemicals and pharmaceutical excipients. "As a nation, we were able to develop vaccines very quickly, unlike any other time in history, in my opinion. Not only are doctors and researchers thinking about Covid and influenza, but everyone is thinking about it. It has become a subject matter that everyone is conscious of and reading about. Consequently, I think life sciences has become more of an area where everyone is talking about it, and not just everyone that is engaged in it on a daily basis."
As current chair of PHL Life Sciences, a division of the Philadelphia CVB, Dr. Oates is a proponent of bringing pharma and medical meetings to the Philadelphia area, which because of its large number of medical schools and institutions, is one of the world's leading life sciences meetings destinations.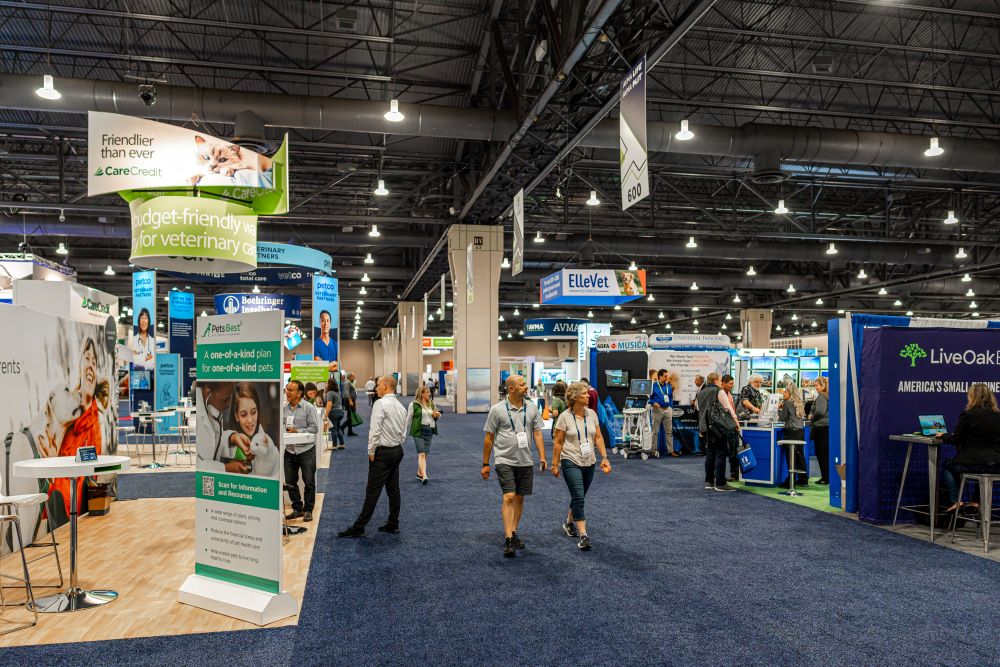 Medical Meetings: A Matter of Life and Death?
Dr. Oates is one who believes that the current pandemic could be a precursor to even deadlier, more easily transmissible versions, so face-to-face gatherings of the top medical minds are especially important to get back to full steam.
"I think we'll see the need for more researchers and thought leaders in life sciences to really come together to think about how we address what The New York Times calls a 'Tripledemic': Covid, influenza and RSV (Respiratory Syncytial Virus)," he stressed. "I think it's going to be absolutely critical that researchers and clinicians engage in research and thoughtful dialogue in addressing these issues.
"Because of Covid, people were concerned of even being in the same room with someone," he continued. "Now we understand what measures need to be taken to slow the spread of these respiratory diseases, so people are comfortable to be in the same room. Alternatively, more people probably know about Covid than they do about cancer. That kind of education for the layman leads to greater understanding and heightened awareness."
[Related How Pharma Meetings Have Adjusted to the Virtual World]
Dr. Oates added that despite the current acute relevance of the field of immunology, medical meetings are also far-reaching, with the science of agriculture a rapidly emerging discipline, especially in terms of recombinant DNA and food production. Getting the message out to communities about the economic impact of medical meetings will be key to the future of the segment.
"I'd like to see an event that really speaks to the life science industry and its impact on local economies, and how we can be strategic in how we can coordinate meetings forums and conventions of the life science nature, and really using that as a springboard for local economic workforce development," he said. 
Sunny Days Ahead
One symposium in the field of neuroscience that is excited to get back to face-to-face is the Max Planck Florida Institute for the biennial Neuroscience's Sunposium—an apt title, being that the event is based in sunny West Palm Beach, Florida, and the institute is in nearby Jupiter.
The conference, held at the Palm Beach County Convention Center, is expecting a little over 400 attendees March 6-8 and is comprised primarily of scientists and researchers, with students at all levels of expertise also participating.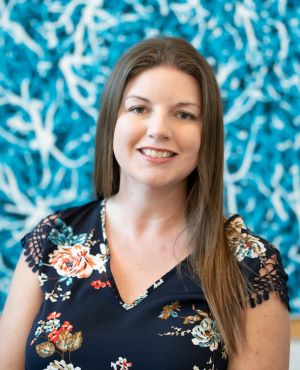 "We have researchers that are going to be talking about all aspects of neuroscience, from the molecular level to neural circuits, and it's really exciting because this is some of the most cutting-edge information out there—people are sharing the latest findings," said Katie Walsh Edwards, head of public affairs for the South Florida-based arm of the global Max Planck Society for the Advancement of Science, based in Munich, Germany. "In some cases, some of this stuff hasn't even been published yet, so it's a really great opportunity for people to collaborate, to get new ideas to stay on top of the latest trends in neuroscience."
The parent organization, Max Planck Society for the Advancement of Science, has more than 80 different institutes in Europe, with most in Germany, and is run by scientists who study a wide variety of scientific topics. The Florida institute is the only one in North America and focuses on neuroscience. 
After canceling its 2021 Sunposium, Edwards, her colleagues and attendees are excited to gather in a collegial environment that just can't be replicated online. The Institute did not attempt to hold the event virtually during the pandemic and did not have a Sunposium scheduled in 2022 because it is only held every two years.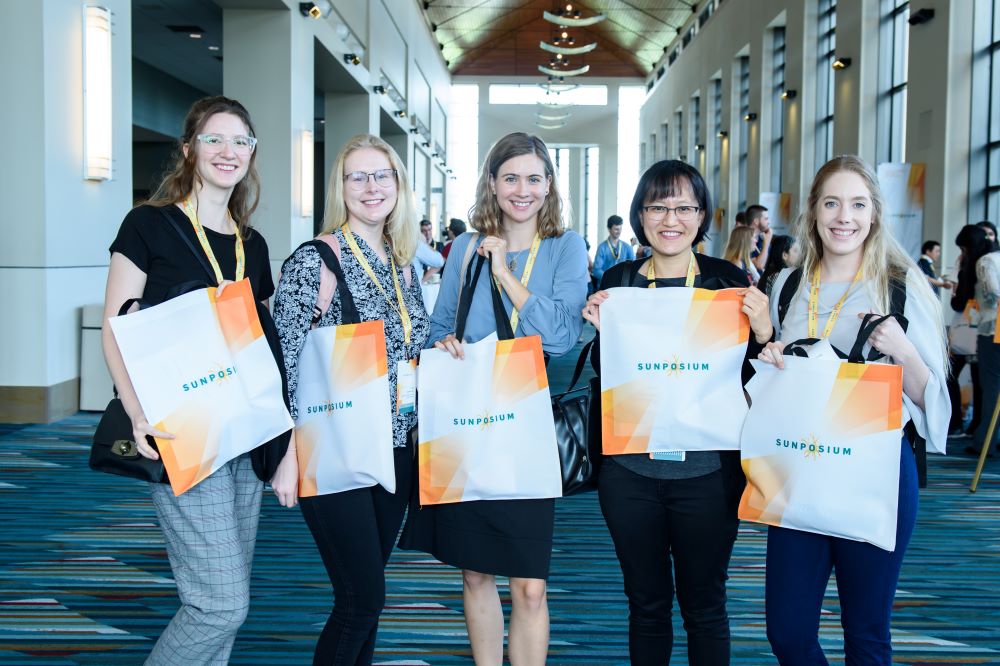 "No, we didn't switch to virtual, it's just not the same. I think there is an organic transfer of information that happens when you meet face to face that doesn't happen online—conversations feature a little bit more-natural questions," Edwards said. "Of course, you can do presentations online, and people can share their research results online, but really, a lot of what happens at these conferences is meeting somebody over coffee or walking up to a poster that you didn't even know you wanted to see and finding someone who you're interested in their work. So, it's just really more of an organic situation where people have the opportunity to build these connections and meet people and get new ideas—find inspiration."
[Related: 5 Cities That Are Raising the Bar for Medical and Pharmaceutical Meetings]
Behold the Poster Board Session!
One often ubiquitous element of life sciences meetings, and especially ones that feature a lot of researchers, are poster board sessions where attendees can check out the most cutting-edge research from colleagues on large-format poster boards and often interact with the authors on the fly. This old school-style format may well be considered the "anti-Zoom."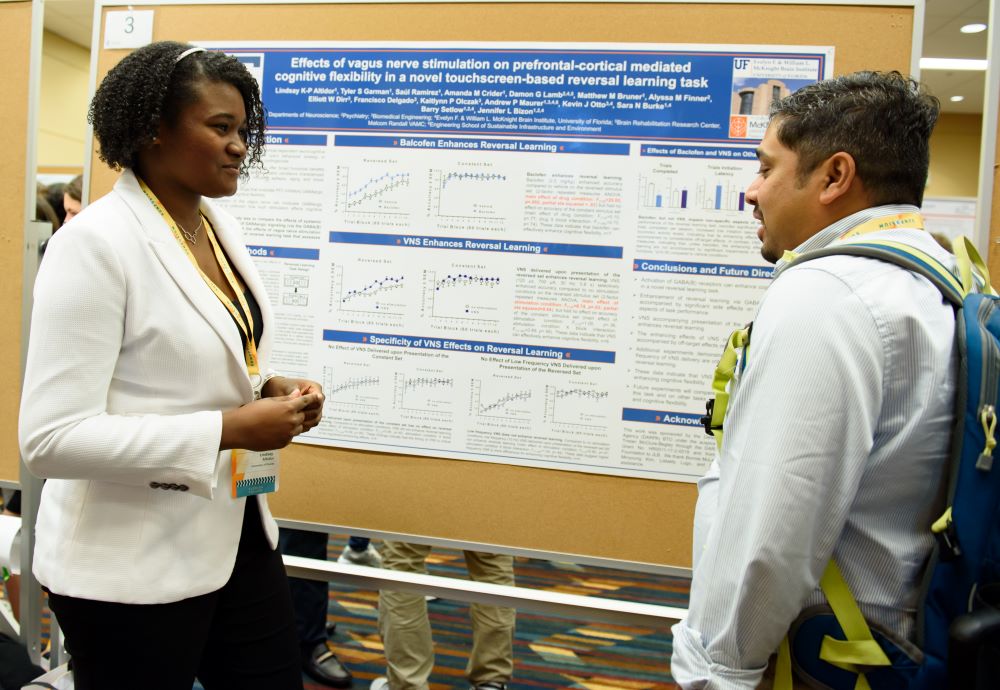 "Think about an elementary school science fair, but then take some of the most complex topics in neuroscience and have it all laid out—and then we have an entire exhibit hall full of this," Edwards said. "So, you can just walk down rows upon rows, meet people that are doing every aspect of neuroscience research. This is a great way for early career-stage people to start sharing their research. A lot of the speakers are later-stage, more established neuroscientists, but for people who are still getting their PhD or postdocs, poster sessions are their way of communicating their science and sharing what they've learned about neuroscience."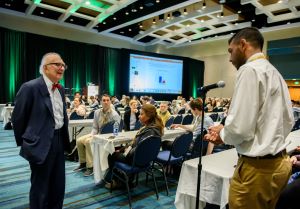 Other features of the Sunposium include an exhibit hall with sponsors where "Technology Spotlights" educational sessions will be held, as well as a mechanical workshop with highlights that include electron and core-light microscopy.
With science being the be-all, end-all of the Sunposium, it may not be surprising that attendees typically have little time, or even interest, for scheduled offsite programs such as tours and dine-arounds.
"The last time we did the Sunposium, we actually did organize offsite activities, and we found that everybody was so enthralled by the science that it was actually a challenge to get them to leave and try to go to the beach or to do all these things," Edwards said. "We do have a networking happy hour during the poster session where food and drink will be provided, but for the most part, it's all about the science, the presentations, and then they have the opportunity to go out for meals on their own and find out everything they want to find out about downtown West Palm Beach."
Read Our Free Pharma eHandbook: Pharma Meetings Revisited