Walkability, Ocean-View Venues and a Revitalized Hotel Product Make Santa Monica Stand Out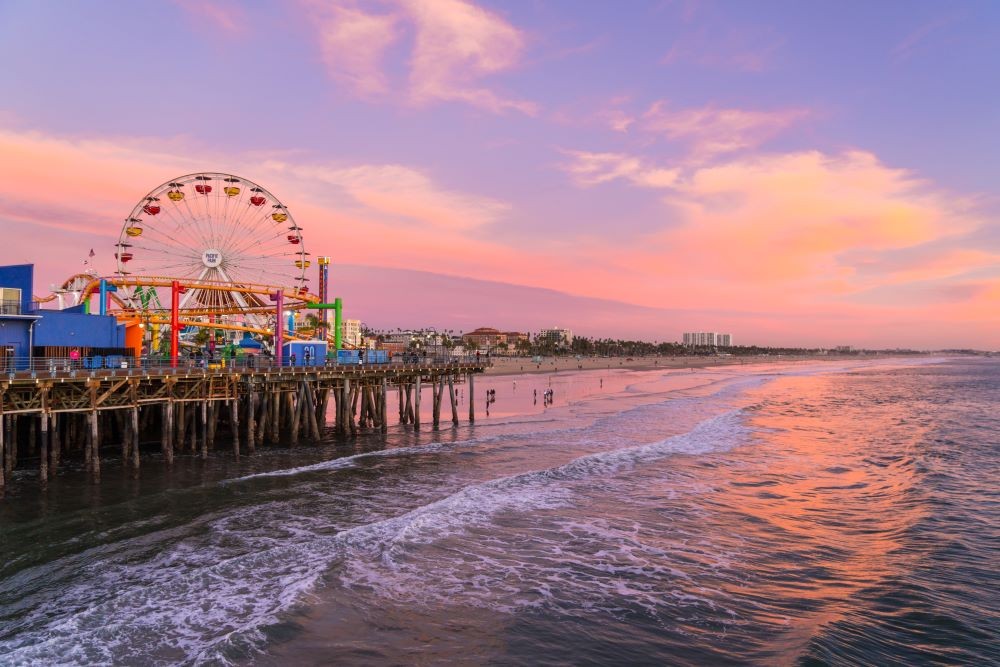 Santa Monica may be only eight miles from Los Angeles International Airport (LAX) and surrounded by the City of Angels on all three sides, but this beachy neighbor is a destination of its own.
"We are L.A.-adjacent, but we are Santa Monica," said Ozzie Otero, national sales manager, global business development for Santa Monica Travel & Tourism. 
Perfect for smaller meetings 25-125, Otero said Santa Monica is popular with high-end corporate retreats, sales kick-offs, leadership outings and other special intimate gatherings—but that's not to say larger groups can't take over area.
"We've had a city-wide in Santa Monica for 23 years called AFM that buys out the Loews and contracts with 20 additional hotels," he said. "A lot of our hotels work very well together for overflow."
Santa Monica's compact size and walkability, flexible beachside indoor/outdoor venues and an explosion of renovations to its core meeting and event properties are just a few ways the destination stands out from the hustle and bustle of Los Angeles. Following, we dig into the details.
Walkability
One of Santa Monica's key advantages? In a metro area where traffic is notorious, a walkable beach oasis is highly desired, and Santa Monica delivers. 
"I think the walkability for groups is quite stellar," Otero said. "We're 8.2 square miles of city. And really about four to five of those miles are residential, so downtown Santa Monica really consists of about 3-4 miles of walkability. And of the 41 hotels that we have, I would say that 35 of them are in downtown Santa Monica. If a group is being housed at one hotel, they can walk to all the offsite dinners and experiences."
In addition, Otero said that pre- and post-trips in Santa Monica are popular with meeting attendees, and if they want to explore Santa Monica, renting a car isn't necessary. 
"They don't need to get any Ubers—they can walk to everything," he said, offering the following example. "If I know a group is at the Fairmont, I'll create a full itinerary with activities and dinner recommendations offsite all within walking distance. And when I'm saying walking distance, there's really nothing more than a 20-minute walk."
The beach and the iconic Santa Monica Pier are within steps of many hotels as well, completing a relaxing getaway before or after a meeting. Even the Santa Monica Proper Hotel, which Otero says is the farthest property capable of hosting large meetings, is only a 20-minute walk from the beach.
[Related: Anaheim's Strong Recovery Fueled by New Developments]
Unique Venues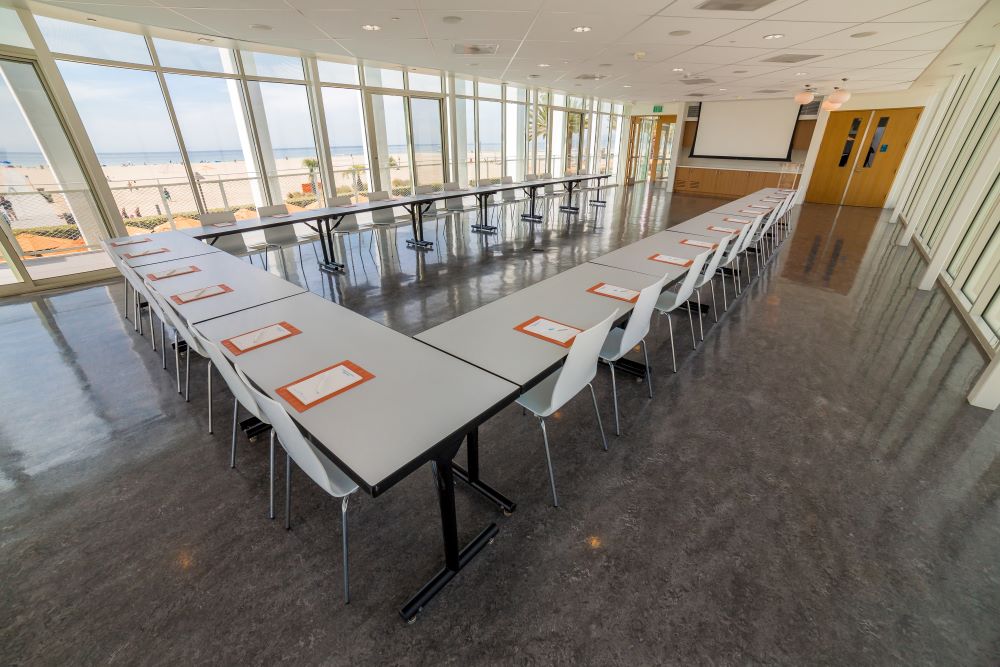 As with many beach destinations, flexible indoor and outdoor venues are key. Santa Monica takes every advantage of its oceanside locale and has a host of unique venues outside of its many hotels.
Annenberg Community Beach House is one such venue. It's the only public beach house in the nation. The venue was once the site of Marion Davies' Gold Coast Estate. Following a refresh in 2021, the five-acre venue offers a garden and courtyard for outdoor events for 100-280 people and a 10,000-square-foot deck surrounding Marion's pool—one of the original estate structures that still remains. A variety of indoor meeting spaces are available as well, with the largest room able to accommodate groups of 120. 
"It is one of the few venues that's beachfront where you can have a meeting for a day and have your lunch with your toes in the sand," Otero said. 
The 35,000-square-foot Barker Hangar is also a popular option, hosting previous events like the MTV Movie Awards and the Kids Choice Awards, food and art festivals and more.
"Especially considering that we don't have a convention center, I do think that it is pretty special that we have a space like that," Otero said.
For wow-worthy offsite dinners, Otero recommends The Victorian, which is a historic house that can host up to 300 people. Located on Main Street just a block from the beach, the revamped home has turned into a popular restaurant and nightlife spot and has a 6,000-square-foot outdoor garden and patio.
Though not an offsite venue, the 297-room Fairmont Miramar Santa Monica & Bungalows cannot be overlooked. Set above a bluff overlooking the Pacific Ocean, the hotel has been a fixture in Santa Monica since the 1920s. More than 64,000 square feet of indoor and outdoor space for groups of up to 900 can gather here. Don't miss a chance to meet under the Moreton Bay Circle's 140-year-old fig tree, which is the second largest of its kind in California. 
[Related: 8 Unique California Rooftop Venues for Private Events]
Renovated Properties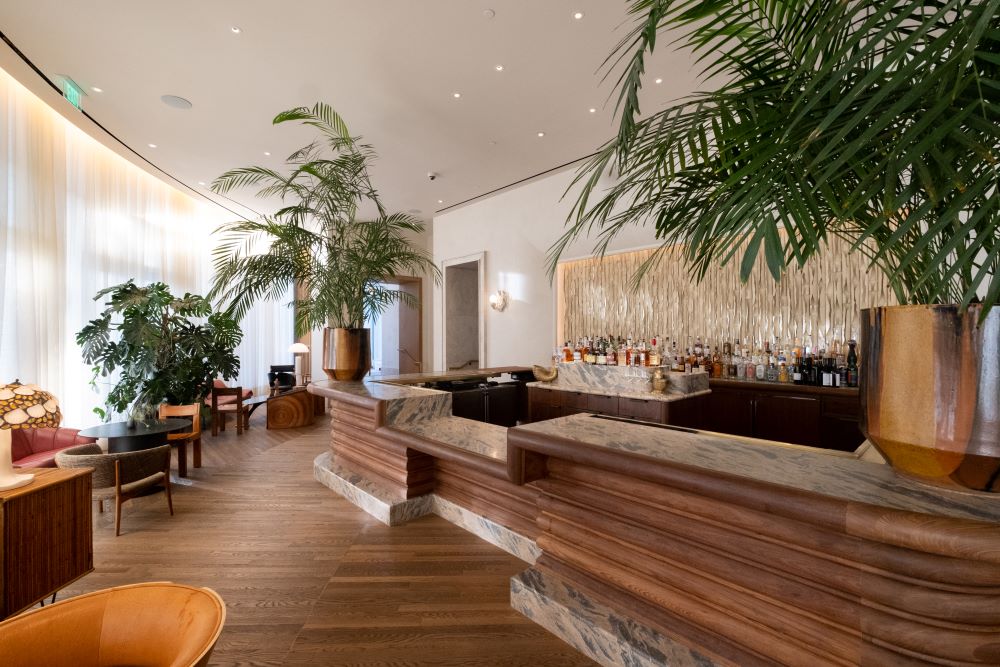 Forty-one hotels are packed into Santa Monica's city limits (in addition to more than 400 restaurants!), with the majority of the product in downtown Santa Monica. Following the trend of many destinations around the U.S. since the onset of the pandemic, Santa Monica saw a furious pace of renovations to many of its properties—which, in a destination that doesn't have much more space to build out, is crucial to its success as a meetings destination.
"Santa Monica is not Scottsdale; we're not Vegas. We don't have land to expand on. So, when our hotels rebrand and renovate, it gives us a new life," Otero explained. "And with so many doing it, we're going to be representing an entirely new destination within the year. So, we're super excited about that."
Some key properties upgrades include the following:
Santa Monica Proper Hotel opened in 2019, adapting a historic building into a luxury offering with 267 rooms and suites plus four meeting rooms, a ballroom, courtyards and terraces, and Calabra, the area's only rooftop pool-deck-restaurant with panoramic ocean views.
Hilton Santa Monica Hotel & Suites opened in 2021 following a revamp to the former DoubleTree property. Eighty percent of the hotel's 286 rooms are suites, and for events, seven meeting spaces spanning 7,000-plus square feet of space is available. It's also within walking distance to the beach and pier.
The Pierside Hotel is fresh off its opening this past January following a multimillion-dollar renovation, sitting across the street from the famed Santa Monica Pier and featuring floor-to-ceiling windows in each of its 132 guest rooms to open up views of the Pacific and Santa Monica. Private event space is available for small groups and retreats.
The Georgian Hotel is undergoing a refresh. The property has been a fixture in Santa Monica since its original 1933 opening, hosting Hollywood actors throughout the years. The renovation of the 84-room property will feature a restored Art Deco design.
The Beacon is the first Sonder property to open in Santa Monica and is set in the original 1928 building, and transports guests to Old Hollywood with its Art Deco cabana and rooftop overlooking the Pacific Ocean. A full launch of the F&B program is coming this year.
Otero also noted that more renovations are on the horizon this year, including to the Loews Santa Monica Beach Hotel and Le Merigot, the latter of which will be rebranded in Marriott's Autograph Collection when it reopens.
Connect
Santa Monica Travel & Tourism
(800) 544-5319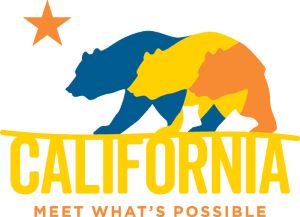 This article was produced in partnership with Visit California