Dear Ashley: Creating Opportunities for Local Communities to Engage in Destination Events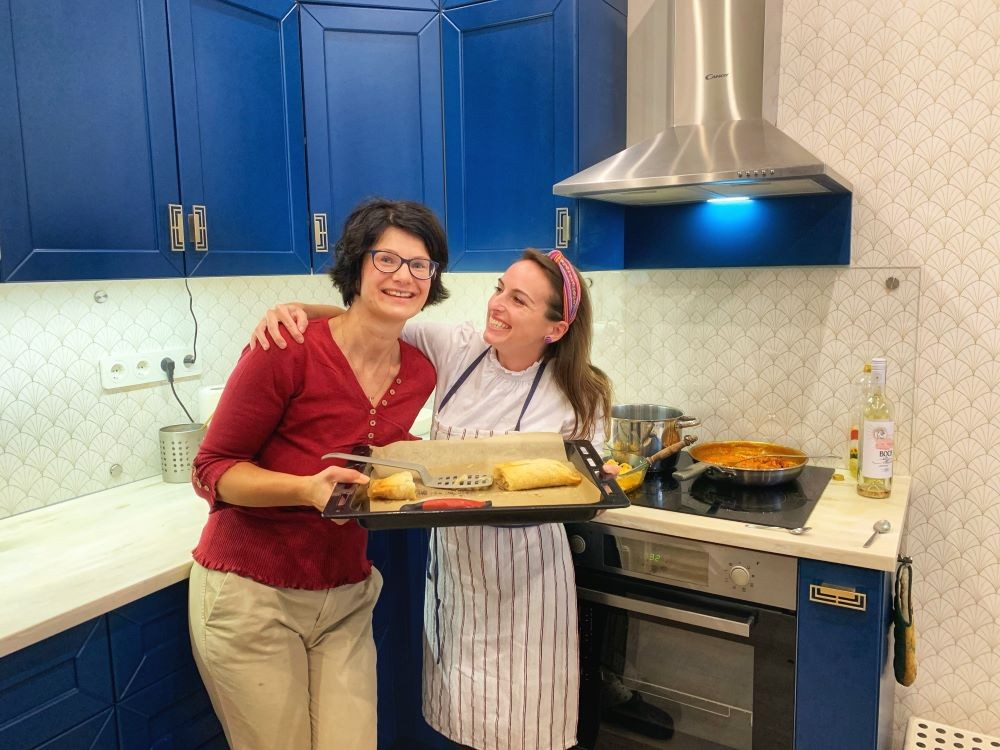 Learning to cook chicken paprikash from local chef, Brigi, in Budapest, Hungary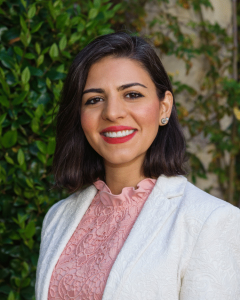 Dear Ashley, How can we create opportunities for local communities to engage in our destination events?
Sepideh Eivazi, Director of Global Accounts, Elevated Meeting Solutions
Dear Sepideh,
As a full-time traveler and an event leader, I think about this question all day, every day. There are so many fun and unique ways to invite local communities into the event experience.
Like most good things, it takes time, thought and partnership. But if we do it—and we do it right—we are able to uplift local leaders and more authentically connect our attendees to the destination.
Here are some of my favorite ways to get started.
Organize a Mini-Market With Local Artisans
I think of markets as the heartbeat of the community. In seeing the different handmade crafts and home-cooked treats, you are able to get a sneak peek into the destination's culture, traditions and history.
So why not bring the market to your event?
Work with your on-the-ground partners to create a mini-market by inviting local artisans to showcase and sell their unique items at your event.
If you are already incorporating a gifting experience into your event, make the mini-market your gift. It is a perfect way to engage local crafters while also supporting the community. You can give your attendees little coupons so they can "pay" for their favorite item. Or even better, give them the local currency to use so they get another opportunity to learn about the destination.
Pro Tip: If you are planning a multi-day event, host the mini-market early in the agenda so attendees can connect with locals right away.
Hire Community Bands as Your Entertainment
Entertainment is a core part of creating a vibrant setting, but oftentimes, events bring in bands to sing cover songs that attendees are already familiar with. If you really want to spice up the event experience and give it a local touch, dedicate your entertainment budget to a community group.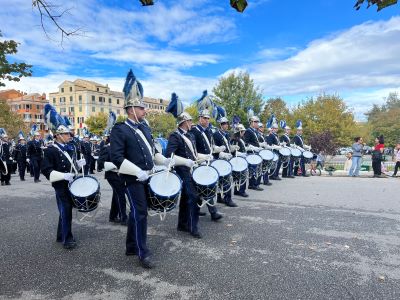 Reach out to nearby schools, colleges, community bands and dance studios, and ask if they are interested in performing for your event. If you do move forward with hiring a local group, make sure to learn about the context of the cultural performance as well. This way you can educate your attendees about its meaning and history.
Recently, I had the opportunity to see village bands in action while I was living on the island of Corfu, Greece. The community came together for its annual celebration to honor Saint Spyridon, who was known for saving the island and all of its inhabitants from wars and many plagues. I learned that the songs the bands played were focused on sharing their gratitude for the many miracles the saint performed. I also learned that Saint Spyridon is such an important part of the island's history that half(!) of the residents are named Spiros or Spiridoula as a way to keep his memory alive. The whole day was fun and vibrant, but learning about the significance of the celebration and the songs made the experience even more meaningful.
Pro Tip: If you aren't able to hire a band and still want to weave in local entertainment, work with a DJ or make a playlist that has songs featuring local musicians.
Host Your Event *in* the Community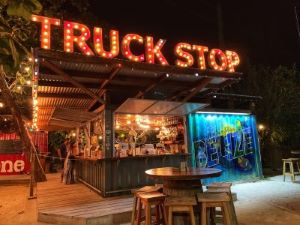 As you are considering the perfect places to host your event, don't forget to add community venues to your list. Parks, playgrounds, schools and community centers make for excellent event canvases.
One of my favorite community spots for an event is a food truck park. The food is the cuisine the locals like, so your attendees will get a real taste of the destination. Plus, they have a variety of food options to meet diverse dietary needs and preferences.
Other perks are that food truck parks can be privatized, and they often have unique decor, games and seating already set up.
[Related: Dear Ashley: How Can Teams Be More Culturally Sensitive in Planning Destination Events?]
Invite a Community Leader to Share a Skill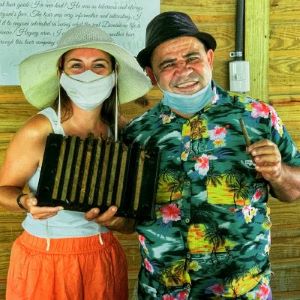 Every destination has a special talent that is only true to their culture. The key is finding out what it is and figuring out how to engage your attendees in it. That's where local leaders shine. Locals know everything about their land, making them the perfect professors to teach your attendees a new skill.
They could share anything from dancing, cooking, mixology and language classes to something where attendees can get more hands-on—and perhaps a little dirty. Think cigar-rolling in the Dominican Republic, graffiti painting in Chile, lei-making in Hawai'i or beehive building in Slovenia. All of these activities highlight what the destination values and nurtures. And what's great about all of them is that they can be taught onsite at your event, or you can take your attendees to the natural area where the activity exists.
[Related: Dear Ashley: How Do You Differentiate Respecting Local Culture and Cultural Appropriation?]
Plan a Pre-Event Experience to Learn About the Destination
Don't wait until your event to connect your attendees to the community. Give them the opportunity to learn and engage before they arrive.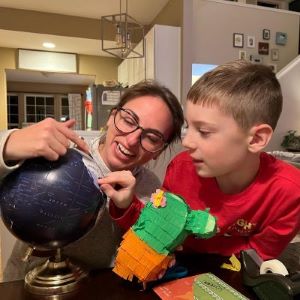 You can do this by hosting a pre-event virtual activity with your local partners or even by sending a fun destination-themed gift to your attendees.
Before I headed to a recent event in Mexico with Team Achieve, I spent an evening with some friends and their little ones. We themed the night around Mexico and learned all about the country I was headed to. 
We had tacos for dinner and opened up a special activity kit I ordered from Little Passports (a subscription service that I love). The kits invite kids to explore countries through hands-on activities, stories and souvenirs.
We pulled out and dusted off the old-fashioned globe to familiarize ourselves with Mexico's location, practiced pronouncing new words and rolling our Rs, read stories about sugar skulls and Dia de Los Muertos (Day of the Dead), learned about Frida Kahlo and the significance of her artwork and spent hours making a mini cactus piñata.
It was such a fun night filled with engaging stories and activities that I know inspired and educated all of us in new ways.
[Related: Dear Ashley: No Site Visit? No Problem. Assess Your Destination From Afar.]
All of these ideas put local communities front and center in the event experience and give them the stage to be able to share their unique skills and knowledge. Plus, incorporating these ideas into your agenda will give your attendees the opportunity to authentically interact with locals and learn how the destination honors their history and values their present-day life. 
When event leaders invest in inviting local communities into the gatherings we host, we build stronger ties to the community, support local leaders, create more meaningful memories for our attendees and, in doing so, we play a part in preserving the destination's culture.
Continue being curious,
Ashley
Looking for advice on how to build authenticity into your events? Or do you need help thinking of ways to immerse your attendees into the local culture for your next destination event? Share your questions with Ashley at @ashleyroseontheroad on Instagram or email Ashley at alawson@achieveincentives.com to be featured in the next Dear Ashley column.