Offsite Venues, Sights and Activities for Greater Chicagoland Meetings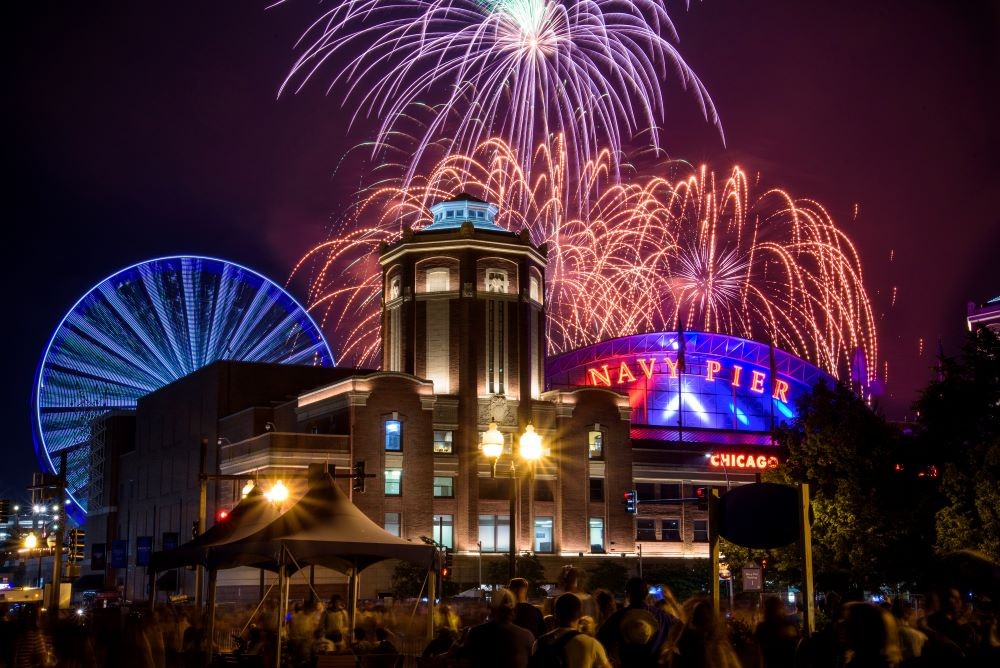 Since 1885, when the former Home Insurance Building stretched 138 feet into the air on the corner of Adams and LaSalle Streets and went down in history as the world's first skyscraper, Chicago has beckoned visitors from across the globe with sites and attractions as one-of-a-kind as the Windy City itself. 
Not even a decade later, the World's Columbian Exposition of 1893 introduced more than 27 million people to Chicago and the inventions that would make it one of the biggest and busiest cities in the U.S., including the Ferris wheel, still a staple of Chicago's iconic skyline today, alongside the 135 skyscrapers lining the coast of Lake Michigan. 
A city of firsts, Chicago is a trend-setting destination, and its list of unique offsite venues, sites and attractions is nothing short of spectacular. Introduce your attendees to Chicago and its suburbs in the most authentic way possible by adding these venues and activities to the agenda for your next Windy City gathering.
Downtown Chicago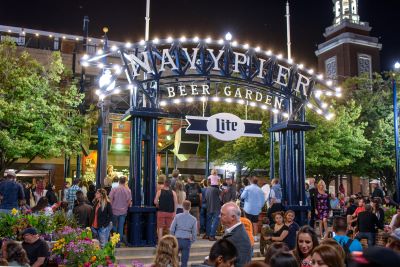 The downtown area of Chicago is 77 neighborhoods of endless offsite venue and attraction opportunities. One staple and iconic choice is Navy Pier, where visitors can stroll 3,300 feet out and over Lake Michigan, turn around and catch a breathtaking view of the city's skyline—and, yes, the famous Ferris wheel is a sight to behold, too. 
Upon completion on July 15, 1916, Navy Pier was the world's largest pier—another famous Chicago first leaving a lasting legacy. The lakefront location offers 34 meeting rooms adjacent to its main exhibition space, Festival Hall. The space is more than 170,000 square feet and can be divided into two separate halls featuring 60-foot ceilings and an eight-truck dock for seamless loading and unloading.
Sable at Navy Pier, Curio Collection by Hilton offers elevated accommodations, unique dining experiences and the nation's largest rooftop bar (yes, another Chicago first!) with unmatched views of the lake and Chicago's famous skyline. Lynn Osmond, president and CEO of Choose Chicago, says the sight is one of her favorites. 
"We've also got our incredible museums, of course. The Art Institute always ranks No. 1 on TripAdvisor, and we've got the Museum of Science and Industry, the Field Museum," Osmond said. "All of these are really great places and offsite locations to have private parties. In fact, we hosted some guests [February 2] at both the Shedd Aquarium and the Field Museum. You can be at the bottom of SUE [the T. Rex] and have a reception with a penguin."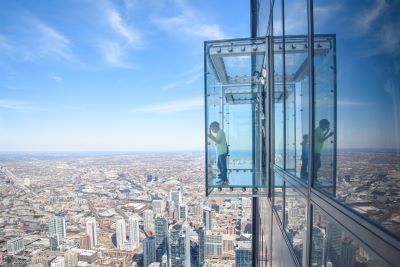 Osmond also mentioned the famous Willis Tower and Skydeck Chicago experience, inviting guests to step outside the tallest building in Chicago and onto The Ledge, a glass balcony extending out 4.3 feet from the Willis Tower's 103rd floor 1,353 feet in the air. Those who aren't afraid of heights can take in views spanning up to four states, if the Windy City weather is clear. 
For those who would prefer to appreciate Chicago's famous buildings and the architecture throughout the city from the ground, a number of Chicago River architecture tours are available for booking, day and night, and detail the 130 years of architectural history behind some of Chicago's most iconic and recognizable structures. 
"That is just a great way to take a group of attendees and clients along the river and see the spectacular architecture of the city of Chicago," Osmond said. 
Groups visiting during Major League Baseball season can take advantage of Chicago's two MLB teams for friendly head-to-head competition. "You've got to figure out which team you like better," Osmond said, adding that many groups often add a visit to the historic Wrigley Field to their agenda or look into the sporting opportunities during the season in which they visit Chicago. 
A well-rounded Chicago meeting or event itinerary, Osmond mentioned, includes at least one stop at a staple Chicago restaurant, like Gibson's, for a classic Chicago steakhouse experience, or Stephanie Izard's Girl & The Goat, a Michelin Guide restaurant serving innovative small plates from a dramatic open kitchen.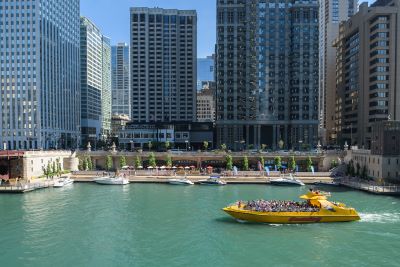 "Anything she does is fabulous," Osmond said of Izard. "She's just one of our favorite chefs. It all depends on your tastebuds, but when you're in Chicago, there really is an option for anyone, no matter what you like." 
With an opening scheduled for the beginning of second quarter, St. Regis Hotel on the river is the tallest building designed by a female architect and Chicago's own Jeanne Gang, Osmond said, and stands as the third-tallest skyscraper in the city at 1,198 feet.
While not offsite, the hotel will bring nearly 200 guest rooms to the riverfront, as well as several dining options, an indoor pool with an outdoor terrace, a 5,000-square-foot ballroom and 3,000 square feet of executive and prefunction space, for guests to take advantage of in the heart of the Windy City. 
"There are so many elements of Chicago—our world-class convention center with 2.6 million square feet of exhibition space, 46,000 hotel rooms, our restaurant scene and museums," Osmond said. "That sets Chicago apart. We are a destination that's embraced equity and inclusion, and we're very big at supporting all our neighborhoods because we feel that tourism has to push out of the center core into the entire city.
"We're really pleased that we have a very robust tourism program that works on supporting our local vendors and communities, developing tourism ready sites and helping them find special gifts or entertainment that represents the diverse cultures of Chicago," Osmond added. "Chicago is a city that is really the future of America."
[Related: Chicago's Meetings and Events Industry Thrives With Local Partnerships]
Chicago's North Shore Neighborhoods
Bordering Chicago along the shores of Lake Michigan is Chicago's North Shore, encompassing popular neighborhoods and communities like Evanston, Skokie, Glenview and Winnetka and offering attractions year-round, sunshine or snow. 
"We take advantage of a lot of different attractions depending on the time of year and interests of the group," said Gina Speckman, executive director of Chicago's North Shore CVB. "We have people that love to go to the Chicago Botanic Garden, which a lot of people don't realize is in the North Shore and not in Chicago, and it has programming all year."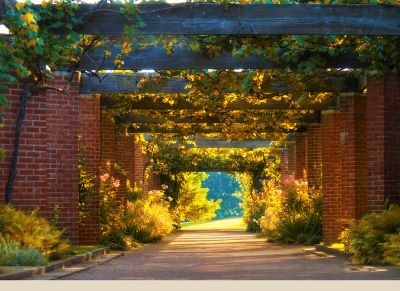 The garden features both indoor and outdoor meeting and event spaces suitable for everything from small group gatherings to corporate events and receptions. Indoor spaces include McGinley Pavilion, a dramatic canopied terrace located at the water's edge with a waterfront patio and view of Evening Island. The space can host up to 350 guests for a cocktail reception.
The Rose Terrace is ideal for cocktail parties and intimate receptions outdoors, with a backup space always reserved when the Rose Terrace is requested. The intimate outdoor courtyard fragrant with roses in season can host 275 and overlooks the Krasberg Rose Garden. 
An eight-minute drive from the Chicago Botanic Garden is Renaissance Chicago North Shore Hotel, where groups can congregate and gather for business before exploring the nearby Glencoe, Northbrook and Skokie neighborhoods. The hotel offers 391 guest rooms and 19,000 square feet of flexible meeting and event space.
In the Skokie neighborhood, groups can take advantage of the North Shore Center for the Performing Arts, a dynamic, two-theater complex featuring an 867-seat main state theater and convertible 318-seat theater available for performances, social, corporate and community gatherings. Across the street from the center is Westfield Old Orchard, a shopping center where guests can visit department stores, brand-name fashion retailers and chain eateries.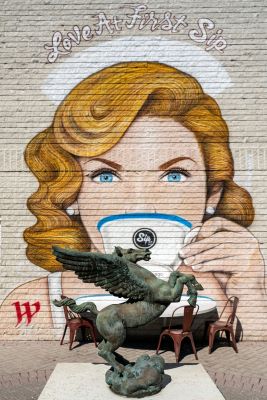 "It's a beautiful outdoor landscaped shopping center, and it's going through a major renovation," Speckman said. "They're going to be putting apartments there, some more key retailers. It has really bucked the trend with retail and dining and a lot of the things that have bee happening lately with retail. It's been a great destination, and across the street is the DoubleTree by Hilton North Shore. People can walk across the street and go to a beautiful shopping center, and they just really love it."
Less than a mile west of the shopping center is the Illinois Holocaust Museum & Education Center, dedicated to a founding principle: "Remember the Past, Transform the Future." Groups of 15 or more can book custom-designed tours that include a full range of museum experiences, available onsite or virtually at ilholocaustmuseum.org. 
"We have people who will have half of their itineraries on the North Shore and half in the city, and we're okay with that," Speckman said. "We're a great place to base your stay, and you can go into downtown Chicago or catch a Cubs game at Wrigley Field without having to worry about driving or spending the money to park."
Chicago Southland
Encompassing 62 south and southwest suburbs of the city, Chicago Southland offers 40,000 acres of forestry, 600 holes of top-rated golf, iconic historic districts and popular restaurants, breweries and distilleries and more for mixing local sights and attractions into your meeting itinerary.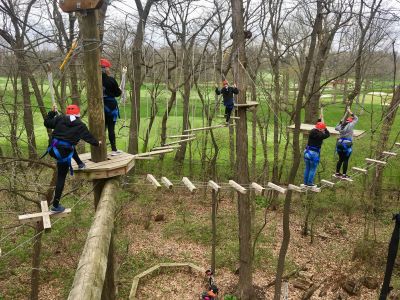 Irons Oaks Environmental Learning Center in Olympia Fields is home to variety of wildlife and habitat types, where guests are encouraged to explore the woods and wildflowers along nature trails. Irons Oaks offers corporate teambuilding programs and adventures like a climbing wall and crate climbing, high ropes, skiing and snowshoeing, as well as environmental education opportunities. 
"It's a unique and exceptional outdoor option for meetings located on a 38-acre nature preserve," said Andy Ritter, public relations manager for Chicago Southland CVB. "It's very popular for corporate teambuilding, and they have a 1,300-square-foot conference center, so you can do outdoor teambuilding and have indoor space as well for meetings." 
Ritter also recommends groups visit the Nathan Manilow Sculpture Park, a collection of master works of large-scale sculpture within 100 acres of prairie landscape. The "museum in the prairie" is open for free public viewing 365 days of the year.
"At Governors State University, they have 32 permanent world-renowned sculptures that you can walk around the facility and see," Ritter said. "USA Today did something on the best sculpture parks in the United States, and this one finished second to one in New Orleans." 
In fact, a quick Google search revealed Nathan Manilow Sculpture Park ranked the nation's best, according to the 2021 USA Today 10Best Readers' Choice travel award contest for Best Sculpture Park.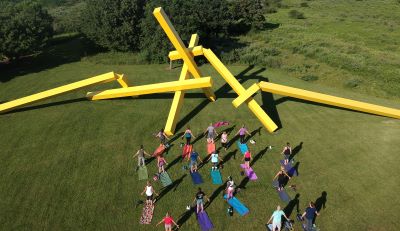 "You can ride your bike, you can walk," Ritter continued. "It's a picturesque type of stroll that you can do outdoors, and you can get a guided tour. Plus, indoors, its Governors State University, so they have over 29,000 square feet of meeting space to utilize."
New to the realm of venues for meetings, Ritter said, is the Wintrust Sports Complex, a multi-purpose sports tourism and local programming facility in Bedford Park. The 116,000-square-foot venue can be set up with eight high school hardwood basketball courts or 16 NCAA volleyball courts and features one championship court, laser tag, an e-sports gaming room and flexible meetings and events spaces.
[Related: Central Illinois Sports Venues That Keep Groups on Their Toes]
Chicago Southland is also home to Brookfield Zoo, also known as the Chicago Zoological Park, one of the country's largest zoos with more than 3,000 animals from nearly 450 species, all housed and situated on 216 acres just outside city limits.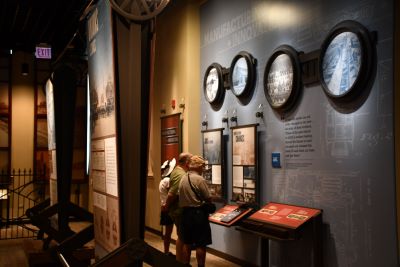 Brookfield Zoo's Discovery Center serves as its premier banquet facility, featuring the Savannah Room, with a capacity of 350, and the Riverside Lobby, suitable for receptions for 150. The Pavilions at Brookfield Zoo are four new exotic venues available for both day and evening events from early spring through late fall. Choose from the Swan, Bison, Dolphin or Peacock pavilions, with capacities ranging from 120-750, or combine spaces for a total capacity of nearly 2,000. 
Near the zoo is Pullman National Historical Park, a planned 19th-century settlement for Pullman company workers originally known as Pullman National Monument. The park was designated by President Barack Obama on February 19, 2015, making it the first National Park Service unit in Chicago. The historic district includes the site of the former Pullman Palace Car Works shops and administration building, the Hotel Florence, Arcade Park and the Greenstone Church.
Ritter also mentioned that Chicago Southland is excited to be able to welcome visitors to Wind Creek Chicago Southland Casino, with a highly anticipated opening yet to be announced and confirmed. The 70,000-square-foot casino will feature 1,350 slot machines, 56 tables games, dining and entertainment, as well as a 252-room luxury hotel.
Planner's Perspective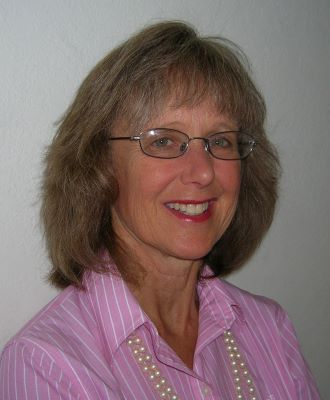 Kathi Simonsen // President
Simonsen Sales & Marketing, LLC
Rosemont, Illinois
What type of event did you host in greater Chicago?
The event was a conference for B2B media executives called Media Growth. It's a small conference, about 70 executives attend and about 20 sponsors, so we have about 90 people. We have held it in the Rosemont area for seven years. We were three years at the Renaissance, one year at the Loews and two years at the Sheraton O'Hare.
Why did you decide to host your event where you did, both city and venue-wise?
Executives like to fly in and out quickly, and Rosemont is very close to O'Hare. Also, we target medium-sized, privately held companies, and there are a lot of them in the Midwest. We chose the hotels because they were close to the airport and because they are nice, four-star hotels for C-suite and senior management executives. The Renaissance and Sheraton treated us well when we were there. However, we had trouble getting our money back from the COVID cancellation. We fought with the Sheraton for many months, and it was very stressful. We were too small for the Loews and felt like it was not a good fit for us, but they did have a couple nice restaurants close by. The Renaissance had no restaurants nearby, and the Sheraton had one.  
What surprised you the most about Rosemont and greater Chicago?
Rosemont is convenient because it is close to O'Hare airport. Downtown Chicago is nicer but much more expensive and harder to get to from O'Hare. We were surprised that the prices were so high for an area that was not in the city, but I'm sure it's because of how close they are to the airport. Ours is an all-business conference, so it worked fine. Executives have clients to see in Chicago, so they can combine those meetings with coming to our event.
What did your attendees seem to enjoy most about your event and the destination?
Our attendees really liked networking with other executives and our speakers. The convenience of being by the airport was good. They said they were nice venues. They all had good food and were comfortable and quality. 
What local partners were helpful in executing your event?
We used Audio Visual One all seven years and they are excellent.
Do you have any advice for planners who might bring a meeting to Chicago and its suburbs?
My advice would be to see where your attendee base is. Are they close to Chicago? The reason to be [in Rosemont] is the convenience to the airport and the fact that it is near a major city where people have clients. It is definitely not the destination, but the convenience. Downtown may be more of a destination.
Connect
Choose Chicago
(312) 567-8500
Chicago North Shore CVB
(847) 763-0011
Chicago Southland CVB
(708) 895-8200
Read this next: Experiencing Marriott's Meet With Momentum Series in Chicago