Hawaiian Industry Professionals Discuss Mindful, Respectful Travel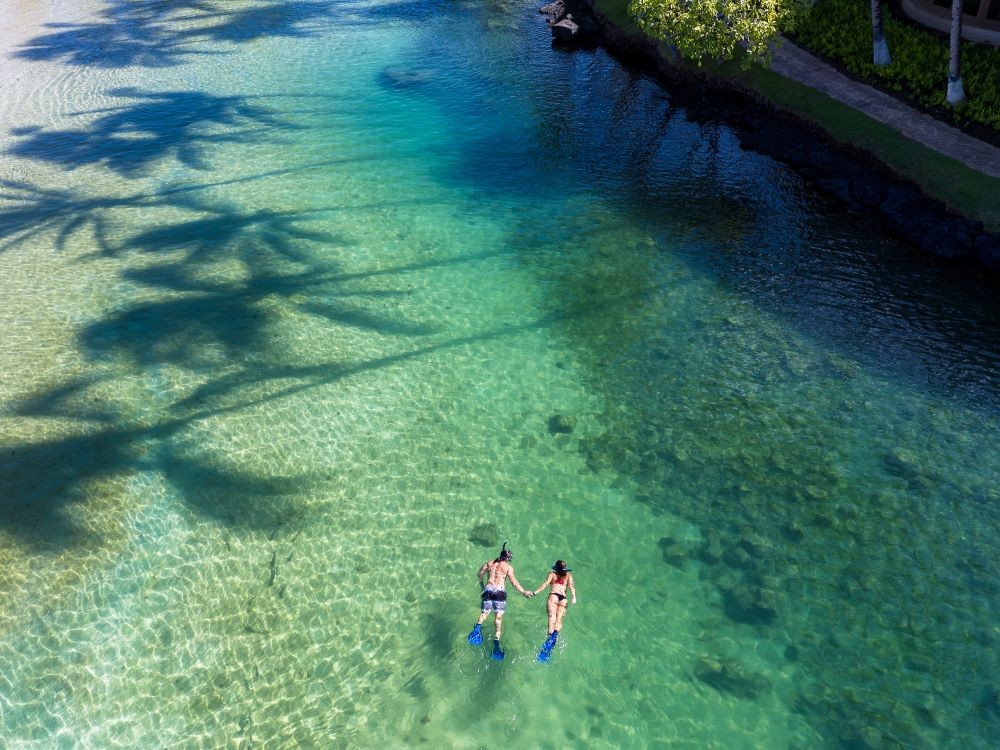 Snorkelers in a lagoon. Credit: Hilton Waikoloa Village
In Hawaiian culture, a lei is never expected.
"It's always a gift, and it's an adornment," said Lahela Spencer, Hawaiian culture specialist at Hilton Waikoloa Village, the host resort of our Meetings Today LIVE! Hawai'i event April 19-22. "It's not there to match your clothes. It's not an accessory. It should never be, 'I'm going to Hawai'i, where's my lei?' But because it's been a part of the industry for so long, it's become an expectation."
In fact, much of what visitors believe is common practice in Hawai'i has only become "common practice" as a direct result of tourism marketing and mass-misunderstanding of the meaning behind significant aspects of Hawaiian culture.
The lei, as Spencer explained, is uniform across several Hawaiian celebrations, used for ceremonial purposes and considered a connection to your environment and your place, but in the eyes of many visitors, it's nothing more than an accessory dangling from their neck.
"Now you pay for somebody that you don't know to meet you at the airport to give you a lei," Spencer said. "That's the complete opposite of how our culture works."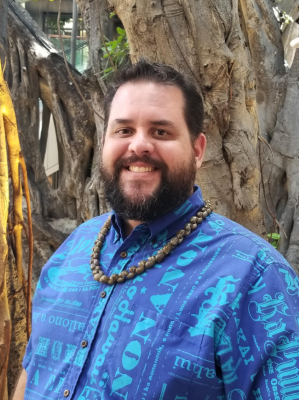 As over-tourism runs rampant in the state and visitors continue piling into the islands' airports post-pandemic, the struggle to preserve the heart of Hawai'i—its land, people, nature and culture—is becoming increasingly more difficult. Some locals and native Hawaiians long for the reset Covid brought, clearing the island's hiking trails, decongesting residential areas and giving wildlife the environment it needed to thrive.
The return of tourism has already reversed that reset, and as both a native Hawaiian and hospitality professional, Spencer has found herself torn between knowing what's best for the protection of her culture and continuing to do what is necessary for her career, and she's not alone in struggling to find the middle ground between tourism and cultural sustainability. 
Kainoa Daines, senior director of brand for the Hawai'i Visitors and Convention Bureau (HVCB), finds himself going back and forth between the pros and cons of the situation, too.
"Our job is to bring visitors here," Daines said. "We have shifted to look for the more-mindful traveler, and here we have the irony of a population and groups that are thinking about things more mindfully, and their solution is, 'I won't come,'" Daines said. "One side of me thinks, 'That's great. Mahalo.' There's a number of people who appreciate that mindfulness. It's a really tricky dilemma…Sometimes I think, 'I don't know what to do with this.'"
But Kainoa and the HVCB, like many official tourism organizations in the state, are working every day to try to figure it out: Where does the sustainability of Hawaiian culture meet tourism, and how can we acknowledge and respect that fine line?
"We're trying to expand out to other organizations that can help us locally to benefit Hawaiʻi," Daines said. "The whole point is, 'How could tourism benefit the community?' and that's really the shift I think we've been making as an industry: 'Hawaiʻi is our home, not your playground.'"
The responsibility to preserve Hawaiian culture is one that expands beyond native Hawaiians and into the laps of visitors themselves. Spencer, Daines and other native Hawaiians and hospitality industry professionals are willing and ready to mindfully welcome groups and visitors into their home. Following is advice they've shared regarding what you can do before and during your time in Hawai'i to honor the culture and leave the island better than you found it.
[Related: Podcast: True Aloha: Meet Hawai'i's John Reyes Shares How Hawai'i's Tourism Is Guided and Guarded by Its Culture]
It Begins With 'Aloha'
When visitors travel to Hawai'i, Spencer said they often come looking for "the aloha spirit," but what they're searching for is a masked, over-marketed version of the actual meaning of aloha.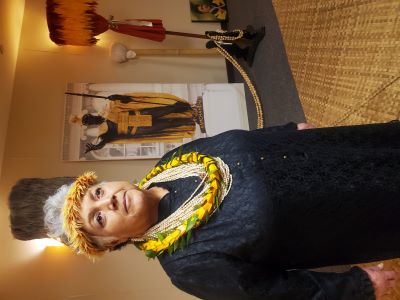 "Aloha is something that is earned," Spencer said, "not something that is bought or forced."
Aunty Ku'uipo Kumukahi, director of Hawaiian culture and community relations at Hyatt Regency Waikiki Beach Resort & Spa as well as president of the Hawaiian Music Perpetuation Society and a renowned musician and entertainer, uses activities and storytelling to build her interactive and immersive spaces—her "house"—on four distinct pillars, one being aloha.
"Aloha is a very deep word that, as Hawaiians, we understand is always reciprocal to one another. Nothing stands in between it because we take care of each other," Kumukahi said. "We aloha with being humble. We aloha with patience, and it has been told to us that, eventually, the world is going to look for world peace, and they're going to find it in Hawai'i because the key to world peace is aloha." 
Mālama Hawai'i: Find Your Kuleana
A second pillar holding up Kumukahi's "house" is kuleana, the Hawaiian word for responsibility and one holding many meanings, most associated with or thought of as a privilege. As native Hawaiians, locals and visitors alike, our responsibility or kuleana is to care for one another, Hawaiʻi and the community.
"I have a responsibility as a Hawaiian, and I have a responsibility in the visitor sector to continue the narrative of the Hawaiian people as it is true, to restore the breath of life back into Hawai'i," Kumukahi said. "No more imaginary tourism ideals of grass skirts and coconut bras. Try to dispel all of that information and come to it through immersion in an interactive space."
When it comes to groups attending meetings and events, your responsibility to the island may feel harder to identify. Rather than finding your own kuleana as an individual, it's necessary to work together to find your group's kuleana and leave the island better than you found it.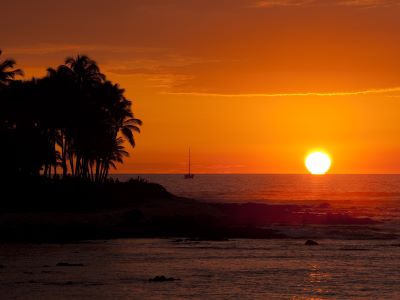 "To be a better visitor—and this applies to groups or independent travelers— seek out organizations that encourage you to participate in their work," Spencer said. "We have reforestation projects that focus on planting native trees, as we have a disease our forest is currently battling called Rapid Ohia Death. Groups can get involved in beach clean-ups and learn how to plant kalo (taro, a staple in Hawaiian cuisine). This is a perfect way to give back and to learn about Hawaiian lifestyle."
Daines recommends groups visit www.meethawaii.com/csr or www.gohawaii.com/malama to learn more about the Hawai'i Tourism Authority's corporate social responsibility (CSR) program, Mālama Hawai'i, centered on the idea that it is not only time to come back to Hawai'i, but also to give back to Hawai'i. The CSR program gives groups the opportunity to donate their time and mālama ("take care") of Hawai'i through volunteer projects with community organizations.
"We talk about our mālama activity. We want the visitor, regardless if you're coming as a group or independent traveler, to connect with the community, connect with the destination and connect with themselves," Daines said. "When people come to help Hawai'i, they discover things about themselves they weren't aware of, especially when they're put in a situation or circumstances that are a little outside of their norm and comfort zone."
So far, two statewide nonprofit community organizations are listed on the website, Hawai'i Land Trust, where volunteers help with restoration and conservation projects, and Hawaiian Legacy Reforestation Initiative, where attendees can sponsor a Legacy tree and receive an electronic certificate of sponsorship along with the tree's ID number and GPS location to watch it grow.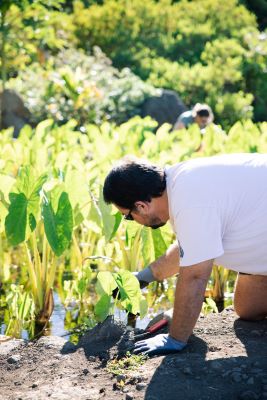 More nonprofits are listed and available to partner with on O'ahu, Kaua'i, Island of Hawai'i, Maui, Lana'i and Moloka'i. Daines is Meet Hawai'i's main contact for Mālama Hawai'i and works to ensure groups find the activity that is both right for them and helpful to the islands of Hawai'i. 
"We're working on finding more activities for larger groups to go to, but in the meantime, if it's a large group, what we've done is divided it up and sent attendees to different places, which is a little bit tricky and challenging," Daines said. "You can't just send 1,000 people to a farm without disrupting everything about the experience, so the dividing part has worked well."
Mistakes in Misunderstanding
The best way to become a responsible visitor in Hawaiʻi, Kumukahi said, is through teachings like her own, educational sessions that share the values of the environment and are rooted in a deep respect, understanding and appreciation of Hawaiian culture through years of passed-down knowledge, stories and wisdom. 
"In other words, never turn your back to the ocean," Kumukahi said. "You cannot see the water with your back to it. Turn sideways so you can see, and do not put yourself in danger. People don't know what is right and respectful, and we have a lot of people that will get information out there on things off the beaten path. They don't know what danger is before them. We're trying to stay in front of that by educating visitors as much as we can."
Ignorance is one of the biggest obstacles culture specialists like Kumukahi, Spencer and Daines have to face when attempting to share Hawaiian culture with visitors. There's a difference between people who attend Spencer's classes solely for a bracelet to take home versus people who genuinely want to learn, she said, and unless visitors come to Hawai'i with an open mind, the likelihood they leave with more knowledge of Hawaiian culture and a deeper respect for the islands is minimal.
"The people that really want to learn ask questions," Spencer said. "They will stay after class, and I've seen more and more people that are asking, 'How do we be more respectful?' They say, 'I never thought of these things' and want to start to ask those questions."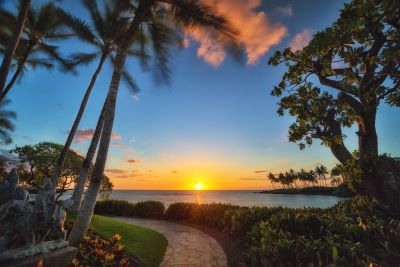 Asking questions is encouraged, and Kumukahi, Spencer and Daines all appreciate when visitors are willing to ask questions to help them understand Hawaiian culture rather than assuming they already know, and they also understand that asking questions about someone's culture can be intimidating, but it's better than assuming.
"There's a purpose and a place for everything we do, and there's reasons behind them," Spencer said.
Daines said people who are hoping to learn more about the destination and take initiative prior to visiting Hawai'i can turn to literature like toolkits and pamphlets produced and shared by reliable Hawaiian outlets. The HVCB and Hawai'i Tourism Authority continue to work on independent traveler and meeting planner/attendee education opportunities, like the Ma'ema'e Hawai'i Style and Resource Toolkit—already on its third edition. The toolkit inspired Daines to work on building one for meeting planners and groups specifically.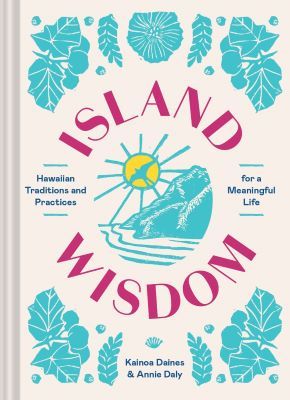 "It keeps getting bigger and longer, and so what I'm working on is a version for meeting planners so they have a toolkit they can use that isn't too much," Daines said. "My philosophy is to fit it into little nuggets of information as it evolves, because when it's too much, people are going to say they don't want to deal with it anymore. We're ironically facing the problem now that people are saying the cultural aspect is too much, and we have to find that balance to make it manageable and understandable."
Daines also recommends reading his book, Island Wisdom: Hawaiian Traditions and Practices for a Meaningful Life, and turning to the knowledge and information shared within the pages to learn more about mindfully traveling to Hawai'i.
Spencer said the best way to start learning more and engaging with Hawaiian culture is to open your search bar and begin typing in what you want to know more about. An easy place to start is researching how to properly pronounce place names.
"The usage of foreign language, for example, is something I talk about in my training," Daines said. "Knowing how to pronounce and utilize the Hawaiian language correctly is important, whether you realize it or not—you're going to use it in your meeting, in place names and in people's names…And what better way to honor the destination than using its language correctly?"
In the end, there is one simple thing to remember: "The key [to respecting Hawaiian culture]," Spencer said, "is to ask for permission and to listen."
[Related: Meetings Today LIVE! Hawai`i: The Latest on Bringing Meetings to Hawaii Island]
Aunty Kuʻuipo Kumukahi's Four Pillars
When Kumukahi welcomes people into her "house" to learn more about Hawaiian culture, she builds her immersive and interactive educational experiences on four pillars that "hold the house up," all of equal importance and in no particular order:
Aloha: "Aloha is a very deep word that, as Hawaiians, we understand is always reciprocal to one another," Kumukahi said. "Nothing stands in between it because we take care of each other."
Kuleana: "This means you have a responsibility not only as a visitor, but as someone who lives here. We have a responsibility to the land, to the people, to all of our natural resources," Kumukahi said. While the word directly translates to "responsibility," the Hawaiian values and practices associated with kuleana take on many meanings in relation to caring for Hawaiʻi and Hawaiian culture.
Mālama: "This means to care for, from one to another. I care for you, you care for me, we care for each other and that takes care of our community," Kumukahi said. "The word mālama has a key word in there, 'lama.' That word means light, and no evil can happen in light. It's about shining the light on clarity."
Pono: "When we see things in goodness and in peace, they are pono," Kumukahi said. "They are right. They are aligned, and this continues the breath of life amongst our Hawaiian community, our land, our oceans, our visitors." Directly translated, the Hawaiian word "pono" means righteous. 
The County of Hawaiʻi Department of Research & Development's Tourism Program asks residents of the islands of Hawaiʻi and visitors to take the Pono Pledge, committing to a more mindful approach to interacting with and preserving the natural beauty of Hawaiʻi. Learn more about and take the Pono Pledge at www.ponopledge.com. 
Lahela Spencer's 10 Tips for Mindful Travel
By Lahela Spencer, Hawaiian culture specialist at Hilton Waikoloa Village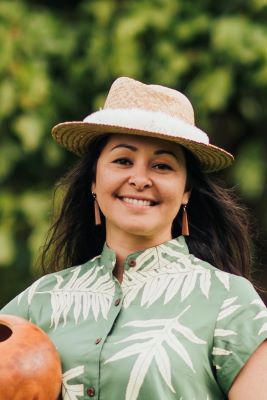 Drive with aloha. Obey speed limits. We wave to each other—or at the very least acknowledge one another with a wave—when passing folks on the road or letting them on the road to cross. 
Beach etiquette. It sounds funny, but it's real. If someone is set up at the beach, give them space and do not set up in front of them. 
Obey signs. If it says KAPU ("keep out"), it's forbidden. Don't enter.  
Stay on marked paths and traverse places that have the proper infrastructure.
Please respect all historical and sacred sites and conduct yourself as such in these spaces.
Be observant of your surroundings. Notice what the locals are doing. It may not be safe to enter the water, or this may not be a place for loud music.
Ask for permission, even when taking a photo or video, especially of cultural sites and performances. 
Please do not geo-tag locations. We know these places are special and we'd like to keep them that way. 
Learn about our water issues and treat our water with respect. (Learn more about the Kapūkakī water issue on Oʻahu at https://guides.westoahu.hawaii.edu/alohaaina/redhillfueltanks.)
Come with an open mind and an open heart.
Grand Hyatt Kauai's Ke Kumu O Hihinui Cultural Center
The purpose of Grand Hyatt Kauai's Ke Kumu O Hihinui cultural center is to provide a space for both visitors and "kamaʻāina" (residents of Hawaiʻi) to reach this understanding and learn about Hawaiian culture, values and traditions through hands-on workshops and presentations.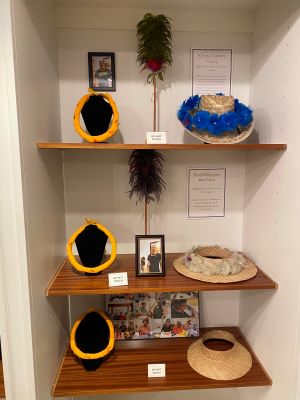 Moani Tolentino, manager of Hawaiian culture, Grand Hyatt Kauai Resort & Spa, encourages independent travelers and groups to inquire about the programs that are offered at the cultural center and around the island, and to ask how they might be instrumental in providing cultural awareness and teambuilding. Programs can be customized and incorporated into a group's program at the resort. 
"The idea of the cultural center started with our former cultural director, Stella Burgess along with other cultural practitioners and kamaʻāina from this area," Tolentino said. "Together, they brought the stories of this special place back to life, which laid the foundation for our cultural center to become a reality." 
Grand Hyatt Kauai's Ke Kumu O Hihinui cultural center opened April 2022. Since then, it has become "a place of learning, sharing and fellowship," Tolentino said. "Awareness and knowledge open minds and foster respect. It's important for our hotel to have a cultural center so that the stories of our ancestors and our beautiful culture can live on." 
Through the Ke Kumu O Hihinui cultural center's hands-on workshops, groups are introduced to and immersed in Hawaiian values and history. Activities offered include hula, lei making, ukulele, kukui nut bracelet-making and pua Hulu, or making a feather flower and learning about the ancient art of lei hulu.  
"More importantly, our guests learn the history and significance of each art before starting the hands-on process," Tolentino said. "Learning the history and significance of each art helps to set the tone before each class and allows everyone to gain a deeper understanding and greater appreciation for what they're about to learn. They realize that they're not just making/learning a Hawaiian 'craft,' they're learning an ancient Hawaiian art passed down for generations." 
Connect
Grand Hyatt Kauai Resort & Spa
(808) 742-1234 
Hawai'i Tourism Authority
(808) 973-2255
Hawai'i Visitors and Convention Bureau
(808) 923-1811
Hilton Waikoloa Village
(808) 886-1234
Hyatt Regency Waikiki Beach Resort & Spa
(808) 923-1234
Meet Hawai'i 
(808) 923-1811
 
Read this next: Meetings Today LIVE! Shares the Aloha in Hawai'i