Dear Ashley: 7 Ways to Immerse Attendees in Local Culture Pre-Arrival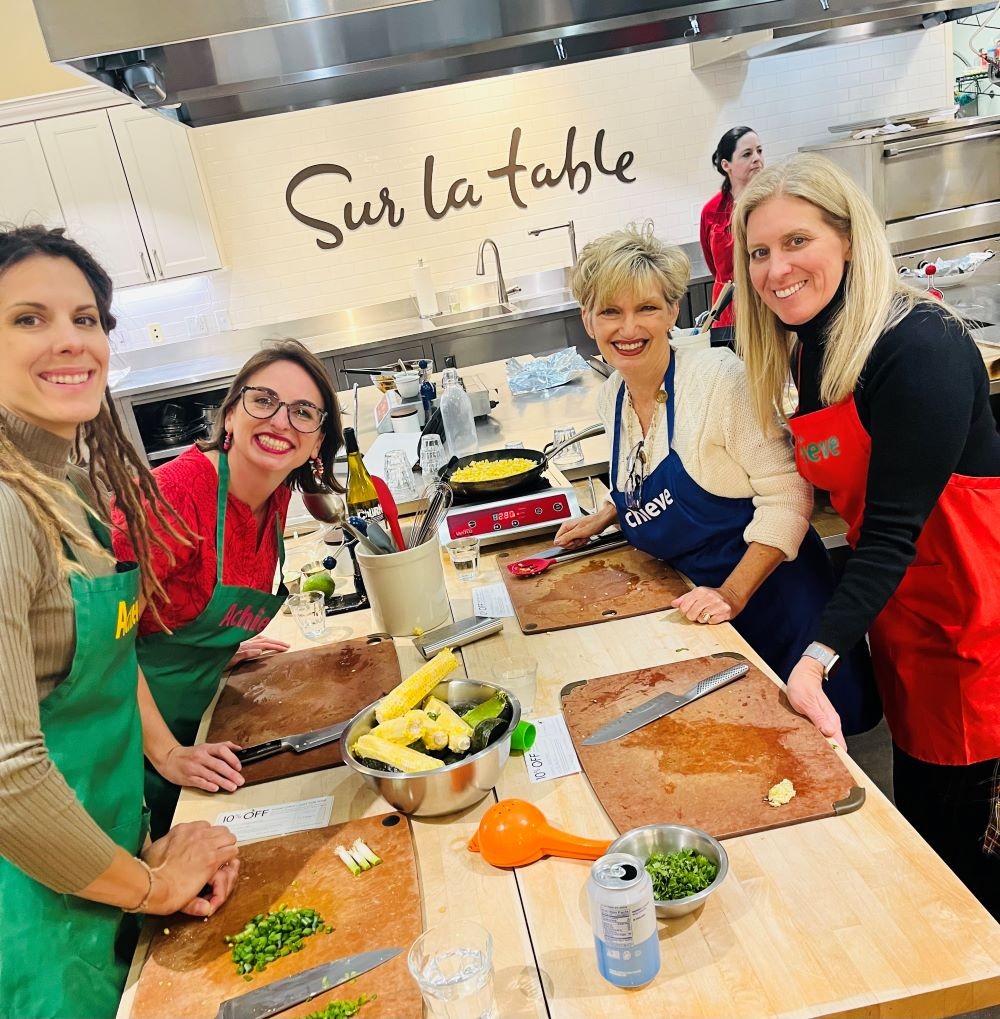 Team Achieve taking a Mexican live-cooking class before heading to Riviera Maya, Mexico to lead an event.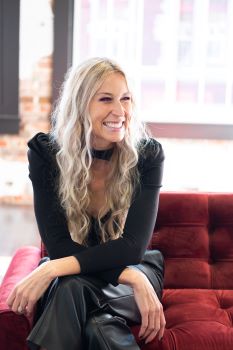 Dear Ashley, What ideas do you have to make our attendees more knowledgeable about and engaged in the destination before they arrive to our events?
— Melanie Bradshaw, Senior Vice President of Global Events, SeneGence International
Dear Melanie,
What a perfect question for every event leader to wrap our minds around.
The great thing about creatively and intentionally getting our attendees engaged in the destination is that this is something we know people are craving. In 2021, a Tripadvisor survey collected data from 10,000 people between 18 and 75 years old. Participants were from the U.S., United Kingdom, Australia, Singapore and Japan. Specific to the American travelers, 34% said that it's more important now than before the pandemic that they choose a destination where they can immerse themselves in authentic local experiences. That's more than one-third of travelers putting cultural connections at the top of their list.
So let's give them what they're looking for and go above and beyond. Let's start immersing attendees in the destination way before they arrive at the big event. When we do that, we are creating core memories that will stay with them. And even better? Those memories and "ah-ha" moments will keep your brand top-of-mind much before—and beyond—your event.
There are endless ways to immerse your attendees early on. They can be super-simple activities all the way to big-budget ticket items. Here are some ideas to get started:
1. Plan an engaging content campaign.
When it comes to incentive trips, we often have a long lead time for promoting programs—which is perfect for educating your attendees. Start researching the culture and current politics and get a general understanding of the history and major milestones of the destination. Then you can create a monthly email or text campaign that includes facts and engaging videos about the destination. I often turn to The World Factbook at www.cia.gov to kick off my research.
Pro planner tip: Site visits are always a whirlwind, but make sure to add capturing some videos of your local partners to your to-do list. A simple ask is to have them share some of their favorite things to do or a fun fact about the area. By doing this on a site visit, you can ensure that you get content that will resonate with your audience.
[Related: Dear Ashley: How Can Teams Be More Culturally Sensitive in Planning Destination Events?]
2. Give pre-gift educational goodies.
Think about how your attendees like to learn best. Are they book lovers? Identify a few books that are great reads and highlight some special stories about the region you're hosting in. Share some must-reads or gift an e-book reader and a gift card. It may even inspire a podcast or book club. 
Or are they podcast fans? Find some interesting podcasts that share the history of the destination and consider giving away a Spotify subscription. If you do that, curate a list of songs and make a destination playlist, too.
Perhaps a bit of a stretch from educational, but you can also send attendees tasty treats from the destination. If the region is known for a certain delicacy, ask your local partners for help in sending surprise treat boxes to your attendees' homes. It's a great way to support local businesses before you arrive and gives your attendees something yummy to cozy up to while they are learning about the destination.
3. Create a language flipbook.
One of the best ways to get your attendees acquainted with the destination is to help them practice some of the local language and phrases. It's also a powerful way they can show respect when they arrive.
Pick out the most important 10-20 words and common phrases and design a little glossary they can use as a resource.
Also keep in mind that learning a new language can feel a bit daunting. Phone applications like Duolingo are great for practicing vocabulary, grammar and pronunciation. There is a free version of this app that includes advertisements, or you could opt to gift the paid version free from advertisements.
One of my favorite phrases I have learned through my travels is "no hay drama." It is commonly said in Argentina and it simply translates to "there's no drama here," and it's a great phrase to keep in your back pocket.
Pro planner tip: Start incorporating words and phrases into your meetings. Better yet, invite one of your destination partners to join your meetings by video and they can guide everyone through a little language lesson and perhaps stick around for a Q&A session.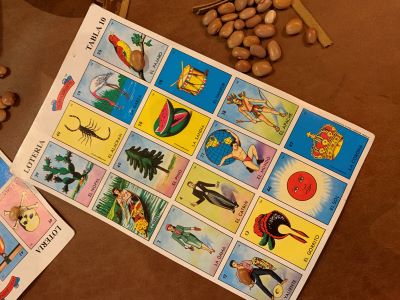 4. Tap into attendees' competitive side with some local culture.
When it comes to incentives, we always go straight to thinking about the big wow. But there's a lot of wow in some good old-fashioned fun. Host a trivia night or a bingo game with interesting facts. You can even pull in what you shared in the content campaign and see how much everyone was paying attention. Another thing you can do is learn about a popular game the locals play and teach your attendees about it. (I'm a big fan of Mexican loteria, as it is simple and similar to bingo.)
If you host a live event, find a restaurant that specializes in your event destination's cuisine and have it catered. And if you host it virtually, send everyone an UberEats or DoorDash gift card and encourage them to test out the local cuisine that way.
Pro planner tip: Prizes can be destination-themed or you could give away a custom excursion for your program.
5. Celebrate like the locals.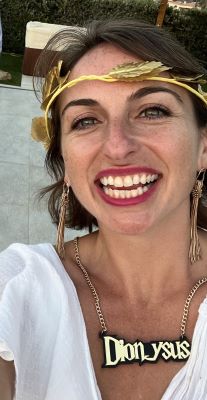 Invest in learning about what holidays, traditions or beliefs are important in the destination. What is the history behind them? When do locals eat and drink as they connect around them? What decorations are they surrounded by? Pick out a celebration that aligns with your event or organizational values and bring together your attendees to honor it. Make sure you learn about the local perspectives so you are accurately and respectfully sharing the story.
[Related: Dear Ashley: How Do You Differentiate Respecting Local Culture and Cultural Appropriation?]
One way I did this recently was when I hosted an event in Greece. Greek mythology has such a significant influence on culture and traditions in the country, so I shared a National Geographic podcast that highlighted stories of the unique powers of the gods and goddesses. Then everyone was asked to select a god or goddess that they were most intrigued by, and when they attended the event, they would introduce themselves as the god or goddess they chose and share all about their powers. It was a fun way to get everyone to both learn and teach one another.
6. Host a virtual mixology class with a local bartender.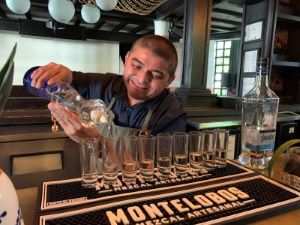 Work with your on-the-ground partners or your hotel to find a fun bartender who can guide your guests on making a cocktail or mocktail popular in your destination. Make it even more fun by gifting everyone a custom kit with mixers, recipes and branded drink shakers.
Other fun ways to engage attendees' families are by hosting virtual cooking classes with chefs from the destination, or even a live cooking class. (I'm a big fan of Sur la Table locations.) I also love checking out country-themed activity kit services like Little Passport or eat2explore.
7. Launch a pen pal program.
If you want to give attendees a truly powerful way to connect with locals, partner with an organization that can help you create a pen pal experience. You can then match your attendees with locals and they can write to one another before your program. Some organizations that may be open to this are schools, community centers, a chamber of commerce or even hospitals.
Pro planner tip: There may also be an opportunity to support these organizations by hosting a donation drive leading up to your event.
[Related: Dear Ashley: What Are Some Special CSR Ideas for an Incentive in Puerto Rico?]
All of these ideas allow your attendees a chance to learn about your host destination before they are fully immersed in it. This means your attendees will arrive more aware—and hopefully more excited—for your big event. Plus, all of these big and small touchpoints ensure that your event is top of mind at every turn.
Continue being curious,
Ashley
Looking for advice on how to build authenticity into your events? Or do you need help thinking of ways to immerse your attendees into the local culture for your next destination event? Share your questions with Ashley at @ashleyroseontheroad on Instagram or email Ashley at alawson@achieveincentives.com to be featured in the next Dear Ashley column.