Dear Ashley: What Are Some Special CSR Ideas for an Incentive in Puerto Rico?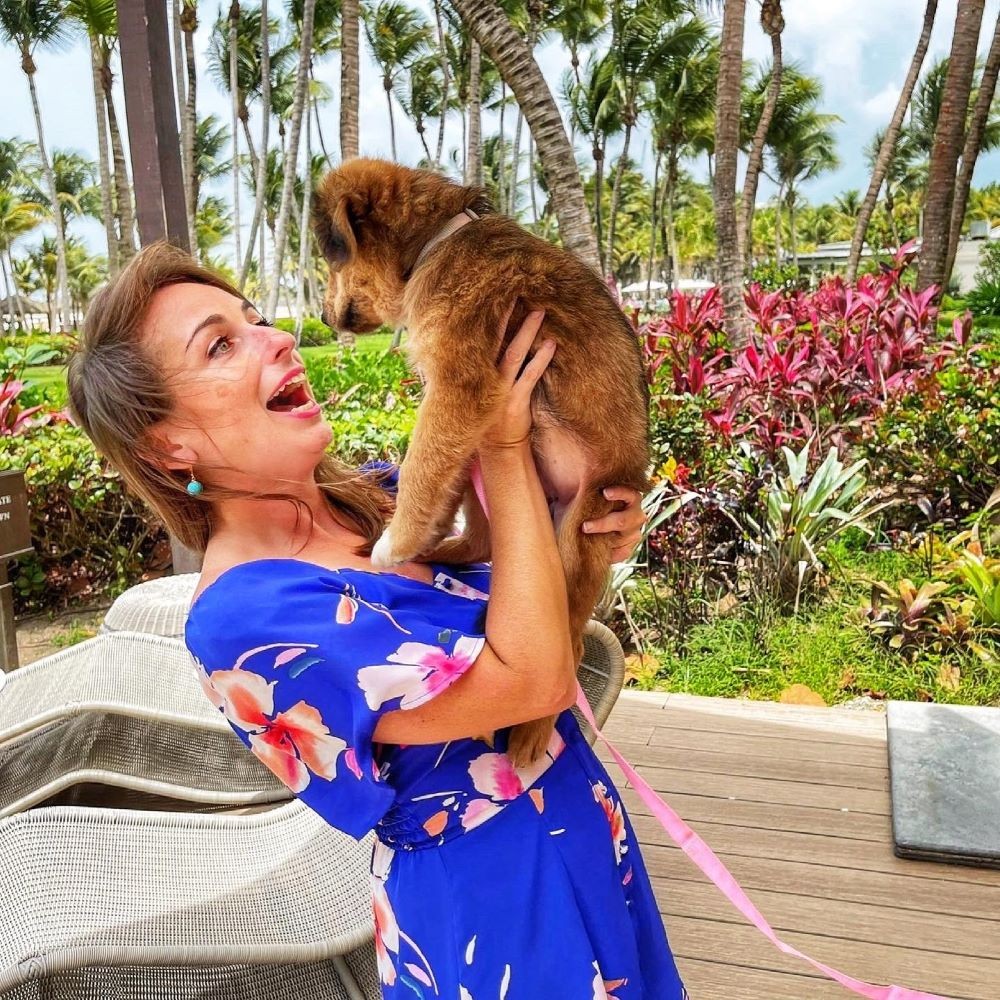 On a site visit to The St. Regis Bahia Beach Resort, Puerto Rico, Ashley meets Abbey. The hotel has a partner foundation that helps connect locals and visitors with adoptable dogs like Abbey. 
Dear Ashley, I am planning an incentive trip in Puerto Rico and want to incorporate a very special Corporate Social Responsibility experience. What ideas do you have beyond the typical bike build?  
– Dave Stevens, Director, Global Events & Field Marketing, Alation 
Dear Dave, 
I love your question! Corporate Social Responsibility (CSR) activities are some of the most powerful ways to connect and educate your attendees about the needs of the destination while leaving a positive impact on the communities you are visiting. 
This is a topic especially meaningful to me, as I spent 10 years of my career leading nonprofits. Although I'm a huge fan of incorporating CSR into events, it's important to craft experiences that truly make an impact. Here are four steps that guide me in building experiences that make a difference:   
1. Understand the needs of the community first.
In nonprofit management, we complete a "needs assessment" for the community before we start attempting to solve any social issues. Too often we believe we know the real challenges a community is experiencing, but it is not until we dig deeper that we are able to get a real grasp on the foundation of the issue. Once we have a more holistic perspective of the community's needs, we can more mindfully go about offering support.
I use this same approach to design successful CSR projects. I start by asking my host CVB, hotel and DMC partners about the greatest challenges that families and communities face in their destination. While I'm visiting the destination, I will ask those same questions to a taxi driver or a bellman at a hotel. Their insight is always very honest and valuable and often speaks to the needs of those in the community who are most vulnerable. 
As you are hosting your program in Puerto Rico, I reached out to my partners at Discover Puerto Rico to get some on-the-ground insight. They pointed me in the right direction for volunteer opportunities they have already developed. One of my favorites is the option to work alongside local farmers through a partnership with Jose Andres' World Central Kitchen, which was developed to strengthen Puerto Rico's food security in the aftermath of Hurricane Maria in 2017.
While I spent a month living on the island last June, I also learned about a wonderful pet rescue effort organized by environmental conservation organization Alma de Bahia Foundation. They have a lot of volunteer opportunities at the adoption center, which is actually located on (and heavily sponsored by) the St. Regis Bahia Beach property. And lucky for me, I was on a site visit at the St. Regis and got to meet Abbey, a sweet puppy who was soon to be adopted by guests of the hotel.
In addition to understanding the social issues from my partners and the locals I connect with, I also like to conduct research from organizations focused on global development and poverty alleviation. My go-to resources for the best studies and community surveys are The World Bank, United Nations Department of Economic and Social Affairs, the Council on Foreign Relations and the Bill & Melinda Gates Foundation.
As with most destinations around the globe, research has shown that some of the issues most affecting Puerto Rico's communities include poverty, access to quality education and rising costs of basic essentials such as food, water, medicine and electricity. 
Beginning your CSR planning by understanding the true needs of the community you're visiting better ensures that you are making an impact where it matters most. 
2. Learn about the destination's unique culture and traditions.
CSR initiatives are always centered around doing good. But why not double down on doing good? This can be done easily by weaving in authentic components of the destination's culture. Get to know what sets your destination apart. I call this the "special sauce" of a place. 
Easy ways to find out about a destination's special sauce is to learn about the popular meals that have been passed down generation after generation, the games or dances locals like to enjoy on the weekends, the tasty cocktails everyone looks forward to on Friday nights, the unique holidays people celebrate, and the off-the-beaten-path neighborhoods they love the most.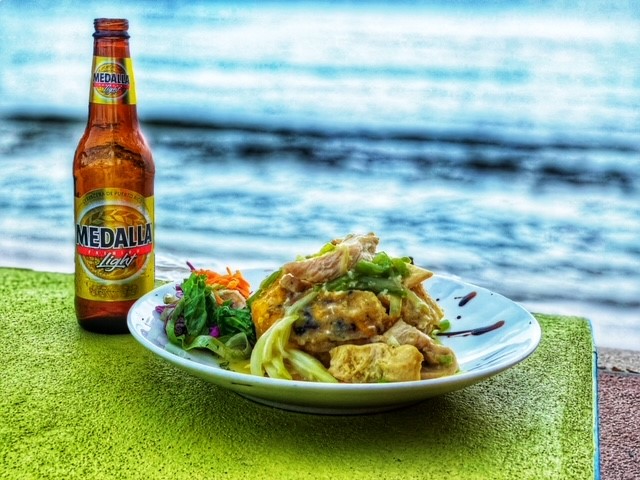 In Puerto Rico, there is a lot of special sauce! Drinking piña coladas (the Caribe Hilton claims ownership of the very first recipe!), having a chocolate brunch, eating mofongo (a delicious dish of mashed plantains), dancing salsa, scooting down palm tree-lined streets, singing with a world-famous cockatoo at a hidden piano bar, and flying kites at San Felipe del Morro Castle, just across from the La Perla neighborhood (where the music video for "Despacito" was filmed) are a few things that come to mind first. 
The more immersive a CSR experience is, the more engaging and educational it can be for your guests. To me, this is where the dual impact comes in—making a positive impact on your destination in turn makes your attendees' experience more meaningful, and builds more awareness for them.
3. Take note of how attendees prefer to engage.
Every group has preferences, and it's important to know how you can create an experience that engages your attendees in ways they enjoy. Start making a list of all the ways your attendees like to spend their time. Are they adventurous? Curious? Relaxed? Hands-on? Are they foodies? Are they more interested in educational experiences? Think about what gets them excited, and don't be afraid to find ways to get your attendees outside of their comfort zones. It's often these moments that are most memorable.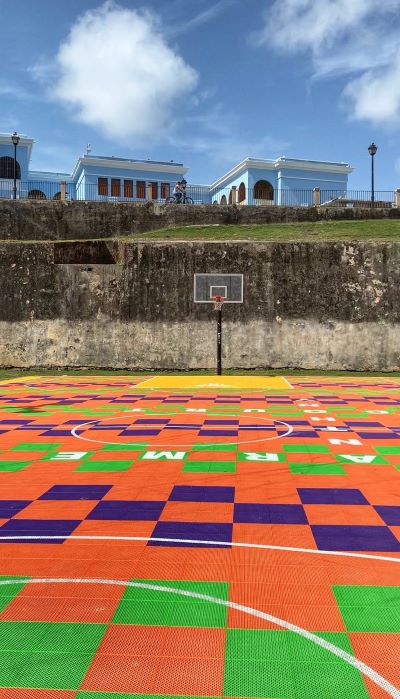 4. Make impact personal.
You have an opportunity to make your CSR experience even more meaningful by thinking about your organizational values and getting creative about how you can weave them into your activity. The more aligned the activity is with your group, the more you can reinforce the values that you live and breathe at work and bring them into a fun, immersive experience. 
(Dave, in a previous conversation, you shared that one of Alation's core values is Move the Ball. That has a community basketball game in the La Perla courts written all over it!) 
Use these four steps to start connecting the dots between your CSR activity, your destination's community and your attendees.  
I often find that the secret ingredient to community-focused events is simplicity and serendipity. Simply giving your attendees the opportunity to live like a local can be the greatest experience. Also, keep your attendees a little curious about what they'll be doing, and don't give away all of the details about the experience in advance. The next thing they know, they will be learning about the history of Puerto Rico from local school kids, while making homemade kites and flying them atop an oceanside fort. Invite some adoptable pups to join the fun, and it might just be the best day ever. 
The truth is, engaging meaningfully with a community is the most powerful way to weave in the "wow factor." 
Continue being curious,
Ashley
Ashley Lawson 
Partner & Vice President | Achieve Incentives & Meetings
Want to ask Ashley a question about infusing local culture and community into your destination events? Send your questions to Ashley at @ashleyroseontheroad on Instagram or email at alawson@achieveincentives.com. 
Read more about Ashley and her work here.