New Eastern Hotels Offering Contemporary Guest Experiences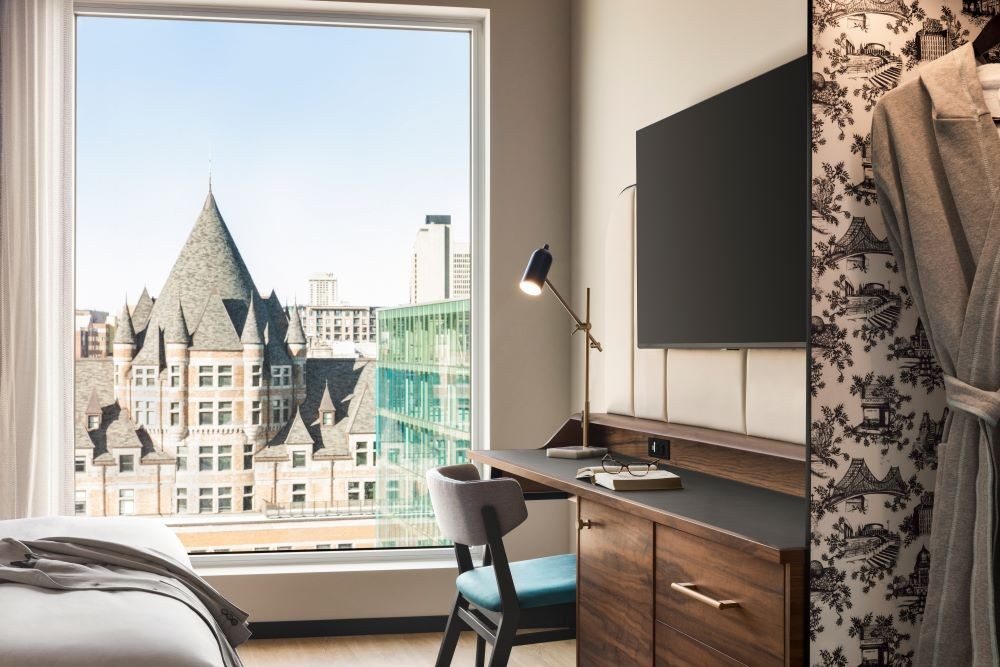 Hyatt Centric Ville-Marie Montréal
Canada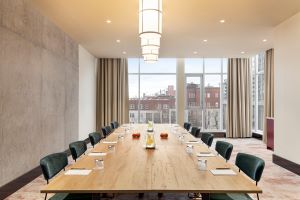 Hyatt Hotels Corporation announced the opening of the first Hyatt Centric hotel in Canada, Hyatt Centric Ville-Marie Montréal, located in the heart of Old Montréal in the picturesque Parisian-style neighborhood. The 177-room hotel puts guests steps away from the lively Place Jacques-Cartier, acclaimed dining and shopping, thriving nightlife, cultural destinations and downtown Montréal.
Hyatt Centric Ville-Marie Montréal features five suites, a signature restaurant fusing Québec and British cuisines, a rooftop pool slated for a summer 2023 opening and four fully equipped meeting and event facilities measuring nearly 5,000 square feet. All four meeting venues feature the latest in modern audiovisual hybrid technology supplied by Encore Global and are located on the hotel's main level. The rooms feature floor-to-ceiling windows with views of the city or interior courtyard. 
Hyatt Centric Ville-Marie Montréal's Cartier Arms restaurant features handcrafted cocktails and includes a 130-seat restaurant, 30-person terrace and 20-person private dining room.
[Related: Eastern Hotel and CVB News (March 2023)]
New York
Moxy Williamsburg Hotel opened its doors in Brooklyn, bringing another 216 guest rooms to the city's contemporary social scene on Bedford Avenue. The hotel sits near the foot of the Williamsburg Bridge and is easily accessible from Manhattan.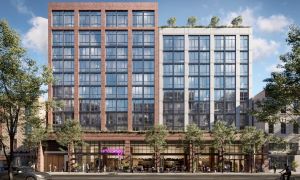 Moxy Williamsburg Hotel introduces guests to four new dining and drinking venues conceived and operated by Bar Lab Hospitality, including Mesiba, a festive, Tel Aviv-inspired restaurant serving Levantine cuisine; Bar Bedford, a destination cocktail bar and all-day cafe; Jolene, a high-energy sound room with a state-of-the-art audio and light system expected to open later this spring; and LilliStar, an indoor/outdoor rooftop bar featuring a vast terrace and views of the Williamsburg Bridge and Manhattan skyline.
Moxy Williamsburg Hotel offers three Meeting Studios, or breakaway spaces designed for private events and co-working, featuring modular sofas and worktables that fold down to become credenzas. The rooms can be combined to accommodate larger groups and open onto Bar Bedford Garden, an adaptable alfresco space in the rear of the hotel. 
Virgin Hotels New York City opened its doors to guests in February 2023 with an official grand opening slated for later this spring. Located at 1227 Broadway, the hotel takes up the entire block between 29th street and 30th street in the heart of Manhattan's NoMad neighborhood. It's the sixth Virgin Hotels property in the U.S. and seventh in the brand portfolio.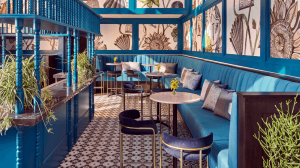 The 39-story hotel features 460 "chambers," or guest rooms, including suites and penthouses, as well as entertainment-anchored spaces including Everdene, a 4,000-square-foot indoor/outdoor distinct dining and cocktail experience paired with nightly music and entertainment programming. The outdoor Pool Club on the fourth floor is exclusive to hotel guests and combines indoor and outdoor space.
Virgin Hotels New York City offers more than 19,000 square feet of meeting and events space showcasing backdrops of New York City, including the 38th-floor Sky Lounge, with 30-foot-tall glass walls on three sides overlooking downtown Manhattan and a private outdoor observation deck. 
[Related: New and Renovated Washington D.C. Hotels and More Eastern News]
Washington, D.C.
IHG Hotels & Resorts announced the debut of the Vignette Collection brand in the Americas with the opening of Yours Truly DC, a bohemian-inspired haven within Washington, D.C.'s Dupont Circle. The 355-room hotel features an open-concept "living room" with a biophilic design, vivid earth tones and the "occasional" disco ball, with velvety armchairs and couches encouraging conversation and nooks tucked away in the hotel's quiet corners.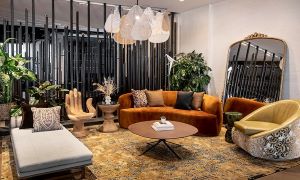 Vignette Collection hotels ensure unexpected and memorable moments in stays and experiences, like El Donut Shoppe, an outpost of the Orlando-based record store located just off the hotel's lobby where guests can curate the soundtrack to their stay. Within the hotel's living room is Mercy Me, the hotel's "Sorta South American-inspired" restaurant and bar featuring a menu of South American staples and an imaginative cocktail menu.
Yours Truly DC brings 15,000 square feet of meeting space to the Dupont Circle area, with spaces ranging from a studio and ping-pong room to an outdoor patio and 3,400-square-foot ballroom. The hotel's Mercy Me Deck can seat 50 guests.
Read this next: Massachusetts' New Marriott and More Eastern Hotel News