Florida's Best Attractions for After-Meetings Fun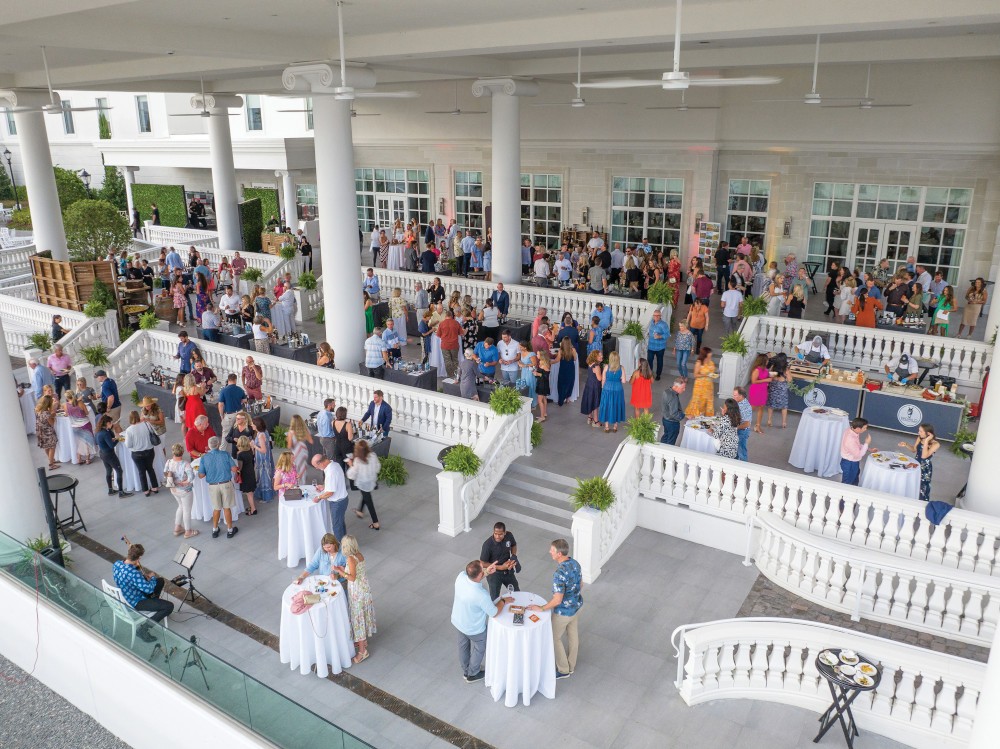 World Equestrian Center event, Ocala
Anticipating a rock-star turnout for her first group event since Covid, Mackenzy Schaefer, director of operations for the Cleveland-based AC Premiere Insurance Network, scheduled more than 500 attendees for her September 2022 meeting in Orlando. Family-friendly Renaissance Orlando at SeaWorld was the host hotel and proved an ideal fit for the group. A poolside waterpark and water slides cranked enthusiasm high, but Schaefer also wanted to arrange a memorable event off-property, near the hotel, and hit the jackpot when she crossed the street to discuss her needs with SeaWorld.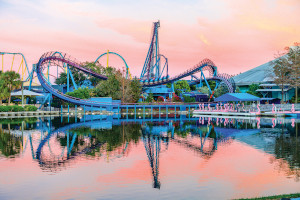 "They put together a package for my group that was phenomenal! People raved about the food, and the level of service was terrific. I didn't have to worry about a thing! And although I wasn't sure about roller coasters for adults, everyone turned into kids that night," Schaefer raved. "Nobody wanted to leave." 
Guests entered their SeaWorld adventure via Shark Encounter, an 85-foot tunnel that led attendees underwater, literally surrounding them with an aquatic menagerie of creatures of the deep, including barracudas and sharks. This floor-to-ceiling aquarium provided an unforgettable, experiential, shark marine exhibit, followed by dinner in Mako Plaza with a high energy DJ and two caricaturists. Guests then caught a ride with Mako, the centerpiece of the newly designed Shark Wreck Reef, to blend learning with a thrill ride, fully immersing guests in Neptune's underwater world.
Schaefer was so impressed that plans are already underway for AC2023 Insurance Connection Conference. Through SeaWorld's Thrill and Chill event program, the group will experience SeaWorld's Antarctica Empire of the Penguin Habitat Exhibit, and attendees will ride Kraken and Manta surrounded with stilt walkers, a magician and more. 
"Members who heard about last year's event but couldn't attend are so excited to sign up for this year, so I know we'll have an even bigger turnout. And those who didn't bring their spouses or kids said, 'We are not missing this year,'" Schaefer added.
It's just one of many examples of how Florida's unique attractions can entice attendance at your meetings and events. Following, we discover more options across the state.
Orlando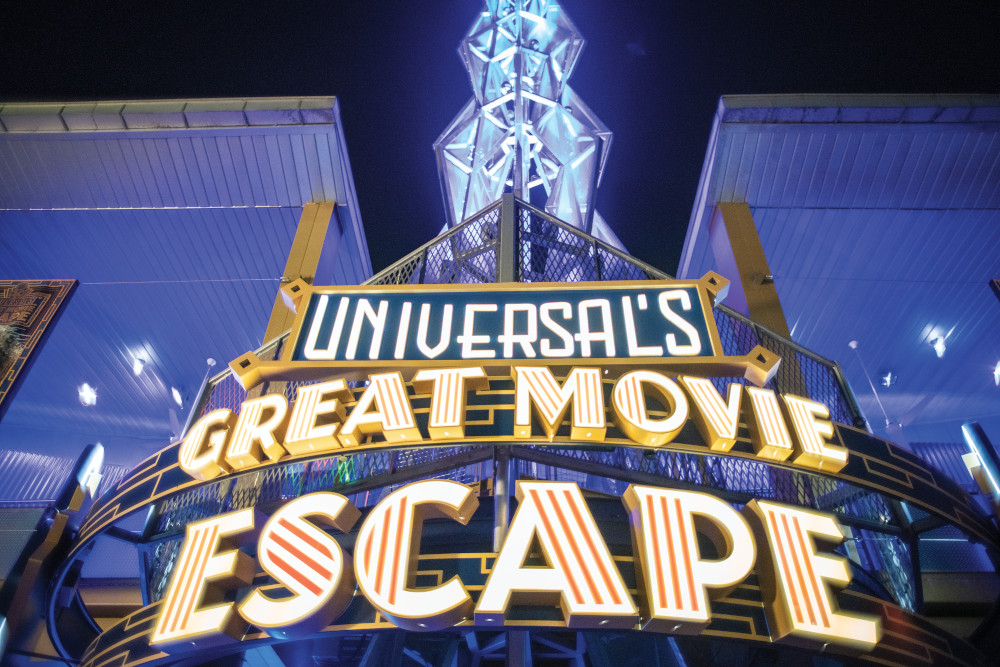 Orlando is also home to Walt Disney World Resort and its abundance of group venues such as Disney's Animal Kingdom Theme Park, a verifiable wonderland at The Lion King-inspired Harambe Market, and Pandora, The World of Avatar, for private parties. 
Hot off the presses is an updated nighttime spectacular with the return of Happily Ever After, guaranteed to light up the skies at Magic Kingdom Park in 2023. Also, Journey of Water, inspired by Moana, opens in late-2023 within World Nature, the EPCOT neighborhood dedicated to understanding and preserving the beauty, awe and balance of the natural world. This attraction invites guests to explore and engage with oceanic waters as it journeys from the skies to the oceans and back again. 
Nearby, Universal Orlando Resort encompasses three dramatic theme parks: Universal Studios Florida, Universal's Islands of Adventure and Universal's Volcano Bay water theme park. Universal CityWalk delivers one-of-a-kind family entertainment, events and restaurants that set the stage for selfies and enduring memories. 
Hot spots for private events at Universal Orlando Resort include The Wizarding World of Harry Potter— Hogsmeade and The Wizarding World of Harry Potter— Diagon Alley. Additionally, Universal Orlando's Great Movie Escape, which just opened at Universal CityWalk, tasks groups with solving their way out of two immersive escape adventures inspired by blockbuster movies, Jurassic World and Back to the Future. 
About an hour east of Orlando on Merritt Island sits the Kennedy Space Center Visitor Complex that invites groups to stroll and sup under the Space Shuttle Atlantis and the massive, 363-foot Saturn V. Further adventures and inspiration await in the celebrated Rocket Garden and from Anna Fisher or Bob Thirsk, real veteran NASA astronauts. Launched in 2022, groups sit down with the Astronaut of the Day in a casual setting to snack on select food and beverages and discover what it's really like to be an astronaut.
[Related: 10 Best Places for Group Golf Outings in Florida]
Daytona
Home to the Daytona 500 in February and Coke Zero 400 in July, Daytona International Speedway is a fast and furious venue even when it's not race day. Surfers ride the waves on the beach, and The Slingshot on the boardwalk promises your group thrill rides they won't soon forget. Featuring breathtaking views of the Atlantic Ocean, the new Ocean Walk Village is a $1 billion entertainment and meeting destination comprised of the Hilton Daytona Beach Oceanfront Resort, Wyndham Ocean Walk, Ocean Walk Shoppes and the Ocean Center. Ocean Walk Village also features more than 300,000 square feet of meeting space, 1,400 guest rooms, entertainment and dining. 
St. Augustine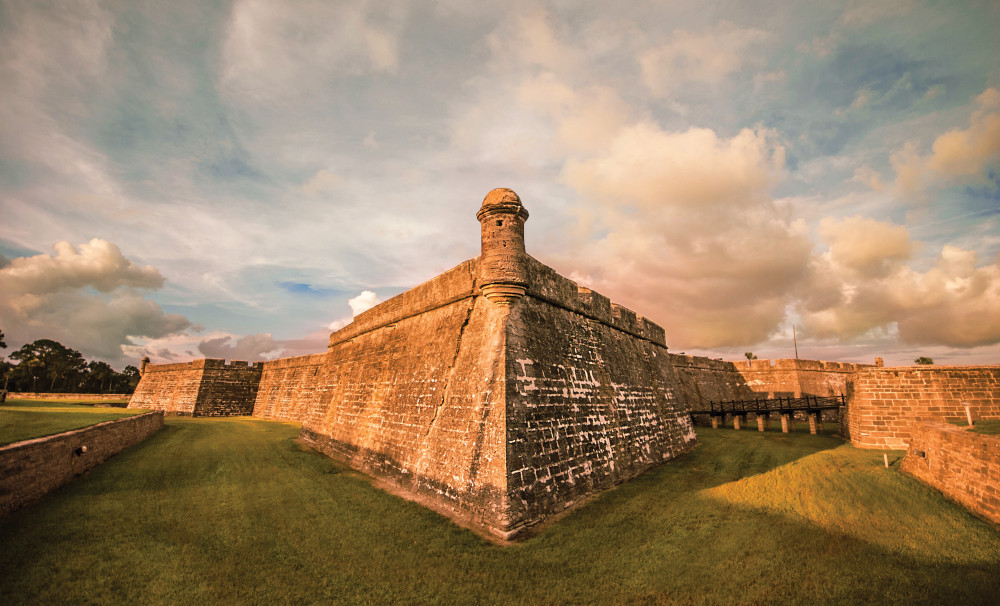 Built between 1672 and 1695, the Castillo de San Marcos in St. Augustine is one of the most significant forts in the Americas. Overlooking Matanzas Bay, attendees will want to hold their ears during their tour while cannons are fired by costumed guides. History reminds us that Seminole Chief Osceola was among the prisoners of war held here, and the fort was later occupied by Union soldiers during the Civil War. After a stroll through the fort, nearby restaurants, bars and shops provide refreshments and souvenirs. 
Also in St. Augustine, World Golf Hall of Fame is the perfect opportunity to give your golf fans an opportunity to learn about some of the game's greats. One exhibit, "Nancy Lopez: Pride, Passion & Personality," features more than 150 pieces of memorabilia from Lopez's career, including LPGA Championship trophies. The expanded and renovated Hall of Fame's Member Locker Room added 22 new lockers and offers a clubhouse vibe with leather couches, a new sound system and a 70-inch television. Inside the 1,800-square-foot "THE PLAYERS Experience," are stories and imagery from the tournament's history, including 11 World Golf Hall of Fame members.
Fort Lauderdale
With today's groups wanting—and expecting—more than basic tours, The Museum of Discovery and Science (MODS), centrally located in downtown Fort Lauderdale, meets the moment for special events. Opened in 1976, MODS' mission is to connect and inspire science through education, environmental sustainability, health and wellness and physical science, all set within several distinctive spaces available to groups of up to 2,000.
[Related: The Top 10 Reasons to Meet in Florida]
Pensacola
With a projected opening later this year, the 29,000-square-foot Belmont Hall in historic downtown Pensacola is part food hall, part venue and all event space. Featuring 10 local food vendors serving a tempting selection of tasty tidbits and refreshments, this mixed-use design space is utilized year-round with pop-up markets and festivals, live music and other amusements, restaurants, bars, shops and outdoor yard games. 
Palm Beach County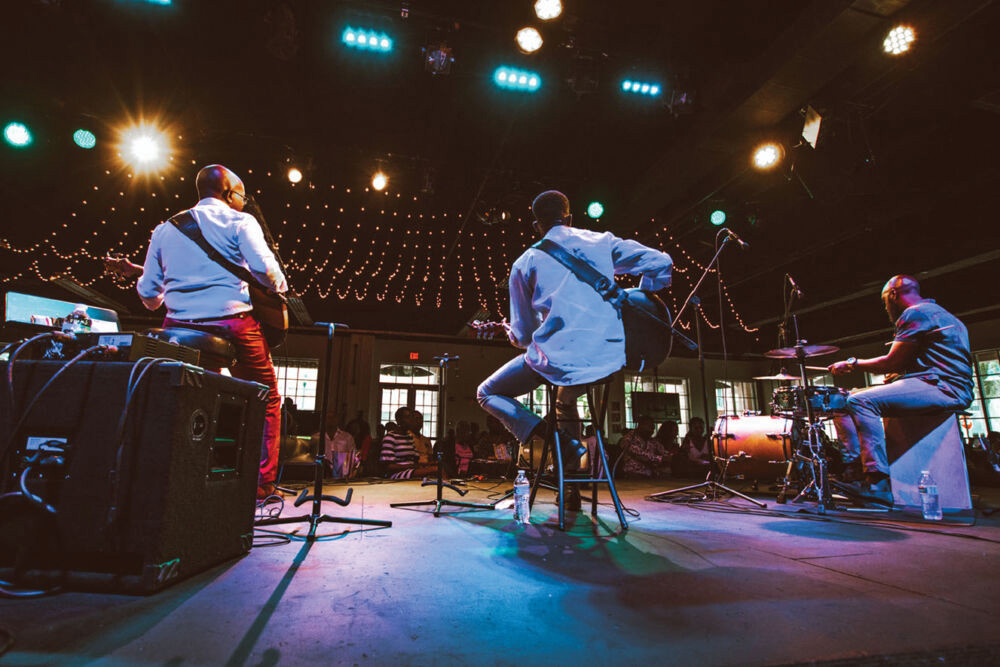 At the Loggerhead Marinelife Center in Palm Beach, groups can take an in-depth, early access tour of sea turtles being rehabilitated at the center and for a donation, even "adopt" a recovering sea turtle. Several areas of the center are available for special events, including the 5,000-square-foot indoor Ocean Discovery Wing and the Ocean Deck at 3,700 square feet. The Cafe Deck, at 1,960 square feet, can also host scenic outdoor events as well as in an auditorium for up to 99.
After a much-needed, multimillion-dollar refresh, the legendary 1925 Sunset Lounge in West Palm Beach is preparing for its grand reopening. This nightclub and jazz lounge headlined many of music's greats, such as Ella Fitzgerald and Count Basie, and will boast more than 12,000 square feet when renovations are complete. Look for a bar on the first floor, a second-floor ballroom with an elevated stage, a third-floor mezzanine and a rooftop bar and patio for guests for sips and sights under the stars.  
The Arts Garage, located in Pineapple Grove in downtown Delray Beach, offers flexible seating and table options and can provide local entertainment for private events. The largest venue, at 3,600 square feet, is the Stuart & Shelby Theatre, with a capacity for 508 for a reception, 380 theater-style and 194 for cabaret-style seating. Recent acts at Jazz and Java include the soul soothing gospel and ragtime music of New Orleans, where guests jam to the tunes of such greats as Louis Armstrong and Jelly Roll Morton.
The Boca Raton Museum of Art is the perfect place to enjoy guided tours lead by museum professionals introducing visitors to the permanent collection of contemporary art, photography, glass and sculpture in two sculpture gardens exhibiting an array of works by international artists. More than 20 sculptures are installed at the museum's building in Mizner Park and the Boca Raton Museum Art School's two-acre sculpture garden surrounding its Palmetto Park Road facility.
Fish House Art Center and Gallery in Port Salerno, just outside Stuart (which is less than an hour north of Palm Beach), is a 3,000-square-foot gallery of utterly unique American arts and crafts created by such artisans as ceramicists, fine art painters, a fiber artist creating wearable art, and a jewelry artist. The gallery overlooks the waterfront with restaurants like the Twisted Tuna, a 10,000-square-foot seafood spot with catches fresh off the boat. From the dock, there's bike rentals, Kraken Bikes and Boards, and Craft & Creamery for craft wine and beer—and ice cream. 
Jacksonville
The City of Jacksonville and the Jacksonville Icemen, a minor league ice hockey team, have started renovations on the Jacksonville Ice and Sportsplex. The revitalized center, to be renamed Icemen Igloo, will be one of the Southeast's premier ice skating facilities. The current one-rink building will soon feature two regulation-size rinks, a sports-themed restaurant and lounge, conference rooms, snack bar, Icemen team and pro shop, and the Jacksonville Sports Hall of Fame. Groups can block out seats when they're in town for a meeting to enjoy a chill vibe and live action. 
[Related: Scenic Florida Outdoor Venues for Impressive Events]
St. Petersburg, Clearwater and Tampa
Chris and Ryan Zubrick, award-winning illusionists who have wowed crowds at more than 7,000 performances across the globe, have made a permanent stage for their act in downtown St. Petersburg. The pair opened the doors of a new state-of-the-art Zubrick Magic Theatre where they mix magic and technology to create a one-of-a-kind immersive experience. The theater seats up to 90 guests.
The St. Pete Pier in downtown overlooking Tampa Bay is 26 beautiful acres with parks, shopping and dining. It's a great place to stroll, bike or take in a concert after the meeting. Shopping is at the Marketplace, featuring independent kiosks with independent vendors selling everything from jewelry to spices. The Discovery Center offers interactive exhibits by Tampa Bay Watch, an environmental organization dedicated to wildlife protection. 
Located in Pasco County north of Tampa, Giraffe Ranch in Dade City is on 47 acres of bucolic countryside adjoining Florida's second-largest wilderness area, the Green Swamp. With enormous live oaks, native orchids, lush pastures and wetlands, the ranch is also a wildlife preserve featuring animals, both exotic and domestic, from Africa, Asia, Australia and the Americas. Giraffe Ranch offers several different safaris, each with hands-on interactive experiences and led by experienced driver-guides. Drive-thru safaris, a safari in a customized four-wheel drive vehicle, a guided custom safari by camel-back, an off-road Segway X2s tour or a leisurely stroll with one of the llamas are available.
On 300 lush acres, Busch Gardens Tampa Bay is filled with animal encounters, thrill rides, shops and restaurants. Groups can rent exclusive areas of the park for 100 or more or take over the entire park for a minimum of 3,000. The Serengeti Overlook, for 50-200 guests, overlooks Serengeti Plain, home to majestic free-roaming African animals and private events, a la "Out of Africa." Cocktail parties on the outdoor patio will serve a selection of wines and spirits that support wildlife conservation efforts around the world and inspire conversation before heading inside for dinner. The Dragon Fire Grill, in the center of the park, serves 300-700 guests and features a stage for live entertainment.
The Clearwater Marine Aquarium welcomes tours and provides experiences like feeding stingrays, participating in a VIP Bottlenose Dolphin Experience or hopping aboard a boat to see dolphins in their natural habitat. Available for buyouts, special events staged in the sparkling-new 7,200-square-foot Jacobson Ballroom feature Intracoastal Waterway views, an outdoor terrace, new exhibit spaces, meeting rooms and the new 300-seat state-of-the-art Atlantic Auditorium. 
Punta Gorda
Set on 30 acres along the Peace River in Punta Gorda, Peace River Botanical & Sculpture Garden provides 11 acres open to the public with heady scents of flowering trees and plants and more than 15,000 square feet of boardwalks and docks, providing winsome views of the garden's vast sculptures and sufficient space for private events in the garden. 
Naples
Seafair, The Megayacht Experience gives groups the chance to see how the other half lives—or cruises. Scheduled to set sail in the fall of 2023, Seafair is the world's first megayacht venue and based out of Marco Island Yacht Club and Naples City Dock. Designed specifically for corporate and private events, this 228-foot luxury yacht will dazzle up to 600 seafaring guests in an upscale, private and exclusive entertainment space with event services such as catering, staffing, event planning, music and lighting provided by Seafair Crystal Grandeur.  
Pickleball, the latest craze sweeping the nation, can be played at Naples Pickleball Center of East Naples Community Park. With 80 courts, the center is the largest pickleball facility in the country hosting more than 15,000 visitors annually and corporate groups from around the country. The state-of-the-art, 2,000-square-foot pro shop is the place to buy pickleball equipment and apparel.
Fort Myers
In Fort Myers, Six Mile Cypress Slough Preserve is a great place for visitors to explore more than 3,500 acres of wetland ecosystem with a boardwalk trail and education center to learn about preserving the environment. Lucky visitors may spot otters, alligators, turtles and a host of birds and butterflies. 
Also in Fort Myers, Edison and Ford Winter Estates are the two adjacent winter homes of Thomas Edison and Henry Ford on the Caloosahatchee River. Guided tours of the historic homes, Edison's laboratory, museum and gardens are available, as well as use of the outdoor space for private events. The outdoor Coconut Grove/River Pavilion offers guests a covered area for sunset views, or Ford's Riverside Lawn is available for sit-down dinners. The museum, which is full of Edison's inventions, artifacts and historical photographs, is available for events after the museum closes at 6 p.m.
Ocala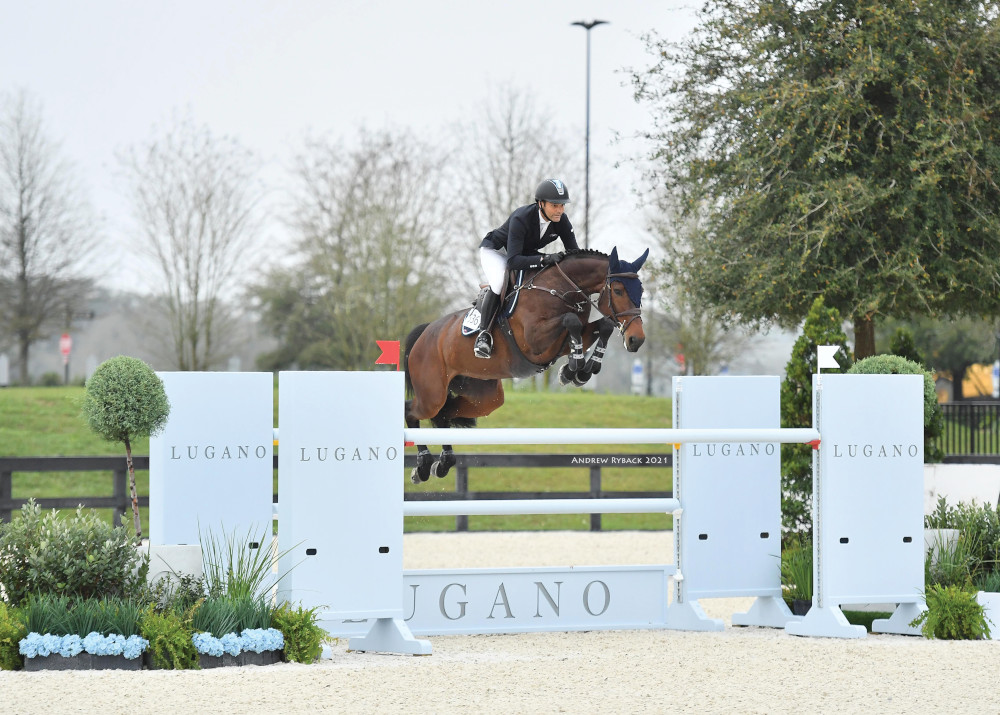 As the largest equestrian complex in the U.S., Ocala's World Equestrian Center is a world-class, multi-indoor and outdoor arena spanning 300 acres. The facility offers state-of-the-art amenities to watch a horse show, stroll tack shops, sample restaurants or tackle an ice cream cone. In the heart of the center, the high-end, 248-room Equestrian Hotel features stylishly appointed rooms and suites with mesmerizing views of the property. Home to Stirrups for steaks, chops and sustainable seafood, several meeting rooms are available for private events.
Read more tips and recommendations for hosting meetings in Florida in the 2023 edition of Meetings Today Florida