The Top 10 Reasons to Meet in Florida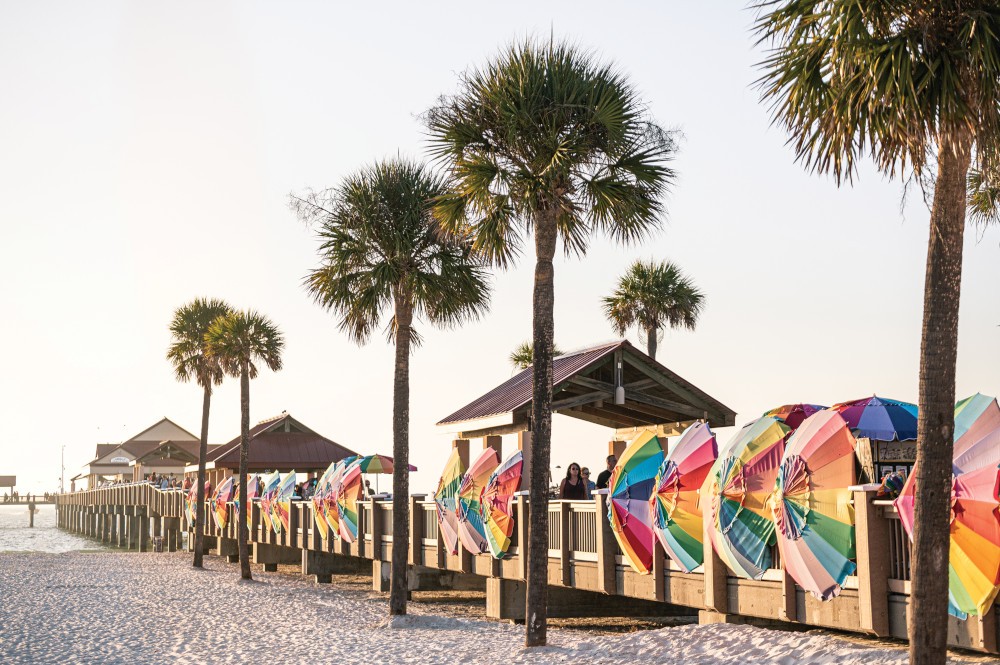 Pier 60, Clearwater Beach
When we think of Florida, we tend to think of salty ocean breezes, white sandy shores, heavenly sunsets and fun in the sun. And while the weather is a sure draw, there are many other compelling reasons meeting professionals eagerly take groups "down south" to meet in the only state that borders the Gulf of Mexico and the vast Atlantic Ocean. 
With Florida's spectacular beaches, scrumptious seafood, unique culture and diverse population, it's not hard to find myriad reasons to meet in this eternally popular state, home to Walt Disney World Resort, the Kennedy Space Center, Miami Beach and many more attractions that draw tens of millions of visitors annually.
Here are some of the many reasons the Sunshine State remains a group favorite year-round! 
1. The Weather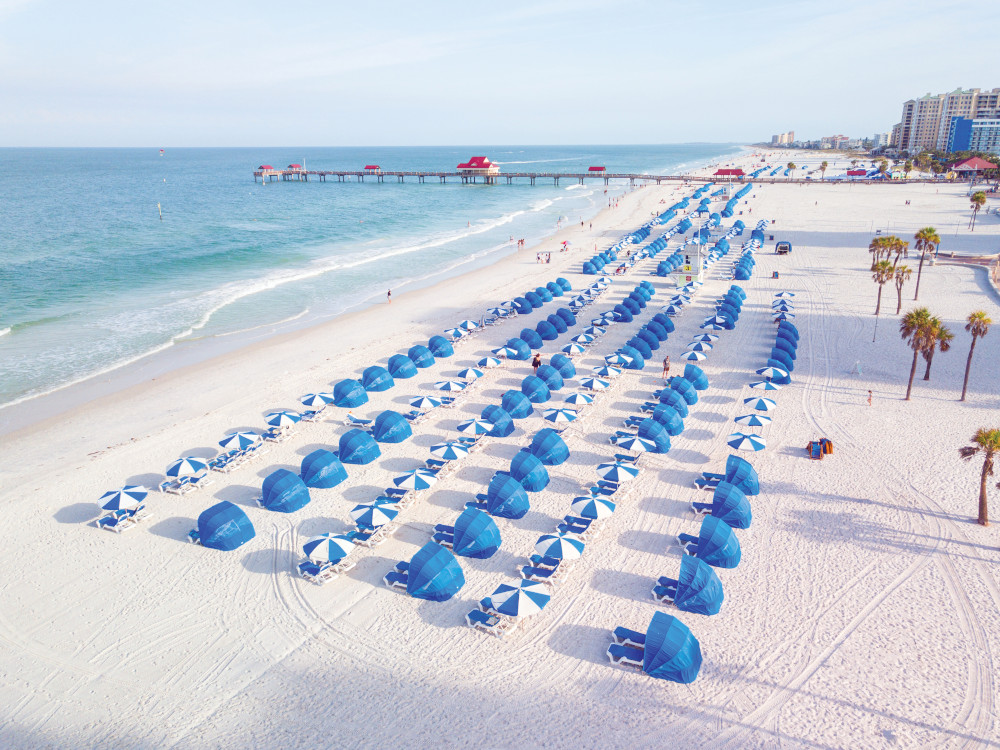 According to the National Climatic Data Center, Florida has plenty of sunshine throughout the year. Tampa, for example, has 244 total days of sun, while Orlando has 236, meaning sunscreen will always remain a popular giveaway for meetings with outdoor venues and beach locations. 
Temperatures are also sublime. Weather Spark reports daily high temperatures in December, for example, at a temperate 71 degrees, rarely falling below 60 degrees or exceeding 82 degrees. With planners subject to so many variables when choosing meeting sites, it's hard for a planner to go wrong when Florida promises and delivers the kind of weather that tends to keep complaints to a minimum. 
"Obviously we come to Florida for that big, bright ball in the sky," said Richard Marinucci, executive director of the Ann Arbor, Michigan-based Fire Department Safety Officers Association, who hosted 700 firefighters at the TradeWinds Island Resort on St. Pete Beach in January. "We have firefighters who come from all over the country and Canada, and I can tell you no one wants to go to North Dakota, New York or Chicago in January." 
[Related: Waterfront Venues and Attractions in Tampa, St. Petersburg and Clearwater]
2. Diverse Accommodations
Meeting professionals have an incredible selection of guest accommodations in Florida. According to Visit Florida, as of February 2022, 486,727 hotel and motel rooms in Florida spread over 4,442 properties are available. 
But the real appeal goes beyond the numbers, with the state presenting a true diversity of rooms to attendees who may have different price thresholds and accommodation preferences. Hotels cover the gamut in size, shape and price points, from budget to five-star luxury resorts and everything in between.
For Mark Koski, chief marketing officer, National Federation of High School Associations, Indianapolis, who has planned meetings in several Florida cities including Fort Lauderdale, this is a huge plus.
"I have been planning and attending conferences for over 20 years and have seen many hotel properties and locations in that time," he said. "I would consider Florida as a top location, one that should always be included in everyone's RFP process." According to Koski, Florida offers diverse accommodations that cover the entirety of his meeting needs, as well as the ease and flexibility to venture offsite to area dining and venues for his attendees. 
3. Unique Venues, Entertainment and Event Space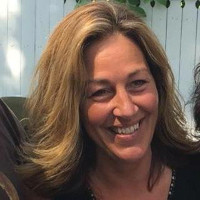 It matters not what your groups taste or desire—chances are, Florida has a fitting venue for your special event on land or sea, from the rooftops to the seashore.  
For memorable events, consider amusement and theme parks, aquariums, historic hotels, golf clubs, museums, yachts, restaurants and country clubs. Your venue choice is limited only by your own imagination with a remarkable number of exclusive meeting spots in every city and town in the state. 
"The Croquet Club at PGA National in Palm Beach Gardens was the host for Mirion Technologies' recent corporate outing, and they did a great job!" said Tammy Pattison, director, corporate marketing and global events, Mirion Technologies, Inc. in Meriden, Connecticut, extolling the venue, meeting space and food and beverage that "were all great."  
Pattison staged their teambuilding event onsite where they had Glow Golf on the 18th hole. She said dinner at the Croquet Club was unique and fun. "Fun and food at the same time. And we all remembered to dress in white!"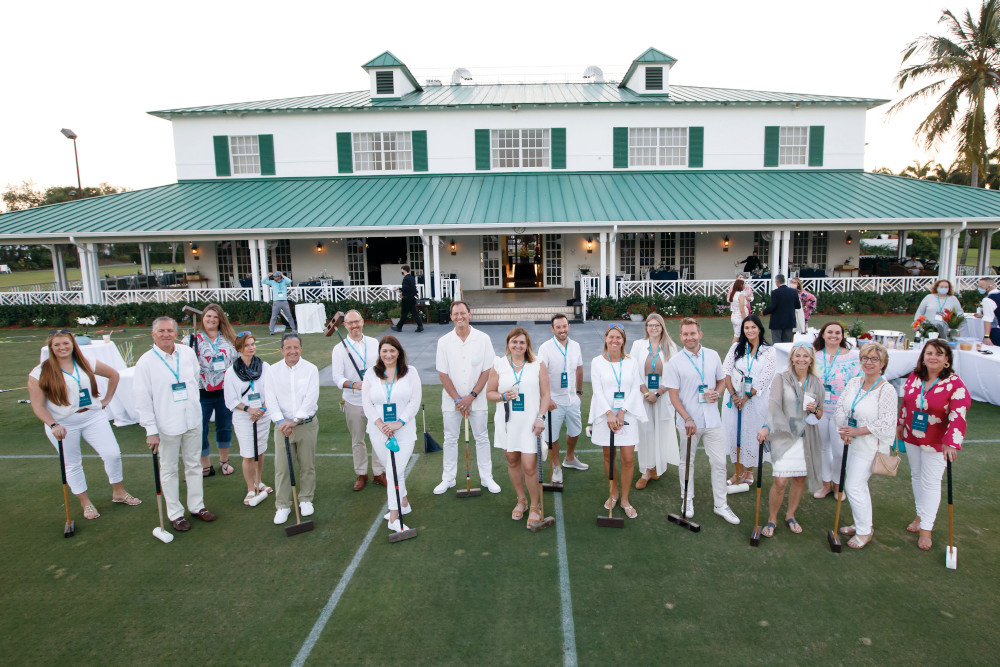 "The primary events I create are business meetings that incorporate teambuilding, so the spectrum of entertainment and activity options in the Palm Beaches are endless," said Peter Rosenberger, co-founder of the Port Chester, New York-based ClusterFest Events. "We particularly like going to Major League Baseball spring training games, cheering for the Washington Nationals and Houston Astros at Ballpark of The Palm Beaches."
4. Meeting Space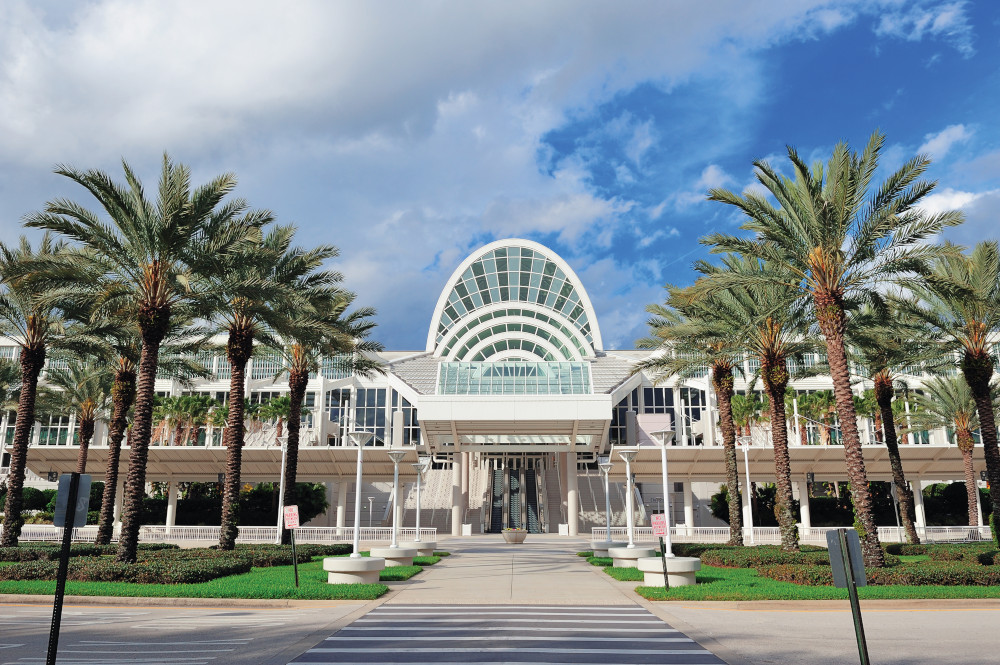 In addition to guest accommodation options certain to please any group, Florida also features several first-rate convention centers, including Orlando's Orange County Convention Center (OCCC), the largest in the state with a staggering 7 million square feet of meeting space. 
And there's more: Tampa Convention Center, Miami Beach Convention Center, Palm Beach County Convention Center, Broward County Convention Center, Charlotte Harbor Event & Conference Center, Naples Conference Center and Sarasota International Convention Center all have their own full-conference center facilities. There's also a vast selection of hotels with their own meeting space for those groups that want to keep it all in-house. Consider, as one example, The Caribe Royale Orlando with a total of 220,000 square feet of hotel meeting room space.
"The DEMA show, produced for the recreational scuba diving industry, is the largest trade exclusive event in the world for the diving industry," said Tom Ingram, president, Diving Equipment & Marketing Association, based in San Diego. "Being in central Florida and at the Orange County Convention Center is critical to our business," he said, adding that the OCCC has been so accommodating and without this kind of facility, he doesn't know if they would have been able to "pull this off." 
[Related: How to Savor the Tasty Group Dining Scene in Miami and Fort Lauderdale]
5. Walkability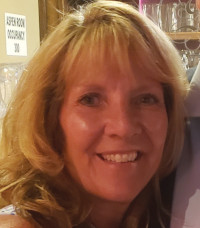 Meeting professionals often prefer convention cities with a high walkability index so attendees don't have to drive. Within strolling distance of the Greater Fort Lauderdale & Broward County Convention Center, there are several restaurants, a water taxi and other visitor delights such as the Museum of Discovery and Sciences. The Tampa Convention Center is accessible by Pirate Taxi to nearby hotels and Sparkman Wharf with a selection of diversions for eating, entertainment or a fresh-brewed coffee enjoyed alfresco. 
Orlando's Orange County Convention Center on International Drive offers convenience and proximity to several dining and amusement complexes.
In the heart of West Palm, the Palm Beach County Convention Center will delight your attendees after sessions adjourn with its many restaurants, shops and nightlife all just across the street at Rosemary Square. 
"I was recently the lead for the NAIC Fall National Meeting at the JW Marriott Tampa and Tampa Marriott Water Street," said Tracy Orpin, senior meeting and events planner, meeting, events and travel services for the National Association of Insurance Commissioners (NAIC) in Kansas City, Missouri. "It was a huge success. Attendees raved about the cleanliness of the city, the walkability, the safety and the overall atmosphere. They literally said, 'Can we please book Tampa Bay and the JW Marriott and Marriott in the future?'" 
6. The Lift/Airlines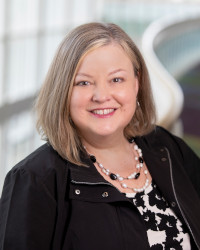 Florida maintains its top destination status for domestic and international attendees with easy airport access in and out of any one of its 131 public airports and 24 international airports, offering flights from airlines such as Ireland's flagship Aer Lingus and Canada's WestJet.
International airports include Orlando International Airport, Daytona Beach International Airport, Tampa International Airport, Miami International Airport and Fort Lauderdale-Hollywood International Airport, all of which see the most traffic. However, smaller airports, such as Jacksonville International Airport and Fort Myers Airport, contribute a substantial share of flights in and out of their cities, ensuring easier planning for domestic and international meetings. 
"Florida has been an attractive destination for both our U.S. and non-U.S. attendees—especially Orlando—offering easy airport access," said Catherine Lyons, chief financial officer of the Virginia-based International Sleep Products Association and Mattress Recycling Council. Their ISPA Industry Conference was held in March at the Vinoy Renaissance Resort & Golf Club in St. Petersburg. 
7. The Beaches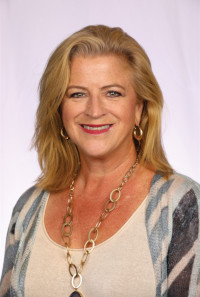 From Panama City Beach in the Panhandle on the Gulf of Mexico to Miami's South Beach on the Atlantic Ocean, Florida is home to a staggering 360 miles of awe-inspiring coastline with more than 180 beaches, many literally on the doorsteps of luxurious meeting resorts for which the state is famous. These beaches offer a glorious and memorable backdrop for meetings, beach events and bleisure groups—also known as those that take advantage of leisure time before or after their business event. 
"I currently book about 50-plus meetings per year, and more than half of all the meetings I book annually contract in Florida for the multiple beaches on both the Atlantic and the Gulf," said Cheryl Faust, senior director, global accounts, HelmsBriscoe. 
Faust's groups are drawn to the vast selection of resorts, abundant meeting space, world-class golf courses, dynamic watersports, walkable restaurants and entertainment in Florida towns and villages. Faust's other recent programs include the Nursing Leadership Symposiums and the Aircraft Rescue Firefighters Association, which both contracted with the new Sunseeker Resort in Port Charlotte (opening fall 2023). 
"These groups were able to book all the rooms and space needed for their 300- and 350-person meetings with all the meeting space overlooking the Gulf. We even chartered a boat to get the harbor views of the Sunseeker and Charlotte Harbor," Faust added.
8. The Dining Scene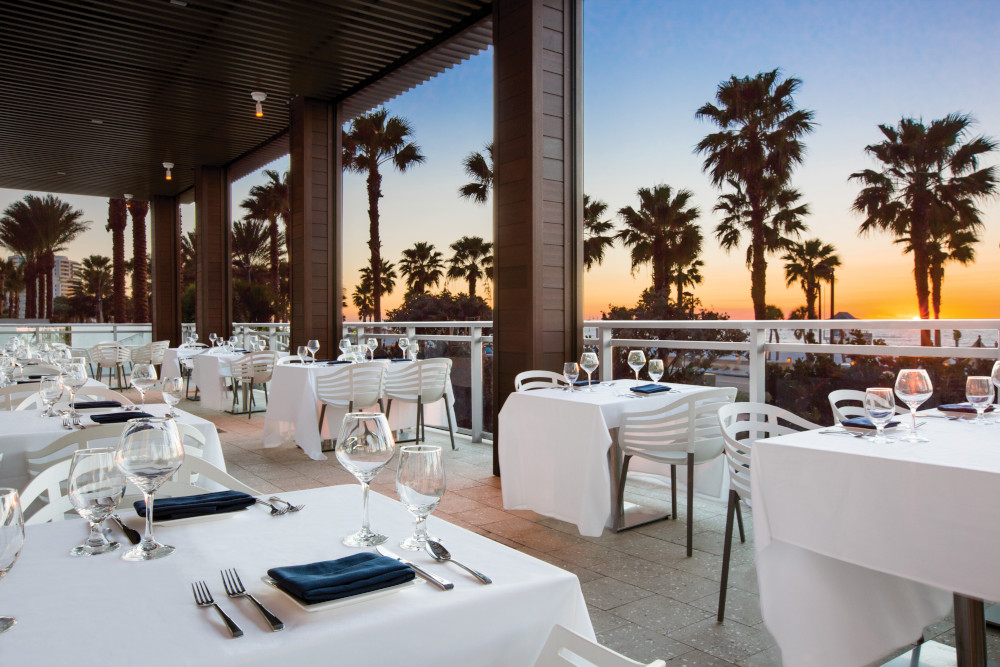 Meeting professionals will want to remind attendees to pack their appetites with their sandals and sunscreen because the level of food throughout the state is truly world class. Michelin Guide Miami, Orlando and Tampa honored many restaurants last year with stars and recommendations and celebrity chefs like Todd English and Jean-Georges Vongerichten stand at the helm of many hotel and stand-alone restaurants.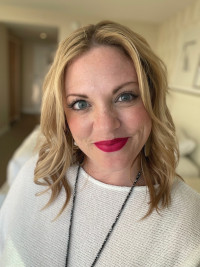 Tasty food is readily available at attractions as is gourmet dining—even at airports! Some of Florida's top hotels even feature their own garden-fresh ingredients with garden plots right outside their kitchens. Proving farm-to-table is beyond a catchphrase, most area hotels source provisions from local farms and some enjoy the luxury of proximity to breweries and vineyards, ensuring only the freshest local ingredients go into their menu items. Plus, more than 2,000 caterers in the state work alongside museums, aquariums and other special event venues, ensuring attendees are consistently served fresh, locally sourced farm-to-table menu items. 
"At our most recent meeting at Wyndham Clearwater Beach Resort, we were served delicious, gourmet meals at their fine dining restaurant, Ocean Hai. We had such choices as red snapper and beef tenderloin. And, outside the hotel, a variety of restaurants mean our guests have somewhere to look forward to going to year after year," said Daniele Mineck, director of talent management, River Valley Cooperative in Davenport, Iowa. Favorites in Clearwater include the Island Way Grill for sushi, seafood and steaks in an elegant setting, and The Bait House Tackle & Tavern, an actual bait house and hidden gem at the Marina with a 12-seat outdoor restaurant serving "the best drunken shrimp" with a saucy creole sauce. 
"Also popular is Bob Heilman's Beachcomber, opened in 1948, with wood paneling and white tablecloths that makes you feel like you're about to run into the Rat Pack. If you don't have an old fashioned in your hand here…" Mineck added with a chuckle.
9. The Convention and Visitors Bureaus
Call them CVBs or tourism authorities, these organizations help meeting professionals take their events to the next level.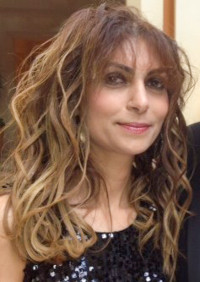 It's no secret veteran planners make the CVB their first call. Why? Because convention and visitors bureaus are the destination experts and save planners hours of research on hotels, meeting space and attractions. Their job is staying au courant with new hotels, airlift, citywide events and a whole bunch more, said Marjaneh Majarwitz, president, MarjaNET, Inc. based in Jacksonville, who talks about the support that CVBs offer in invaluable time and resources. 
"They are my planning team for implementing successful events for my clients," she said. 
Working with St. Augustine, Ponte Vedra & The Beaches Visitors & Convention Bureau, Lee County Visitor & Convention Bureau in Fort Myers, Daytona Beach Area CVB, Greater Fort Lauderdale CVB, Visit Sarasota and Visit Orlando, Majarwitz's relationship with CVBs has been reflected in the evaluation she's received from clients. "CVBs help make connections with the hotels, local businesses and suppliers and provide free destination marketing tools such as photos and videos to get groups jazzed about an upcoming event," she said, adding that they'll also host meeting professionals on educational fams to bring planners to various properties and venues to scout out the latest and greatest venues for their event.
Peter Rosenberger of ClusterFest Events, with clients including NewsNation and NY Mets Radio, concurs. 
"The team at Discover the Palm Beaches are there to work with you from concept to completion. Their support starts with ideation and affordability. Few programs have unlimited budgets and I believe it's crucial that a destination is there to help a planner navigate creatively, locally and financially. These guys are so very good at that, I cannot stress this enough!"
10. Hospitality Is in Florida's DNA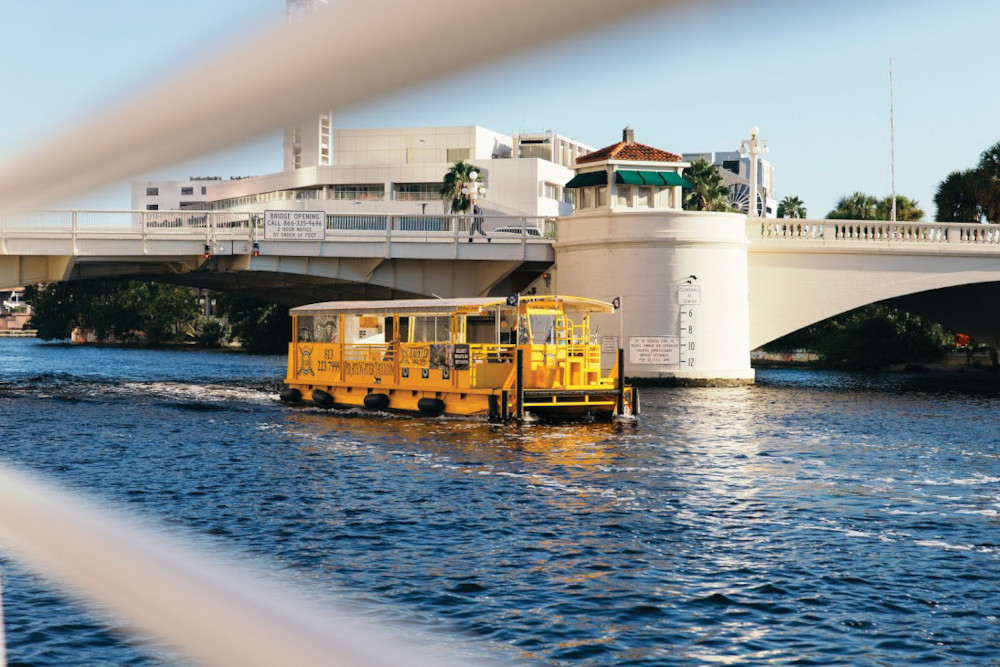 By now, it should surprise no one that tourism is Florida's No. 1 industry and that this natural, inherent hospitality is in the DNA of those working in tourism throughout the state. Hotels, restaurants and attractions know the lifeblood of the state is in how leisure and business travelers are treated, and meeting professionals appreciate and applaud all these efforts on their behalf.
Meagan Pfalzer, director of development of operations for a non-profit organization, hosted an event at Trump National Doral Miami and said, "Everyone from the management, event planners, sales, catering, housekeeping, restaurant staff and groundskeepers are all second to none! Their hard work, dedication to the brand as well as to their guests is simply incredible." 
Having a great deal of experience with other events in other locations, Pfalzer insisted none have ever come close to the amazing group of people she encountered at Trump National Doral Miami. "The entire team is always there with a smile on their faces, to help in any way possible and make you feel like you're the only person they have staying there. Each and every staff member remembers you, goes above and beyond, and I simply couldn't imagine a better place to be away from home and still feel 'home.'"
Can there be higher praise? Only when you pay attention to what other meeting professionals have to say about meeting in Florida.
Read the 2023 edition of Meetings Today Florida