Greater Ontario's Convention Center Stays On Trend With Sustainability and Culinary Offerings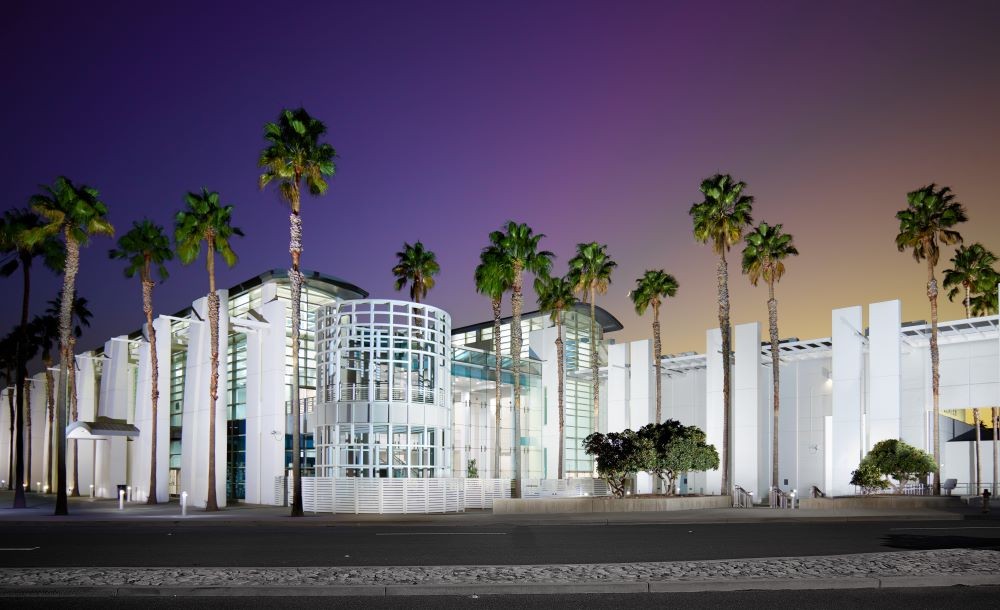 Ontario Convention Center. Credit: Greater Ontario Convention and Visitors Bureau
Destinations everywhere claim to have it all, from skyscraping hotels and state-of-the-art convention centers to natural outdoor escapes and bustling dining and nightlife scenes. But when comparing destinations to the centrally located area of Greater Ontario, California, Greater Ontario comes second to none.
The gateway to SoCal is one of few destinations where hiking, skiing and biking through the surrounding San Gabriel Mountains in the morning can be followed by fishing, swimming and surfing the waves of the Pacific in the afternoon—and if you feel like taking a stroll down the Walk of Fame or visiting Princess Aurora at her Disneyland castle, Hollywood and Anaheim are only an hour away. With more than 300 days of sunshine annually, Greater Ontario's weather makes taking advantage of the city's offerings easy. 
Greater Ontario is quite literally positioned in the heart of everything SoCal has to offer for meetings and events, and the city's convention center puts attendees in the center of it all. Following are some of the Ontario Convention Center's offerings and opportunities for groups to take advantage of during their next visit. 
[Related: Podcast: Why You Should Work with Greater Ontario CVB for Your California Planning Needs]
Ontario Convention Center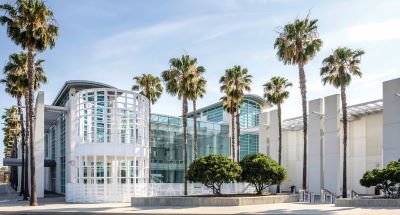 Operated by ASM Global, a leading property management company and producer of entertainment experiences, the GBAC STAR-accredited Ontario Convention Center (OCC) is a flexible and versatile space able to meet the needs of events big and small. The 225,000-square-foot OCC celebrated its 25th anniversary last year after breaking ground in 1995, with renovations introducing a new cafe and outdoor patio in 2016. 
The OCC is within two miles of Ontario International Airport and has more than 6,000 hotel rooms in its vicinity, making it easily accessible from all lodging options. The convention center's exhibit hall is a 70,000-square-foot, column-free space that's divisible into two sections: A, measuring 42,000 square feet, and B, measuring 28,000 square feet. The 20,000-square-foot Ballroom can be divided into three sections, two measuring 6,000 square feet and one totaling 8,000. 
Some building and event services at the OCC include:
Setup requirements and floor plans
Offsite venue assistance
Vendor and exhibitor services
F&B through OCC catering services
Housing, parking and transportation
Ticket takers and box office
Internet, electrical and rigging
The OCC also offers marketing and PR opportunities like internal banners and digital signage, marquee signage, a city welcome banner program and event listings on the OCC website. 
Sustainability at the OCC
The Ontario Convention Center invites planners and attendees to "breathe easy" alongside the team's commitment to reducing the OCC's environmental impact through ongoing efforts to save energy and water, recycle, purchase environmentally preferable products and help raise awareness of environmental issues. A few projects the OCC team has implemented so far include:
Using reclaimed water for watering the OCC's landscape, with new landscape featuring drought-resistant plants
Installing solar panels in 2015
Purchasing only sustainable and environmentally sound seafood products, as well as locally grown products and organic produce whenever possible
Not running air conditioning until the actual event time to reduce electrical usage
Donating excess product to outreach programs for the elderly and less fortunate
Using only recyclable disposable wares, with additional recycling efforts including paper and cardboard recycling, all computer parts and components and battery recycling
[Related: A Day in the Life of the Ontario Convention Center Executive Chef]
Culinary and Catering Offerings
At the OCC, "the food is as celebrated as the convention space."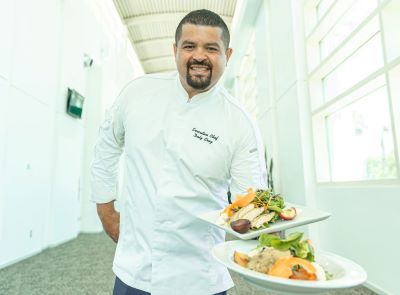 Catering at the OCC features award-winning cuisine and customizable dining packages, with menus displaying an eclectic range of international and regional dishes inspired by and prepared with the freshest ingredients currently in season. The OCC catering team is led by Executive Chef Daly Cruz, who started working in the culinary field at the age of 14.
The award-winning culinary team creates custom menus according to the specific requests and needs for groups of all sizes, working with setups from elaborate, sit-down banquets and galas to casual gatherings, cocktail receptions and buffets. 
Menus are well-rounded in ingredients, featuring a range of international, regional and heart-healthy meals, all prepared with the freshest ingredients, with produce sourced from local farms and growers in the SoCal region. Daly even prepares decadent pastries and baked goods daily for attendees to enjoy alongside their meals. 
This article was created in partnership with Greater Ontario Convention & Visitors Bureau.
Connect 
Greater Ontario CVB 
(800) 455-5755 
www.gocvb.org  
Ontario Convention Center 
https://gocvb.org/ontario-convention-center/ 
Ontario Convention Center Catering
https://gocvb.org/ontario-convention-center/catering/