9 Historic Venues in Florida for Special Events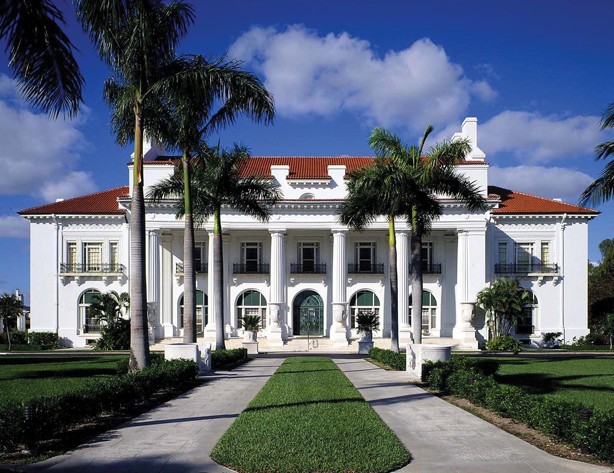 Henry Morrison Flagler Museum, Palm Beach 
There was a time when glitz and glamour were the order of the day but, alas, this bygone era is now largely history. However, it's still possible to recreate the element of mystery this glamorous period evokes. 
Fortunately, for planners looking to create their own history-making events, several remarkable landmarks are available for events looking for that certain je ne sais quoi. Let history be the guide to your event's future at these historic homes, hotels and museums.
The Hacienda Hotel, New Port Richey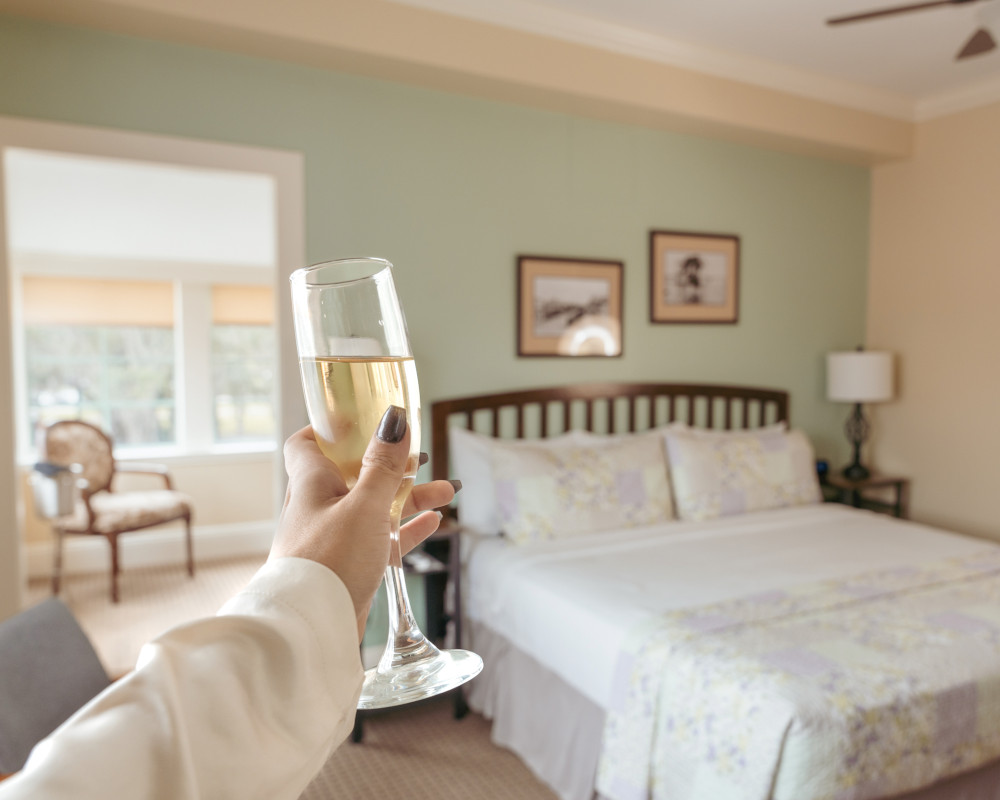 Once called Hollywood of the East, New Port Richey north of Tampa was once home to residents and visitors including Gloria Swanson and Charlie Chaplin. Their stomping ground? The Hacienda Hotel. 
First opened in 1927, this 40-room boutique property was added to the U.S. National Register of Historic Places in 1996. The historic property reopened in September 2022 following years of refurbishment and now includes a lush courtyard set around the property's original fountain that dates back a full century. Its restoration also included preserving original features of the interior and exterior, including the original lobby chandeliers and the Grand Lobby itself with spacious seating, stocked bookshelves and an ornate fireplace restored to its original grandeur. 
Consider staging your event at Sasha's on the Park, the hotel's Mediterranean-inspired restaurant lovingly restored with reclaimed wood with seating for 75. Or, if relaxation is on the menu, grab a coffee and pull up a rocking chair on one of two second-floor balconies. Relax into the soul-soothing sounds of the burbling fountains while taking in the breathtaking views of Sims Park.
[Related: 10 Best Places for Group Golf Outings in Florida]
Henry Morrison Flagler Museum, Palm Beach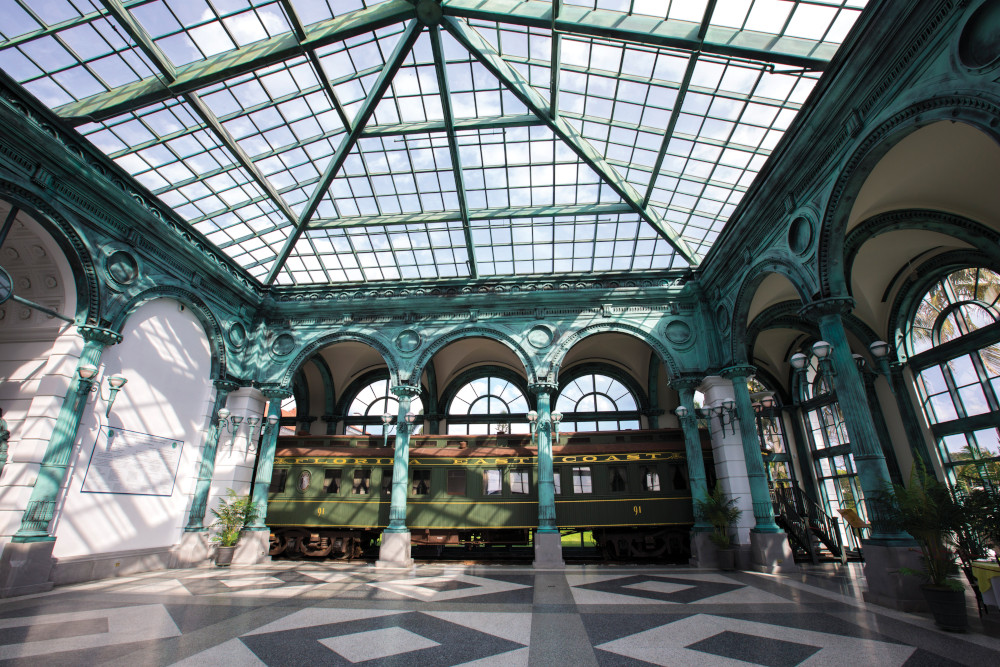 One Floridian who helped put the Sunshine State on the proverbial map is industrialist Henry Morrison Flagler, co-founder of Standard Oil Company. His Florida East Coast Railways helped transport wealthy Northerners to the deliciously warm and sunny South. Much of this opulent building still stands today, including his own estate, the 1902-built Whitehall, known to visitors as the Flagler Museum. This 75-room Beaux-Arts palace offers a variety of rooms for private events with the Grand Hall, the largest at 5,000 square feet, welcoming visitors through expansive bronze doors adorned with lion's heads. 
The museum's courtyard is a lush bucolic garden with its star attraction the marble fountain designed after the 1902 Venus fountain sculpted by Giovanni da Bologna for the Boboli Gardens in Florence. Obviously, this magical space is ideal for virtually any event, but an intimate dinner party is de rigeur. 
Lightner Museum of History and Art, St. Augustine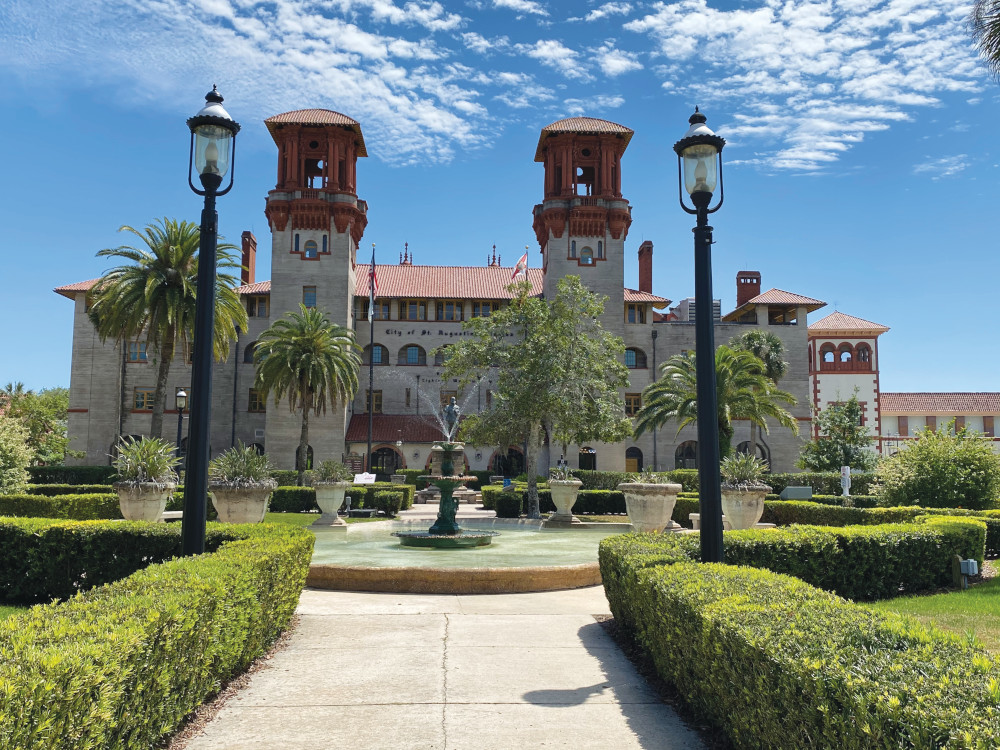 Completed in 1888, the Alcazar Hotel and Casino was the second grand hotel in St. Augustine built by railroad magnate Henry Flagler and current home to the Lightner Museum of History and Art. (His first hotel was the Hotel Ponce de Leon, now Flagler College, also in St. Augustine.) For refined American fare, experience The Cafe Alcazar, in the former indoor swimming pool, the largest in the world at the time. Now drained to reveal its stunning architecture, it's a grand spot for events for up to 225. The Mezzanine level overlooking the historic pool provides the perfect space for cocktail hour when paired with the outdoor terrace. The Grand Lobby and first-level exhibits can be booked as well. With arched windows and crystal chandeliers, it's an elegant reception spot with the museum's exhibits available for private viewings.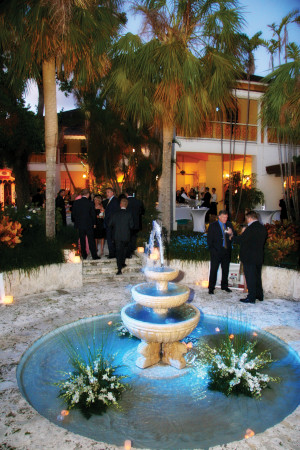 Bonnet House Museum and Gardens, Fort Lauderdale
The estate of art collector and painter Frederic Clay Bartlett and his wife Helen, the Bonnet House spans 35 acres on Fort Lauderdale Beach, offering a variety of unique settings for events of any size. Guests can also enjoy exclusive use of the tree-lined alee, garden courtyard, waterfront veranda, hibiscus garden or the Bonnet House Beach. Construction of Bonnet House, a plantation-style home, began in 1920 on land gifted to the Bartletts as a wedding gift from Helen's father.
Currently on the National Register of Historic Places, the winter house allowed Frederic to pursue his art, and Helen, her music and poetry. Following Helen's death in 1925, Frederic's visits to Bonnet House waned until he married Evelyn Fortune Lilly in 1931, who inspired the decorative elements seen today. In 1983, Evelyn gifted Bonnet House to the Florida Trust for Historic Preservation, which allows groups to reserve the home for events for up to 250.
[Related: The Latest Property Openings and Renovations in Florida (2023)]
Dr. Phillips House, Orlando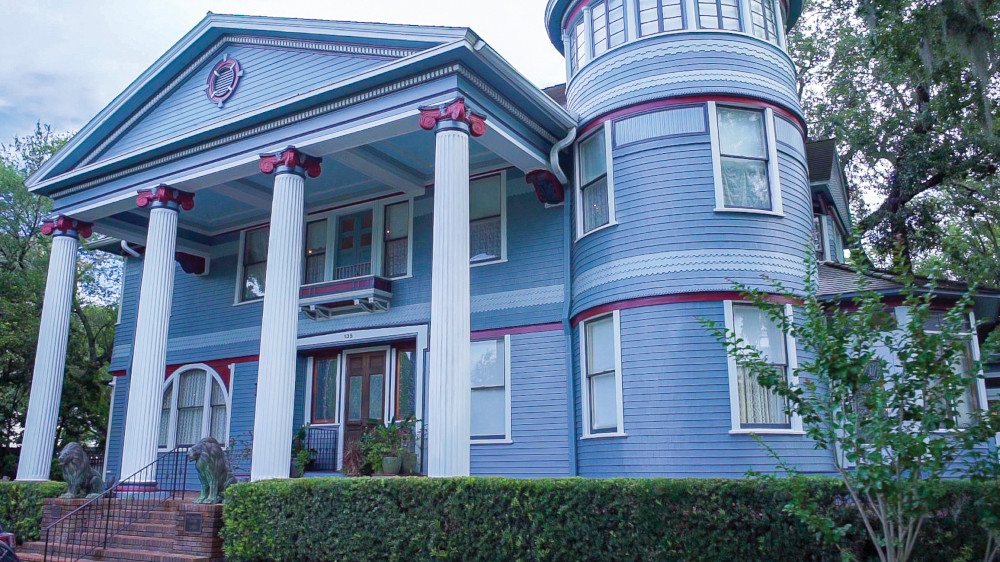 The name Dr. Phillips can be seen throughout Orlando neighborhoods named for him, the performing arts center bearing his moniker and downtown's Dr. Phillips House. Now a popular event venue, the 1893 Dr. Phillips House was home to—you guessed it—Dr. Phillips and his wife Della.  
A grand Victorian home in the downtown Lake Lucerne area of Orlando, the house was built from Phillips' Florida citrus fortune and over the years, Dr. Phillips became the largest citrus grower in the world, selling over 100 million oranges a year.
Dr. Phillips passed away in 1959 and his family deeded Phillips House to the City of Orlando in 1974. Added to the National Register of Historic Places in 1979, it is used as a bed and breakfast and for events inside the home and in the garden, accommodating up to 150.
The Ringling, Sarasota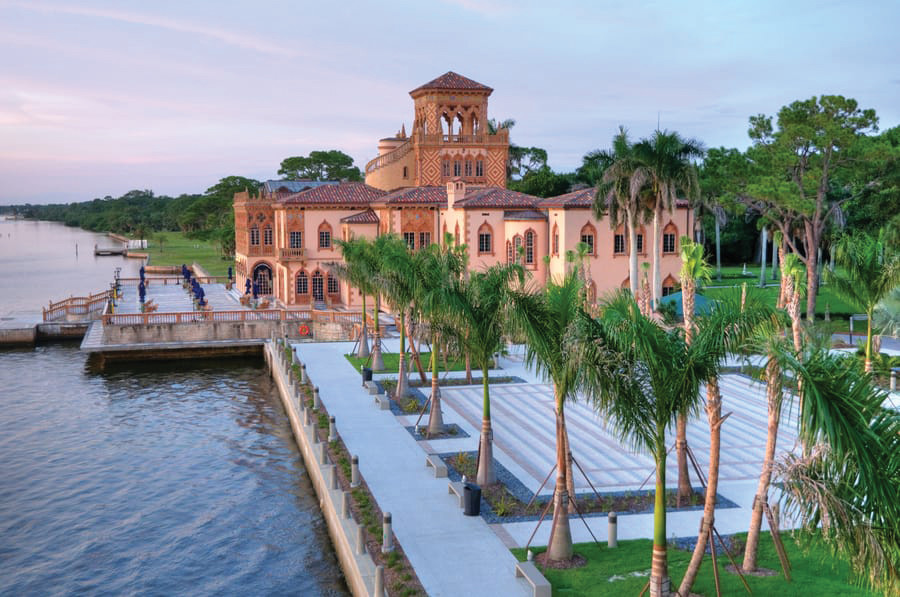 John Ringling, of Ringling Brothers and Barnum & Baily Circus fame, and his wife Mable decided to set their sights on Sarasota as their winter getaway on Sarasota Bay. In 1926 they built Ca' d'Zan in the Italian Venetian Gothic style. After only three winters, Mable passed away, and when John died in 1936, he bequeathed the home to the people of Florida.
Today, The Ringling is surrounded by beautiful tropical plants and flowers and stellar water views. The home can be used for all sorts of fashionable events in the Museum of Art Courtyard, for up to 400; the Ca' d'Zan Terrace and Bolger Capiello, for up to 175; and Mable Ringling's Rose Garden, for smaller events for up to 25. 
[Related: Florida's Best Attractions for After-Meetings Fun]
Vizcaya Museum & Gardens, Miami
Once the winter residence of agricultural industrialist John Deering, Villa Vizcaya was built from 1914-1922 on Miami's Biscayne Bay. A museum since 1953, this Italian Renaissance villa is bursting with 70 antique-filled rooms and sumptuous gardens. Several rooms of the jaw-dropping home are available for groups of up to 100 in the inner courtyard, outside terraces and gardens. Daily tours are also available.
Audubon House and Tropical Gardens, Key West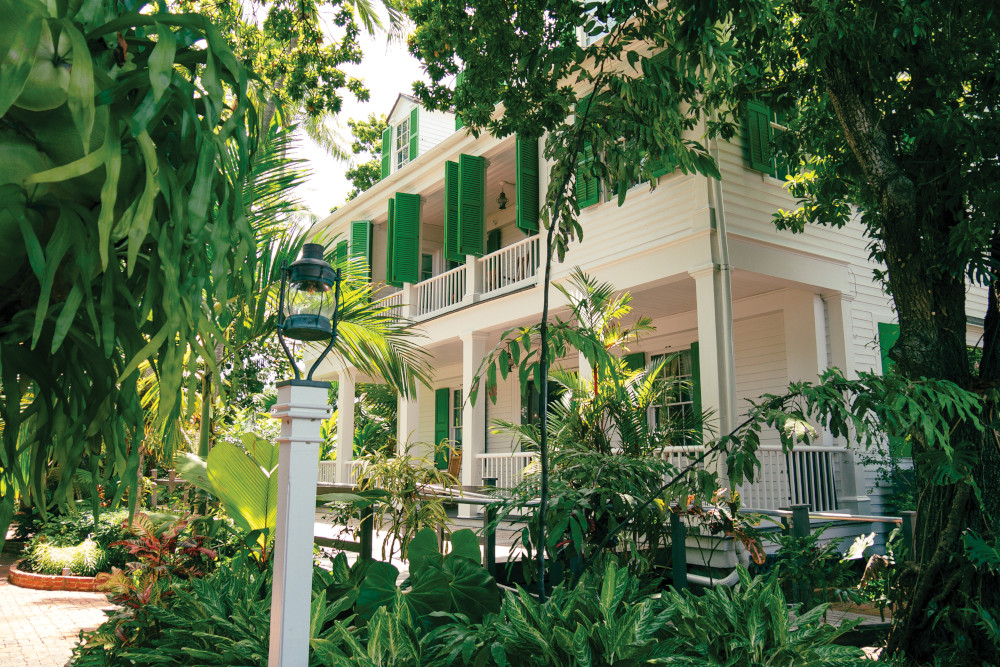 Famous ornithologist John James Audubon's Audubon House, set in the heart of Old Town Key West, is elegantly furnished and the gardens are full of palm trees, tropical plants and every other imaginable type of foliage. Backlit by antique copper lanterns, cocktail parties and dinners for up to 100 can be staged on the back deck of the historic home while the garden hosts receptions for up to 130 guests. The house is also available for private tours during events.
Mansion at Tuckahoe, Jensen Beach
In 1936 Atlanta businessman Willaford Leach and his Coca-Cola heiress wife Anne purchased Mt. Elizabeth, a 4,000-year-old mound created by the Ais Indians, and surrounding property and built Mansion at Tuckahoe. Completed in 1939 with the latest in modern conveniences, the house is set on 54 acres of riverfront in Martin County. Purchased by the county in 1997, the property is now part of Indian RiverSide Park. The Mansion was restored in 2009 and is now used as an event venue with multiple indoor and outdoor sites available for up to 400 guests. The 7,200-square-foot outdoor terrace and amphitheater is also available for events.
Read more tips and recommendations for hosting meetings in Florida in the 2023 edition of Meetings Today Florida