Boy Scouts of America's Summit Bechtel Reserve Is a Corporate Meetings Paradise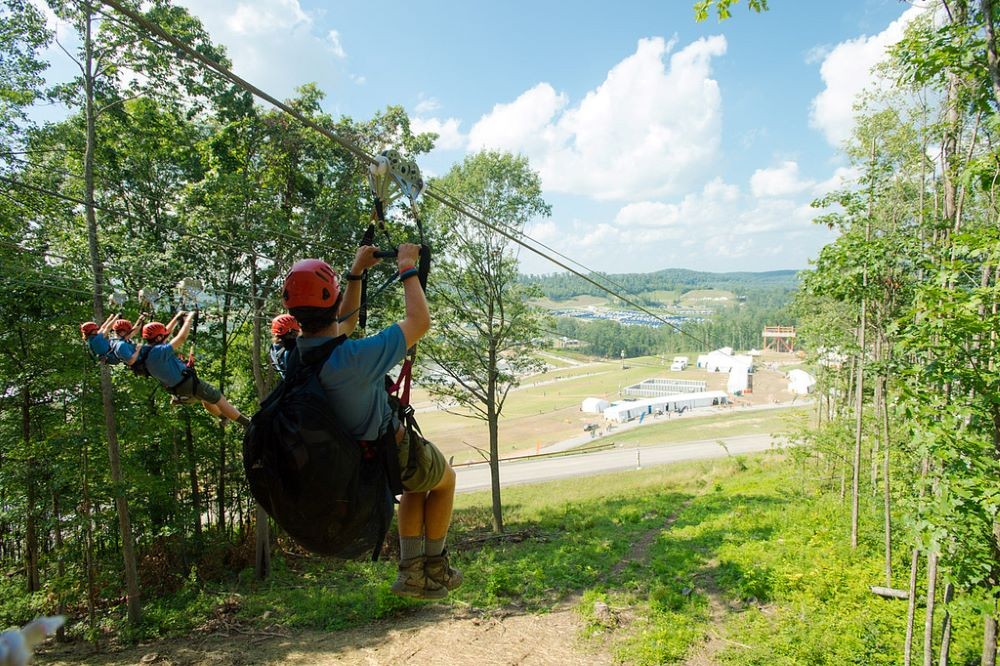 Zipline, Summit Bechtel Reserve
Imagine ziplining from the conference center, through a forest and across a mountain lake to get to your morning session.
Attendees can do just that at The Summit Bechtel Reserve, a massive expanse near Beckley, West Virginia, used by the Boy Scouts of America for the summer National Jamboree every four years, meaning it has a lot of space to fill, to say the least, during off years.
"We have in total 14,000 acres owned by the Boy Scouts of America, from the New River Bridge to Lewisburg, and 10,600 acres for The Summit Bechtel Reserve proper," said Kate Smallwood, senior business development officer for the Reserve.
[Related: Why West Virginia Is a 'Natural' Choice for Meetings]
The sheer numbers are impressive:
The capacity to hold 8,000 camping guests, including an 18-tent glamping campground
330 restroom facilities
An 80,000-person outdoor grass amphitheater
2 massive bunkhouses, each with its own dining hall and fire pit and able to host 500 guests
A hotel with 41 rooms
Two conference centers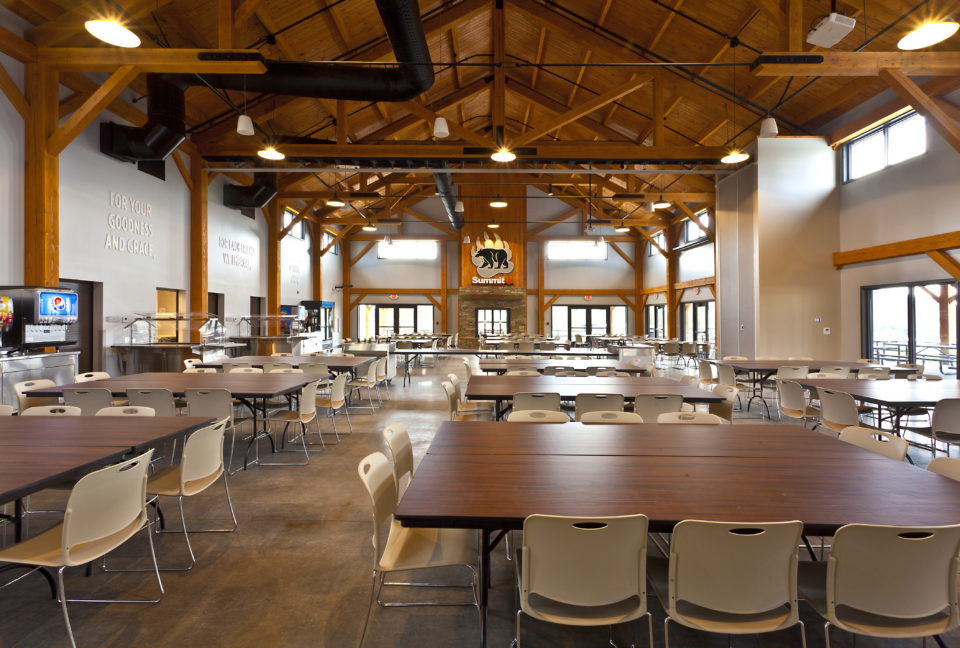 Smallwood said Summit gets a lot of one-day or weekend corporate-retreat-style meetings, and many groups mix and match facilities. Examples of recent programs include:
Little General Stores held a tradeshow using the dining hall as a tradeshow floor and opening up six classrooms as a dining area.
Gas station company Double Quick held a corporate retreat that featured a long-table dinner on the Consol Energy Bridge over the Action Point activity area.
Fun dining options such as pop-up-style lunches or dinners at most all of the venues can be arranged, with an F&B showpiece being the property's massive "GrillZilla" mobile barbecue station.
Fork in the Road and Pigott Dining Halls offer onsite catering, with a total occupancy per dining hall of 300 indoors and 500 outdoors in a covered patio area.
Meeting Facilities
Summit's Gene H. Hamagata Lodging & J.W. Marriott Jr. Leadership Center Hotel and Conference Center offers 39 guest rooms; a dining hall that accommodates up to 300 seated; six classrooms holding 20-40 guests each; and the Robert E. Murray Outdoor Amphitheater, which can host more than 100 and features a patio and fire pit.
The conference center also offers an indoor theater complete with a full audiovisual system and a reception area with a bar and casual seating right outside its doors.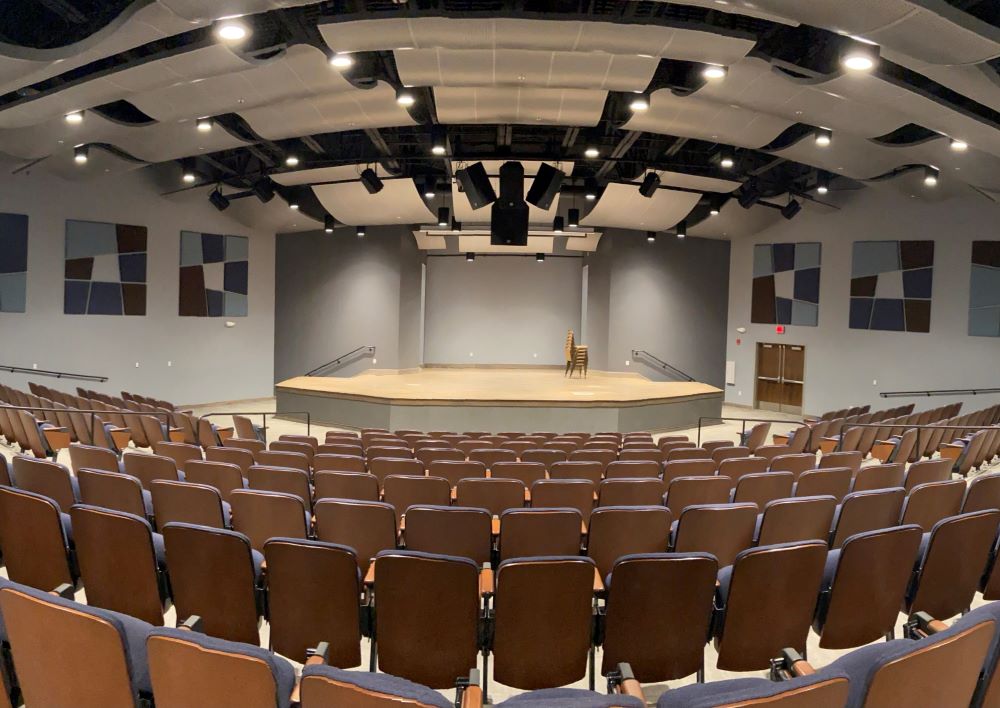 Other conference facilities include:
Fenneman Great Hall, a mountaintop indoor/outdoor dining venue with a large fire pit that is great for sunsets, can accommodate up to 120 and is next to Fenneman Lodge, a three-bedroom villa with a patio and grass lawn. These facilities are often used for opening and closing night gatherings. The Lodge is equipped with a full kitchen.
The Rex W. Tillerson Leadership Center, which offers six classrooms and the Ross Perot Leadership Hall, a lecture hall that can accommodate up to 300 with a catering kitchen and onsite AV team. On the back side of the Leadership Center are six classrooms and the Reese-Jones Foundation Veranda, a covered patio that is often used for breaks and meals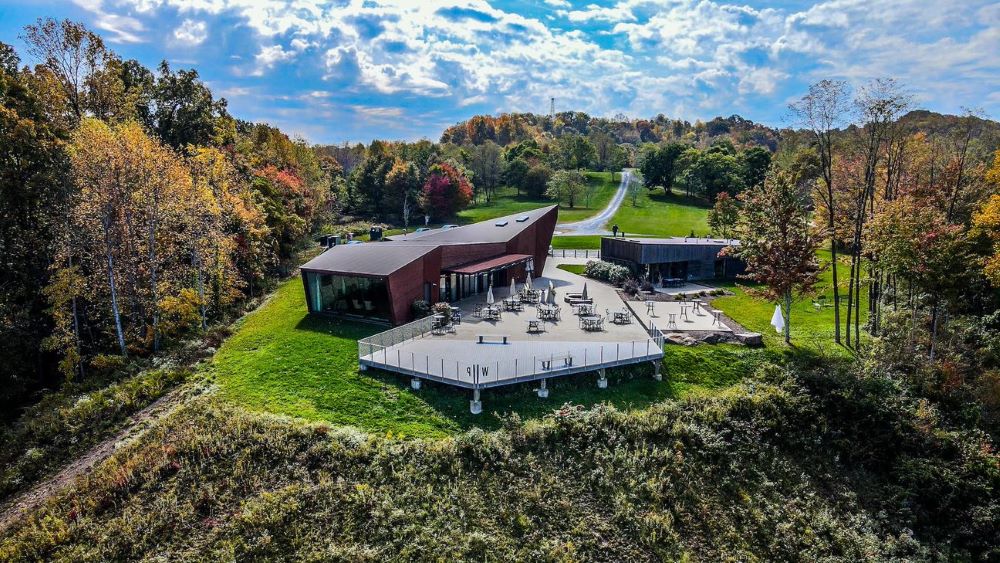 Activity Options
As expected with any facility built for the Boy Scouts of America, outdoor activity options abound. The Summit has a staff of onsite expert activity guides to make sure groups are safe
Among the active pursuits groups can participate in are the following:
Aerial adventures: Options include rock climbing, bouldering, rappelling, canopy tours, ziplines and challenge courses.
Wheeled sports: Approximately 135 miles of trails allow for ample two-wheel (bicycle) and four-wheel (skateboard) fun.
Aquatic activities: Summit's four lakes are the setting for stand-up paddleboarding, kayaking and the "Water Reality" inflatable obstacle course. Groups can also partake in half-day or full-day rafting excursions on the Upper New River or the Lower New River, which features more-challenging class III and IV rapids. Catch-and-release fishing is available on each lake.
Archery and shooting sports: Home to the third-largest shooting range in the U.S., options here include sporting clays, rifle and pistol ranges for all ability levels. Groups can be divided into a competitive "Shooting Extravaganza" program. Hatchet throwing and archery are also available.
Action Point activities: Within walking distance of the bunkhouse and dining hall and just across the Consol Energy Bridge, this centralized activity center features canopy tour and zipline challenge courses, mountain bike trails, BMX tracks, a skate plaza, archery range and indoor laser tag facility.
The Beckley Exhibition Coal Mine: Located 20 minutes south of the Reserve, groups can tour a vintage underground mine, visit a coal camp and explore its museum—and walk out the door with freshly made fudge.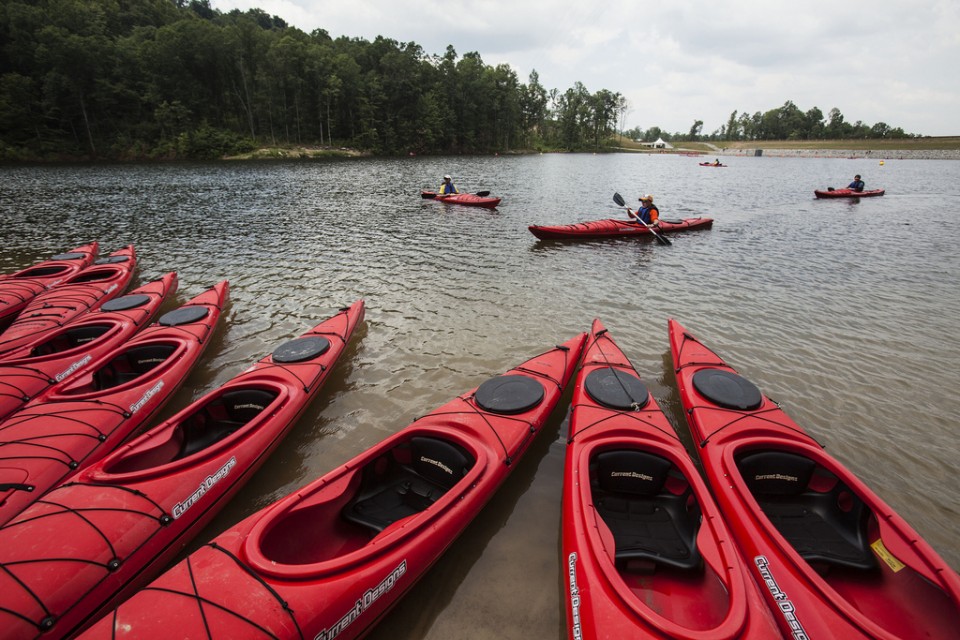 Summit can also help arrange pre or post excursions via outside vendors for activities such as whitewater rafting on the New River, golf or horseback riding, or a walk over the iconic New River Bridge near Fayetteville, West Virginia, which stretches more than 3,000 feet and where base jumpers plunge nearly 900 feet into the void!
Getting There
Groups can fly into Charleston, West Virginia, about an hour drive away, or Pittsburgh, about a 3.5- to four-hour drive. Beckley, West Virginia, is about a 20-minute drive.
Connect