Australia's New Le Méridien and More Global Property News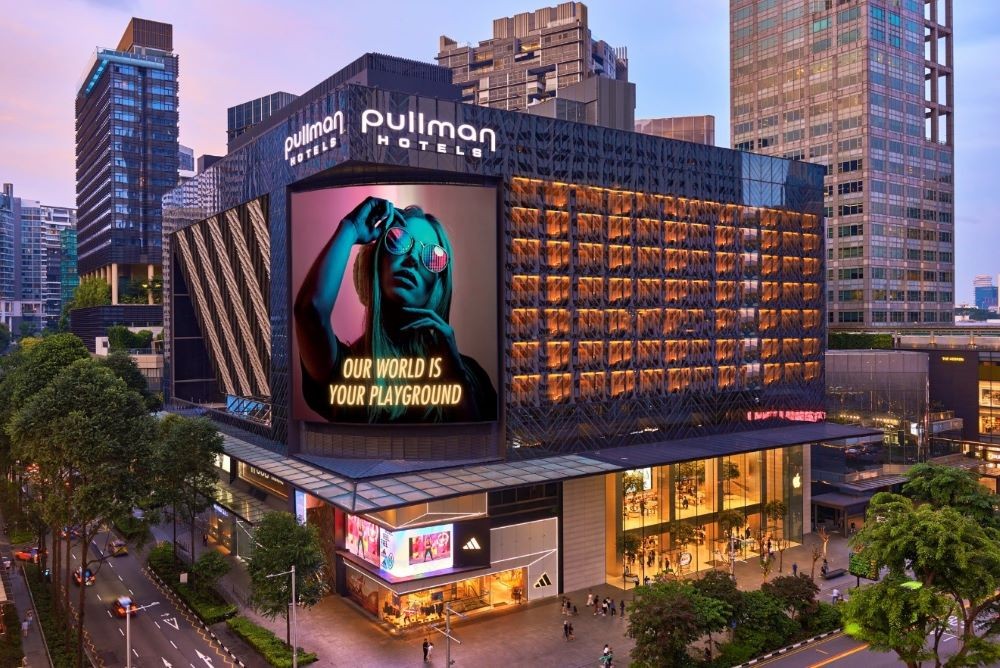 Pullman Singapore Orchard
Amsterdam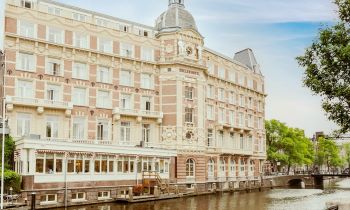 Tivoli Hotels & Resorts made its brand debut in the Netherlands with the Tivoli Doelen Amsterdam Hotel, housed within a historic property along the River Amstel dating to the 16th century. The 81-room hotel puts guests in the heart of Amsterdam's city center and within walking distance from popular sites and attractions.
The hotel has created a partnership with the Rembrandt House Museum (Museum Het Rembrandthuis) in which guests and groups are invited to book an exclusive dinner experience serviced by the Tivoli Doelen team in Rembrandt's house and kitchen. A painting workshop inspired by the Dutch artist is also available for booking. 
Australia
Located in Melbourne's theater district and within a historic performance venue, the highly anticipated Le Méridien Melbourne is officially open and welcoming guests to the brand's first property in Australia. The hotel overlooks Parliament House, Spring Street and the east of Melbourne, inviting visitors to connect with the city's famed art, culture and culinary scenes.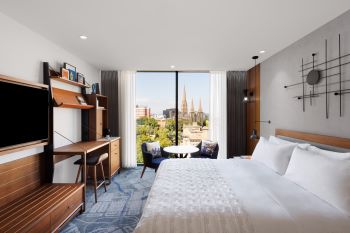 The 235-room property, housed within a site originally built as a hotel in the 1850s, offers 14 suites, with many high-floor rooms featuring floor-to-ceiling windows overlooking the Fitzroy Gardens. Rooms on the hotel's lower levels are immersed in a historic red-brick and stained-glass facade. Guests are invited to take advantage of the hotel's rooftop pool and an array of immersive arts programming as well as European-inspired dining like Le Scoop by Le Méridien, the brand's signature handcrafted gelato and sorbet program.
Le Méridien Melbourne features five event rooms and more than 4,500 square feet of meeting space, including a dedicated meetings floor offering space to collaborate and four private meeting rooms as well as the signature Vaudeville conference room, measuring 1,960 square feet.
[Related: Australia's Newest Selina Hotel and More Global Hotel News]
China
With a grand reopening scheduled in June, Regent Hong Kong is nearing the end of its two-year renovation project, completely transforming the hotel to inspire a new era for the brand under the IHG Hotels & Resorts Luxury & Lifestyle collection. Renovations build on the brand's ambition to take modern luxury to new heights and introduce innovative restaurants and bars, immersive experiences and nestled, personalized spaces in guest rooms and suites.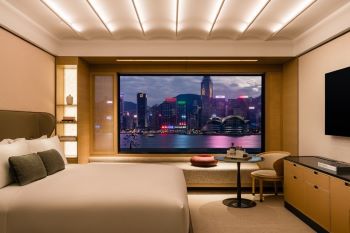 Regent Hong Kong's dining destination soft-launched in December, allowing guests to rediscover the indulgent restaurants the hotel was renowned for and introducing them to refreshed classics and new immersive culinary journeys. The Steak House, a "haven" for meat and wine lovers, features curated selections of the finest meat from around the world. Harbourside provides a vibrant buffet experience transporting guests to the world of local markets, and Lobby Lounge serves as a gathering space with views of Victoria Harbor. 
The hotel's 9,031-square-foot Regent Ballroom is a renowned venue with a capacity of up to 1,000 guests. Regent Hong Kong also offers 10 Harbourview function rooms for smaller groups and gatherings, measuring between 2,422 to 2,842 square feet. 
[Related: The Latest New and Renovated Hotels From Around The World]
Singapore
Pullman Hotels & Resorts, a premium brand from Accor, announced the opening of Pullman Singapore Orchard, marking the brand's debut in one of the world's iconic gateway cities.
The modern hotel sits on Orchard Road within the famous retail district and offers guests a true "bleisure" experience, as it's surrounded by retail malls, leading fashion labels and global brands.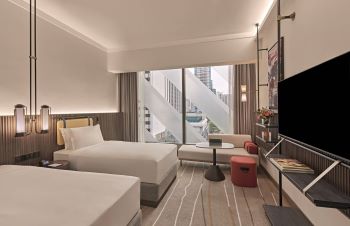 Pullman Singapore Orchard's signature spaces reflect and celebrate the fashion powerhouses neighboring it, including the hotel's 326 guest rooms and suites, all designed with fashion-inspired details and fully automated for guest customization. Level four of the hotel houses dining and social destinations like Eden Restaurant, celebrating the diverse flavors of Asia with a modern twist, and the Atelier Lounge, a curated lifestyle space decorated with fashion-inspired artifacts.
Pullman Singapore Orchard's "MEET/PLAY" spaces, named after iconic fashion destinations New York, Paris and Shanghai, are designed to fuel creativity and encourage collaboration. The spaces are suitable for everything from hybrid meetings and corporate events to teambuilding activities and cocktail receptions.
Read this next: Germany's First Selina Hotel and More Global Hotel News