Boise, Pocatello and Sun Valley, Idaho, Are Polishing Their Meetings Cred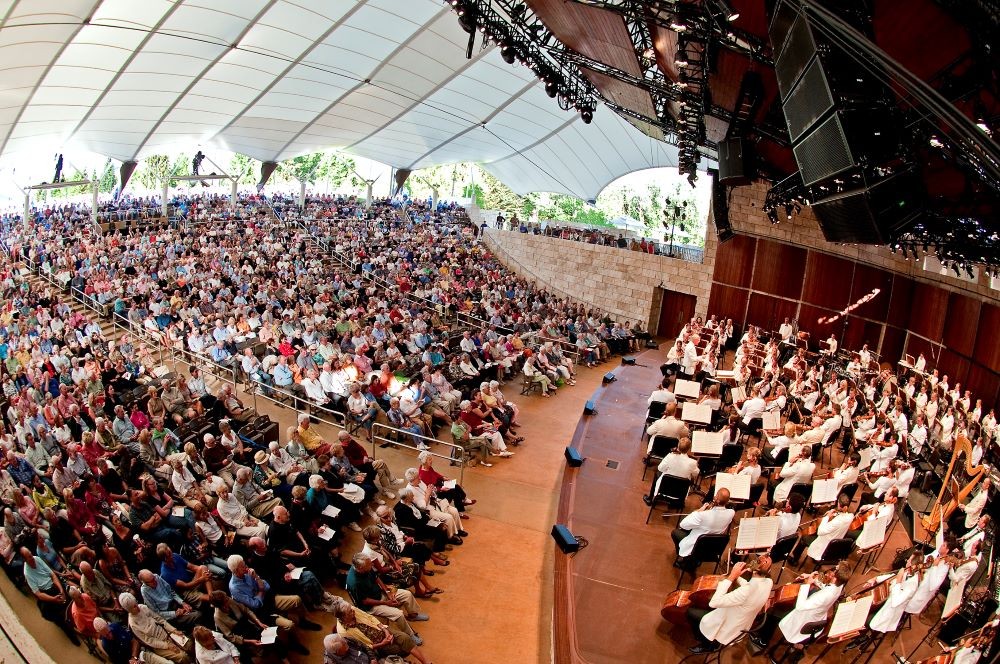 Argryos Performing Arts Center, Sun Valley. Credit: Visit Sun Valley.
With stunning natural scenery, a thriving luxury ski resort town and a capital city that has become a magnet for the tech industry and migration from other U.S. regions, Idaho is that up-and-coming destination that may intrigue your attendees with its wealth of possibilities.
Following is a look at developments in three of Idaho's major meetings destinations: Boise, Pocatello and Sun Valley.
[Related: Idaho Is Primed for the Post-Pandemic Era With Wide-Open Allure for Groups]
Boise
Idaho's capital and largest city, Boise weathered the pandemic riding a surge of popularity with Americans exploring a lifestyle change via relocation, remote work or retirement—or various combinations of all three. Although its searing-hot real estate market has since cooled, growth is still the dominant theme in this energetic city of 238,000 that is home to Micron Technology and also boasts a major Hewlett-Packard campus and thriving cybersecurity community.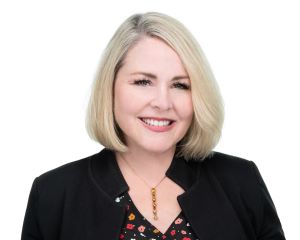 "It's really an urban, vibrant city that doesn't shut down at 5, and there's just a whole different vibe at night," said Carrie Westergard, executive director of Visit Boise. "It definitely stays alive and it stays light until 10 in summer, so you can go to a convention and then bike or golf."
Outdoor activities are always on the agenda for groups convening in Boise, with Bogus Basin Mountain Recreation Area about a 30-minute drive from downtown and whitewater river rafting available about 40 minutes from the city. Westergard said outfitters have accommodated groups of up to 400 at a time, and that the rafting options appeal to nearly all levels of skill and risk tolerance.
This combination of modern industry and natural splendor is what makes the city a draw both for the relocation market as well as meetings industry segments such as technology, agriculture, education, religious and state and regional education groups, Westergard said.
"Boise has a beautiful, scenic view," she said. "People may think of Idaho as very flat, but we're in a high desert area that has foothills surrounding it, so it has a beauty from every angle."
[Related: Boise Is Booming With New Meetings and Events Lures]
Boise's major meeting facility is Boise Centre, offering 86,000 square feet of space split into an original 50,000 square feet and an additional 36,000 square feet that was added during a 2017 expansion. Westergard said Boise Centre has hosted up to 1,700 attendees, including a banquet for 1,000 in one of its banquet halls. An ideal group size, she said, would be in the 300- to 400-attendee range. 
One major benefit offered by Boise, Westergard maintains, is its clean, walkable downtown convention core that is less than 10 minutes from Boise Airport, which now serves more than 25 nonstop markets.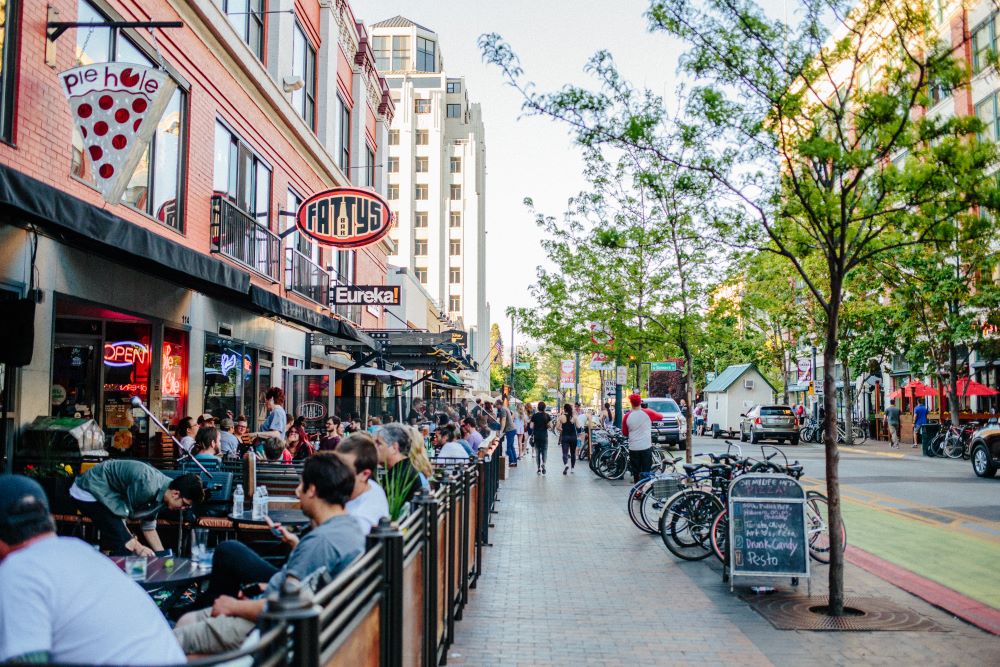 [Related: Boise, Idaho: A 'City of Trees' and the Unexpected]
In addition to Boise Centre, the adjacent, 5,000-seat Idaho Central Arena can be used in tandem for larger meetings.
Helping support Boise Centre and the city's overall meetings effort are a number of new developments, including three boutique hotels:
The Avery Hotel and Brasserie, repurposed in a historic, four-story Renaissance-style building, soft-opened in July and offers 39 guest rooms and a French-inspired fine-dining restaurant along with Tiner's Alley gastropub, providing an English pub atmosphere.
The 122-room Hotel Renegade—which promises to "awaken your inner rebel"—is turning heads with its industrial-chic design and will include a rooftop bar and restaurant along with private event space when it opens in 2024. The hotel's three F&B concepts, Baraboo Supper Club, The Highlander at Hotel Renegade rooftop bar and Blue Collar Coffee Co., are helmed by group dining veteran Tyler Hall, who came from the San Francisco Bay Area after working for Sodexo-Nourish and Samsung Research America's Guckenheimer food service company. The hotel has more than 5,100 square feet of flexible meeting space, including an 8th floor ballroom and 2nd floor boardrooms. 
The Sparrow, the 1960s-era Safari Motor Inn in its previous life, is scheduled to open in fall 2023 with 67 guest rooms. Further plans for the area, according to local news source BoiseDev, include the possibility of three additional hotels that would add more than 450 rooms.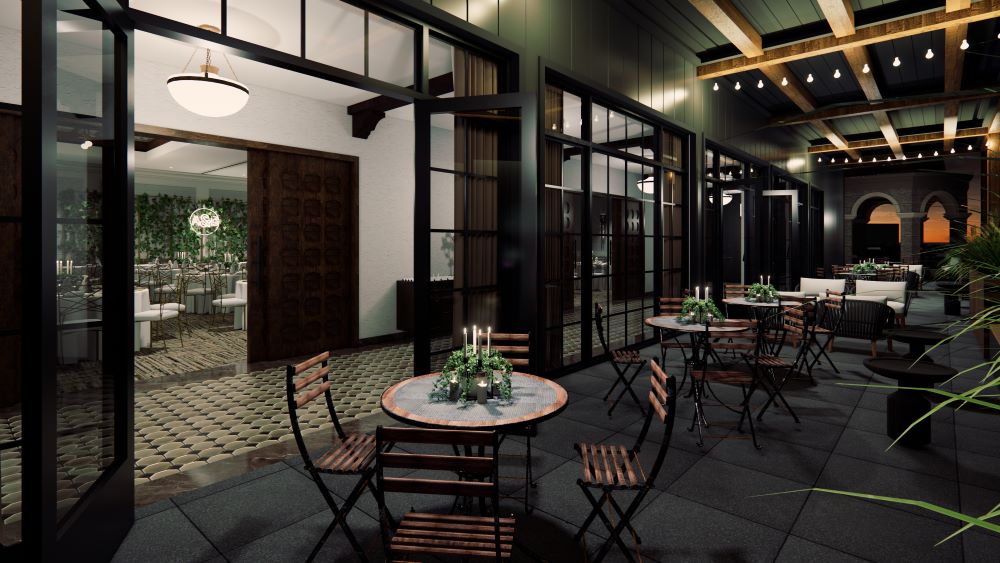 Other major developments include the Idaho Central Aquatic Center, which opened in May 2023 and is available for event rental; a West Boise Topgolf facility that opened in November 2022; and the opening of Warehouse Food Hall and Treefort Music Venue in downtown's BODO block.
Boise's F&B scene also recently received a major accolade with its first James Beard Award winner, Kris Komori of KIN, who won the prestigious culinary organization's award for Best Chef: Mountain.
"We've been talking about our culinary scene for a while now, but this brings us to a different level," Westergard said, adding that the city's new Urban Wine Trail is a popular option that takes advantage of Boise's greenbelt, allowing vinophiles to bicycle from venue to venue for tastings.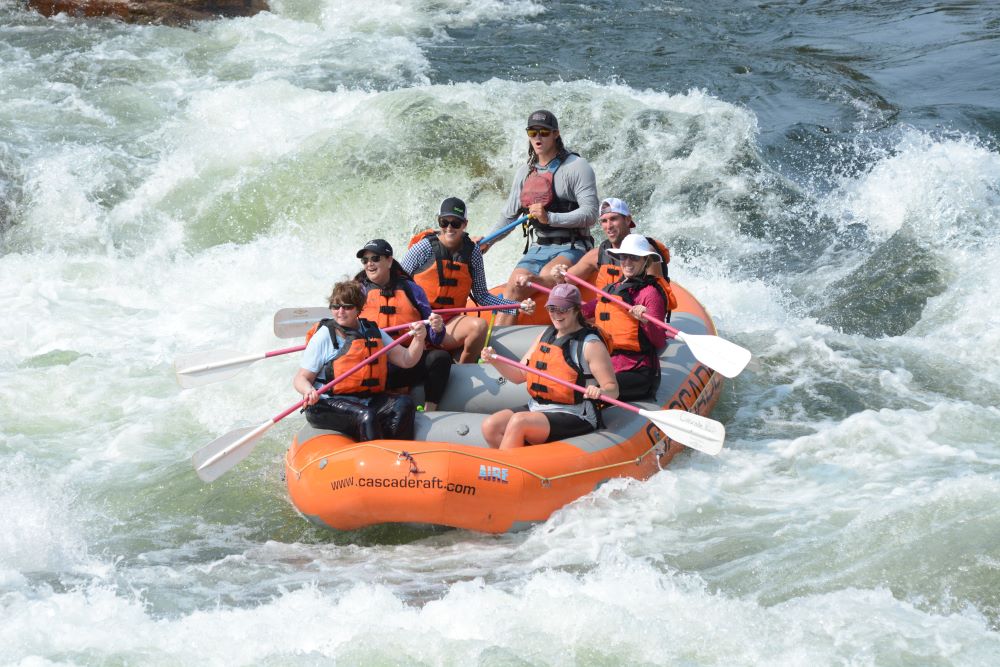 Pocatello
While probably not on the radar of most meeting organizers, Pocatello is making strides to enter the picture and has a tourism economy that generates some $600 million per year, according to Jeffery Glissendorf, director of tourism and marketing for Visit Pocatello-Chubbuck.
"We're a big outdoors town—Idaho is a big outdoor state," Glissendorf said. "We're full of all sorts of trails, fishing. We're an hour and half south of Yellowstone National Park—we're trying to pull visitors off the freeway. We have four or five museums, a nice zoo, but we're not a destination. We're a gate city and we may as well embrace that."
Pocatello's location right off I-15, which links Las Vegas, Salt Lake City and Calgary, Alberta, currently brings the lion's share of visitors, with state associations and sports meetings being its biggest meetings customers.
Recently brought aboard to help generate more tourism revenue, along with meetings and events business, Glissendorf said the destination is targeting small-market meetings and sports conventions in the neighborhood of 170 room nights and 10,000 square feet of meeting space, which its Shoshone-Bannock Casino Hotel, about a half hour north of downtown Pocatello, can accommodate.
"We've got a new alumni center at Idaho State University with meeting space, and a lot of people are renovating buildings from the 1890s and 1920s," he said. "We've got tons of sports assets and we're expanding Mountain View Event Center, an indoor, multipurpose facility with a hardcourt that's great for basketball, volleyball and pickleball."
The event center is also available for tradeshow rental and other events.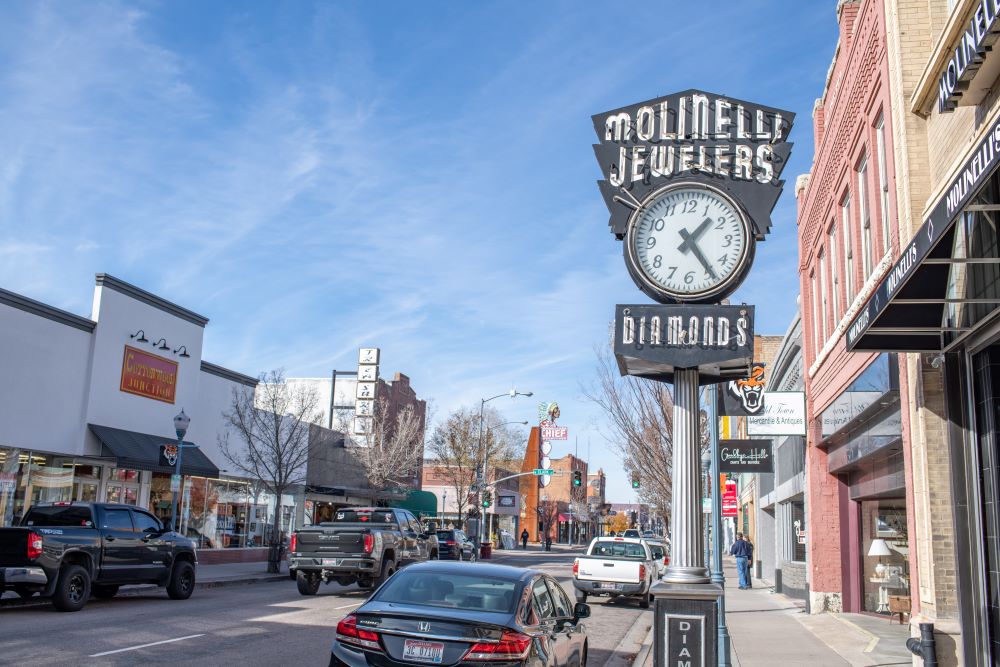 Sun Valley
Famed for its world-class ski resort and the fashionable town of Ketchum (famously the former home of Ernest Hemingway), Sun Valley offers a luxe environment for groups who may crave a new high-end experience option for an incentive or executive retreat.
"There's a lot of mountain destinations you can take advantage of, such as Jackson [Wyoming] or Vail [Colorado], but what's unique about this place is we have access to all of these outdoors amenities winter and summer but it's off the beaten path—we're not off the interstate or next to a major metropolitan area," said Ray Gadd, director of marketing and public relations for Visit Sun Valley. "What makes this place special is the people and culture here. There's a lot of affluence, but people come here because they feel they can fit in, they don't come here to show off their wealth. They're appreciative to be in an opportunity to just be in such a cool place."
The latest major news on the Sun Valley meetings and events scene is the Argryos Performing Arts Center, a privately funded, $14 million venue that opened three years ago and which the Sun Valley Film Festival uses as its primary screening facility.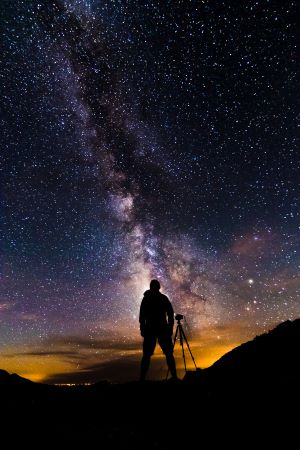 "There's a huge donor base in the community—a lot of wealth that comes here—and being able to have big-city programming has always been in demand throughout the year," Gadd said, adding that Argryos has retractable seating that provides flexibility for events and a state-of-the-art AV system that is ideal for screenings and concerts. "We didn't have any facilities that could accommodate big ticket entertainment in the winter, so having a year-round facility that could handle that was a big component of that."
Gadd said groups having events at Argryos can stay in the 99-room Limelight Hotel Ketchum, located across the street from the performing arts center, and offer programming in each venue.
The largest meetings property in destination is Sun Valley Resort—really a village unto itself—which is comprised of Sun Valley Lodge and Sun Valley Inn, and features conference facilities, an opera house, restaurants, shopping and more.
Gadd said that two more hotel properties are slated to begin construction soon but no information about meeting space was available at publication time.
Like other Idaho destinations, outdoors activities get top billing in Sun Valley, whether skiing in winter or fly-fishing, hiking or mountain biking from spring into fall.
Being far from major metropolitan areas also means Sun Valley is prime for stargazing, having received Central Idaho Dark Sky Reserve status six years ago.
"Remind people to look up at night when they're walking back to their hotel rooms," Gadd advised.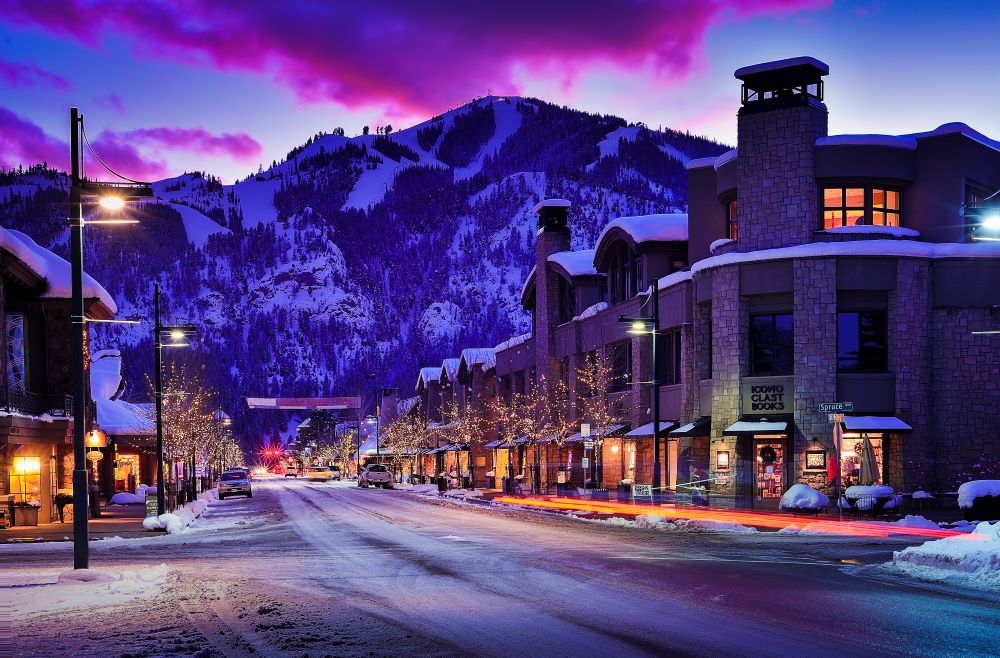 Connect