6 Unique Event Venues in Madison, Wisconsin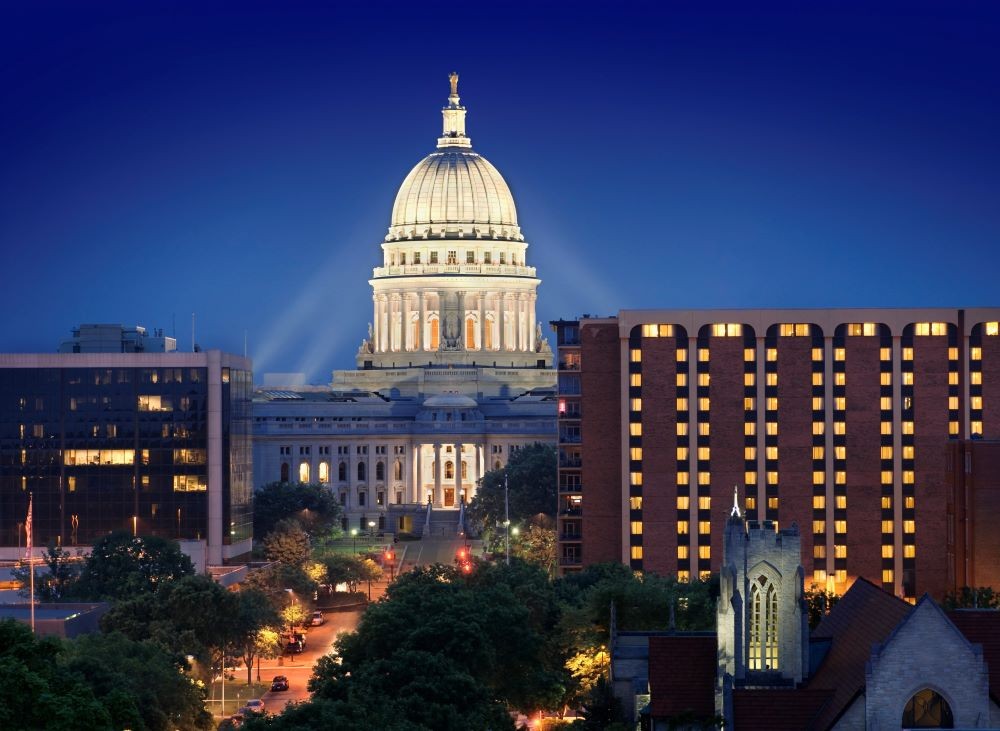 Downtown Madison and The Madison Concourse Hotel & Governor's Club exterior.
As a native Midwesterner, I've long appreciated the gems of the states within this region—the cities that fly under the radar and are perhaps in the shadow of Chicago, Milwaukee and the like. So, when I was invited to speak at PRSA's Travel + Tourism Conference this past June, I was delighted to find that this year's chosen location was Madison, Wisconsin, the state's capital city.
There's a lot to love about Madison. It's pedestrian-friendly, full of museums, has the highest number of parks per capita in the U.S. and has a storied tradition in agriculture and lake culture, sitting atop an isthmus between two lakes.
Many attendees of the conference were first-timers to the city, and throughout the event, I heard many pleasantly surprised attendees praise it for the walkability, lakefront views and impressive dining scene (with no shortage of cheese curds, of course).
Hosted at the Frank Lloyd Wright-designed Monona Terrace Community and Convention Center, which enjoys expansive views of Lake Monona, the conference was in a perfectly central location. The convention center is connected by skyway to the 175-room Hilton Madison Monona Terrace and is within walking distance from other properties like The Madison Concourse Hotel & Governor's Club (373 rooms and 27,000 square feet of meeting space) and the 213-room Best Western Premier Park Hotel, the only hotel on Madison's Capitol Square (with 14,000 square feet of meeting space and renovated in 2016), among others.
An opportunity to visit Madison also meant an opportunity to explore some of the unique venues outside of its staple convention center and hotels. Destination Madison, the city's DMO, took me to some of the most noteworthy spots in town, ranging from a historic bank-turned-restaurant to concert venues and outdoor turf. 
Following are six unique Madison venues to bookmark for your next program in Madison.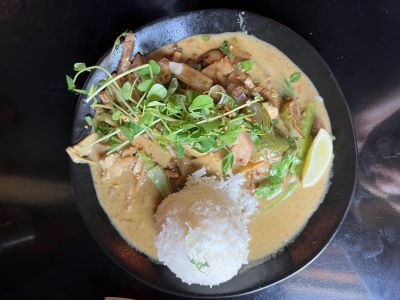 Born in 2020 by co-owners Executive Chef Jamie Hoang and General Manager Chuckie Brown-Soukaseume, Ahan—the Lao word for "food"—serves up Asian-inspired dishes to Madison's Atwood neighborhood. The venture began as a series of pop-ups in January 2020 and took up permanent residence adjacent to The Bur Oak event venue in August of the same year. 
Hoang, who hails from Madison with a resume including L'Etoile, an upscale farm-to-table restaurant, was nominated for a James Beard Award in 2023 in the Emerging Chef category. 
Ahan can provide catering services to the adjacent event venue, The Bur Oak. The independently run event venue received a major renovation in 2018. The team exposed the barrel roof, brick walls and hand-laid tile of the 96-year-old building, creating an inviting space for special events and performances. The Bur Oak can accommodate up to 130 for events. With a Viennese-style stage, the venue also hosts nightly live music performances.
 
The Sylvee was born in 2006—named in an homage to Syliva Frank, the matriarch of the Frank family that is credited with helping to grow Madison's reputation as a music destination for big-name artists—as a place for emerging artists, community events and more. 
The 2,500-capacity venue is also no stranger to private events. With its stage, premium sound system and lighting setup, The Sylvee is a blank slate for events that can put on a big production. Four dressing rooms can be used as meeting spaces, dinners can be planned on stage and full-service bar areas with views of downtown Madison and the Capitol promise memorable networking functions.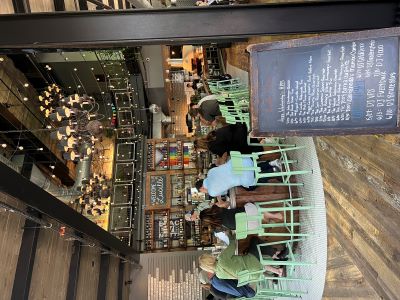 Located in the heart of Madison's historic First Settlement District—walkable from the convention center—Lucille provides a three-story dining option and event space for groups visiting the Wisconsin capital city. Known for its wood-fire and Detroit-style, black steel pan pizzas and fresh Pan-Latin fare, the restaurant is a popular choice for dining in town, along with its sister properties Merchant and Amara from Rule. No 1 Hospitality Group.
The restaurant opened in 2016 after renovations to a former bank building, and historic details are exposed throughout, adding color and character to events. The restaurant can accommodate buyouts for up to 350 in conjunction with its patio. The Lounge on the lower level is a popular spot, inside a 1920s bank vault with velvet lounge seating and a private bar that can host up to 50. The restaurant's second floor, characterized by its high ceilings and industrial look, has windows with French doors opening up to look out at the Capitol and can host 35-100 guests with a buffet setup.
If groups want to reserve a dining space in the hub of the restaurant action for a dinner, happy hour or celebration, the first floor's communal tables can accommodate 12-36, or the patio is ideal for 25-35. Experiences like pizza-cooking classes or cocktail classes are also available for booking.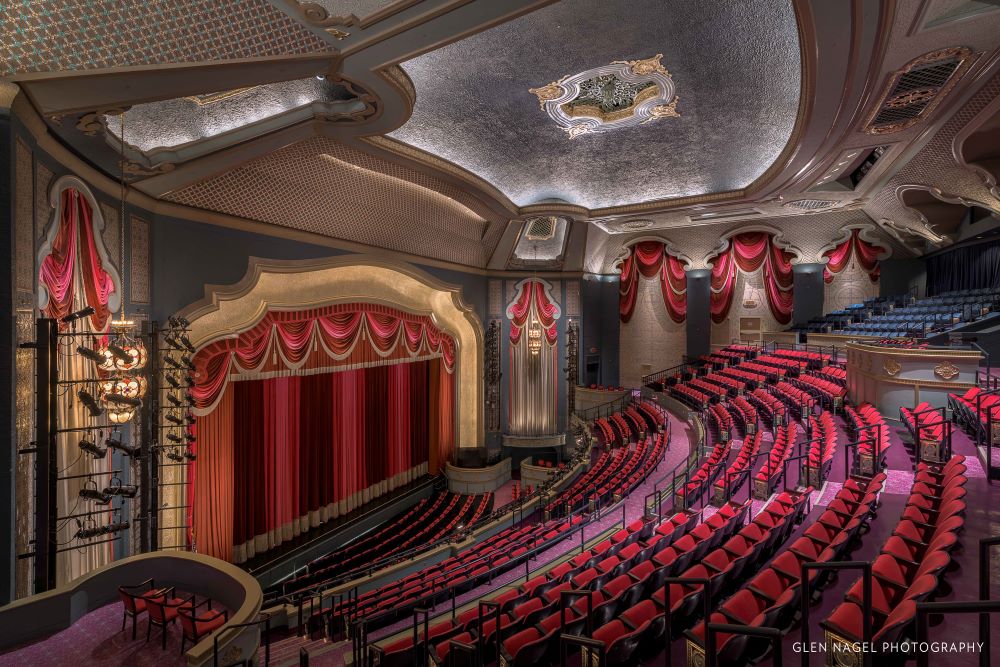 This expansive performing arts center in downtown Madison houses several theaters and event spaces capable of hosting groups of 50-1,500, including anything from weddings to corporate conferences and company parties. Overture Hall's main lobby, which offers one of the largest spaces for private events (800 reception-style; 400 sit-down dinner) features grand staircases, a travertine stone floor and a 75-foot glass curtain wall that allows natural light to spill in. 
The venue feels fresh and modern, but history buffs can step back in time during a performance or event in the Capitol Theater, which hails from 1928 and has been completely restored, maintaining details like an original 1920s Grand Barton organ, chandeliers and vintage decor.
[Related: 7 Iconic Foods and Drinks of Wisconsin]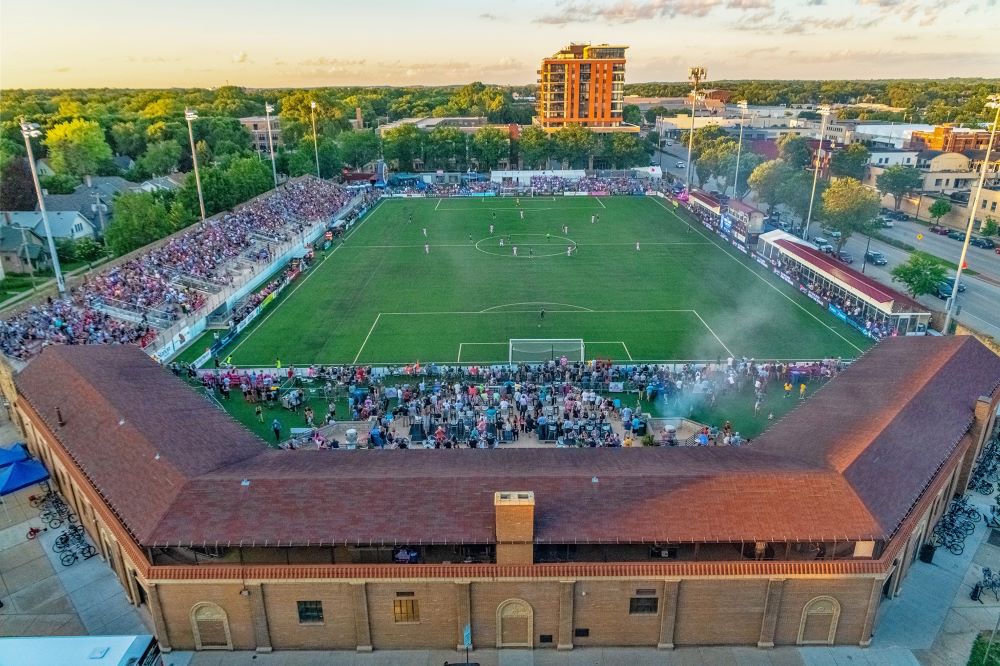 Constructed in 1926, Breese Stevens Field was predominately used as a baseball stadium, originally. The now multipurpose stadium is on the National Register of Historic Places and is home to the oldest extant masonry grandstand in the state of Wisconsin.
From soccer and ultimate frisbee to private events, festivals and concerts, the possibilities are nearly endless for groups that want to take their events outside—and the in-house events team can work fast. In 2019 alone, it hosted over 240 events in less than eight months. 
The stadium's capacity is 10,000 people for concerts and about 5,000 for game days when the city's soccer team, Forward Madison, takes the field. A tailgate tent, private suites and rooftop stands all offer fun options for experiencing the games. Groups can even use the field themselves for teambuilding activities like cricket, ultimate frisbee or soccer.
Recent indoor additions have upped the ante for private corporate and VIP events. The Forward Club can host up to 100 people, and the events team at Breese noted that corporate events, VIP events, comedy nights, political meetings and more have already taken advantage of the new space. A 10-person enclosed boardroom is also located within, for extra privacy. The Premier Suite is also a new addition, which can host 25-30 people.
[Related: 7 Historic Event Venues in Wisconsin]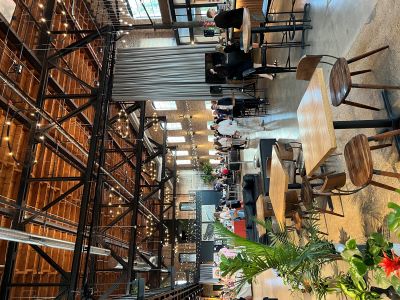 Hosting the media mixer at PRSA's Travel + Tourism Conference, the newly renovated Garver Feed Mill showed off its rich history and local artisans to attendees. Originally built in 1906 as a sugar beet processing facility by the United States Sugar Company, it was the largest factory in the state of Wisconsin and played an essential role in Madison's economic development and emergence as a major industrial center, known throughout the city as the "Sugar Castle," thanks to its gothic arched windows and Richardsonian turret. The sugar plant closed in 1924.
The building in East Madison honors its agricultural history by housing local food, drink and wellness vendors present-day that attendees can experience at private events. Spaces available for rental include the Atrium, which can host up to 500 for a reception; the Canvas space for up to 125; and the private lounge for up to 60 people. Planners can also work with the venue on custom menus for events.
Connect
Read this next: How to Incorporate History and Art in Your Milwaukee Meetings