Hyatt Regency Irvine's Rebrand and More News in the West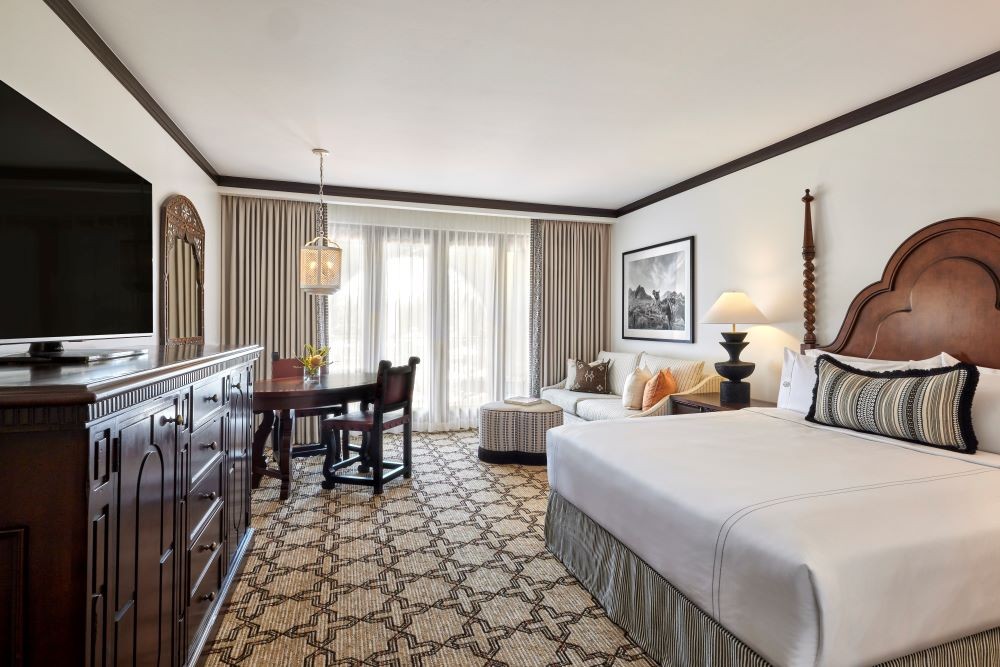 Omni Scottsdale Resort Spa Montelucia King Room
Arizona 
Set to be completed this fall, Omni Scottsdale Resort & Spa at Montelucia is undergoing a multimillion-dollar renovation of its guest rooms and meeting spaces. The spaces will be transformed with new concepts drawing inspiration from quintessential Spanish architecture and the resort's surrounding desert landscape to create a relaxed yet inspired backdrop for gatherings of all kinds. 
The phased renovation, which began in June, started with the resort's 293 guest rooms and 38 luxury suites, all reimagined to reflect the idea of an oasis escape in the desert. Renovations include new entry door finishes, lighting, drapery, paint palettes and furniture including sofas with cactus silk pillows. Guest rooms will also feature Spanish-inspired desk chairs, homemade ceramics and new artwork.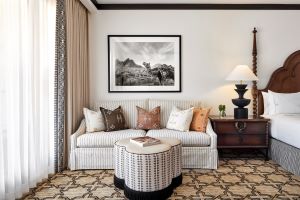 More than 100,000 square feet of meeting space will be reimagined with concepts inspired by an Andalusian Courtyard and redesigned to feature new prefunction space, with individual meeting rooms extending from the space and offering new color schemes and furnishings that maintain the authentic Spanish inspiration of the resort. Updated meeting spaces will also include new carpeting, wall coverings and paint palettes, as well as new artwork, banquet chairs and tables.  
L'Auberge de Sedona completed the renovation of the largest meeting and event space on the luxury resort's property, the Garden Ballroom. Offering 2,400 square feet of space for up to 150 guests, the ballroom has been redesigned to provide an intimate gathering place featuring expansive glass openings that create an indoor-outdoor ambiance, floor-to-ceiling windows, vaulted ceilings and a wood-burning fireplace.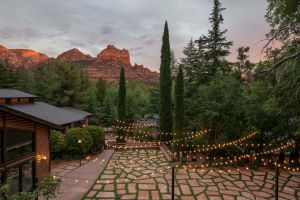 The newly established Garden Ballroom debuts with the tagline, "A Place of Connection," and is a space designed to nurture creativity and meaningful connections and further incorporate L'Auberge de Sedona's brand cornerstone, "A Place of Possibility."  
The Garden Ballroom is also located directly adjacent to the Garden Terrace, providing an ideal outdoor setting for cocktail receptions, breakouts, prefunction gatherings and private group holistic experiences. The Garden Terrace is customizable and can be transformed based on a group's unique needs.  
[Related: Las Vegas' Sphere Lights Up the City's Skyline for the First Time]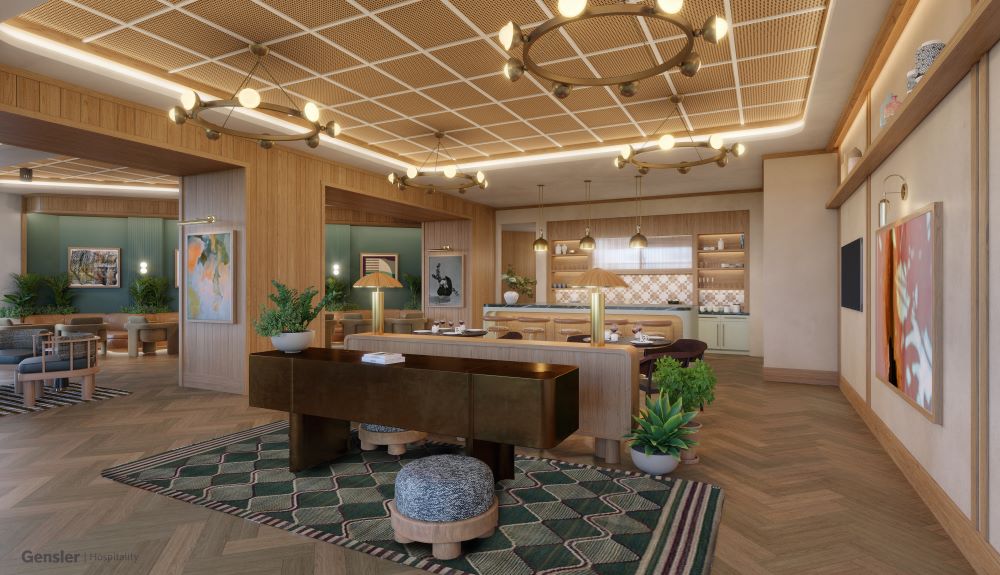 California 
Following an extensive renovation, the highly anticipated Hyatt Regency Irvine, previously known as Hotel Irvine, will reopen this summer with stays beginning August 15. The 516-room hotel has been redesigned to embrace and move forward in a new direction for the Hyatt Regency brand, dedicated to pioneering new markets and experiences in its properties. The hotel is scheduled to reopen in two phases, with the first 175 guest rooms available this August, the remaining 341 in December and a full hotel renovation concluding next spring.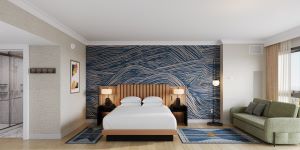 Hyatt Regency Irvine's new aesthetic and offerings blend Southern California approachability with the urban sophistication of the city to completely reimagine the property's public spaces, including an artisanal market, seasonal restaurant set to open in the spring of 2024 and the 14,600-square-foot Regency Ballroom, featuring advanced technology designed to enhance meetings and events.  
A signature Regency Club with exclusive amenities and spaces will offer guests firepits, lounge chairs, a bar area and communal areas and gathering spaces designed for socializing and collaboration, and the hotel will offer more than 50,000 square feet of indoor and outdoor meeting space, including an outdoor lawn.  
[Related: Bellagio's Spa Tower Transformation and Orange County's New Boutique Hotel]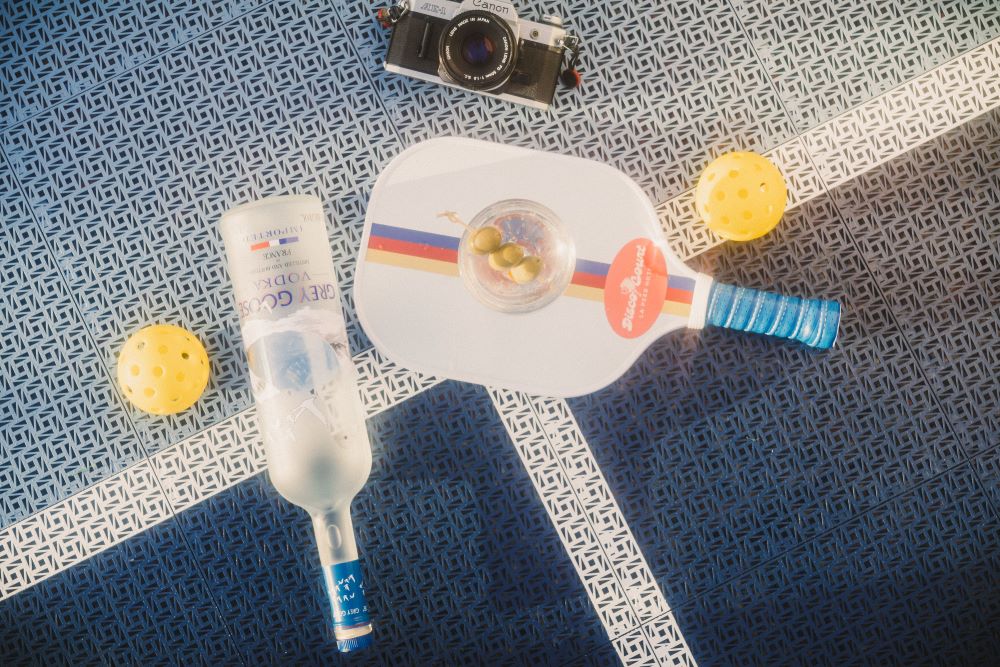 Pickleball and Panoramic Views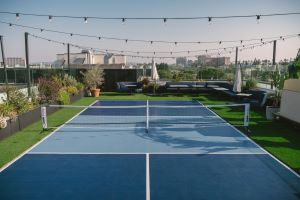 West Hollywood's upscale boutique hotel, Kimpton La Peer, unveiled a new pickleball court on its scenic rooftop overlooking the surrounding Design District. The hotel, in partnership with Grey Goose, will offer Pickleball at Kimpton La Peer all summer, allowing guests and locals alike to play the fast-growing and trending sport while sipping on cocktails made with world-class spirits, socializing with friends and taking in panoramic views of Los Angeles.  
Pickleball at Kimpton La Peer gives guests access to balls and paddles, as well as comfortable courtside seating and a curated menu of frozen, classic and signature cocktails using spirits from Grey Goose's portfolio, like the Pickleball Punch, which comes in a glass wrapped in a wristband koozie.   
The rooftop at Kimpton La Peer offers photo-worthy decorations and backdrops, more classic lawn games and shaded tables for breaks off the pickleball court.  
Read this next: Omni Tucson National Resort's Renovations and Marriott's New Hotel Concept