Innovative Meetings and Events Venues in Houston and Galveston, Texas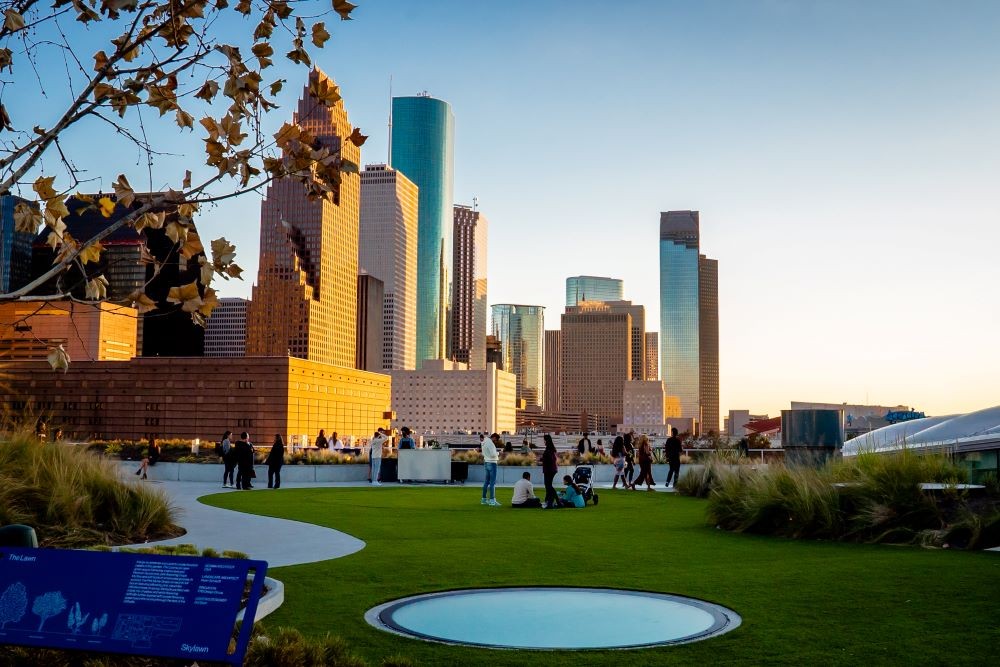 Innovation runs deep in Texas, with inventions like the hand-held calculator (think Texas Instruments), 3D printing and Dell Computers all tracing their roots back to the Lone Star State. It may even be thanks to Texas that you're reading this right now, that is, if you're scrolling on your phone or computer, as Texas is also responsible for the 1958 invention of the first integrated circuit and, circumstantially, the first step in the invention of the microchip.  
While we may already owe a debt of gratitude to Texas for how its many inventions have made our lives easier, that debt only seems to grow as the state continues to lead in innovation. There are a number of opportunities for meetings and events groups to experience this Texas ingenuity and creativity, too, that take attendees throughout history to modern day in a destination that only keeps developing. 
Here's how you can experience South Texas' innovation, from Houston to Galveston.  
[Related: 4 Houston Venues That Tap Into Art and History]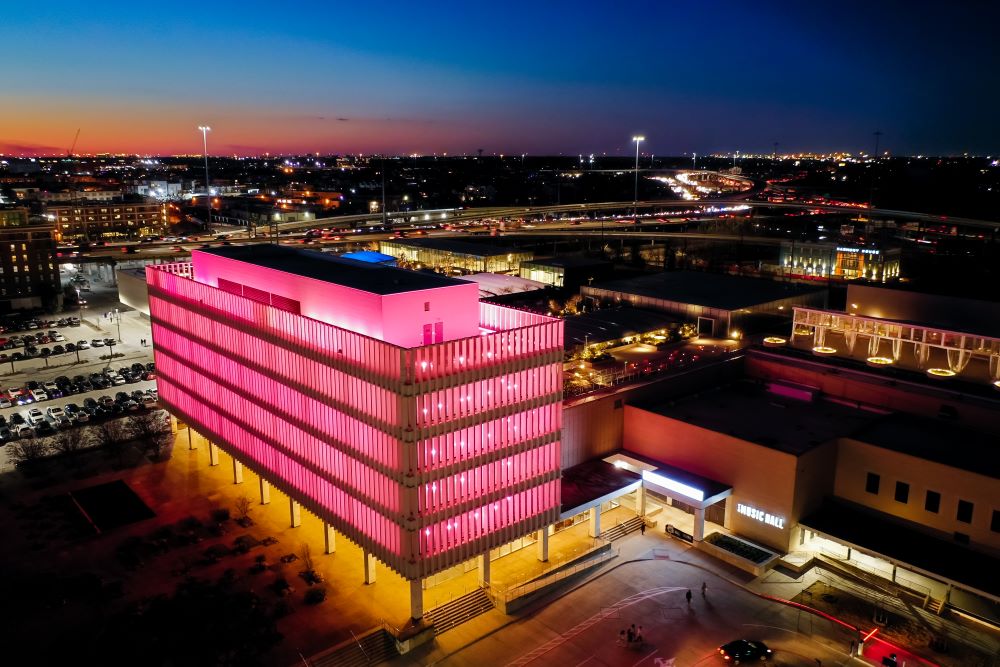 Houston 
Houston is a headquarters for innovation. The city's Innovation Corridor runs four miles long and is connected via light rail, bike lanes and walkable pathways that lead to key industry and institutional innovators, dozens of new startup operations and the world's largest medical complex, the Texas Medical Center. 
At its core, Houston is an innovative powerhouse, and groups hoping to be inspired by the city's creativity have an entire district at their feet.  
"Houston's headquarters for innovation is found right in the heart of downtown Houston," said Jennie Bui-McCoy, public relations director for Houston First Corporation. "Housed in one of the most unique spaces, Houston's Ion [District] brings together entrepreneurial, corporate and academic communities into a collaborative space."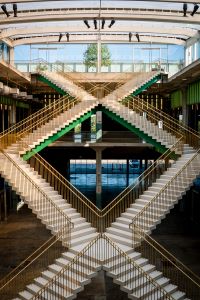 Ion District spans 12 blocks in the center of Houston and connects visitors to the center of the city's development of everything from products and technologies to workforces and businesses. Based in the fourth-largest city in the U.S., the district creates an environment "for the kind of cross-pollinating, momentum-building magic that transpires from a meaningful concentration of brains and businesses in one area," according to the Ion District website, "and transforms a pocket of activity into a powerful culture that inspires people to come together to build things, solve problems and test ideas that improve how we move, work, play, care and learn." 
Spaces to meet are available throughout the Ion District as well as within the 266,000-square-foot Ion Building situated in the heart of the district itself.  
"The Forum Stairs, one of the Ion's most attractive spaces, features a 250-seat event arena with bleacher-style seating nestled in the center of the Ion," Bui-McCoy said. "Bright, natural sunlight trickles down and creates a natural spotlight on the stage." 
Other, more intimate spaces include the Ion's Classrooms, which offer space for one to 150 and up-to-date technology, and the versatile Ion Plaza is capable of hosting everything from corporate networking events to live performances and outdoor markets.  
With a similar goal of unifying and connecting innovative thinkers under one roof, POST Houston exists as "Downtown Houston's hub for culture, food and recreation" and is housed in the historic Barbara Jordan Post Office, which once served as the USPS headquarters in Houston and a center point for the city's U.S. mail system.  
Now, visitors of POST Houston can experience everything from the POST Market, a collection of food, drinks and retail from Texas-based and international vendors, to the Skylawn, a "Texas-sized" rooftop park overlooking Downtown Houston. 
POST Houston offers a number of versatile and innovative rental spaces, including: 
Outpost: This flexible rooftop event space is adjacent to POST Houston's rooftop farm and features panoramic views of the Houston skyline and space for up to 450 guests. The 5,400-square-foot rooftop is catered by award-winning chefs. 
X Atrium: One of the most unique spaces at POST Houston, the 12,760-square-foot X Atrium can accommodate 500 seated or up to 2,000 standing in a space "centered around an innovatively designed monumental stair." 
The Office: Providing a blank canvas for any type of event, the 35,500-square-foot Office at POST Houston can seat 1,750 and host 3,000 standing.  
Jordan Plaza: Named for U.S. Representative Barbara Jordan, the 28,600-square-foot Jordan Plaza is set next to Franklin Street in downtown Houston and puts POST's iconic facade in the background of networking events, concerts, marketplaces and more. 
The Docks: Ideal for hosting outdoor markets, The Docks are housed in the old post office's former truck loading docks and feature state-of-the-art Void speakers and can be equipped with a large LED wall.  
For a look at Houston's innovative past—and how the city continues to trailblaze in innovation today—Space Center Houston is the perfect balance of the entrepreneurial energy and educational opportunities that have drawn more than 22 million visitors since its opening in 1992.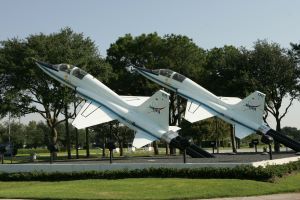 The leading science and exploration learning center offers immersive experiences in engaging venues that total more than 250,000 square feet of indoor and outdoor space and feature hands-on activities, artifacts and exhibitions about space and science.  
Space Center Houston's most iconic location, Independence Plaza, is the destination's 1.2-acre "landmark experience" in which visitors explore the history of the Space Shuttle Program by touring NASA 905, the first shuttle carrier aircraft, and interacting with exhibits that display the innovation behind the program. Independence Plaza can accommodate up to 5,400 guests with a maximum of 100 guests inside NASA 905 at a time.  
The center's Special Events Building measures 5,000 square feet and overlooks the plaza, offering a contemporary space with views of a "historic carrier aircraft ferrying a high-fidelity shuttle replica." The space features private restrooms, a catering kitchen and room for 150 seated or 225 standing. 
Groups can also choose to gather in one of Space Center Houston's many galleries that include: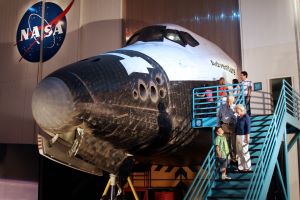 Astronaut Gallery, measuring nearly 10,000 square feet and housing one of the world's most comprehensive collections of space apparel 
Starship Gallery, home to the largest Moon rock collection on public display 
International Space Station Gallery, where up to 250 guests can celebrate the collaboration and partnership that has led to years of advancement in discovering outer space 
[Related: 6 Arts and Culture Venues for Meetings and Events in Houston]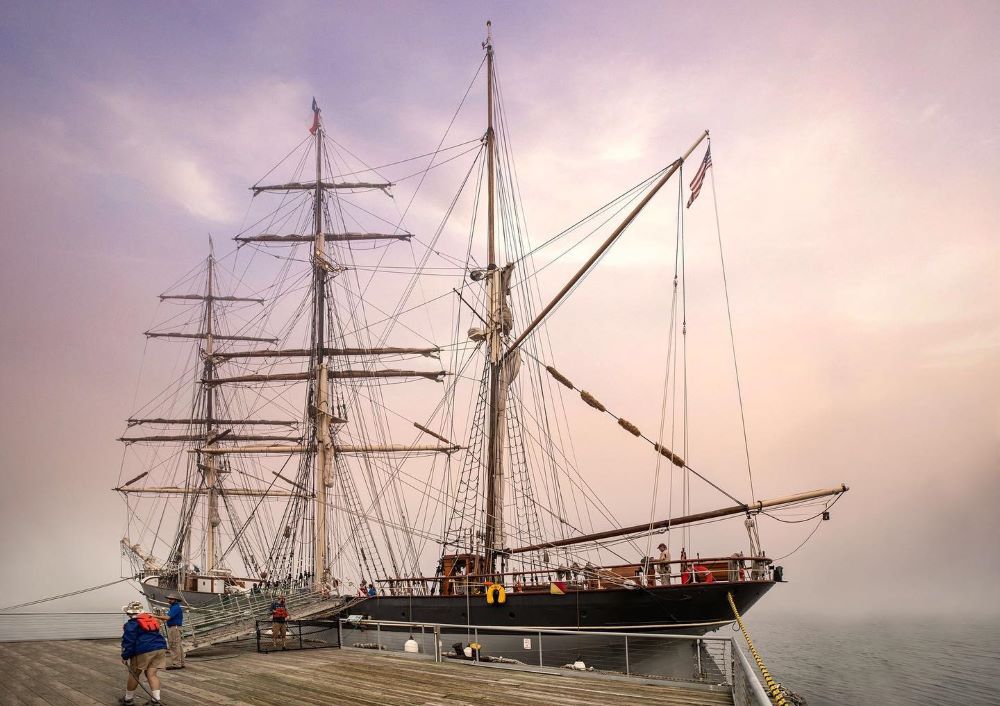 Galveston 
In the 1960s and throughout the early 1970s, Galveston's innovation boomed with the establishment of the Texas Maritime Academy, Galveston College and the Marine Biomedical Institute. The city offers 32 miles of Gulf coastline and has more to offer than access to the sea. Its innovative and experiential opportunities touch both on Galveston's past and its developing future.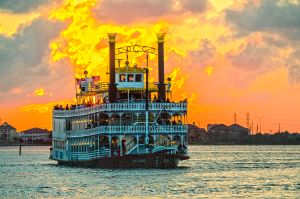 "While the coastline alone separates it from many other Texas meeting destinations, Galveston also features a thriving port, a historic downtown, a large collection of Victorian architecture, family attractions, museums, mansions and self-guided tours through quaint neighborhoods," said Mary Beth Basset, senior public relations manager for Visit Galveston. "These venues offer one-of-a-kind experiences. Representatives from the organizations, attractions and tour companies can provide instruction and historical background for the venues and activities." 
One offsite venue in particular that goes back in time to highlight Galveston's innovative history is the 1877 Tall Ship Elissa at Galveston's Historic Seaport, a favorite among meeting planners and attendees, according to Basset.  
"Guests can tour the ship as it overlooks Galveston Harbor, and the area is perfect for a party or reception," Basset said. "The Elissa is the official Tall Ship of Texas."  
Galveston Historical Foundation brought Elissa over to Galveston from a scrapyard in Piraeus Harbor, Greece, in 1978 and completed restoration of the ship in 1982. Today, Elissa is a historic floating museum that still actively sails—one of only three that still do!—and welcomes more than 40,000 visitors annually.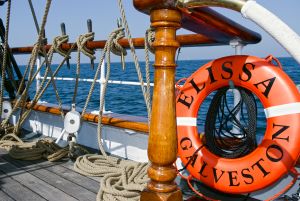 The National Historic Landmark is available for rental on Galveston's Historic Seaport and can accommodate 500 on Elissa and the museum site or 300 for a seated dinner on the pier. Rental also includes access to the ship's decks, galleries, officers' quarters and galley.  
"Or, guests can take in a show at The Grand 1894 Opera House," Basset said. "Better yet, meeting planners can arrange a reception or meal on the stage at the official Opera House of Texas in Galveston's historic downtown." 
The Grand is one of few remaining theaters of its kind in Texas and listed on the National Register of Historic Places. In 1993, the 73rd Texas Legislature declared The Grand "The Official Opera House of Texas," and groups can make the space their own for meetings, receptions, performances, private parties and more. The 1,000-seat Opera House surrounds guests with a historic backdrop restored to look as it did in 1894, while breakouts offer more than 11,000 square feet of meeting space in the heart of the financial and Historical Downtown areas.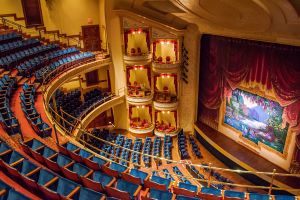 Moody Gardens is a 240-acre complex on Galveston's Offatts Bayou where guests can tour one pyramid featuring a living rainforest with endangered plants and animals like Giant Amazon River Otters and Saki Monkeys and another pyramid with a 1.5-million-gallon aquarium showcasing four oceans and their inhabitants. 
"The pyramids can be reserved for private parties or gatherings," Basset said. "There's also a paddlewheel boat that offers dinner cruises and an onsite hotel. A penguin encounter can be arranged to introduce a feathered friend to attendees for an unforgettable experience." 
Moody Gardens Hotel and Convention Center offers 103,000 square feet of event space in venues like the 9,100-square-foot Floral Ballroom overlooking Offatts Bayou; 60,000 square feet of ballroom exhibit space in The Expo Hall; and the Colonel Paddlewheel Boat Cruise, with two climate-controlled decks and space for music, dancing, a full-service bar and a dining room.  
"Exploring Galveston's seaside or historic downtown allows meeting attendees to step out of the boardroom and feel the sea breezes, see the sand and surf or watch as dolphins play among working shrimp boats and cruise ships in the port," Basset said. 
[Related: 5 Outdoor Teambuilding Activities in Galveston, Texas]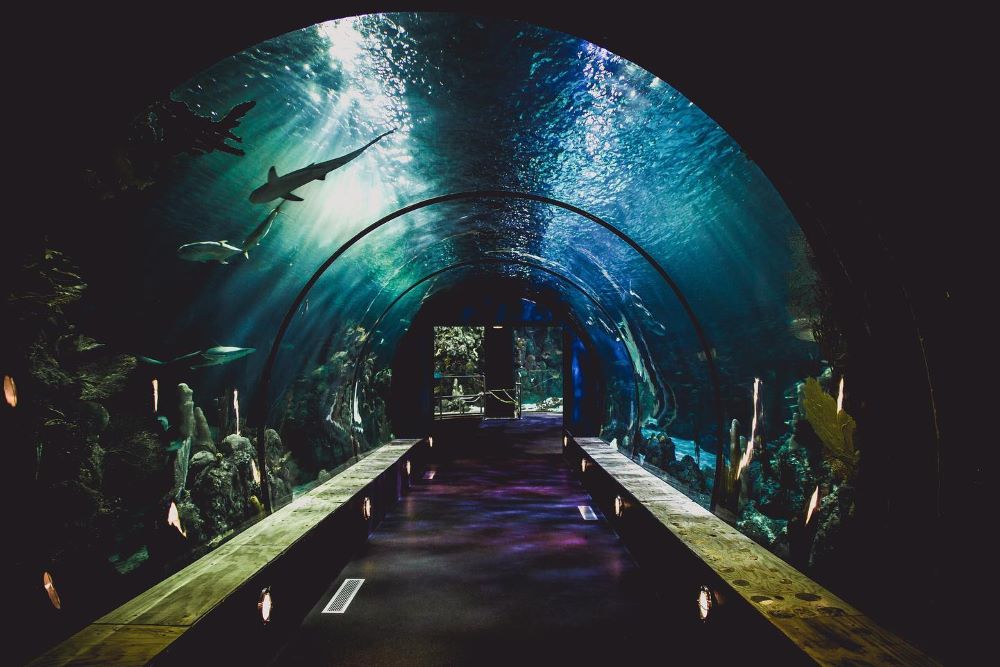 Laredo's Innovative Water Museum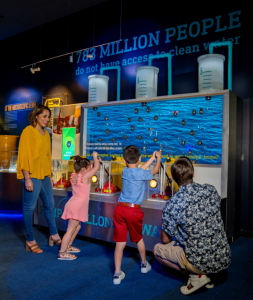 One of three water museums in Texas, and one of the few to exist in the U.S., the Laredo Water Museum serves as a resource for visitors and locals alike to learn about the significance of the Rio Grande River. While exploring more than 30 original and interactive exhibits, visitors get a hands-on experience while learning about the water treatment process and value of water conservation. 
The Laredo Water Museum educates guests on how water from the Rio Grande River flows through cleaning stages and is distributed for use to city residents and details the river's ecology and the history of the communities that have called its riverbanks home over time.  
Groups can organize private educational tours of the Laredo Water Museum that teach attendees the importance of respecting and protecting water resources and encourage them to practice water stewardship in the future. Access to the museum's amphitheater is available upon request for meetings and presentations through laredoutilities.com.  
Read next: Texas' New Beachfront Resort and More Southern Property News