5 Outdoor Teambuilding Activities in Galveston, Texas
Galveston Island's Pleasure Pier
Galveston, Texas—the sunny Gulf Coast island destination just 50 miles from Houston—is well known for its bleisure appeal, pairing meeting amenities like 140,000-square-foot Galveston Island Convention Center at The San Luis Resort and 5,000 hotel rooms with 32 miles of beaches and average temperatures in the 70s.  
Convincing attendees to come to Galveston isn't hard. Add in some memorable teambuilding activities that help get them outdoors and experience the real Galveston, and they'll be looking forward to the next time they return. 
Bryan Kuntz, director of group sales for Visit Galveston, shared some of the most popular teambuilding activities for visiting groups for planners to keep on their radar as they plan their next event in Galveston. 
Island Treasure Hunts 
Booking a group scavenger event with Island Treasure Hunts gives attendees the chance to explore Galveston and immerse themselves in its history, while also giving participants an opportunity to bond outside of the meeting room.  
"This local business allows participants to discover historical trivia, complete fun challenges and win local prizes," Kuntz said. "Their unique treasure hunts each showcase a different part of the island's landscape and its history."  
The scavenger hunts are operated via mobile devices, which makes it easy for attendees to participate and allows them to go at their own speed. 
Some of the planned hunts include: 
The Hurricane Hustle showcases hurricane history in the Postoffice Arts and Entertainment District.  
Scavenger on the Strand features historic architecture in the Historic Strand Seaport area.  
Seawall Stroll provides leisurely fun along the beachfront.  
Finding Poseidon's Trident visits iconic sculptures and landmarks along Seawall Boulevard.  
Hysterical Historical Haunt is a comprehensive look into culture and history across the historic districts.   
[Related: These Texas Brands Add Authentic Flavor to Group Agendas]
Beach Cleanup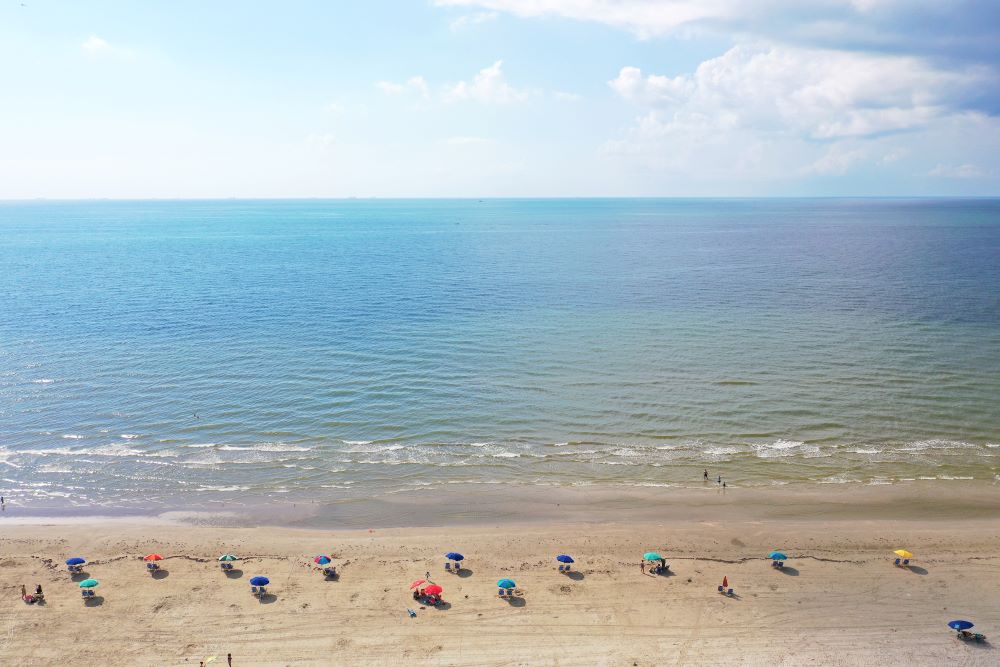 Often, some of the most memorable teambuilding activities during events are the ones that give back. In Galveston, groups can work with the Texas General Land Office to participate in one of its beach cleanups through its Texas Adopt-a-Beach program. Thousands of pounds of trash are cleaned from Texas' beaches each year, and by cleaning the coastline, participants will help make beaches safer for both visitors and marine life. 
"Alternatively, groups can create their own cleanup and partner with one of our local concierge services to complement with food, music and other services to make it a memorable day at the beach," Kuntz added 
Stand-up Paddleboarding 
Activities on the water are understandably popular in Galveston, due to its pleasant weather and location on the Gulf of Mexico. To maximize this access, Kuntz recommended that groups work with one of the local businesses to set up group stand-up paddleboarding lessons and equipment rental.  
SUP Gulf Coast is one such outfitter, which offers both surfing and paddleboarding rentals and lessons. For those uncomfortable in the water, alternative mindful movement options are available throughout Galveston like beach yoga, which is also offered via SUP Gulf Coast. 
Harbor Tours and Dolphin Watching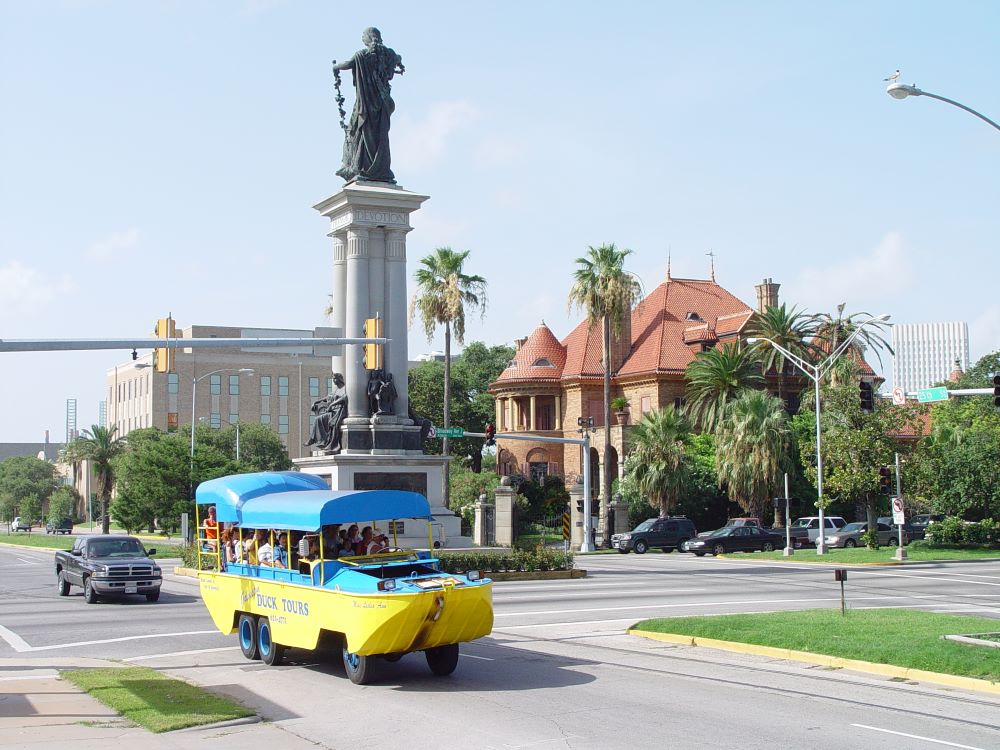 Bottlenose dolphins frequent the waters near Galveston's shores, and planners can charter one of the destination's local services for a private guided tour of Galveston's historic and bustling seaport with up-close views of dolphins in their natural habitat. Galveston Water Adventures offers dolphin tours, sunset cruises and jet boat rides and can work with corporate groups to customize their outing. 
Kuntz also recommended groups charter one of the tours offered by Galveston Duck Tours.  
"It's a unique way to see the island aboard a historic amphibious vehicle," he said. "Duck boats can operate both on land and in the water, giving participants the opportunity to experience Galveston's wildlife and historic landmarks like mansions and other century-old buildings." 
Galveston Duck Tours start at 25th and Seawall Boulevard, next to the historic Pleasure Pier, which is just a couple miles down Seawall Boulevard from the convention center. A guide provides facts and history about Galveston throughout the tour. 
Fishing Charters 
Many species of fish thrive in the warm Gulf waters off Galveston's coast, from trout and snappers to flounder and sharks, and groups with a little extra time can experience this through fishing charters. 
"Groups from five people to 85 can have the opportunity to catch a fish of a lifetime with half-day, full-day or 36-hour Galveston Bay and offshore Gulf of Mexico fishing trips," Kuntz said.  
There are many tour operators that can work with groups for outings, depending on how long the group wants to fish and how many people they have participating. Some popular charter companies include: 
Out Cast Charters: Offering in-shore, close off-shore and deep-sea fishing trips, Out Cast Charters can take your small group out for half days or full days—and will filet and bag your fresh catches for free. Each boat can accommodate six people, though planners can work with Out Cast Charters to accommodate parties up to 36 on multiple boats. 
Angler Charters: The longest running charter service out of the Galveston Yacht Basin Company, Angler Charters can customize trips, from catering, beverages and trip lengths to departure times for small groups. They also do harbor cruise tours for groups that want to cruise and sunset or see Galveston's sights. 
​A valid Texas Saltwater Fishing License is required to fish in Galveston. A license can be purchased directly from Texas Parks and Wildlife or from any store with a hunting/fishing counter 
Connect 
Visit Galveston 
(409) 797-5000 
Read this next: 6 South Texas Destinations for Drive-To Meetings