3 California Hotel Updates and Las Vegas' Electric Playhouse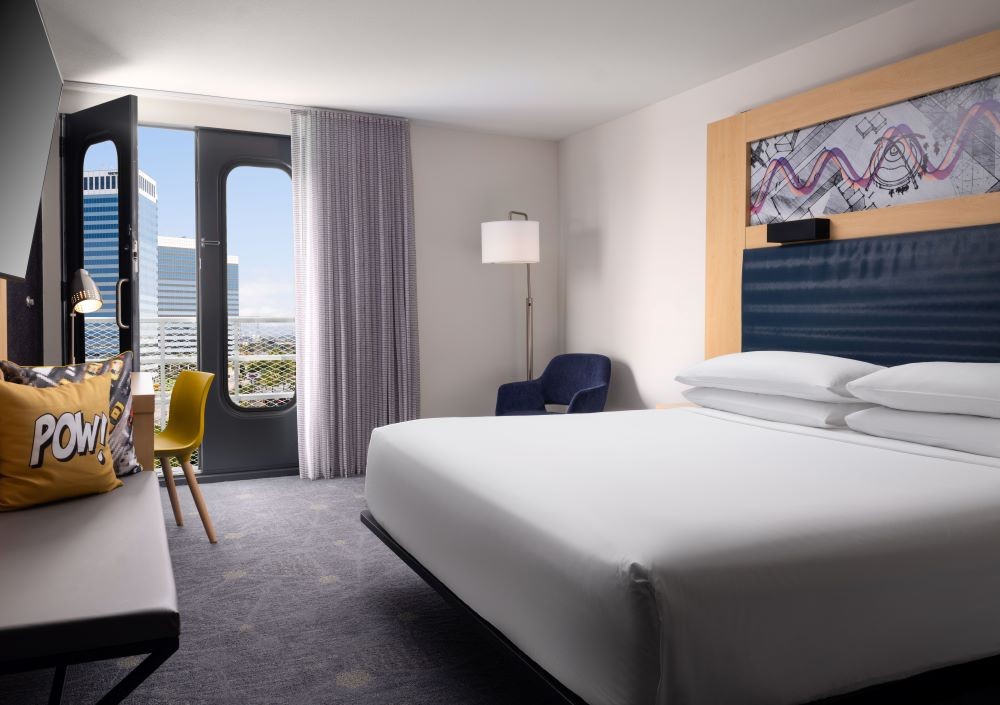 Aloft Hotel El Segundo–Los Angeles Airport
California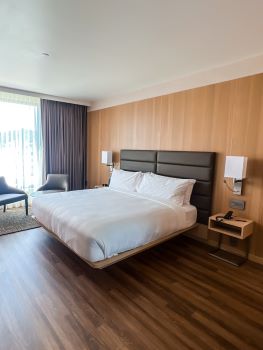 Just 18 miles north of San Francisco sits the new AC Hotel San Rafael, which opened its doors in Marin County in early August. The hotel features 140 guest rooms, indoor and outdoor meeting space and several food and beverage outlets, including San Rafael's first rooftop bar, Above Fifth. 
AC Hotel San Rafael's 140 guest rooms are spread across five floors of the hotel and boast a minimalistic style while still offering all the amenities and comfort guests seek. The hotel also offers a new destination for meetings and events, with 6,000 square feet of indoor and outdoor event space. 
The 1,100-square-foot Innovation Lab hosts up to 50 people and offers an adjacent 1,560 square feet of furnished outdoor patio space. The library offers a space for small meetings and intimate activations with room for up to 10 people, while the 2,500-square-foot Above Fifth rooftop bar lends itself to corporate meetings, events, small weddings or receptions with unobstructed views of Mt. Tamalpais and Marin County.
[Related: Bellagio's Spa Tower Transformation and Orange County's New Boutique Hotel]
Aloft Hotel El Segundo–Los Angeles Airport, an L.A. business travel destination, recently announced the completion of a comprehensive renovation of all 249 guest rooms and public spaces. Located just over a mile away from Los Angeles International Airport (LAX), the hotel's new design boasts a modern and sleek style, with new amenities and technology including large-screen TVs and high-speed internet allowing guests to feel comfortable and connected during their stay.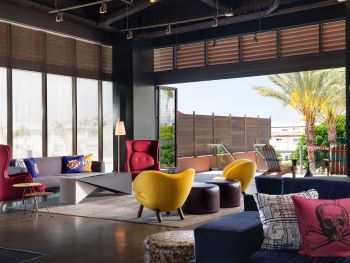 The hotel's public spaces and lobby have been completely transformed to create new areas for guests that allow them to work, relax and socialize. The lobby now offers flexible seating arrangements, communal workspaces and a sophisticated bar that serves a curated selection of beverages and cocktails. The hotel's outdoor areas also received an upgrade, with an outdoor deck and backyard offering a year-round heated pool inviting guests to enjoy the California sunshine. 
AC Hotel El Segundo offers just under 3,300 square feet of meeting and event space across five meeting rooms, including the 950-square-foot Tactic Room, which can be divided into three smaller sections and has a maximum capacity of 70 for a standing reception. 
San Diego's iconic LaFayette Hotel & Club revealed the first part of its $31 million renovation earlier this summer, with phase two of the renovation expected to follow later this year.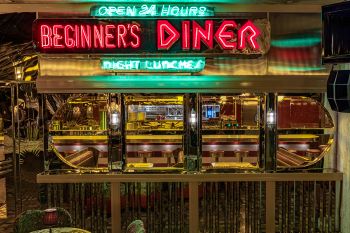 The project, designed by Brooklyn-based Post Company, reimagined the two-and-a-half-acre colonial-style hotel, which was originally built in the city's North Park neighborhood in 1946 for hosting the likes of celebrities such as Ava Gardner, Lana Turner, Frank Sinatra and Bob Hope. 
The new LaFayette Hotel & Club spans more than two and a half acres and offers guests a luxurious atmosphere that transports visitors to a bygone era reflecting the essence of San Diego's culture and history while also providing a contemporary experience. 
Dining and entertainment experiences include the Beginner's Diner, with interiors reflecting a traditional 1940s-style diner with elevated cuisine and beverages such as boozy milkshakes; the Lobby Bar, beneath a glass atrium flooded by natural light; the Pool Bar, with a stone patio and checked pool connected to a garden-like deck; and The Gutter game room, featuring a two-lane bowling alley.
[Related: Omni Tucson National Resort's Renovations and Marriott's New Hotel Concept]
Nevada
The first Electric Playhouse venue in Las Vegas is nearing completion, bringing more than 10,000 square feet of immersive social entertainment space and a variety of first-of-its-kind Electric Playhouse opportunities to The Forum Shops at Caesars. The social entertainment company headquartered in Albuquerque, New Mexico, offers a wide variety of digital and physical entertainment experiences for all ages. 
The Las Vegas Electric Playhouse location will feature a variety of programming, including morning yoga, games, five-course fine dining, art exhibits and completely customizable private events such as fantasy social gatherings and branded corporate functions. The Electric Playhouse outdoor patio overlooks the Las Vegas Strip and will offer a view of the Formula 1 Las Vegas Grand Prix track.  
Read this next: Hyatt Regency Irvine's Rebrand and More News in the West