The Z: Tips and Tricks for First-Time IMEX America Attendees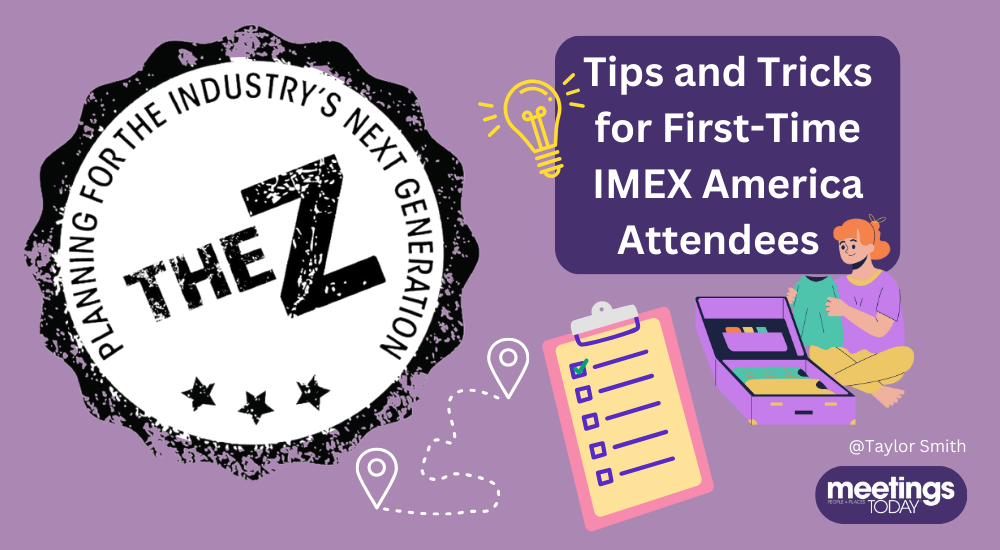 The Z: Tips and Tricks for First-Time IMEX America Attendees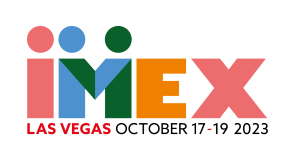 Last October, I packed my beat-up carry-on suitcase, clumsily rolled it through the crowded O'Hare International Airport terminals and took off for Las Vegas confident I was prepared to tackle IMEX America 2022.  
Every box on my packing list was checked off in my head and on paper. I had enough business cards with me to befriend 1,000 other IMEX America attendees and my color-coded map of the tradeshow floor was complete—but my ticket into the show was still sitting in my printer tray back home in Chicago. 
IMEX Group was sure to remind attendees in every pre-show and know-before-you-go email to remember to print their IMEX America badges at home and in color before heading to Las Vegas, and I felt like I had forgotten to pack the one thing that was most important to remember.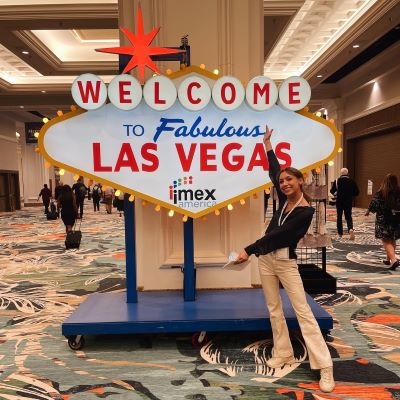 The second I realized I didn't have my badge with me, I panicked, convinced I already messed up my experience attending and reporting on the industry's largest North American tradeshow of the year, and nowhere with a color printer was open at 5 p.m. on a Sunday night. (Trust me, I tried everything.) 
I set my alarm to wake up before the sun Monday morning, took an Uber to the closest FedEx Office Print & Ship Center and printed five copies of my IMEX badge in color—one for every day on the show floor, and an extra just in case. 
Was the situation as big a deal as I made it out to be in my head? Not even close, but as a first-time attendee at one of the most important industry events, everything felt like a big deal, and I felt totally unprepared.    
As the old expression goes, "you live, and you learn." And my experience as a first-time attendee at IMEX America taught me a lot. 
Tips and Trips for First-Timer IMEX America Attendees 
Here are some tips and tricks to help you prepare for experiencing IMEX America as a first-time attendee, including what I learned myself as a recent first-timer, general planning tips from a buyer and an exhibitor, and insights from the IMEX team and IMEX Group CEO Carina Bauer. 
An Introduction to IMEX's First-Timer Campaign 
Ahead of this year's IMEX America, IMEX Group launched a new campaign dedicated to welcoming first-timers to the tradeshow floor, recognizing that not only are many young people entering the industry, but seasoned professionals are continuously making career shifts into meetings and events. And no matter where you are in the development of your career, attending the industry's largest tradeshow of the year for the first time can be daunting.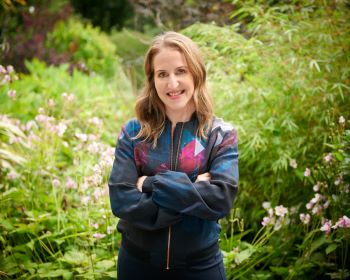 To help make IMEX America feel less intimidating and guide first-timers through the tradeshow process, IMEX Group has put together some tips and recommendations touching on everything from how to register for the show, what pre-show webinars to attend, how to go about booking meetings and even the team's top 10 things to do in Las Vegas. 
"As well as welcoming returning friends and industry colleagues from around the globe, we recognize that our sector has evolved, bringing with it many new faces, in particular," Bauer said. "So, this year we're helping first-timers come together. We're offering support, advice and ideas covering everything from how to plan meetings at the show, how to dig into education or decide what to wear, where to eat and who to meet!" 
IMEX Group is also hosting a pre-show webinar called "Attending IMEX for the first time" at 11 a.m. ET Wednesday, October 4. The informal virtual gathering will help first-time IMEX attendees connect with others before the show, introduce them to the IMEX team and review some of the tips and recommendations included in IMEX's first-timer campaign. 
The IMEX team has also organized a 30-minute first-timers tour of the tradeshow floor at 8:45 a.m. PT Tuesday, October 17 for first-time attendees to meet one another and familiarize themselves with the layout of different booths and areas of the convention center.  
More information from IMEX Group and the first-timers campaign can be found at https://imexamerica.com/visiting-imex-for-the-first-time.  
[Related: On the Scene: Experiencing IMEX America as a First-Time Attendee]
IMEX Survival Checklist: Packing Tips from the IMEX Team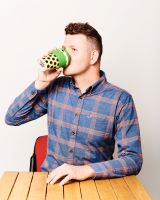 Between deciding which business-casual outfits to wear in the Las Vegas heat and remembering to pack your toothbrush, some IMEX packing essentials may slip your mind. And if you're a first-time attendee, odds are you may not even know what those IMEX essentials are yet. 
Here are two key items the IMEX team makes sure to include on their packing checklist: 
Roger Lehner, Senior Operations & Sustainability Executive: "I never go anywhere without my reusable coffee mug and water bottle! With busy days catching up with colleagues and making new connections across the show floor, it's essential to stay hydrated. The added bonus? It's good for the planet. By offering water refill stations and aluminum water bottles at last year's show, we eliminated 19,499 single-use plastic bottles. That's a lot of bottles—enough to stretch from our venue Mandalay Bay Convention Center all the way to Drai's Nightclub, to be exact! Cheers to that!" 

Maria Gaillez, Relationship Manager, Hosted Buyer Programme, IMEX Group

Maria Gaillez, Relationship Manager, Hosted Buyer Program: "My number one top tip will always be: Wear comfortable shoes! The show floor is BIG! You'll be walking around lots for your meetings and education sessions, and you'll want to explore the many fun activations across the show floor. I love to wear that classic combo—sneakers and suits. It's a great way to look smart and also be kind to your feet so that you can boogie at all the evening parties!" (Including this year's '70s-themed SITE NITE!) 
[Related: 9 Comfortable Work Shoes for Event Planners]
General Planning Tips From a Buyer and an Exhibitor 
Every year, IMEX America draws more than 10,000 people to the Mandalay Bay Convention Center, representing nearly every type of role in meetings and events you can imagine—even writers like me!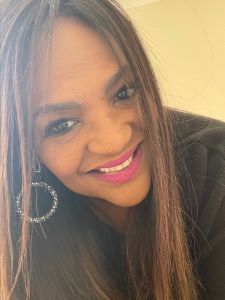 The two biggest groups in the crowd, though, are buyers and exhibitors—two halves to the whole that is millions of dollars of industry business booked by the end of the three-day tradeshow. Here is some advice for first-time attendees on either side. 
Tips for First-Time IMEX America Buyers
"Plan, plan—and then plan some more!" said Jacqueline Joshua, director of South Africa-based JJ Conference and Travel. "Try to schedule your appointments for each day so they're all in the same area of the show floor to save to-ing and from-ing across the venue.  
"Try and arrive at the show at least a day in advance, particularly if you're on a long-haul flight," she continued. "This will give you time to recover and get your bearings. It also means you're in prime position to make the most of Smart Monday—a dedicated day of education the day before the show. 
"Finally, don't forget your business cards (digital or otherwise!)." 
Tips for First-Time IMEX America Exhibitors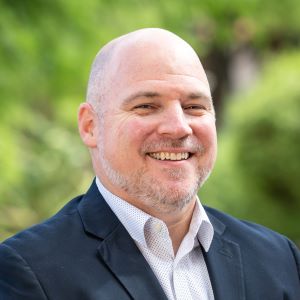 "I'd urge newbies to attend all the networking opportunities they can. Remember, industry contacts who are also friends make great mentors!" said Josh Coddington, director of communications and public information officer at Arizona Office of Tourism. "Networking is undoubtedly a critical function of our roles but can also be one of the most challenging activities we undertake. However, a few easy prep tricks and a great mindset really go a long way to getting the most out of connecting with others. 
"Firstly, approach networking opportunities with the mindset that just about everyone there also wants someone to talk to and connect with others," Coddington advised. "Don't be afraid to simply say 'hello'—you're sure to get a friendly response! 
 "Secondly, develop a consistent icebreaker," he said. "I often initiate a conversation by asking people about themselves—it works well because most people can easily talk about their role and their organization. Plus, it gives you time to listen and ask follow-up questions, such as: 'What are you working on now? How did you get into the industry?' 
"Finally, don't be afraid to make eye contact with others—and smile!" 
[Related: Dear Ashley: How Can We Connect More Authentically at Tradeshows?]
Tay's Top 10 Tradeshow Tips 
No. 1, of course, is to remember to print your IMEX America badge at home and in color before the show! 
Pack a portable charger (or two!) for long days on the tradeshow floor. 
Be prepared with cold and flu medicine. A room full of more than 10,000 attendees is also full of lots of germs! (I've learned that the hard way…) 

Danielle LeBreck, Taylor Smith and Tyler Davidson at IMEX America 2022

Don't overbook yourself. There is an overwhelming amount of opportunities at IMEX America, and it's impossible to take advantage of them all. Plan ahead by picking and choosing two or three events, sessions, activations, etc. per day that sound most interesting to you. 
Remember to book your appointments and convert your schedule to the Pacific Time Zone. As obvious as this may sound, some calendars don't automatically change over. It's also possible for online calendars to record meetings and appointments in multiple time zones, and you may not realize the time is incorrect until it's too late! (I highly recommend making your own calendar and team calendar (if applicable) on Excel to avoid any time zone overlapping and confusion.) 
Pack energizing and satisfying snacks like protein bars and shakes to hold you over in between meals. You will be doing a lot of running around, and all that walking makes you hungry! 
Find your "homebase" on the tradeshow floor to return to in between appointments and during small breaks to reorganize and check in with yourself. Maybe it's your team's booth, if you're exhibiting, or one of the soundproof pods in the working zone. The tradeshow floor moves fast, but slow and steady wins the race.  
Bring a backpack! You will likely be carrying with you more than you think. 
Network. Network. Network.  
HAVE FUN! Seriously! Where else can you hear accents and languages from countries around the world while snacking on small bites from dozens of different cultures, watching a master cigar roller at one booth and listening to traditional Irish folk music at the next? 
There is nothing quite like IMEX America, and you only get to experience the magic as a first-time attendee once—so make sure to make it count. 
Logging out with love,
Taylor
What are your tips? Send 'em to Tay at Taylor.Smith@MeetingsToday.com! 
Mission Statement: "The Z: Planning for the Industry's Next Generation" is a Meetings Today column discussing the meetings and events industry's newest and youngest members—the incoming Generation Z. Written by Meetings Today's Taylor Smith, a member of Gen Z herself, The Z explores how to welcome, work with, understand and plan for the industry's next wave of professionals while serving as a guide for members of Gen Z themselves, planners and attendees alike. 
Read more from "The Z: Planning for the Industry's Next Generation."