Dear Ashley: How Can We Connect More Authentically at Tradeshows?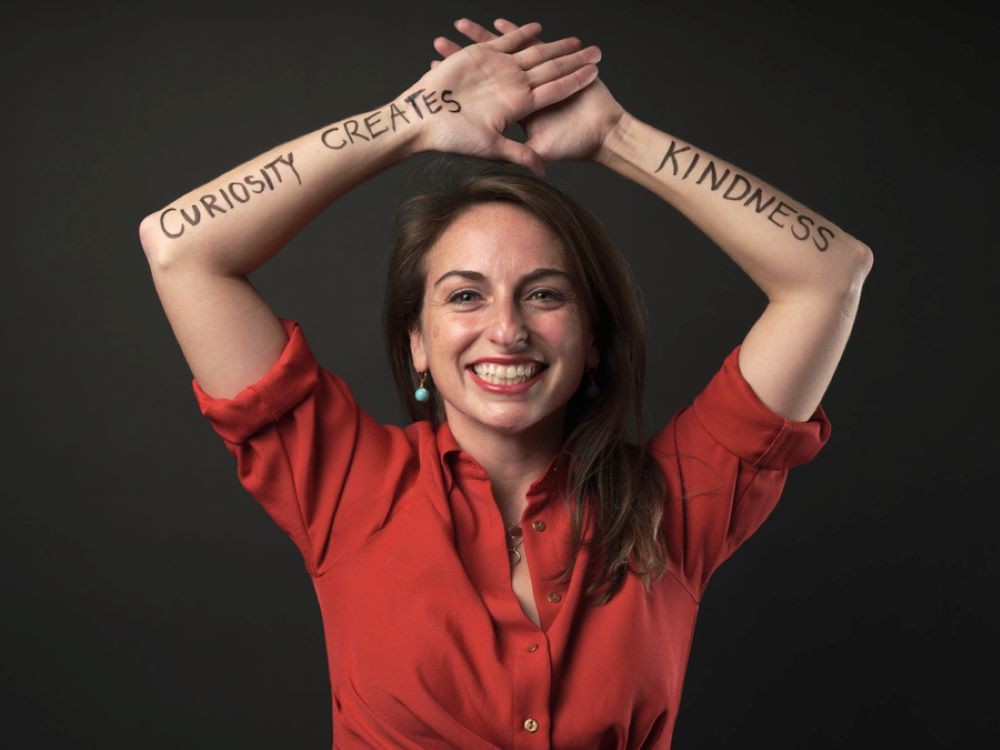 Ashley took part in Dear World's hosted portrait sessions at the Inspiration Hub at IMEX 2021, sharing her signature phrase "Curiosity Creates Kindness."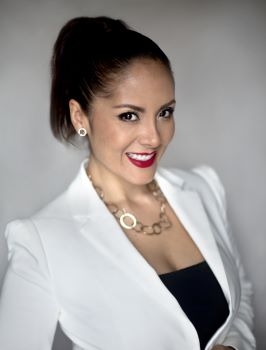 Dear Ashley, with the IMEX tradeshow coming up, what advice do you have to connect more authentically with people we meet?
Maria Zavala, Founder, Perla Hospitality & Event Marketing Group
Dear Maria,
Large tradeshows like IMEX offer an incredible opportunity to build new partnerships and learn more about our event industry, and honestly—our world. As much as it is exciting and educational, it can also leave you feeling quite exhausted by meeting so many new people who you didn't quite get to know beyond their work title.
Here are a few ideas for how you can prepare to build more fulfilling connections—before, during and after the conference:
Practice being present
A fundamental rule of business has been that we choose to work with people we know, like and trust. But if we do not take the time to get to know our partners first, we will never reach the business aspect of the relationship. Approach conversations with curiosity, be an active listener, stay present and consider setting your phone aside—or better yet, put it in airplane mode.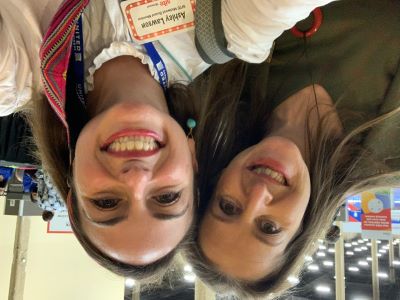 When I reached out to Carina Bauer, CEO of IMEX Group for her advice on this, she summed things up perfectly. Carina shared, "For me, authentic and true curiosity is the best way to build connection and trust. Asking questions, truly wanting to find out more about the other person, trying to stay silent and actually listening to their answers. All of these small behaviors have helped me to have better conversations over the years. The thing I find most useful is finding out what people's passions and interests are outside of work—this always leads to a better conversation, and it makes it easier for me to remember them later."
Pro Tip: If you already know who you will be meeting with, connect with them on LinkedIn before the tradeshow. Even better—if you know their native language is different from yours, practice a few words and greet them with a hello in their language.
[Related: Dear Ashley: How Do You Differentiate Respecting Local Culture and Cultural Appropriation?]
Come prepared with meaningful conversation starters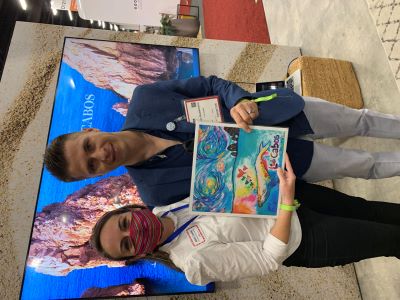 Can you really connect meaningfully when you are in fast-paced meetings and large group gatherings? You can if you kick-start your conversations with intent.
These are some of my go-to questions to ask when I am trying to get to know someone better. Feel free to borrow these or start crafting your own list ahead of the conference:
What do you like to collect when you travel and why?
When a friend visits you, what is a special place you bring them to and what meaning does it have?
What is a way your community came together during the pandemic to support you?
What was the last skill you taught yourself?
When was the last time you experienced a sense of culture shock and how did you feel?
What is a social inequality that exists where you live and how does it affect everyday life?
What is an item on your bucket list that fills you with fear?
When was the last time you advocated for something that you believed in?
If you could do one thing to leave our industry in a better place, what would you do?
If you move beyond surface-level questions, you will be able to connect on a deeper level. I find that the questions that are more uncomfortable to ask are often the ones that build stronger connections. 
Pro Tip: I keep a list of questions like these in my Microsoft To-Do app, that way I can always access them when I need a solid conversation starter (and I use these for all situations). 
Make your event attendees your experts 
Think about something you are really passionate about. Do you enjoy listening to podcasts, discovering dive bars in new cities or learning about self-care strategies? Whatever it may be, weave your passion into conversations by asking others for their recommendations. Asking for advice is a powerful way to build a new bond. One of my favorite things is learning about new music. At IMEX this year, I plan to ask everyone I meet to share a song they love, which I will make into a playlist and share as a tradeshow takeaway with everyone I connected with.
[Related: Dear Ashley: How Can Teams Be More Culturally Sensitive in Planning Destination Events?]
Create a conference photo album
We often tell our best stories through photos, but when we try to share our pictures on social media, we dedicate our energy to scrolling through our phone albums rather than connecting. Instead, create a photo album on your phone with pictures that you often find yourself sharing with others, that way you can focus more on the conversation. And since you already have your cell out, take a selfie with your new pal and send it as a message on LinkedIn.
Pro Tip: Use the photo album function in your phone or Google Photos to create your album.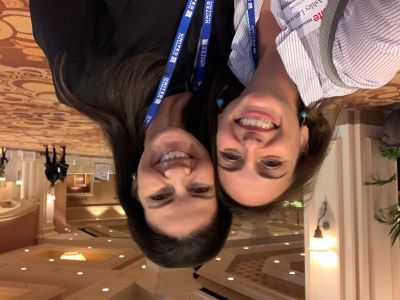 Put connection time on your calendar
Tradeshows often revolve around a timer. However, authentic connections take time. When you are coordinating your meeting schedule, be sure to calendar in more casual catch-up time too. I aim to include a one-hour break into each day. Before the conference, I reach out to a few people I have been wanting to get to know more and invite them to a lunch, coffee break or morning run.
Other ways I build connection time into my schedule is by aligning my flights, layovers, transportation and education sessions with someone I want to build a deeper connection with. 
Pro Tip: Consider inviting someone to join you at IMEX's Inspiration Hub for the "Listening Collective" this year. It is a new activation highlighting listening as a superpower and you will get a chance to practice the art of authentic listening.
Building more fulfilling connections requires our time, intention and creativity—the exact skills we use every day to plan events. I hope some of these ideas will help you in having an even better experience at IMEX this year. As we all have our own special ways to connect, I encourage you to think of how you can put your own spin on these suggestions. And, please, let me know what works best for you.
Continue being curious,
Ashley
Looking for advice on how to build authenticity into your events? Or do you need help thinking of ways to immerse your attendees into the local culture for your next destination event? Share your questions with Ashley at @ashleyroseontheroad on Instagram or email Ashley at alawson@achieveincentives.com to be featured in the next Dear Ashley column.