Texas CVB Leaders Share Meetings and Events Outlook for 2023 and Beyond
Dallas skyline from Reunion Tower deck. Credit: Visit Dallas
The Texas economic hot streak continued in Q1 2023 with the Lone Star State outpacing the entire U.S. for the fourth quarter in a row to start the year.  
Key industry drivers include aerospace, aviation and defense; biotechnology and life sciences; energy; IT; and petroleum refining and chemical products.  
"Made in Texas" is a global brand powered by the state's advanced manufacturing sector and decade-long run as the nation's top high-tech exporting state. Corporate services are huge. Texas leads the nation in Fortune 500 headquarters with 55 total in 2023. 
Greater Houston (25 companies) and the DFW Metroplex (24) lead the way, with Austin (three), San Antonio (two) and Midland (one) making up the balance. 
Supporting one in 11 Texas jobs, travel and tourism have a major seat at the table. In 2022, visitor spending of $91.7 billion produced $187.5 billion in total economic impact, the majority, nearly $40 billion, coming from hotels and F&B. While the analysis did not include meetings and events, it's a sure bet that the group market is a major contributor. 
From convention bookings and room nights to investment in new venues and attractions, Texas destinations are putting up their own big numbers, with positive sentiment well in line with the data. 
Craig Davis, President and CEO, Visit Dallas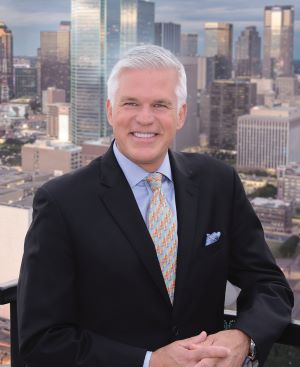 My first day in the office was January 6, 2020, right before the Covid shutdown. Three years later, I am thrilled to report that Dallas is back and bigger than ever. Groups are picking up at higher levels, some exceeding 2019 attendance, especially tradeshows. Demand for larger conventions and groups continues to increase, especially with our highly anticipated new $4 billion state-of-the-art convention center on the horizon, which will make Dallas the ideal destination for any group. 
At the close of 2022, according to Lodging Econometrics, we were again the top U.S. market for hotel projects in the pipeline, with a record 176 projects and 20,790 rooms. Dallas also has the most hotels in the early planning stage, standing at 85 projects and 9,644 rooms. 
Group customers and leisure travelers who come to Dallas want to come back, which is easier and more convenient than ever with our two world-class airports, Dallas/Fort Worth International Airport (DFW) and Dallas Love Field, offering the highest airlift of any city in the world. Once here, Dallas has more than 20 vibrant neighborhoods to explore, from the historic charm of Deep Ellum to the eclectic and bohemian Bishop Arts District.  
The future looks bright. The DFW Metroplex is projected to be the third largest metropolitan area in the country within the decade and boast the sixth largest economy in the world. I'm also excited about our upcoming unified destination brand, which we plan to launch next year and will help us tell Dallas' story even better. 
Brent DeRaad, President & CEO, Arlington CVB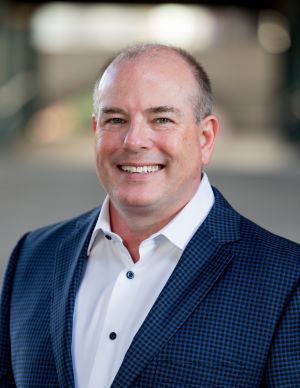 Our bookings have grown significantly in my 18 months with the Arlington CVB so far as our expanding hotel, convention and entertainment product makes Arlington a more compelling and viable choice for meetings and events. In the past year alone, Arlington was named as the site for the 2024 Major League Baseball All-Star Game, FIFA World Cup matches in 2026 and the 2030 NCAA Men's Basketball Final Four.   
Shortly after I started in December 2021, we began partnering with Loews Hotels to pre-sell the 888-room Loews Arlington Hotel and Convention Center, which opens in February 2024.  
Adding to the Dallas Cowboys' AT&T Stadium and the Texas Rangers' Globe Life Field, the hotel forms part of the $4 billion investment in our primary entertainment area, The District, along with a new convention center offering 266,000 square feet of indoor/outdoor space, the National Medal of Honor Museum, fine dining and more. 
Considering that Arlington's largest hotels are 300 rooms currently, the new hotel opens Arlington up to an entirely new customer base and the opportunity to bring in new business while retaining the many groups that built our destination. It's exciting to now sell Arlington to citywide groups with 2,000 delegates based on our current and future hotels and meeting space. 
[Related: These Fast-Growing Texas Markets Have It All for Meetings]
Maura Gast, Executive Director, Visit Irving Texas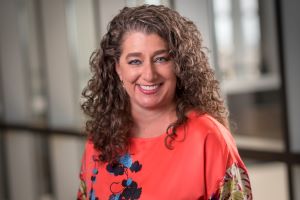 In my 32 years here, "location, location, location" has been the core of our sales efforts, focused primarily on our location adjacent to DFW International Airport and Love Field, and the rest of the Metroplex. While location is still central to our message, we are no longer a hub and spoke locale that paid to transport groups to neighboring destination for offsites. From the 2011 opening of the game-changing Irving Convention Center at Las Colinas to today, we have intentionally morphed and matured into a distinctive and dynamic group destination with our own product set and stories to tell.  
Location is always part of our messaging as we still have to educate people on our place within the DFW area. Once they experience Irving, the hard sell goes away and repeat bookings follow. Built and attuned to smaller meetings, we offer first-tier amenities enhanced by second-tier market values. Hotel development and renovation continues, and we now boast 13,000-plus hotel rooms ranging from luxury resort to extended stay and limited service.    
I love the altruistic aspect of our work in promoting Irving. Whether coming alone or in tens or thousands, groups know that Irving is better in the short-term and for the long-term. The current outlook is steady in terms of the future business pipeline. While not fully back to 2019, transit and group corporate travel is returning and is nowhere near as off as it was. We know it will be back, and we'll be ready when our clients are. 
Mark Thompson, Executive Director, Visit Plano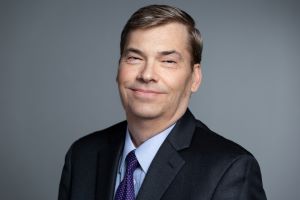 During my 25 years with Visit Plano, I have seen substantial growth in our drawing power as a meetings destination as well as our hosting acumen. The City of Plano and Visit Plano have both evolved to become the best possible partners to customers through product development and servicing.  
Finely honed customer service is one of our greatest accomplishments. We have designed an outstanding network of servicing options, and every Visit Plano team member is a leader. We draw on planner input to deliver what they value most, leaving clients to concentrate on their meeting and not the small stuff.  
Once considered a suburb, Plano has become its own destination. Our product has kept pace, which our team continues to nurture and confidently present to clients. Meeting professionals and event planners select Plano and its industry partners for services and accommodations that match or even surpass typical "big city" offerings.  
Our evolution includes the development of entertainment districts which add a highly desirable walkability factor—a major reason groups book Plano—to our mix. Allowing attendees to transition seamlessly from work to play, these districts comprise full-service hotels surrounded by shopping and restaurants catering to most tastes.  
I predict that we will exceed all previous records and group bookings in the years ahead and would encourage past, current and potential clients to discover the excitement of Plano—there's no time like the present to be here. 
[Related: 6 Storied Texas Music Venues for Special Events]
Bryan Kunz, Director of Sales and Services, Visit Galveston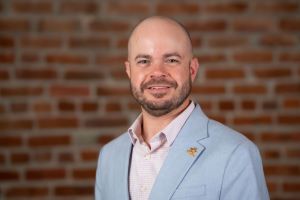 In the nearly 20 years that I've been inviting groups to Galveston, our destination has become infinitely more attractive with new and improved meeting spaces, lodging venues, amenities and opportunities to engage in the community. While foremost a beach destination, there is much more to the island. Galveston is a historic town with architectural gems, a thriving harbor and busy cruise port, plus museums, mansions and a diverse culinary scene cultivated and managed by locals who are invested in the community and its culture. We are ideally positioned to welcome delegates and their families to enjoy their events and vacation time, too. 
There is so much excitement here for groups. Take our hosting of the 37th Annual Texas Travel Summit last September, for example. The opening night kickoff party on Pier 21, with live music, food and drink, set the stage with energy that carried throughout the three-day event. Welcoming 450-plus attendees from DMOs around the state to the Galveston Island Convention Center at The San Luis Resort, our team and our tourism partners showcased what we know and love for visitors to discover. From our speakers and breakout sessions to the puppy lounge, we received great feedback. 
After welcoming more than 140,000 meeting and convention attendees in 2022, we are looking to surpass that number this year. Sports tourism, including beach volleyball, cheer competitions and gymnastics, is one area of strong interest. Significant investments include completed or ongoing major renovations at several full-service hotels and new terminals and cruise lines calling Galveston home. Sailing to the Caribbean after meeting at the beach sounds like a great idea to me! 
Plus: Houston Reaches New Heights 
Encompassing the George R. Brown Convention Center, with more than a million square feet of meeting space, along with the Avenida Houston plaza, two connected hotels, 12-acre Discovery Green park and more than 20 restaurants, Houston offers the largest convention campus in Texas.  
Combined with a decade-plus of group market development and expansion, Houston is having a breakout moment. Michael Heckman, president and CEO of Houston First Corporation, discusses the continuing rise of America's fourth-largest city. 
How would you characterize Houston's appeal today versus when you started? 
I have worked with our destination marketing organization since 2009 and watched the gradual but significant evolution of our products and services. Today, we are pursuing and securing business that we could not have even attempted a decade ago.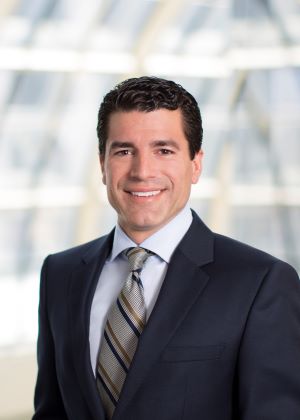 Contributing factors include the elevated perception of Houston as a destination. Our team has worked hard to improve the understanding domestically and abroad of what we have to offer both tourists and convention attendees. From more than 10,000 restaurants serving globe-spanning cuisine to our world-class museums and unique attractions like Space Center Houston, people are talking about Houston like never before. That recognition is garnering major accolades like recently being named one of America's Best Cities by Resonance. 
Capacity growth is another factor. Today, Houston has more than 106,000 hotel rooms, with significant growth in our Central Business District submarket alone over the last decade. Coupled with convention campus improvements including our dynamic Avenida Houston entertainment plaza, this has allowed us to target a broader cross-section of business than before. 
Finally, Houston First has increased its sales and services team and deployed a more aggressive international marketing effort backed by added resources. This year for example, we led our second international tourism and economic development mission to Mexico with a coalition of partners to secure group business and other new opportunities for our destination. 
How has the group sales conversation evolved? 
We have a great story to tell, built on a new level of success. In the past few years, Houston has hosted an outstanding Super Bowl, the return of the World Petroleum Congress to the U.S. after more than three decades, and last spring's NCAA Men's Final Four. Houston is scheduled to host more citywide meetings this year than it did prior to the pandemic. So, today's conversations revolve around what we have successfully executed for clients, large and small, that keeps them coming back. 
How does S.B. 1057, the recently enacted state bill providing up to $2 billion in incremental revenue for improvements in the convention district, bode for the market? 
This legislation will be an economic game-changer with the potential to benefit the city for decades to come. Modernizing and enhancing our convention center and the surrounding district will ensure Houston remains a tier-one convention and major event destination. These improvements will allow Houston to move a step ahead of the competition, without raising taxes. The goal is to build an even more flexible convention district that provides a more modern experience for our customers.  
What's on the horizon for the Houston group market?   
Leads from the life sciences sector and corporate meetings have been steady, along with increasing medical meetings as we leverage the presence and expertise at the Texas Medical Center. We are ahead of last year so far in terms of future group room nights booked. And with group business representing a larger percentage of the city's overall travel mix this year compared with the same period in 2022, we are confident in the outlook ahead.